This interview has been published by Prabhjot Singh, Priyanka Karwa and The SuperLawyer Team
Is law something you are inclined to pursue, and why did you decide to pursue it?
I was always interested in two subjects, law and psychology. It was always either of the two that I wanted to pursue but I had no interest in mathematics or theoretical science as much as I was interested in law. I decided to pursue law because I have always been inclined towards giving to people, have always been an active listener and loved reading since childhood. Just being in the library and going through different books gave me the most special and unique feeling. In those moments I knew that I didn't want to be anything else but a lawyer.
Taking into consideration that you are a third generation lawyer, did you overcome any difficulties or was it a completely easy sail for you?
It is a huge misconception that if you are a second or third generation lawyer then it's easier for you. It's definitely not because I still had to understand and figure out why I was doing law and how I wanted to make it in this cut throat profession.
My father and grandfather have been into litigation but I never saw myself doing litigation. I started my internship journey with the National Commission for Women and my interest was initially in legal writing and research which led me to join the law chambers of an AOR at the Supreme Court of India. It's an interesting story that I landed up at his office because of the quality of my work and networking in my first job. I never asked my family for any professional support.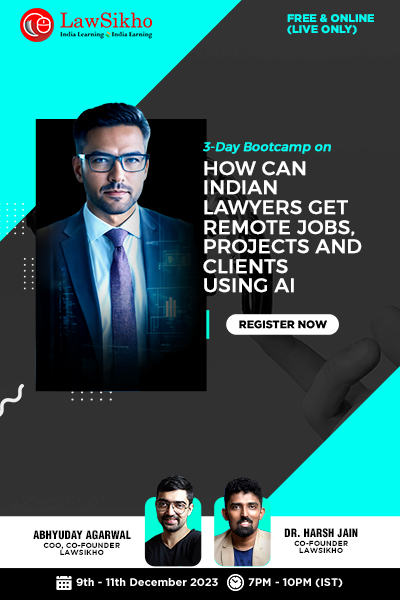 My choices have been very different from previous two generations and I have been building a network of my own which is now growing beyond Asia. I still don't know any of my dad's lawyer friends, never went out for meetings with him or had mutual connections. Seeing my previous generations being respected as a lawyer might have sparked the passion to be a lawyer, but I worked very hard on cultivating the discipline and vision to expand beyond what was already done. It is surprising that most of my dad's professional network don't even know that I am a lawyer even today. 
What importance does legal writing hold in the industry right now and how can one excel in it? Please describe that for our audience
I think legal writing is the backbone of the legal profession. Top lawyers around the world are known for their legal writing skills. These skills should be continuously developed through continuous reading and writing. Legal writing should be three things in my experience which is clear, concise and conscious.
Mentoring professionals in the industry is not an easy task for sure, how critical is that for anyone in the legal field specifically?
I started mentoring students after I cleared the UGC NET exam and suddenly the pandemic happened. At that time I wanted to discover my hand at teaching and somehow mentoring happening by accident. While I was teaching students I saw that most students are highly capable to be great lawyers but they lack the right mentorship. I used to end up mentoring them more than teaching.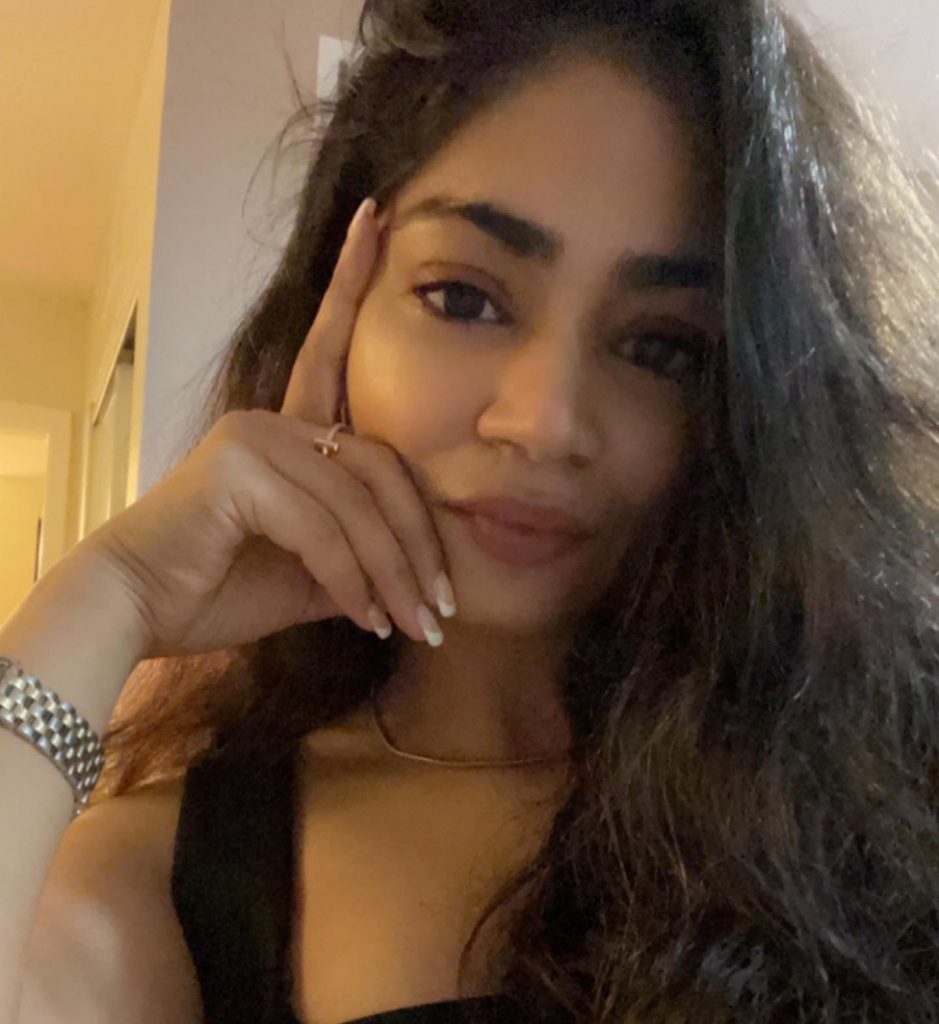 This made me realize the gap that exists between getting into law school to getting your career established. Currently, I am mentoring a student based in Dubai who is in 2nd year of law school. She didn't know why she was doing law and if she really wanted to be a lawyer or was just getting a degree. As her mentoring is going, she has discovered the subjects she likes, and has understood the path she wants to take in the legal career. I think we as a society, do undermine the value of expert guidance and how much time and energy it can save. 
Emotional Intelligence is still a considerable soft skill to have in life, but the question here is, how can one implement that in a short span like you did?
One just needs to have a humanistic approach towards practicing law. Whenever a client approaches me I make sure I make them feel understood and listen to their problem actively. The key is not to just show legal skills to clients but to walk a mile in their shoes and provide a legal resolution. My journey of working with clients from different continents have shown that despite different nationalities, each one is human and we as lawyers need to embrace the humanistic side of law. A little act of empathy towards the client goes a long way in building a strong professional relationship.
How did Lawsikho courses help you in the legal journey that too in the US and UAE?
The consistent support from the LawSikho freelance team has been a treasure in my international legal career. I developed my Contract Drafting skills with the US Contract Drafting and Paralegal Course with LawSikho during the pandemic when I was emotionally exhausted given the covid outbreak like everyone else and I didn't know how to further my legal career despite coming from top universities and clearing UGC NET exam. With classes at LawSikho and freelancing sessions each week, I dedicated myself to the process. Slowly I started gaining confidence in myself again which led me to work with clients across the USA, UK, UAE, Europe, Australia, Taiwan, among many other nations.
Struggles of corporate often go unsaid, kindly describe the initial hard moments you had and how one can overcome them significantly?
Corporate world is highly competitive and fast-paced and it is not easy to stand out, especially if you want to work internationally.  I found myself working tirelessly among lawyers who were more and still are more experienced in their legal journey but the key has been to find out my unique skill set and hold my ground. You have to be your own friend in this process, have immense trust in yourself.
I kept working on my contract drafting skills in different areas of law, I still do and it's continuous work. I have spent sleepless nights just researching new areas of laws and made sure that each time any new client comes to me I raise my bar of providing the best services. It involves a lot of attention to detail, developing excellent communication with clients, and sometimes even making yourself available at odd hours and holidays. 
Please tell us the idea behind Gavel Speaks?
Gavel Speaks is a boutique law firm driven by emotional intelligence and empathy towards clients. It involves cross-border and intra-border transactional work among other areas of law including employment law, entertainment law, handling USA pro se cases, pre-litigation support, case management among other services. The aim is to be that one legal friend for our client which they want to have in their circle to go to for advice simply because they can trust that advice. We want to change the way the world looks at lawyers and legal systems by humanizing the legal services.
Finally, with so many experiences that you have gathered so early on in your career, what would your advice be for the up and coming legal professionals?
One major advice I give all my mentees and juniors is that choose law only because you want to and not because it sounds good or to earn a degree. It is one of the most noble professions and it demands honesty and immense hard work. Currently, the opportunities are opening up like never before in the legal profession with arenas like NFTs, Metaverse, Web 3.0 etc, it is time to explore your options.
Don't choose a path within law just because of its power or position, choose what you can devote life to and feel passionate about. To end with a quote here, "The law is a jealous mistress and requires long and constant courtship. It is not to be won by trifling favors, but by lavish homage."
---
Get in touch with Ankita Srivastava-