This interview has been published by Prabhjot Singh, Priyanka Karwa and The SuperLawyer Team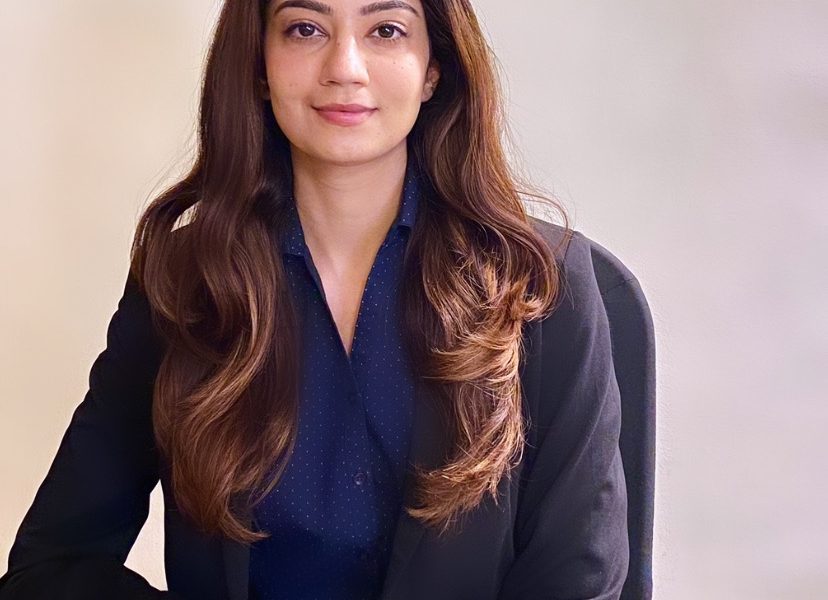 What was your motivation behind choosing law as a career?
I decided to take up law as a career after my 10th boards. After interning with a fashion designer and at a couple of NGO's and speaking to people who were working in various other fields, taking up law was a clear decision for me because I had decided that I wanted to help people by finding solutions to their legal problems. I wanted to contribute to society in a way I thought would be more effective.
I have always had a passion for writing and I have always had strong opinions and so choosing law as a career was a means to work towards achieving everything I was setting out to do including the person I wanted to become.
What were the challenges that you faced in the beginning of your career?
Like every other first generation lawyer, I felt I had been thrown into the deep end of the ocean at the beginning of my career. Although, one learns to read the law and apply oneself in different scenarios in a classroom setup, when you join practice, you are immediately transformed into a professional and are expected to apply your skills and assist your seniors with all aspects of a transaction, whether it is research, contract reviewing and drafting or speaking to clients and managing them.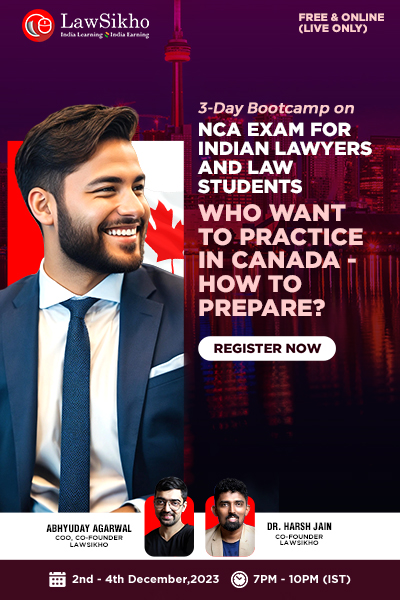 The first year of practice can be a daunting experience for most lawyers, however, the initial years will also set the course for what is to come so I believe that hard work, passion, determination and the ability to push oneself and grow through the discomfort are key to ensuring a successful and meaningful career.   
You started out as an intellectual property lawyer and then moved to corporate law. Can you tell us more about your role as an IP lawyer and how is it different from being a corporate lawyer?
My role as an IP lawyer involved advising clients across the globe on trademark and copyright-related laws in India. I handled IP portfolios of some of the leading FMCG companies in the world and handled all aspects of trade mark and copyright prosecution. My work involved conducting clearance searches, drafting replies to examination report, strategic development and management of trade mark and copyright portfolios and appearing before the trademarks registry. I switched to corporate law after almost two years in IP.
As a corporate lawyer I handle all aspects of general corporate advisory, commercial contracting, employment law advisory and contracting and investment transactions. I also regularly advise cloud communication companies on regulatory, policy and compliance's issues. I believe my unique experience of intellectual property law and corporate law has helped me understand the legal requirements of a company when it comes to its business model in a holistic manner.
As someone who is passionate about writing on various topics, how important do you think legal writing is and what are the skills that one needs to have in order?
I have always had a flair for writing essays, poetry and screenplays throughout my school days. As lawyers, we are essentially thinkers and writers. As a young girl, I found that the best way for me to express my feelings was through writing. In law school, I had the opportunity to hone my writing skills and move up to writing articles on various legal topics that were of my interest. Research and writing was a way for me to delve deeper into subjects that interested me and to stay abreast with the latest developments in the legal field.
I had found the way for me, as a lawyer, to express my thoughts and opinions and this helped me find my confidence professionally.
According to you, briefly what is the right approach to drafting tech contracts and other critical documents?
As a lawyer working in the telecommunications and technology space, we have to learn and adapt to changing technologies and bridge the gap between legal and tech to provide solutions to our clients and help them mitigate their business risks.
From a contract drafting perspective, it is important to firstly understand the clients product and services and to ensure the clients compliance with the legal and regulatory framework surrounding its business model. It is important to have a strong understanding of the Information Technology Act, 2000 and rules including the data protections laws.
Having a strong grasp on the industry specific regulations is also a must. For example, for clients in the digital communications space, it is crucial to understand the implications of TRAI regulations such as  the Telecom Commercial Communication Customer Preference Regulation (TCCCPR), 2018 on their business. It is important to incorporate appropriate clauses in the clients customer/user agreements to help mitigate any risks due to non-compliance with the such regulations. Having a good understanding of the clients licensing framework and business model is also necessary when advising in this space.
With content writing they say your drafting improves a lot, if you agree, would you suggest only writing on legal topics or any other niche as well?
I feel that one should write only if they are passionate about it. What started out as a personal outlet became a professional skill for me. That being said, being able to express your thoughts in a clear and concise manner is a skill which ultimately helps in professional pursuits in this industry.
As technology related startups including legal technology are evolving at a rapid pace, how must lawyers and law firms prepare themselves for doing different types of legal work?
This is an interesting time to be a lawyer and through our work at Cornellia Chambers we hope to disrupt the legal services industry through innovation under the guidance of our founder and mentor Ms. Pritika Kumar. Ever since the pandemic and offices becoming virtual and with the evolution of technology, everything and everyone has moved to the cloud and traditional law firms and systems are being challenged every day.
Such innovation in the industry will not only help organizations and the community of lawyers to become more efficient but will also help in improving the issue of lack of access to justice in our country through technological means.    
Any few important tips for young law professionals?
Always be eager to learn, diligent and passionate about your work and never be afraid to fail.
---
Get in touch with Bambi Bhalla-