This interview has been published by Prabhjot Singh, Priyanka Karwa and The SuperLawyer Team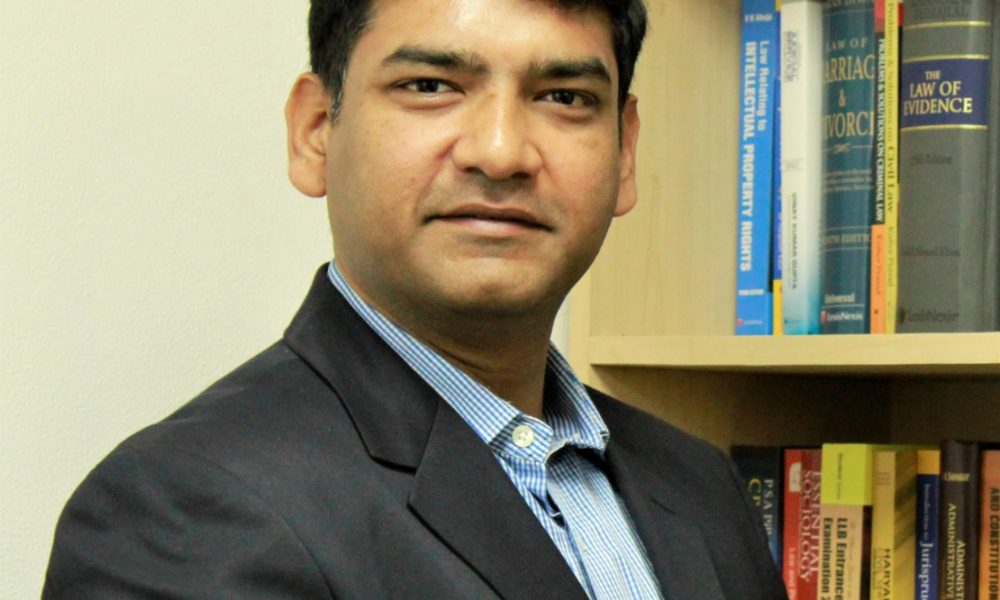 Why did you study law, was it planned or all of a sudden you decided to study law?
Well, I was always passionate about Law as a subject as from my childhood I was argumentative by nature be it with my parents or friends on any issue. I have always been putting myself in the shoes of others and think as to how I would handle the situation. It was crazy though, but I had lots of "If's" and "But's" in my responses.
Sometimes people didn't have responses to the questions I posed and that kind of triggered me to study Law. My well-wishers also pushed me to consider the legal profession going by my nature of asking questions for almost every question.
Little did I know at that time that one also needs to have a solid mentor in the field to get that on ground experience and understand the practicality involved.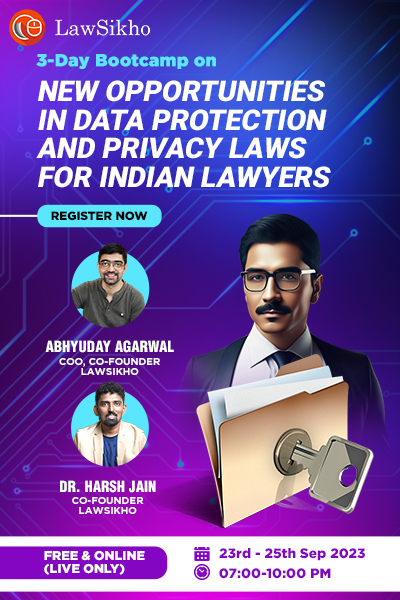 How did you divert from taking Law as a profession to get on to the corporate world. What were the challenges that you faced in the beginning of your career.
After my graduation I was at a juncture where I was to choose between Business Management and Law. I chose Law to fulfil my dream of being a lawyer though eventually I did my Business Management as well.
I wanted to practice Law but since I was going to be the 1st generation lawyer in my family, I did not have a great mentor in that field, and we were in Hyderabad then. With not very active social media at that time, it was difficult for me to access Law firms in Mumbai and Delhi where you know big Law Firms were present. That was a big disappointment. But I was happy that I possessed the legal knowledge that I desired. I then decided to move towards corporate world to get experience and eventually be an entrepreneur.
Since business also needs a practical exposure, I joined a Market Research co. so I can get the much-needed market exposure. What started as real world training, I went on doing extremely well and started climbing the corporate ladder swiftly. My very first job landed me in an MNC and climbing a corporate ladder at a faster pace made me to continue in that line. I quickly became the youngest Regional Manager handling South India in a span of 11 years getting promotions at an average of once every 2 years and that carried on till my last stint where I was heading Content Operations for Asia with offices in over 8 countries in yet another MNC.
Lack of Experience was a huge challenge in my first job I got into a company with no experience while my batch mates were all experienced. So, there was a huge difference in my understanding and behaviour versus my peers who were already exposed to corporate world. It took 2 years for me to understand the nuances of corporate culture and understand how it all works and then there was no looking back.
Though, I did have mentors in my corporate journey which really helped during this phase of my career.
Arun, do you think that for a first-generation lawyer, the journey becomes a little difficult? Please explain the same wrt to your own experience.
Ans: Yes, to a great extent. At least during my time when I completed my Law in 1998, one needed to have that solid mentor or a senior who could train you. Law being a profession where the clients would come to an accomplished lawyer having a very good reputation of winning cases as the issues are usually dealing with one's life and death. Be it civil cases where you are fighting for hard earned properties versus a family law case or a criminal case where lives are involved. So, no one would like to try out a lawyer who has just completed Law with no major cases to boast of.
With almost no presence of social media at that time a lawyer's profession was more physical in nature and one's presence on the ground mattered a lot.
The other challenge was the profession where the junior is expected to learn on his/her own. The senior lawyer may not have that time to train you unless you are kin of the senior. So, for a first timer to establish in the legal profession poses a big challenge but I am glad to say that things are changing now with a lot of Law Firms sprouting and opportunities are thriving for the deserved.
It is also fascinating to see the newer generation of lawyers are well informed, tech savvy and deep rooted in their thoughts which matters a lot to be a good lawyer.
How would you describe your previous experiences in the legal content and editing process, there has been a lot going around since post-covid in this sector, how do you see it creating new opportunities for individuals?
Ans: India has been developing at an exponential pace with technology taking the lead. Thanks to the Central Government for pushing the Make in India and other tech initiatives. Though the legal content and editorial space is not untouched with this development but in my experience Covid has really given that boost in this area.
Law has always been a traditional profession with Printed material taking the top rack. Gone are the days where one use to do manual editing of legal content, this has transformed into people including authors doing online editing/content updates. This is a huge change. Imagine bills/legislations passed by parliament getting signed by the President and the same being available online in a matter of 24 hrs. This has taken out obsolescence of content which hitherto was being circulated in the form of print in the market.
The legal fraternity up till pre-covid was transforming at a rather slower pace. Covid has made this industry to re-think and adapt to technology which has changed the industry dynamics in a big way. From Legal Research to Content Sourcing to Content Enhancement to Online First, new strategies have sprung up in no time. AI based Analytical Solutions which are now available has played a huge role.
This has also opened opportunities for youngsters from being a Legal Researcher to play a role in digitization. Of course, the western markets in this area are far too advanced compared to India. There is still a lot which needs to be done in India and there is a huge potential for technology in this space.
Unfortunately, Indian Legal content is still quite unorganised and unstructured which poses a challenge to the tech cos to play in this area. Thanks to the recent and the upcoming Chief Justices of India who are well versed with technology and have been pushing hard to make courts paperless and make life simpler for the citizens.
I am glad to state here that the digital transformation has now caught up pace in the legal industry and we are running against time as people have seen the need and are getting metamorphosed.
The role of CEO/COO of any firm is challenging and full of hurdles, how do you manage your time and responsibilities for the same?
While the responsibilities of a CEO/COO in any organization is similar but what matters is in what kind of a business ecosystem are you in. A start-up COO has different challenges compared to a COO of a larger well-funded and established Organization where processes are time tested and you already have a history of trials and errors.
Again, the challenges varies when you are managing a multi country teams versus just single country/location teams. I am stating this with my experience where I have worked in MNC's with multi nation presence to promoter driven companies. Handling Operations at the helm of these Organizations gave me very different learnings and experience.
Irrespective of the size, I think one of the biggest hurdles is managing people. People are like the fingers of your hand. Everyone is different. So, you need to nurture everyone to be at a particular level. With people coming from different back grounds and having different IQ levels, its not easy. One needs to be organized and take care of your employees which is the key. Organizations are made of employees.
I believe that everyone has the same 24 hrs, and one needs to accomplish all his/her duties, personal to professional in the same time so respecting time and utilizing it to the best is the key. I use my calendar quite effectively which ensures I do not carry a lot in my mind. Everything is jotted in my calendar from Private to Professional engagements.
On the responsibilities, I don't think everyone is cut to do everything in life. We all have our strengths and weaknesses, so ensure the job is done by the person who is best in that area rather than trying to do something which you don't have that kind of expertise – Effective delegation and setting a strong process is my mantra.
Trust and delegate and do what you are supposed to do. If everyone starts doing their own job that they are meant to do, you are bound to be successful. E.g., If a Sales guy gets into Operations, then who's going to sell the product.
I go with a philosophy that if I do someone else's job then who's going to do my job? While helping, supporting, collaboration are different which goes without saying in any organization whether it's a small start-up or a large organization.
How do you see digital transformation changing the way we deal with the legal industry?
There is a huge role for Digital Transformation to play in the Legal Industry. We are far too behind in this area compared to our western counterparts. Undoubtedly, we have come a long way in transforming ourselves from a paper-based economy to a digital.
A classic example being the currency transactions in India today stand at 40% digital mode. So, going digital is the buzz word and I think one good thing which happened due to Covid is that we have seen an electronic revolution in almost all areas and Legal is not untouched.
We have seen Legal tech companies investing a lot in making Content more digital, analytical and tech enabled through AI driven technologies. I won't go longer than a decade where I see a huge foray of digitization in the Legal industry with courts going completely digital and we trying to cut down on time and efforts taken today in submitting those bunch of papers and getting them verified at several stages.
The current back log of cases which is hurting the basic rights of the citizens of getting justice on time can see a huge leap in the coming years.
How do you see the Primary Law in India shaping up in the coming years.
India is a large country and the biggest democracy in the world. We have by far the longest constitution in the world, so the laws are accordingly quite vast. We have close to 1300 Central Legislations which are referred from time to time.
Similarly, there are host of Cases pertaining to Supreme Court and High Courts. Both these are referred regularly in the current set of cases and used immensely in the courts and by the lawyers. Be it Cases or Legislations they all have precedence values hence its essential that we have all these Cases and Legislations handy.
All this can happen only through digitization and having effective analytical tools which can help a Lawyer quote relevant cases in the court and the corresponding Legislations and Provisions. Therefore, having an effective Primary Law content online is a need of the hour and I can see a lot of players today in the market competing to be no 1 in this space. Definitely, there is a huge potential in this area.
I foresee a lawyer walking into the court with a simple Tab and referring to relevant Legislations/Cases and the Judge verifying the same through his online terminal linked to the Master Registry. No more attachments of papers/cases/book portions etc. It's going to make the system faster, accurate and efficient.
Being able to achieve so much at a young age, what motivates you in life and how do you manage stress in the legal industry?
I did have a very good run in the corporate world. I became the youngest Branch Head in the country and later became the youngest Regional Manager managing Operations for 4 southern states of India and then went on to manage 2 facilities with over 1000 FTEs with P&L responsibility and then managed Operations for Asian sub-continent in the Legal Content side.
Its been 27 years of corporate life which gave a completely different perspective to life and now I have ventured into my own Legal Services Co. which I am so happy to pursue where I am finally exploring my passion.
The motivation has been to always keep going ahead without looking back into the past. I believe whatever was to happen in the past is done, there is nothing much we can do about it, be it good or bad memories, just move on with the learnings.
I am also a staunch believer of destiny as I have come across stages in my life where I never wanted to do something, but the circumstances made me to take that decision which worked out very well for me. So, whatever happens it happens for our good and try moulding your plans accordingly rather than sulking about certain things which happened and was not designed by you.
Stress in today's world has become a commoner in almost every profession. So, it all boils down to how do you take things the way they are coming to you. You want to keep thinking and worrying about the situation or move and work on those situations. I believe on the later one and apart from that I take help of my hobbies here.
I am a vivacious traveller both by road and going across the continents. Take frequent breaks and keep my mind off. Ensure the weekends are relaxed and am off work as I have experienced personally in my work life that it's very important for a human to completely switch off your brain for some time, relax and energize it to be more productive. Else, the stress will exhaust you out and that's not worth it.
Is AI and legal tech the future of the legal industry and do you think it is high time to adapt this transformation?
100%, if we don't transform, we will become obsolete. Look at the developed nations in the same area AI, NLP, Bots, Automation and unless the content is Technology enabled, we will not be able to make use of the volumes of historical data we have in this industry, and this is an industry where precedence has so much of value.
Imagine a Judge passing on a judgement by looking at the past data, legislations and see which case and law are good law and which was an overruled case etc with a click of a button against referring to heaps of case papers. Analytics in the Legal space is the next in thing, and we need to quickly adapt to that else the law will keep getting complicated and due to the shear dynamism in the subject unless we have means to interpret tons of info. in split seconds, justice can't be delivered on time.
Remember we are dealing with humans here, so we need to be accurate and faster in this area and that can be achieved only through embracing technology
Tell us something about your venture SARN Legal. What motivated you to start this and how does it work.
Well, SARN Legal is a Legal Services Company with a unique offering to our clients. Let me give a quick background before talking about our USP. I have known founders of start-ups across the industries from health care to IT, Construction, Publishing, Edu. Tech, Hospitality and even Law Firms.
During my discussions it came up that there is a need of Legal support while establishing an organization right from getting a co-founder's agreement to drafting employee rules, appointment letters, contracts etc and after establishing the company, vetting client contracts, interpreting notices, legalities etc. and advising the founders on various legal matters. So, it had a long prone demand and the firms were depending on Law Firms and individual Lawyers to get these services. Since there is no fixed rate card for any of these services, I saw some of these start-ups have ended up paying huge sums to get these services.
This was a pain point where a recently established company would ideally like to spend their funds more diligently on improvising their products, innovation, and technology. Almost everyone felt they had to pay an exorbitant fee for these services and each one had paid different rates for similar services.
So, we came up with a unique value proposition of introducing a subscription modal for Legal Advisory services at a very affordable rate where one gets a 20 hrs of dedicated legal counsel's time every month at a nominal cost who would help them in all legal advisory matters. Basically, handle all non-litigation work for an organization. Be available for the companies all through the month. This is the USP which was liked by many firms.
Apart from this there are host of other services (Automatic Contract Tracking, Content enhancement, Web scraping and Data mining, Legal Research, Provide dedicated Legal Resources on Contract, Publishing support to Authors etc) which can be handled by SARN Legal team who are well experienced and have worked in MNC's in the past, so the teams understand and respect the clients time and one gets a swift response and an immediate attention.
Another huge area which got addressed was the non-responsiveness of Lawyers especially during the day when the client wants them the most. We promise of a quick response time of 2 hrs so someone in SARN Legal team is always working for the client.
With recession setting in, everyone is looking at cutting costs. With SARN's highly skilled and experienced work force we also extend our support to existing Law Firms, Corporate legal teams to work for them as their extended teams, taking care of all their desk work. We also cater for Local and International Law Firms besides Corporates of all sizes where we provide all Para Legal Services at a rate which is at least 25% cheaper than their existing costs. We are getting a very good traction from these segments of the industry.
At the end, I am glad I was able to make use of my corporate experience together with my entrepreneurial thought process and am able to support MSME segment and Law Firms both at a domestic as well as international level.
What would be your advice for young people in this profession?
My advice to the youngsters in the Legal profession would be to firstly be passionate about what you are doing and stay updated with latest laws, cases, be informative about what's happening not just around you but, in the country, and possibly across the Globe.
Very important, be tech savvy and transform your thought process to be more analytical and think differently as the industry we are all in is quite vibrant and there is no right or wrong answer for any situation.
Be prepared to face situations which you probably have not envisaged about and voice out your thoughts. Do not fear of people on what they may think about you. Lastly believe in yourself and do what you think is right as at the end of the day when you look back you need to answer yourself as to what you have done in the past.
You are measured by your success and not by what others perceive about you. Go out there and give your best, you will be successful.
*********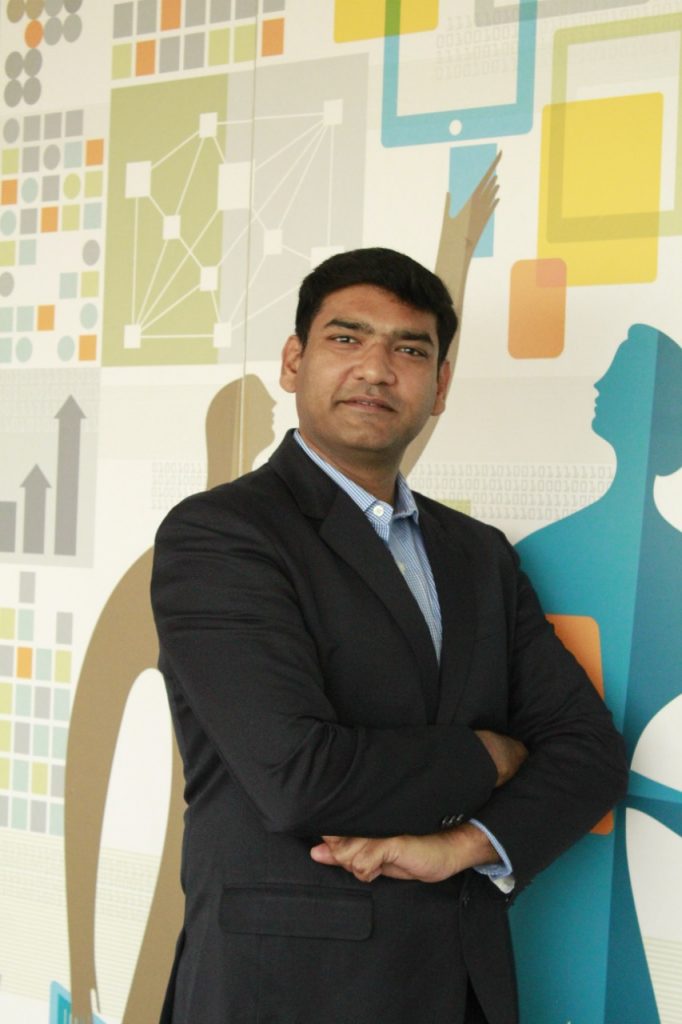 ---
Get in touch with C. Arun Kumar Reddy-