This interview has been published by Prabhjot Singh, Priyanka Karwa and The SuperLawyer Team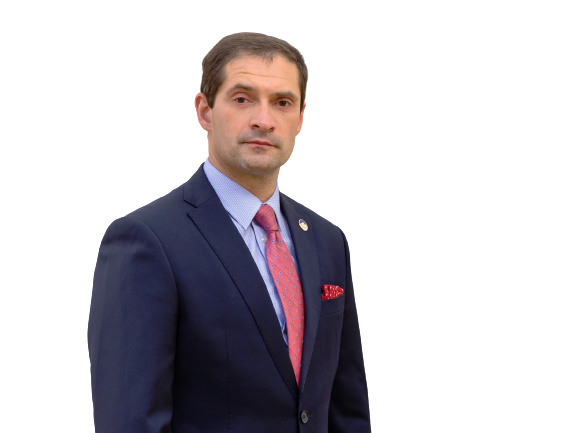 Was pursuing law pre-planned for you or did it happen by chance?
Legal profession was my deliberate choice. Since my childhood I have been passionate about my rights, rights of others, human rights, justice and the degree of compatibility of state's legislation with law.
What were the struggles you faced in the beginning?
I gained my first legal experience when I was a teenager. When I was sixteen I helped my parents in their litigations. It was arduous and disappointing sometimes. I saw incompetent judges, judges who neglected and perverted the law. And I saw plenty of pieces of legislation which were obviously outdated or unjust.
My family was poor, that is why I started my legal education as military-police cadet (this option is completely paid by the state), this way demanded hard work not only to master the subjects but also to pursue some police duties.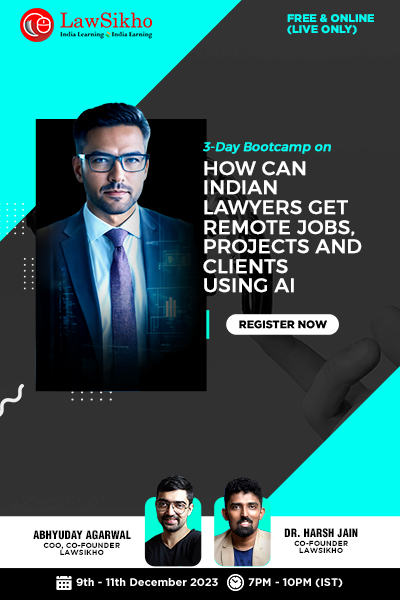 Additionally, I managed to participate in some legal scientific societies, conferences and provide vulnerable people with legal advice and help for free. During my study I got acquainted with ICRC activities and became true adherent of ICRC and IHL.
When I graduated from the university, I gave up the career at the police service because the reality there was far from principles of rule of law and human rights priorities. Then it turned out that graduated professionals with the background of police universities are much less demanded on the market.
That is why I had to develop, approve and demonstrate the highest level of legal professionality continuously. I tried to obtain advanced experience, pursue scientific researches and started working as lecturer in law.            
According to you Denis, as a law student, where should the focus be on, the hard work on academics or smart work on networking and building a great skill-set?
I think both elements are important. They complement each other. Networking helps you demonstrate your competence but you should actually have what to demonstrate.
What are your views on AI or legal tech adoption, what restrictions will it have in the coming years?
Every technology may be used for good and for evil, particularly, technologies which we currently embrace under AI umbrella term. These technologies are able to improve our life enormously but on the other hand they might affect human societies devastatingly.
Particular concerns are connected to potential loss of human control, dehumanization of decision-making, surveillance, profiling and manipulation of will. Threats regarding to automation of weapon also should be stressed.
AI needs regulation as well as we regulate nuclear energy. I believe that we should regulate such powerful technology both on international and domestic level in order to put human first and make technology serve people and uplift humans' personality, not degrade it, prevent inflicting harm and misuse of AI systems.         
Denis, you've been quite active as a Data Protection Officer since Feb 2022, what are the roles and responsibilities of the same?
To cut a long story short, I'm responsible for development and maintaining Privacy Management System throughout AI lifecycle, including design stage, collecting data, forming dataset training of the model, its testing and deployment.
On the one hand I should assess whether we are entitled to use particular data for development of particular model (indicate personal data, assess purposes of processing, define necessary amount of data, minimize data and processing operations, chose appropriate legal ground for processing, provide transparent communication with data subjects, weight up their reasonable expectations and the context of processing, define storage period and destruction mechanism as well as protective measures, etc.).
On the other hand my role is to assess the possible impact of particular AI solution on data subjects' rights and freedoms.
DPO is both the advocate of data subject defending human rights as well as business assistant helping to find and implement solutions which are compliant with law and comfortable for users. Correlating these two points is crucial to implement Privacy by Design.
Another significant thing is definition of applicable law and rationalizing legal requirements of different jurisdictions. It is also important to be familiar with world-best trends and approaches and be ready to implement them. Additionally, it is worth to be mentioned that DPO should make sure that all employees are aware of data protection issues and able to handle data in accordance with internal policies.
That is why I spend huge amount of time educating and training our staff to communicate with people.       
What are the strategies that may help someone to clear the certifications for CIPM, FIP, GDPR DPP and GDPR DPM?
From my point of view, the best strategy is to combine theory and practice, to educate oneself continuously and try to implement all new knowledge in practice immediately.
Denis, can you please share the compliances for AI and legal tech in Russia?
Russia is prominent by its IT professionals including the field of AI. Currently many small and medium companies are leaving Russia because of political instability, but leaders are in place. These are mainly two hugest companies: Sber (not only Sberbank, but the group of companies on the whole) and Yandex Group. Speaking about legal tech, I'd indicate such companies as Pravo.ru, Kept (former KPMG) Seamless (former CMS), Consultant, Garant and others.
As someone who is passionate about pursuing law in Russia, what are brownie points one need to always look out for?
Russia is European country and belongs to European continental legal tradition. Russian legal system by its nature is an example of civil law jurisdiction based on Roman legal heritage. The composition of system and vast majority of legal institutions are derived from French ones, some from German.
Influence of English law took place but was not significant. Robust French-fashion frame of law is spoil by some unreasonable derivations and poor enforcement and legal culture. Utmost positivism is a predominant way of thinking among practitioners.
That is why it is useful to explore Russian law in the context of European jurisprudence, particularly, French.       
Unfortunately, currently it is not the best time for jurisprudence in Russia. Legal system is not in well fit and it is continuing to be erased. Almost each new piece of legislation undermines coherence and predictability of legal order. It seems like Russian rulers are trying to follow all bad examples of Lon Fuller's Rex.
True sense and purposes of law are quite frequently perverted and misused during the application and enforcement. Independent judiciary does not exist. Truly speaking, the rule of law at all does not exist.
We need a new generation of lawyers who could reinforce rule of law, priority of internationally recognised principles, universal human rights, predictability and coherence of legal system.
Lastly, any advice for our young legal professionals?
Stick to your principles and aways remember that lawyer's mission is to protect human rights and uphold rule of law and justice rather than merely apply legislation. You should be able to find law behind sophisticated and controversial language of legal texts.
It is up to you to be creators rather than executors and improve your legal system and legal environment.

-Denis Sadovnikov
---
Get in touch with Denis Sadovnikov-