Law Firm Knights
In Conversation With: Dipti Srivastava, Senior Associate at Citadel Law Chambers, a tennis prodigy turned Corporate Lawyer, who is also an ardent researcher and writer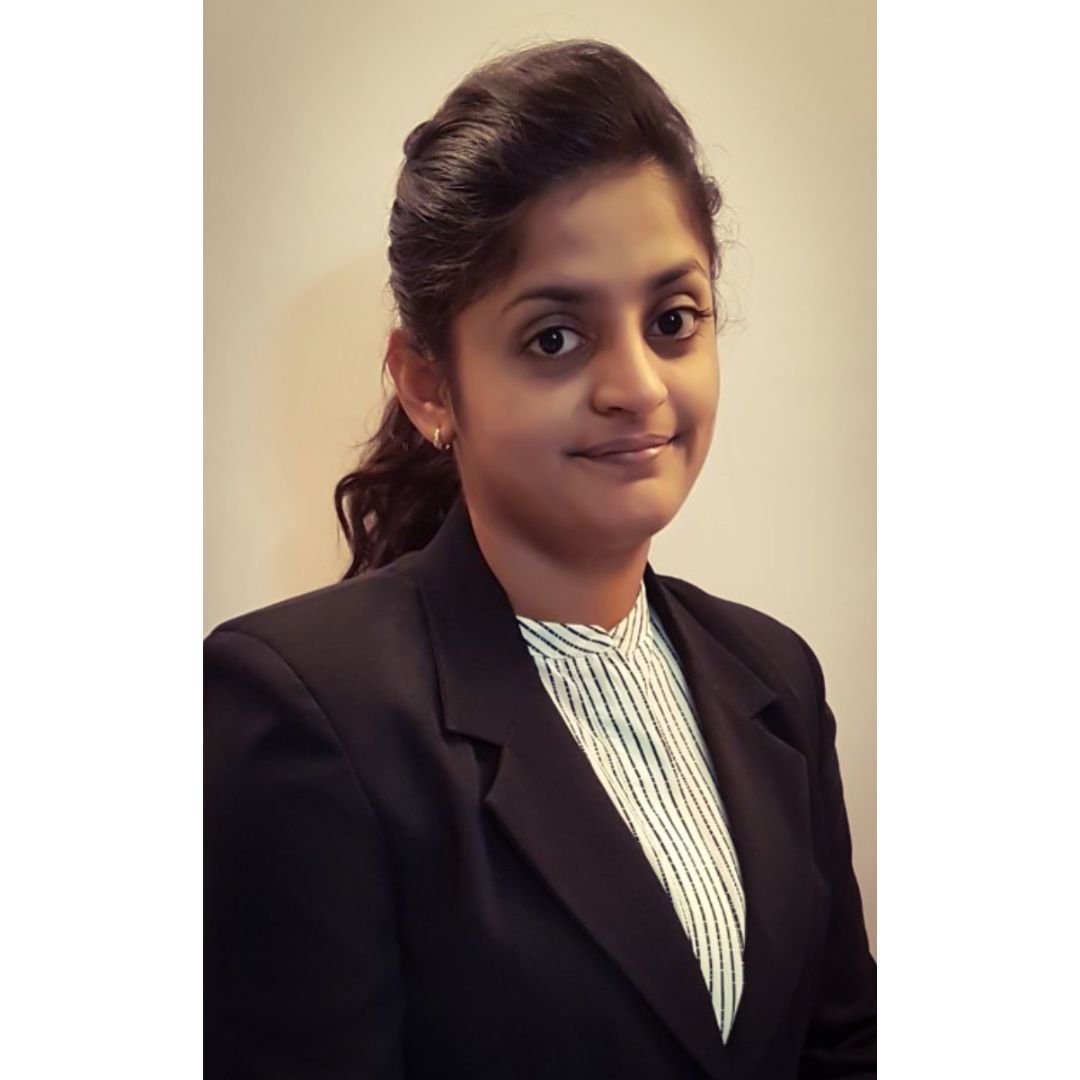 This interview has been published by Sonali Parashar, Ojuswi Sahay, and the SuperLawyer Team
---
You were a sportsperson during your higher secondary and secondary school competing at the national and international tennis circuit. You have represented and won medals for your state in all age categories and were top 15 in India at one point in time. How did a tennis prodigy become a lawyer?
Becoming a lawyer for me happened by chance and enjoying the profession ended up being a blessing. It was due to too many injuries that I had to decide to get back to academics. Luckily for me, my mother being a lawyer herself (although now in the family business) was there to guide me through it. She knew the process and also had an idea as to how much time and effort would be required for me to excel in this field. Further, JGLS (my college) aided in the process as it provided me with the platform to be taught by excellent professors and also gave me access to ample opportunities to learn the nuances of law and hone my skills.
I always believe that it is important to strive to be the best at whatever one does. When I knew that this was not going to be possible in my tennis career (unfortunately, due to injuries), I had to make a choice and a very difficult one. It was a difficult transition, however, the never to give up attitude that I learned through my tennis career helped me through the process. I started to spend considerable hours in the library of my college and soon found myself enjoying the same. I had a revelation then that being a sportsperson, I gained and internalised very essential life skills of being disciplined, perseverant and hardworking. All of it aided in the transition process and till date helps me to strive to be a better lawyer each passing day of my life.
You got a chance to attend Summer School at Somerville College, Oxford University to complete courses in International Law and Global Governance in pursuance of your LLB degree. How were you able to secure that opportunity? Please share the experience.
It was an opportunity provided in college and I was able to secure a position in it based on my grades and a Statement of Motivation that I had to write and submit. The Statement of Motivation had to contain my reasons/motivations to pursue these courses at Oxford University.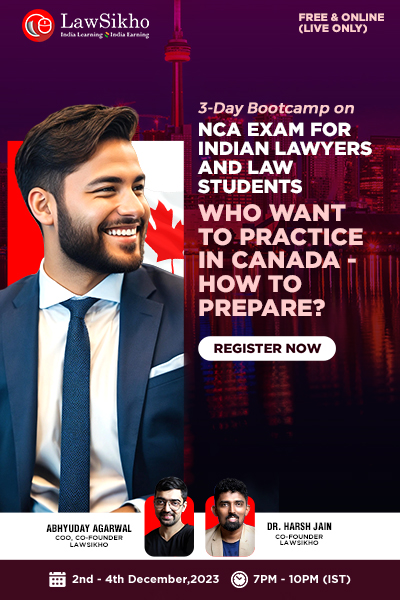 It was a very enriching experience. I must say that the teaching patterns used in such an esteemed institution are worth experiencing once in a lifetime for sure. We used to have the lectures given by subject matter experts in the morning hours and during the late afternoon hours, we used to have tutors teaching us the same matter with extensive classroom exercises making it very interesting. I felt that they made us engage with the subject to an extent that it ignited the motivation to do further research and acquire more knowledge in the said subject. I believe there is nothing more that one can ask as a student.
After your education, you moved back to Kolkata, your hometown. Many stayed back in Delhi or Mumbai for better opportunities and bigger pay packages. Was this a conscious decision to move back to your hometown? If so, why? How challenging was it?
Yes, it was a conscious decision taken by me to move back to Kolkata after my studies. I had stayed out of home for too long due to my training, tennis tournaments and then studies. Therefore, this time around, I wanted to start in Kolkata itself and see where life takes me. Thus, to sum it up, the reason was simple. I wanted to live my life on my own terms and did not want the situation around me to determine the same.
It was very challenging but with persistent effort, I did secure a position in HSA Advocates. I remember that day and it's been more than 5 years since then that I continue to work with the same senior and team and it's been a great learning experience so far. It's also been very exciting to be a part of the growth story of Citadel Law Chambers where I get the exposure to practice all areas of law and not be limited to one. I truly believe if you are good at something, you will do well wherever you are. Opportunities and money will follow.
You have published articles in some reputed journals and forums including IBLJ and Mondaq. How did you get into writing? What are 5 essential practices one should start to become better at research and writing?
I got into writing extensively when I was in law school. The seeds of it were sowed then and it continues to be a very essential part of my life.
The five essential practices to start would be: (1) read and write every single day. Such practice on a continuous basis will 100% show results; (2) gain comprehensive knowledge about all the databases that one needs to refer to for their respective subject matter; (3) learn the skills to know what to look where. This is a very important skill for a lawyer. There is no way around it; (4) technology has now become a very important part of our lives, therefore, to be better researchers, one should stay abreast of all the tools one can use to locate materials for their respective research; and (5) writing well is a skill that comes with time and with well-grounded research, therefore being persistent with the practices mentioned above would be extremely important.
You cleared the Custom Brokers Examination under the Custom Broker Licensing Regulations. How did it help you in your corporate career? As per your experience, how would you advise someone preparing for this exam?
My family is into the business of providing end-to-end logistic services (for two generations now) to importers and exporters which includes custom clearance services as well. Such services can only be provided by licensed customs brokers. Since this is a part of my family business I got first-hand experience of it during family discussions. I also gained practical knowledge of it with time. I also got to know that such service could only be provided by people who have sound knowledge about laws governing the logistics industry. Therefore, since I had completed law and the said business was a lot dependent on the laws governing the logistics industry, I decided to give the exam and continue the legacy. It really widened my knowledge base and also provided me with the opportunity to learn about laws governing logistics services in India.
Additionally, it helped me in my corporate career to understand the businesses of clients who were providing such services. To pinpoint, it came in very handy when a legal due diligence exercise was being carried out on a company which provided similar services. It made it much easier for me to discern the business-specific licences and consents required for such services. It also helped me while providing advisory services to clients on compliance requirements under food safety regulations for the import of processed goods in India.
The examination process was pretty rigorous. I had to sit for a written exam and thereafter an oral round which was taken by three IRS officers. One thing that I would like to mention for the people taking the said exam is that it is very important to solve question papers of past years (as many as possible) while preparing for such competitive examinations. It really helps to understand the type of questions which may be asked and the areas of law that one needs to concentrate upon. Further, the oral rounds are entirely on your confidence. It is important to know Customs Act in its entirety but it's even more important to be confident and own up when you may not have an answer to a question in particular. Such officers really appreciate honesty rather than giving wrong answers.
You worked on various corporate commercial, M&A, and banking finance transactions. Can you share some of the nuances in this practice area for law students and professionals who are not exposed to this area of practice? Why should they choose this area of practice?
The nuances of these practice areas range from conducting legal due diligence for highlighting the red flags to preparing, negotiating and closing the documentation part for any transaction. It also includes providing advisory services which range from structuring a transaction/deal and advising on corporate actions taken by corporate bodies including corporate restructuring.
I believe the reasons for any student/lawyer to choose these areas of practice should be their knack for diligence and sound knowledge and interest in commercial laws.
Please share any two golden rules that you follow in your career which could be helpful for students and upcoming legal professionals.
Two golden rules that I follow are (1) there is no substitute for hard work. As we all know "hard work beats talent when talent doesn't work hard" (Tim Notke). Therefore, one needs to understand and internalise that there is no shortcut to the learning process and being perseverant is the key; (2) once you decide to be a lawyer, you need to understand that you have signed up to be a lifelong student of law, therefore reading and applying the law on an everyday basis is an important rule that one needs to practice. 
---
Get in touch with Dipti Srivastava –