This interview has been published by Prabhjot Singh, Priyanka Karwa and The SuperLawyer Team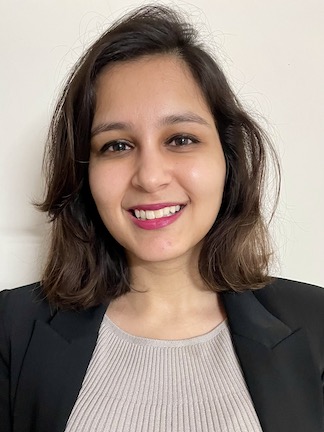 What does being an International Trade Lawyer in India entail?
Broadly speaking, being an international trade lawyer in India consists of representing interested parties (including governments) in trade remedy investigation in and outside India, advising clients on Indian and foreign trade policies and taxation regimes, dispute settlement at local forums as well as international forums such as the World Trade Organization, and advising governments on the formulation of trade policy, including negotiations of free trade agreements.
This makes the subject an interdisciplinary one, and you end up wearing several hats on the same day. You are a lawyer for all intents and purposes, but you also need to: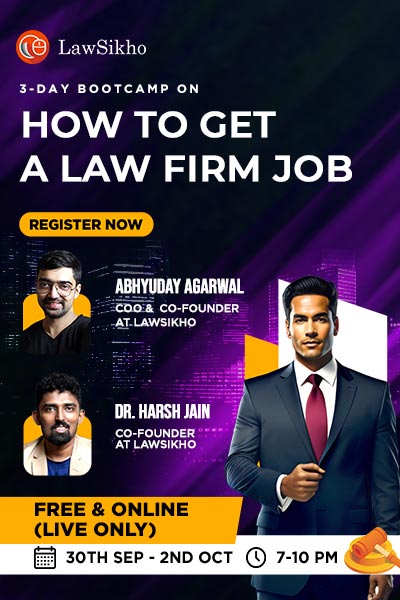 (i) be proficient with accountancy to be able to understand core business-costing concepts which are indispensable in trade remedy investigations,
(ii) have sound knowledge of economic concepts and principles,
(iii) be up to date with all foreign affairs and understand how global politics drives international trade, (iv) have a technical understanding of the products and services being traded. Needless to say, one needs the skills to research foreign laws and their practical implications extensively.
What are some of your takeaways from appearing before a WTO panel at such an early stage of your career?
First and foremost, working on a WTO dispute is, in and of itself, a dream come true. It is a splendid mix of public international law, international trade law, and domestic law. Moreover, I was fortunate enough to have worked on the dispute with an enormously supportive and motivated team – from top to bottom, which allowed me to have an enriching experience.
The oral hearings in a WTO proceeding, also known as 'substantive meetings', are structured to allow the Panel to fully understand the domestic law or the measure at issue and also the manner in which such measure allegedly violates WTO law. The representatives of both parties are required to deliver an opening statement at the beginning of the meetings, wherein the key issues are summarily argued. Following this, the Panel poses certain questions to each party to understand the issues at hand better. Parties are permitted to comment on each other's responses, and the meetings close with representatives delivering a closing statement.
This makes for an interesting round of argumentation, which involves dialogue with representatives of the government of another country. Typically, parties to a dispute are important trading partners. This requires the lawyers to be well-versed with the required laws and adopt a line of argumentation that is delicate and in line with the country's strategic interests. After all, diplomacy lies at the root of all trade relations. Being exposed to the various considerations which go into WTO dispute settlement at such an early stage of my career has helped me better understand trade policy. 
What can be the real challenges while establishing a career in the field of International Trade Law?
I speak strictly from the perspective of working in international trade at a law firm. International trade law is a niche area of law, and very few law firms specialize in the subject. Therefore, finding an open flow of internships and job opportunities in the market may be difficult.
Describe an interesting matter you've worked on recently.
Sustainable trade is finally becoming the talk of the town (well, the globe), and we are excited about it! Our team is doing a lot of work around trade and climate, labour, e-commerce, data, gender, and food security. Recently, we have worked extensively on carbon border adjustment mechanisms and other measures which help countries align their sustainability goals with trade.
There are various considerations which go into formulating and implementing such instruments, and it is an interesting shift to witness.
What personal qualities are beneficial to have as an international trade lawyer?
As I mentioned, an international trade lawyer must wear several hats on any given workday. Being a jack of all trades makes you a master of international trade (no, having a corny sense of humour is not a prerequisite). I would go as far as to say that having an interest in foreign affairs and international relations is pivotal to the profession.
As is the case for any lawyer, empathetic communication skills are extremely helpful. Our profession requires us to be in touch with various stakeholders – private clients, external counsels from different jurisdictions, government officials and agencies, trade bodies, etc. Interaction with each stakeholder requires us to be good listeners and have clarity in thought and speech.
Would you like to give any career/life tips to the reader aspiring to be an international trade lawyer?
I would recommend reading (or consuming content in whatever form is most palpable) as much as one can about international trade and its intersection with international affairs, economics, taxation, and most importantly, with day-to-day life. I find newspapers and news articles to be a great starting point to remain informed.
I also recommend subscribing to this excellent newsletter named International Intrigue, which gives its readers bite-sized information every day of the week about what's happening around the globe.
How did you develop an interest in trade law? How did you ultimately decide to pursue it as a career?
I was first exposed to international trade law in my fourth year of law school as a mandatory course. I was intrigued by the subject, and wanted to explore the practicalities of practising a subject like this in India. I interned with international trade law teams, and was enamoured by what the subject had to offer. It brought together my love for accountancy, economics, international relations and law – what could be better?
As I interned with trade law teams and consumed content relating to the international trade, I was convinced about specializing in the subject. There were concerns about specializing in a niche area of law early in my career, but it was a risk I was happy to take. Now after a few years in the profession, I am glad I did!
What drove you to start your international trade law blog? How do you think it has helped your career?
I have often heard law students being intimidated by international trade, given the technical nature of the subject. I believe that international trade is a fascinating subject and should be more accessible for those who want to learn. The team at WTO-Boutery: Talk Global Trade attempts to make trade law updates and concepts more consumable with the help of simple language, tables, flow charts and graphics.
Through my blog, I remain updated with the recent developments in international trade. In particular, simplifying these updates and concepts helps me revisit my core understanding of the subject and look at it from a different perspective each time.
---
Get in touch with Divyashree Suri-