This interview has been published by Prabhjot Singh, Priyanka Karwa and The SuperLawyer Team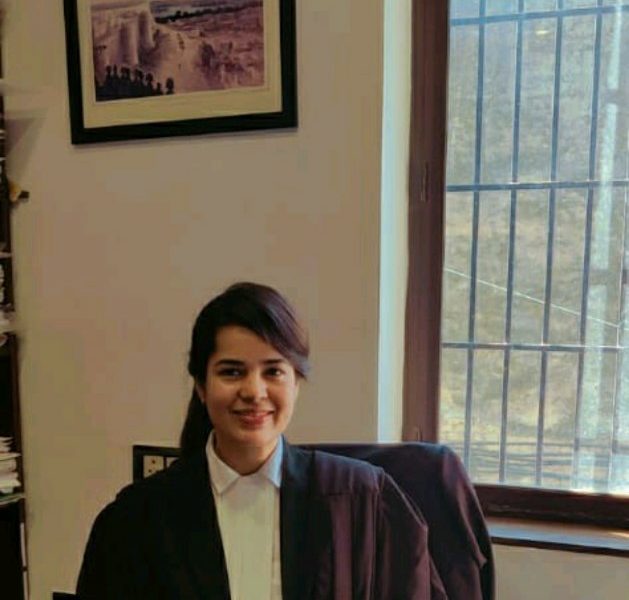 Was pursuing law planned or did it all happen by chance?
It was anything but planned. To start with, I wanted to be a doctor but couldn't afford coaching. Then I was drawn to psychology and it was fascinating. However, the fate had something else for me. After my graduation, I decided to sit for the law entrance of Delhi University. To my own surprise, I got a very good rank. I thought I must give it a try. First day in Law Faculty was the day of my liberation. And the rest is history.
What can be some of the toughest considerations while someone from a non-legal background has to see before opting law as a career?
Response: It can be quite tough for a person from a non-legal background. Firstly, law as a subject is highly demanding. Without the right guidance and mentorship, one is bound to lose the way. However before making any career decision, one must always ask why.
What I have always advised my juniors and followed myself is, listen to your heart and follow your passion. With the passion in place, you can overcome any and all challenges.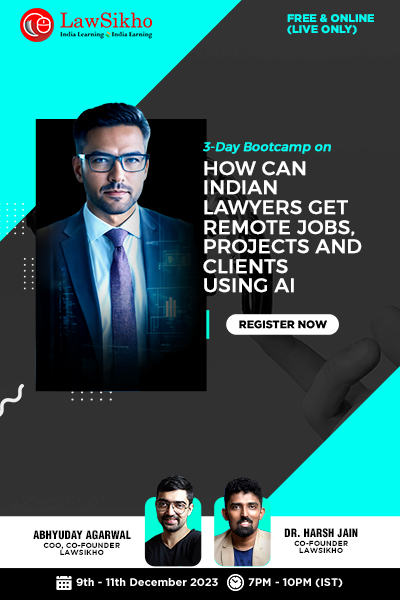 Another tough choice that one would face is where to start and where do I eventually want to end up. These questions don't have an easy answer. Law is very vast, it sometimes takes years to finally find something that resonates with your disposition. Patience and persistence are the two mantras one should live by. In due time, you will find your niche.
As someone who is well versed in arbitration matters, what initiated you into arbitration? What currently are the emerging trends in arbitration?
Even specialising in arbitration was not planned. I got a chance to work on an arbitration matter at JusContractus. The dispute was intricate but interesting. We faced a challenge on interpretation of s.27 of the Arbitration Act, which deals in seeking court's assistance in taking evidence. A lot of research and brainstorming went into that and that's how my love affair with arbitration began.
Coming to emerging trends in arbitration. The law in arbitration often has been subjected to many amendments. Essentially, an arbitration is a dispute resolution mechanism, alternate to litigation.
The parties have autonomy to choose their arbitrator and opt for expeditious disposal of the dispute. The goal is to minimize judicial intervention. The courts have been circumspect in dealing with challenges to arbitral awards, tilt has been towards upholding the award than setting it aside. 
Further, recently it was stated by Justice Hima Kohli, Hon'ble Judge, Supreme Court of India, at a book launch that, we have to ensure that arbitration should not become another litigation. There is a growing realization that arbitration must be simplified and be made effective through robust enforcement strategies.
Quite often, we have seen the importance of 'Legal Content and editing' undervalued, what's your take on the same?
Response: On the contrary, I find legal journalism extremely useful and respectable. It combines the skills set of two public oriented professions. It requires attention to detail and fact-check of all dates and citations, in-depth legal research and great interpersonal skills. Legal content writing essentially constitutes a bridge between law and layman. In my personal experience, legal writing brings a ton of clarity to the thought process and helps to put a proposition in a simplified manner to get the point across, something every lawyer ought to master.
Nowadays, people don't have that zeal to pursue a career in litigation, what can be the reason for that apart from job security in corporate?
Response: Litigation is like literature. One has to keep at it for a long time till you find your place in it. What I see is that in a fast paced world, there is enormous pressure on law graduates to find a lucrative placement right after college. Litigation, on the contrary, needs time and investment. Unless, you have a legal background, it takes lot of faith and perseverance to stick out.
Corporate, on the other hand, can give you quick returns. Nevertheless, one needs to be well-versed in law in both cases, to be successful. Again, at the cost of reiteration, I must sound a word of caution that one must not be swayed by the glamour of the litigation, must follow his/her instincts and passion, as there are other  creative vocations in law as well that one must explore.
"Best Young Achiever" award by itself sounds so special, would you mind sharing your experience and some roadmap you followed or what worked best for you so far in your career?
It was truly special. I received the award from Late Mr. Soli Sorabjee and was in complete awe of him. Honestly, I had never imagined receiving an award for my work in arbitration. But it feels nice to be recognised. One mantra that I have followed and have brought me immense satisfaction is that whatever you do, do it to the best of your capabilities. You never know what might get attention.
So many times we have seen contractual disputes because of a minor mistake, what can be done to improve the situation and erase the disputes?
That's a very good question. Often I have seen in my experience that the parties do not pay adequate attention to contract drafting and structuring. In such cases, where the contracts are undermined and the understanding assumed by the parties, without having the same incorporated in the contract, there are bound to be disputes. All contracts look just fine until they are tested in real time. The most important is the dispute resolution clause, which needs to be carefully drafted.
Sometimes, parties in order to save costs on legal advice, often end up being embroiled in more expensive legal battles. Therefore, it is imperative that parties should seek sound legal guidance on contract drafting before signing an agreement.
Talking about work-life balance, there has been ample amount of discussion on health issues as a lawyer, what do you believe are the best practices to maintain the equilibrium? 
Response: Law as a profession can be quite ruthless at times. Late night research and drafting, running from one court to another and not to forget, endlessly waiting for your matter in court. These occasions can throw your health for a toss. As the greatest asset of a lawyer is his/her mind, it is all the more essential to maintain a healthy equilibrium and to keep his/her mind and body in good shape. Daily workouts, meditation, yoga, adopting healthy eating habits are some of the lifestyle changes one can include.
Few advice for our young law professionals?
I see legal profession as an intellectual's delight. It is one of the most respectable professions. Becoming a lawyer is matter of prestige. It is to each one of you what you want to make of it. Don't go by convention, go where your interest takes you.
Do not be afraid of making mistakes, you want to have your stories of struggles to tell the younger generation. And not to forget, knowledge is power. Never stop learning and developing on your skills set. Believe in yourself and put the black suit on.

-Hina Shaheen
Get in touch with Hina Shaheen-