This interview has been published by Prabhjot Singh, Priyanka Karwa and The SuperLawyer Team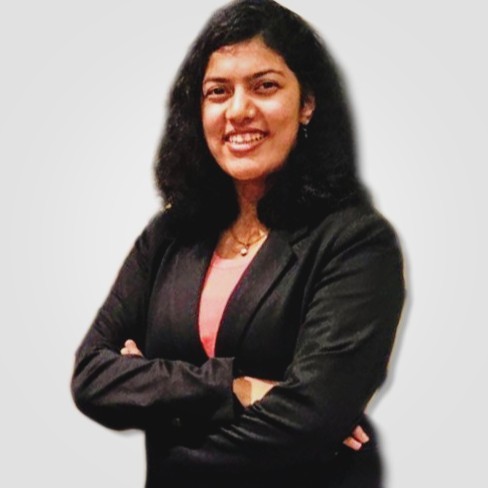 It is said that the best moments happen when they are unplanned. How true do you find this axiom? Do you anyhow relate to it considering that you were a Science student and had never intended to take law as a career?
Absolutely, I think my professional journey stands testimony to it – whether it be competing in my first moot competition (Alfred Deakin International Commercial Arbitration Moot) in my final year or bagging the Herbert Smith Freehills vacation scheme prior to that.
My journey from Sanskriti School to Jindal Global Law School was similar. Having been brought up in a family, surrounded by professionals from the armed forces, engineering and medical background, law was never on my radar.
After preparing for engineering entrances for three years, I realized I was not passionate towards the field, although I had secured multiple admissions in the field of engineering, commerce and mathematics.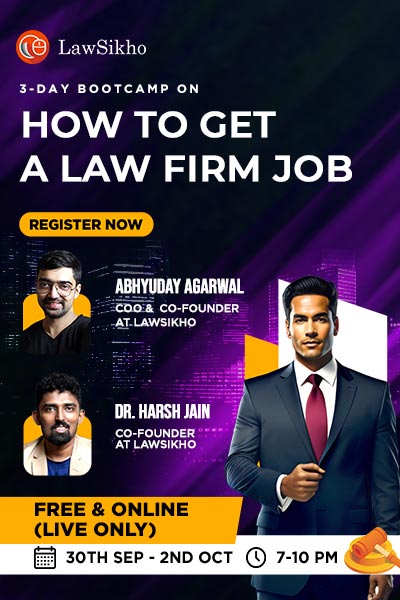 The decision to enroll into law school was guided by, first, taking a deep look within, and then being mentored by my educationist and career counsellor mother.
The legacy of my grandfather, a practicing lawyer (alumni of CLC) prior to joining army under the emergency commission, and great grandfather, a leading criminal lawyer/magistrate turned politician (alumni of Law College, Lahore) were definite motivators. In hindsight, studying science until college helped me imbibe a scientific temperament to which I owe my analytical skills, attention to detail and general problem-solving approach.
The curiosity of a science student drives my interest in the sociological and jurisprudential study of law and understanding the 'why' behind concepts.
You happen to specialize in Mergers & Acquisitions, Investments, and Private Equity Transactions. Can you tell us a bit as to what prompted you towards this field of law? When did you realise that you wanted to specialize in M&A?
It might surprise you to know that I undertook 16 internships during law school (which allowed me to understand almost all practice areas and work undertaken by corporate lawyers), apart from 2 TAships, 3 RAships and auditing specialized courses (taught by legal doyens like Prof. MP Singh, Sr Adv Ravi Sikri, Ms. Aparna Mehra). Further, being the editor for an interdisciplinary research blog and journal and being part of the college placement team throughout exposed me to a mix of work experience, course work and undertaking research in the field.
What definitely interested me was the internship at CAM, where I assisted with due diligence and research for the mergers of public sector banks.
My interest in corporate law grew while studying the Securities & Regulation elective course wherein we drafted a DRHP and I further found my area of specialization during the course on venture capital transactions, taught by Mr. Siddharth Nair, partner at SAM.
Apart from this, I have actively participated in international mediation competitions which mostly have commercial and cross-jurisdictional disputes case studies – these have trained me to understand the interests of different parties and prepared me for client-facing work.
Additionally, connecting and discussing with corporate lawyers from Europe and USA, regarding their work/transactions fueled my interest, and mentally prepared me for the hours which come with the job. 
You also happen to have dealt with some high-profile transactions as well. Not many lawyers can achieve this feat so early on in their career, let alone women lawyers. What was the story behind your success? Did you have to face any kind of stereotypical struggles and if you did, how did you overcome them?
In my opinion true gender equity in the Indian scenario is still a long way off – whether it be the higher judiciary, appointment of senior advocates or partnerships at law firms. Having strong leaders who support women's careers and provide equal opportunity to them contributes a lot to bringing more women into the profession. I feel I am truly blessed to have been mentored by brilliant lawyers, wherein AOR Manisha Karia offered me my first internship and placed her trust in a first-year law student, while Sr Adv Aishwarya Bhati, ASG of India, took special interest in building a strong conceptual foundation for me during my internship, they have been a huge guiding force in my career.
As compared to litigation, law firms see a much higher female workforce participation. In most part, this is attributable to the strong leadership at law firms which have nurtured an equitable work environment for women to succeed. At SAM, it is Shardul Shroff Sir and Pallavi Shroff Ma'am. My own team, led by Ms. Puja Sondhi, is female-dominated across the echelons.
The team provides exceptional exposure in terms of venture capital transactions to its associates, having advised on numerous investments into unicorns in the past years. This has allowed me to learn a great deal through various transactions and through the commitment of my seniors to pay particular attention to their juniors' growth and learning through continuous training and feedback.
You have made a name in the international ADR circuit for yourself which is quite a distinguished honor so early on and you are also a founder of a dispute resolution organization, Sankalp. Can you tell us about your journey and your organization?
I trained as a civil and commercial mediator in my first year itself with ADR ODR International. The next year I took it upon myself to learn and improve my skills further by working with Dr. Claudia Winkler at The Negotiation Academy, Vienna for 2 years. During this time, I also participated in multiple national and international competitions including CDRC Vienna and ICC Paris. Over the years I have continued to mentor and still regularly train Indian and International teams both for national and international competitions. I feel privileged to have been invited to judge at international competitions (even as a young law student among a distinguished panel of judges at INADR Georgia and Transatlantic Negotiation Competition by Syracuse University and as a mentor for the maiden mediation training program in Sri Lanka).
Through such opportunities and having participated in Global Negotiation Conference, I have built a network of friends and colleagues across borders who work in various capacities as political negotiators, corporate lawyers, mediators, et al. The positive support I received from the international community in my endeavors inspired me to expand this community to include more law students and young professionals from across borders to facilitate mentorship relationships with experienced professionals.
Hence, Thomas John and I founded Sankalp – The Dispute Resolution Organization, which has already garnered support of many professionals and students alike across continents. We are earnestly working towards its growth and collaborating with businesses, institutions and organizations. Our aim is to make business processes more efficient and cost-effective through increased utilization of negotiation and third-party neutrals.
You worked in Kailash Satyarthi's organisation and accompanied in their training and child labour raids as well. What was your experience like during such work? And does pro bono work add value to a professional's life?
I interned with Bachpan Bachao Andolan in my second year wherein I closely worked with the team on the month-long training prior to the Bharat Yatra (a 35-day long march across the country to build unprecedented awareness on combating child sexual abuse and trafficking). It was truly enlightening to learn from the activists working on-ground across India and to understand the challenges they faced every day to bring about real change and thus secure a safe childhood for children. I also accompanied the team on a raid on sweatshops employing child labour.
That experience of observing the actions of BBA's raid team, the accompanying police officials, magistrate, the employers and the children, exposed me to a lot of life's harsh realities and re-enforced in me the importance of easy access to education and opportunities for children. On days when I was highly tired after my work commitments taking out time to tutor children from lower-income backgrounds or spent weekends volunteering at the nearby children's home, felt very much worth it.
Over the years I have stayed connected with the work of the foundation. During the pandemic, I had the opportunity to volunteer with Kailash Satyarthi Children's Foundation – working on their campaign against child sexual abuse and subsequently, assisted the Delhi Commission for Protection of Child Rights to conduct research relating to the status of children's well-being and the access to learning resources and activities during the Covid-19 pandemic in government and municipal schools.
This was utilized as policy inputs for designing effective interventions once schools reopened post the lockdowns.
It is absolutely essential to do pro bono work – it keeps you motivated, gives one immense satisfaction of helping a person in need and keeps one engaged in the long run. This is also the advice that I have received from multiple senior lawyers and businesspersons. For me, apart from hobbies, education has been an important cause – may that be tutoring school children or coaching and mentoring college students or training professionals in negotiation skills.
Was it a tough call for you to choose between LLM and job? What points one needs to consider while taking a call between these two options?
I had first planned to apply for an LLM after receiving my HSF vacation scheme offer since they hire two years in advance as compared to Indian law firms. However, the HSF offer did not pan out as expected in light of the pandemic. Hence, at the time of my graduation, I was presented with the dilemma of moving to London to pursue my Masters or to start work with one of the best transactional law teams in the country.
I had received offers from University College London and Queen Mary University, and also had the PPO from SAM. Upon weighing the pros and cons, gaining work experience at a tier-1 law firm with a team dealing with VC and PE transactions with exposure to a very active investment market as valuations skyrocketed, was the obvious answer.
My work with the team has proven my choice to be correct. In college, I lacked sufficient clarity to choose a Masters specialization, and my main motivations to pursue a Masters were intellectual growth and access to a new jurisdiction. However, while working with the best corporate lawyers across jurisdictions, advising on upcoming yet niche areas of law and being part of numerous high-value deals has helped me streamline my professional interests and goals.
Our readers will be very much interested in knowing more about Vacation Schemes, the eligibility criteria and more crucial details about it.
Vacation Scheme is equivalent to securing an assessment internship at a tier-1 law firm in India. UK based law firms have the vacation scheme route to land training contracts with them (which is required to gain qualifying work experience to qualify as a solicitor, however, that is changing with the new SQE regime). Certain top international law firms like Herbert Smith Freehills, Allen and Overy, Linklaters, etc. have India Internship programs wherein each year they invite applications from penultimate year Indian law students and offer vacation schemes to a handful of them selected through a highly competitive multi-stage shortlisting process.
The process involves an online application and online test which qualifies candidates for a competency interview followed by an assessment centre. The specifics of the process may differ for each firm but are largely similar. There is no one size fits all approach to securing a vacation scheme offer. However, performing well academically, having a good CV including diverse experiences will certainly enhance your chances to succeed.
There are also a lot of resources available online to prepare you for the process. Reaching out to candidates who have succeeded in the past is always a good idea (I would be happy to help out anyone who reaches that stage). Research well if you are planning to apply. Apart from that, the graduate recruitment teams at the firms are very responsive and helpful throughout the process, so feel free to contact them.
What would be your parting message to our readers and the young budding lawyers? How can they mark their presence in the niche of venture capital transactions and cross-border M&A?
Give yourself the time and space to explore your interests to find the area that truly excites you. The legal career is a long one and you should be pursuing what makes you excited to get out of bed each morning. More importantly, be unafraid to put in the hard work to make a name for yourself. The more you persevere in the initial years, the better your learning will be and you will be a better lawyer for it. One has to learn the art of networking both in India and abroad. It is absolutely essential and if you are doing it right, you will realise that most people in this profession are willing and happy to mentor juniors. A great example of such a person is my role model at Jindal, Professor C Raj Kumar despite his multifarious endeavors always finds time to motivate and mentor students.
There are very few teams working in the niche area of VC. Speak to people, intern and find a team that does the kind of work you want to do, and also, provides a healthy work environment where your seniors motivate you to learn each day and to gain more exposure.
It is a blessing to be doing the work you love and with the people who inspire you. Further, build mentorship relationships with your seniors to learn from their expertise and experience. For me having a mentor like Mr. Siddharth Nair and learning from my partners, Ms. Puja Sondhi, Mr. Aayush Kapoor and Ms. Manita Doshi, who have each built a name for themselves in the industry and go out of their way to teach me on a daily basis – has made all the difference.
---
Get in touch with Kaainat Pundir-