This interview has been published by Prabhjot Singh, Priyanka Karwa and The SuperLawyer Team
***Disclaimer***
The opinions and views expressed are that of the author and bears no responsibility whatsoever. The thoughts shared are for general informational purposes and should not be construed as any official advisory.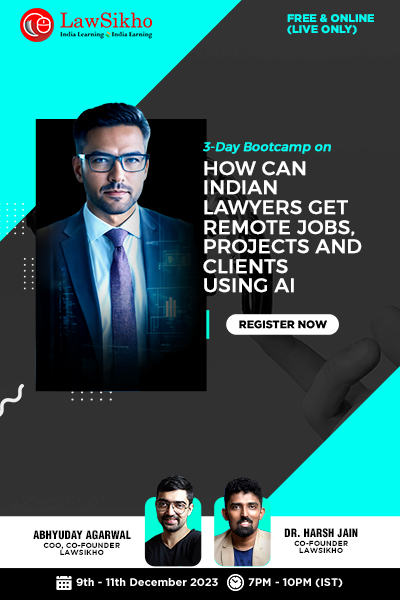 Was pursuing law planned or did it all happen by chance?
Enrolling for a law degree has not happened accidently. It was an unplanned decision, but if I look back, it gives me jitters that what if the sudden decision has not been formulated.
What can be some of the toughest considerations while someone from a non-legal background has to see before opting law as a career? –
I feel opting law as career will help to build and to decide aim in life, setting up of goal, ready to endure the hardship in starting phase of the career, building interpersonal skills and financial stability till the career is stabilized.
As the industry is going through massive changes right now and recent developments, can we expect new opportunities in the compliance sector?
Yes, with the increase of digitalization, cyber networking and easy cross border transactions, the role of compliance officer will go beyond the routine regulatory matters. We also have to take in to the account that the way Regulators are penalizing companies for non-compliance, the cost of non-compliance would be more than the cost of compliance. There is a lot more efficiency coming into the system, as you note that all the regulators are evolving by adopting the latest technologies like artificial intelligence, machine learning, block chain processes to help improve their control/system.
What all tasks have to be executed being a compliance specialist?
Compliance Specialist are responsible for ensuring that all corporate processes and procedures comply with the law, and not only the law — a Compliance Specialist/Officer is also responsible for ensuring that company operations comply with internal standards too.
When an inspection is bound to happen, one needs to be quite versed with the recent changes and happenings in the industry, how do you manage all that stuff Mantra?
By not waiting for end moments, a lawyer needs to be well versed with the new changes and amendments, they have to keep themselves updated constantly.
Do you think the role of AI can further increase the compliance burden?
No, rather I feel that it will help to focus on strategy and mitigating the risk. Software applications that integrate AI can increase the efficiency and effectiveness of regulatory compliance programs. AI is carving out a growing niche in regulatory compliance because AI and Machine Learning (ML) applications address common challenges and systematic issues that compliance officers face every day.
So far we've seen lawyers not focusing on their mental health because of work pressure and tight deadlines. Please shed some light on this issue, any tips that can make the situation better?
Encountering stress is inevitable in the legal profession. But the way you handle it can make a big difference in how stress impacts your career, health, and emotional well-being. You should mitigate your stress by opting these strategies: Keep stress in check, set goals, make time for loved ones, know your limits and draw boundaries.
Lastly, any advice for our readers? –
These days there are multiple career options for the law graduates.
You may opt to establish social justice / may opt to defend those who can't protect themselves by being a practicing lawyer, in house consultants for corporates, financial corporations etc, some may fulfil their dream of working for a large international law firm and make a good money.
In any case, lawyers have the unique privilege of upholding the rule of law and championing for the public good. In my view, every person should learn the basic law to understand their basic right.

– Mantra Jha
---
Get in touch with Mantra Jha-