Founder
In conversation with Mira Banga, a Corporate Lawyer and the Founder of Lawssistance, an online legal service provider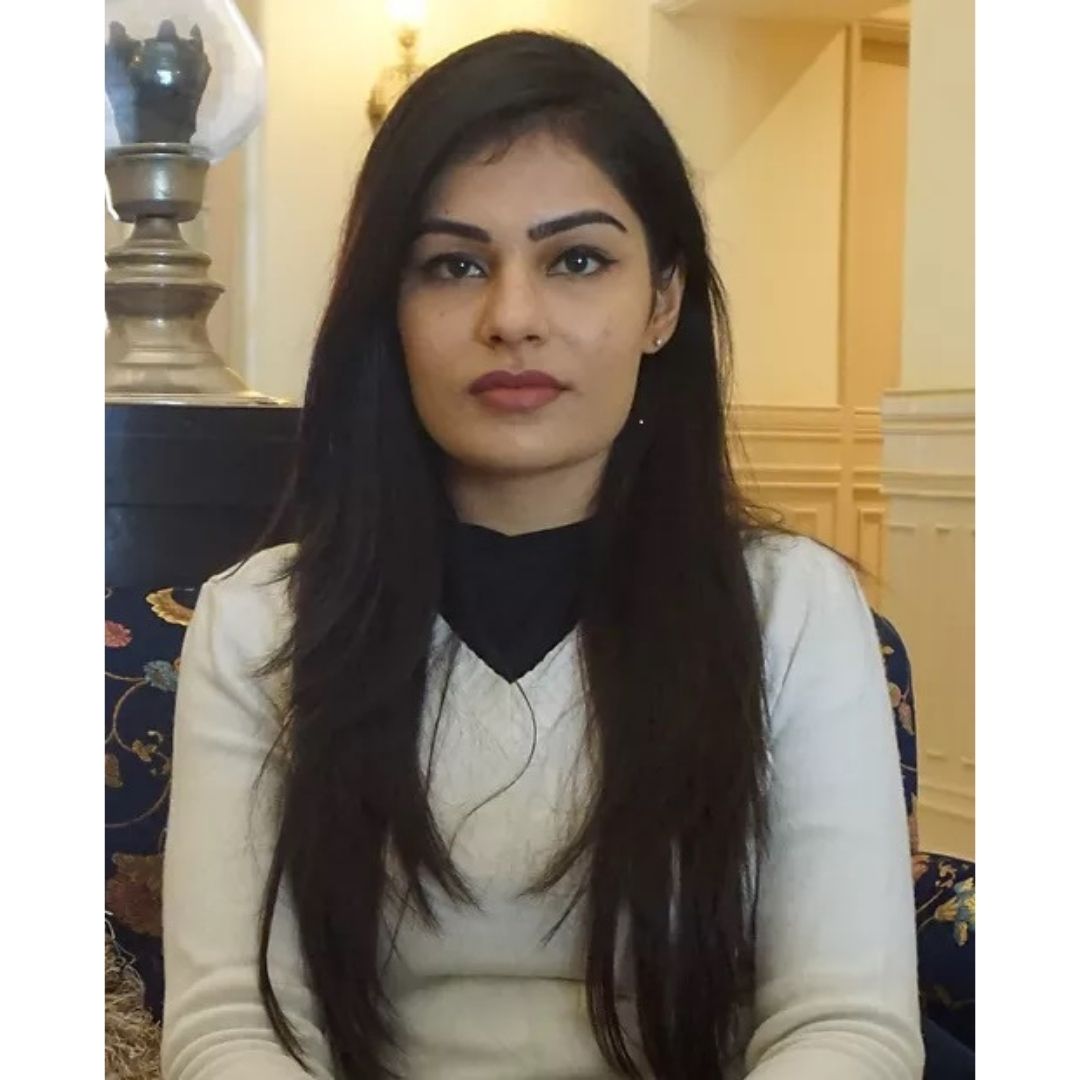 This interview has been published by Sonali Parashar, Ojuswi Sahay and the SuperLawyer Team
---
How did you decide upon choosing law as a career? What adjective would describe your professional journey up until now?
I was always into public speaking and passage writing in my early school days. I used to score well in subjects like English and computer science in high school. It was my father who pushed me to choose law as a career as he felt I had the knack in me to eventually turn my skills into a profession and become a good lawyer. He always taught me that communication as a skill set is very rare and people spend years polishing it. As per him, I was born with it as he would see me argue and fight by giving logic to my friends or family during any discussion.
The adjective which would define my law journey up till now would be 'Progressive'. My learnings, practice and thinking have been nothing but progressive all these years. I have managed to start my own office only in the 6th year of my practice and I managed to get clients and people to trust me and to go forward with the engagements only through the additional skill sets which I hone on a daily basis. I practice and read about not only law or legal developments but I also continuously work on how I can become a better communicator, a better writer or a better listener.
How challenging was establishing yourself first, as an independent practitioner, and then, establishing your own firm- Lawssistance?
It was very difficult for me to make a decision to start my own practice or to leave my job at that time in 2020. The pandemic had just struck and it was pretty unpredictable as to how the legal ecosystem will be impacted in terms of work and payments. At that time, I was very comfortable working under a boss and doing what I was told but I used to notice that there were clashes when it came to choosing the right method of doing or steering a transaction. I used to face a lot of backlash for having different views and ways of taking up a certain assignment. I used to share these things with my family and they used to ask me to either learn a new way of taking up things or doing the assignments or find a way to do things the way I would want to, as I felt very strongly about what I wanted to do about the work I was given. I slowly started to feel that I must start my own office and practice so that I can further sharpen my skills and my macro-view towards transactions. I could realise that maybe I should try my hand at doing transactions independently and start my own practice. This was my 10-year plan and I eventually wanted to open my own independent law office wherein I would assist clients as per the expertise and skills which I would have gained over the years. This misalignment at work led to the birth of 'Lawssistance' in November 2020.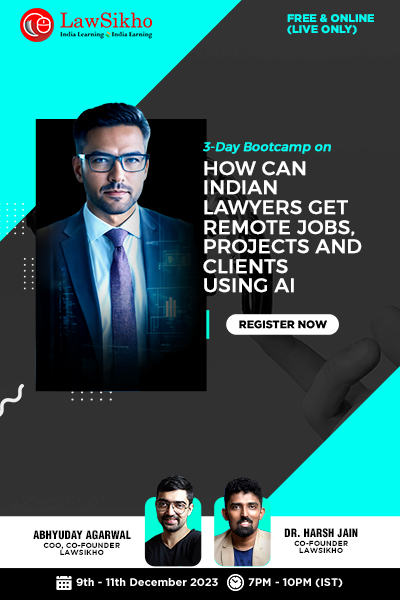 In terms of challenges, initially, I did not have an office space and I worked out of my living room because I was still exploring how I would start the practice, how certain policies would be required to be built, and how I would have guidelines for work etc. It was tedious as I was scared and thrilled at the same time. I worked on making a strong LinkedIn page, an Instagram page and a google pin for my office. This way people would recognise me, my office as well as my expertise. I kept posting and continuously adding information on my pages so that I could build a presence. It was a lot of work as I was doing it single-handedly while looking for clients to start working with.
I will give to my father, who believed in me, guided me through this and supported me through every hurdle on the way. I clearly remember my first client call which I took sitting next to him wondering what to say and how to convince him to trust me with their work or transactions. My father would give me constructive criticism and help me grow into a better communicator and a better lawyer as a whole. I was not a known name in the market or the daughter of a famous lawyer who would easily get people to trust me. I used to feel like I was being auditioned when the clients would ask me about my team or my office or how much I can handle in terms of the scope of work requested by them. Slowly and gradually I started to become more confident when it came to negotiating commercials with my clients and the rest is just history. We are now turning 2 years in November 2022 and we have built a strong presence in the market as well as in the start-up ecosystem.
You know how they say 'Rome was not built in a day'! I am still working hard and will continue to, until I build my Rome or something even better.
Was pursuing Business law always in line with your vision? Tell us about your experience at NLSIU, Bengaluru during your LLM in Business Laws degree?
You will be surprised to learn that I want to still study more and pursue a philosopher's degree in law. I have had an interest in books, reading, learning, writing and understanding various concepts and digging deeper into the history of each phenomenon. I certainly enjoy reading and learning about the law. After finishing my Bachelor in Law I wanted to study more and wanted to do a course in LLM from the same college. I then found out that if one has an interest in corporate laws then the same can be studied and explored by pursuing the course, Masters in Business Laws. I tried to find colleges online and applied at various universities and then one day I received an intimation from the NLSIU Bangalore that I could join the course on a distance learning basis as I had already started working with a law firm.
Your firm Lawssistance deals with an array of contract management services amongst others. How relevant do you believe this domain of legal service is in the present time and space?
Every business owner needs to understand the importance of a legal contract. It is pertinent for a growing business to enter into legally binding engagements or partnerships as it can lead to a more consistent and reliable manner of relationship building when it comes to growing at a larger scale as a business. When parties enter into a legal contract they are prepared and sure about what they have to deliver and what would be the repercussions if they breach the obligations stated in a written contract. Without a contract, it becomes very difficult for an entity to control how the other party performs and whether they stick to the terms they have discussed orally. It becomes important after a certain point to always have things written in a legally binding manner and vetted by a lawyer, to protect the interests of each party who is involved. Businesses grow better when there are legally binding contracts signed on the way with each partner or every entity which is playing a crucial role in building a business be it an employee, a co-founder, a manufacturer, a supplier, a distributor or the like.
Your firm specialises in dealing with Sports Contracts as well. We would love for you to share with us a few nuances of this domain.
Yes, we specialise in sports and media contracts as well. It essentially includes agreements like Sponsorship Agreements, Endorsement Agreements, letters of Intent, Artist Agreement etc. These contracts are executed between brands and artists who are obligated to perform as per the terms of the contract. The performance duration and the payment milestones are the two crucial points of negotiation between the parties. I have been doing sports and media contracts for 7 years now and have had a great hold on the drafts in these years.
We are seeing that a lot of law students are heading towards Media and Entertainment Law practices recently. What should they be expecting to deal with upon entering this domain?
As you enter this domain, one needs to understand that they will deal with clients like production houses, producers or artist management companies. Such entities need work to be done fast and sometimes on the same day. The drafts and basic structures of such agreements should be ready and one should be prepared to work at odd hours sometimes because as a practice, the producers, production houses or even artists, all have meetings late in the night after their shoot(s) and mostly require legal assistance in the second half of the day. One should stay prepared and active when it comes to delivering the contracts timely or even on short notice.
Tell us about your experience in dealing with clients for wills and succession services? How different is this line of practice from the others for you?
Due to the pandemic, we have had more clients who have requested will drafting or succession management services, in this domain, one needs to be cautious while drafting the wills. The will must clearly specify the succession decision conveyed by the client and the executant and the beneficiary should be clearly mentioned. We recommend our clients have their wills registered so that there is no issue in executing the instructions stated in the will after their death. It is a very different area of practice as we connect to the client in terms of their savings and hard-earned money distributed amongst their family members. We provide will drafting services for both Hindus and Muslims as per the Indian Succession Act. I started my office solely for the purpose of providing will drafting services, then I gradually included other domains and started to provide all sorts of corporate legal services.
Lastly, as a woman in law, what would your advice be for the upcoming female legal practitioners and professionals?
I treat myself as a lawyer and see all men and women as my colleagues. Just as being a man in law makes no difference to the nature of work, amount of effort or hard work one has to put in their work as a lawyer, similarly being a woman in law is no different. Our country has this practice of bifurcating between entrepreneurs as women entrepreneurs or a lady in business or woman lawyers. One needs to understand that a lawyer is a person who knows the law and practices the law in our country, be it a man or a woman. To all the ladies who are in a similar line of business to mine, please continue to work hard, read a lot, practice communication skills and be confident. I have had the privilege of working with many male entrepreneurs who approach me with full confidence despite me being a woman in law. We are past this classification and we are beyond this categorisation of women and men in any professional service.
---
Get in touch with Mira Banga –