Law Firm Bishops
In Conversation With: Mumtaz Bhalla, Partner at Economic Laws Practice (ELP) and an Advocate on Record at the Supreme Court of India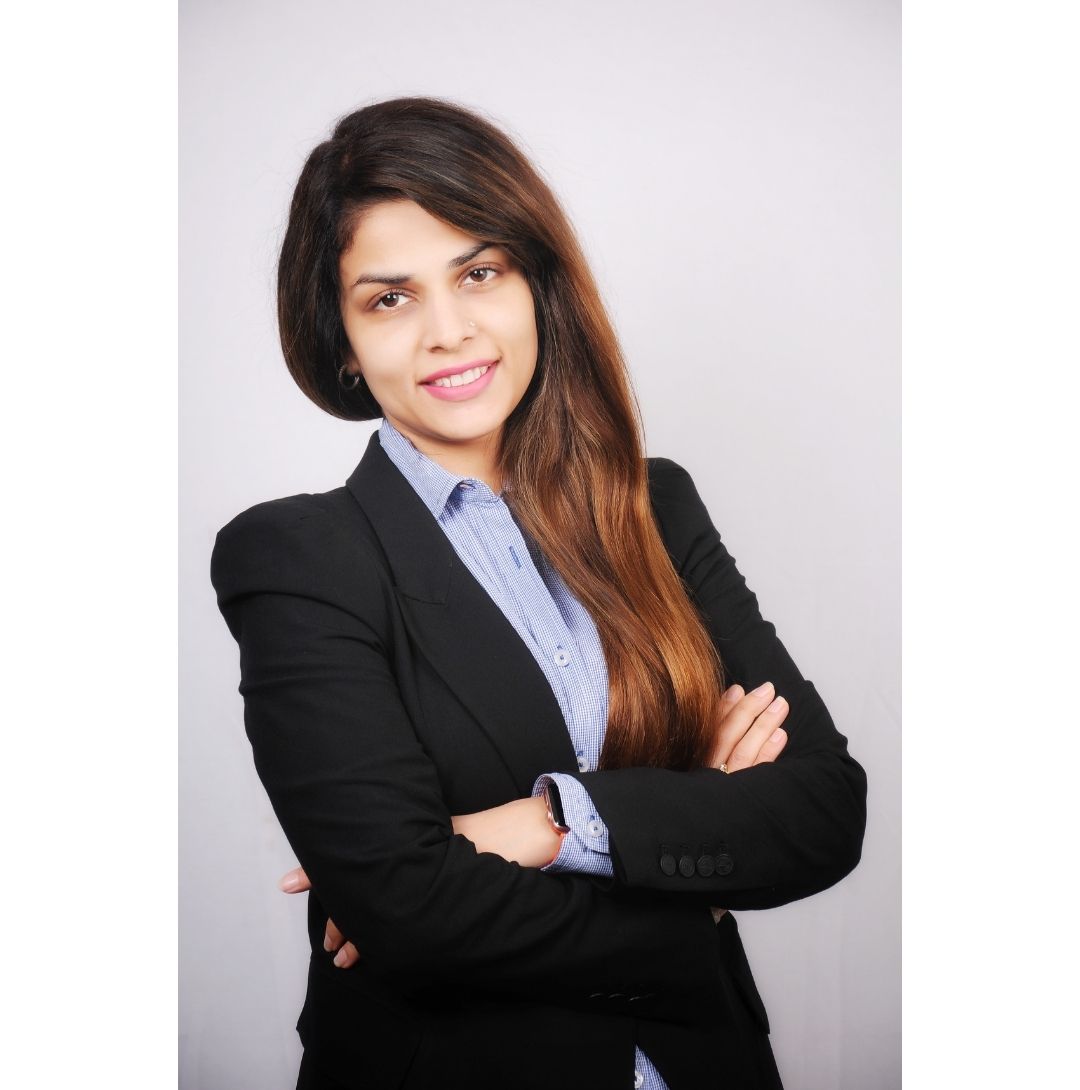 This interview has been published by Sonali Parashar, Ojuswi Sahay, and the SuperLawyer Team
---
It is said that the best moments happen when they are unplanned. How true do you find this axiom? Do you anyhow relate to it considering that you were a science student and had never intended to take law as a career?
I fit this quote perfectly. Law for me was unplanned. It wasn't a thought-out decision. I didn't know of the challenges the profession brought with it. Had I planned on it, I would have researched and succumbed to the pressures and challenges, especially since no one even in my distant family was/is a lawyer. After finishing school, I was clueless about what to do. I knew that I could never be a Doctor for even the very sight of blood could send shivers down my spine.
A friend wanted to pursue law and convinced me to sit for an entrance exam. I think it worked in my favour. I came with no expectations, just seamlessly adjusted and fell in love with it. Sometimes the lack of expectation can set you free, certainly did so in my case. Today, I can say with certainty that it was the right and the best choice for me. I could have been nothing but a lawyer.
How did you manage to secure an internship under Mr Arun Jaitley and then land a job role at L&L Partners?
Mr Jaitley was the reason I took law seriously. I went to him seeking an internship in my final year of law school. At that time, everyone intended to seek a job where the internet and law firms were the most sought. I was very clear in my mind that I wanted to be a litigator and I knew that Mr Jaitley was inclined towards politics, so it may be my one and only chance to work with him for a considerable time. When I interned with him, the sheer aura he exuded was inspiring. His oration was impeccable and there was so much to learn from him.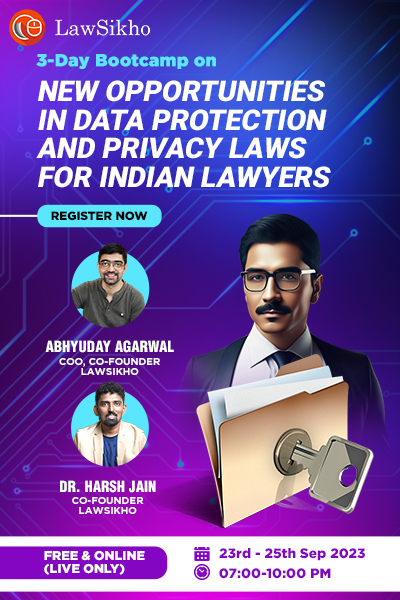 The internship led to a job as he felt that, if groomed right, he could be a good lawyer. I am glad I learnt from him, else I would have never been what I am today. Mr Jaitley quit practice in June 2009 and I had no choice but to move on. I had interned at L&L Partners and it was natural for me to look for a job there. I knew the environment and they knew my work fairly well. So, it all fell into place and it did not take much time for them to decide on my candidature and I joined L&L in July 2009.
You worked at L&L for more than a decade. Can you share a bit about your role and the kind of work you had there? Do you think that L&L Partners was a turning point in your career?
L&L appeared to be a stop-gap arrangement back then because I was not sure if I wanted to be at a law firm. I was enjoying law, but a job change after working at a place merely for one and a half years left me in a bit of a quandary. I joined L&L and there has been no looking back since then. From being valued as a resource in every matter I worked on, to being given the exposure to develop business with barely 3 years into the profession, allowed me to hone my all-around skills. I was acknowledged for my contributions in a matter, given out-of-turn promotions, and allowed to argue matters early in my career. Mr Jaitley inspired me…he was my guru.
L&L shaped me into what I am… They knew what I was capable of, and they gave me the confidence and the platform to grow. I handled a variety of matters. A lot of practice areas (such as criminal trials) were not what my team did…but I was always encouraged to explore that part of the law as well. My Senior Partner had faith in me and let me develop my own ideas and approach. I have done everything from civil trial to criminal trial to PMLA to the consumer to arbitration to appellate and constitutional matters. I don't think I could have gotten this kind of exposure anywhere else. In fact, it was my experience which helped me clear my AoR exam in my first attempt without the effort I expected I needed to put in. I continued with my regular work and cleared the exam with a good score.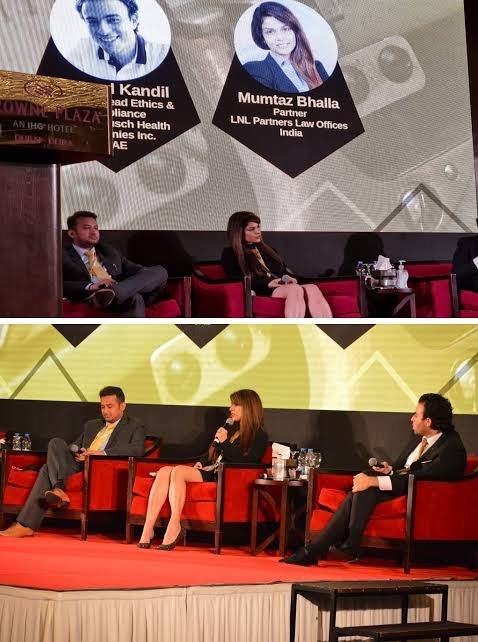 You happen to excel both in Arbitration and traditional court-based litigation. What according to you is the best dispute resolution method? Do you think ADR is really serving its purpose in lowering the pendency of cases and burden on Courts?
According to me, Arbitration is nothing but a personalised mini-trial. It is a more formal and time-bound process. I enjoy arbitrations as much as I enjoy traditional litigation…and sometimes even more. Out of all the arbitrations I have handled till now (big or small), all have been presided over by retired Judges, so the efficiency of CPC has never been compromised despite CPC not be strictly applicable.
I feel ADR is serving its purpose. With the way the Arbitration law has evolved in the last 7 years, it is at par with global standards. Arbitrations no longer go on like civil trials for years and years. The challenge to an award is restricted and with no automatic stay to an award upon the filing of an appeal anymore, matters get resolved quicker. Courts are usually reluctant to grant a stay without a deposit and where the Judgment-Debtor has to pay a big deposit, the matter often gets resolved without going through the lengthy process of an appeal in many cases. I feel while ad-hoc Arbitrations are expensive, institutions like DIAC bring it closer to smaller claims. I am certain that with time, arbitrations would make way for all kinds of disputes.
What skills according to you a law student must groom in order to pursue his/her career in International & Commercial Arbitration?
I think reading the Arbitration and Conciliation Act is not enough. They must read the latest law on it…see how courts are interpreting it…follow law commission reports, and international developments…because what happens internationally is adopted by India too…sooner or later.
Can you tell us a bit about your current role and responsibilities?
Much like L&L, where I was a Partner for about 5 years, I am a Partner at ELP where I handle their dispute resolution (arbitration and litigation) practice. My role at the firm includes execution of matters, and business development so that we all can grow as a firm. Unlike several other firms, ELP (as did L&L) encourages its Partners to argue matters and conduct evidentiary hearings, which makes work more exciting.
You have also served as the regional representative of India in the International Bar Association's Criminal Law Committee. Would you like to share your experience and key learnings with us?
That was a beautiful experience. I argued for the Prosecution in a mock trial for an international crime before a Bench Comprising of a sitting Judge of the Supreme Court of Korea and won the criminal trial. My entry to the committee just didn't help me organise the Trial but helped me understand issues of Transnational Crime, discuss cross-border criminal law issues and meet the experts in the arena. IBA also helped me gain an international name which is hard on the criminal side till you take part in any actual international criminal trial. In fact, law firms in India usually don't focus a lot on criminal trials and organisations like IBA take us beyond our territorial limits.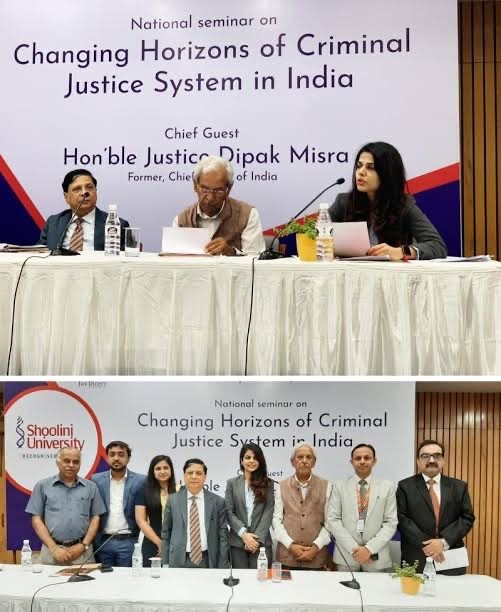 At last, would you like to share your success mantra with our readers?
After having given 13+ years to the profession, I feel there is no success mantra. There are no rules to go by. Work hard and with complete sincerity…enjoy what you do…success is a natural by-product. Don't be impatient, don't look to take shortcuts, there are none. Grow your way up the ladder with patience and perseverance.
---
Get in touch with Mumtaz Bhalla –