Courtroom Falcons
In Conversation With: Namrata Pahwa, Advocate- practicing Fashion and Entertainment laws, and also featured in the WIPF Powerful Women in IP, 2021.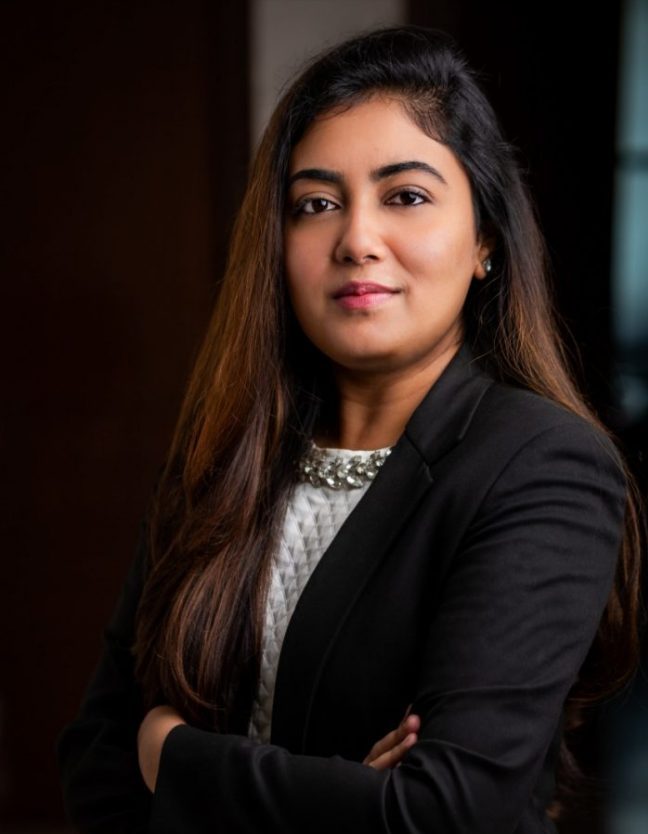 This interview has been published by Sonali Parashar, Ojuswi Sahay, and the SuperLawyer Team
---
What factors made you opt for Law as a profession? How would you describe yourself as a law student?
There were 3 main reasons for me to choose to study law– a) I was good at debating and articulating my thoughts; b) I was in sheer awe of the black robes worn by Advocates and c) I wanted to opt for a profession different than the members of the family (the rebel in me).
You completed your masters in International Business Law from the National University of Singapore (NUS). What challenges have you faced in the admissions process?
I applied to NUS because I was aware of and most impressed by their pedagogue and selection methodology. NUS always looks at a student in a holistic manner without focusing on one aspect alone. I remember writing my Statement of Purpose with a lot of heart and I think that's what got me through. The admission process was as smooth as butter and it was the best time of my life!
What special efforts does a law student have to make while pursuing law as a profession?
For any student to succeed in the field of choice one has to be diligent, focused and disciplined. These key strengths are what will get you through anything. In the same vein, I would like to add, that as a law student, you should write as much as you can, do as many internships as you can and be a part of the requisite co-curricular.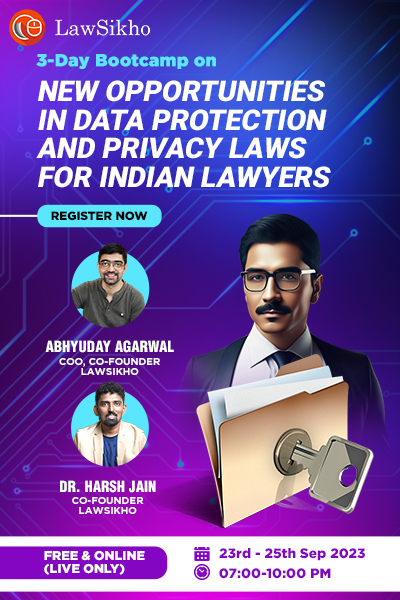 After interning and working under various law firms, you started practicing independently in Fashion and Entertainment Law, IP Prosecution, transactional and litigation. How would you describe your role as an independent practitioner? How strenuous is it to deal with and lead the matters?
My role as an independent practitioner is manyfold and I get to wear different hats from being an accountant to a paralegal to even a PR manager, but I wouldn't have it any other way. It is most stressful but not as much as it is exhilarating and satisfactory.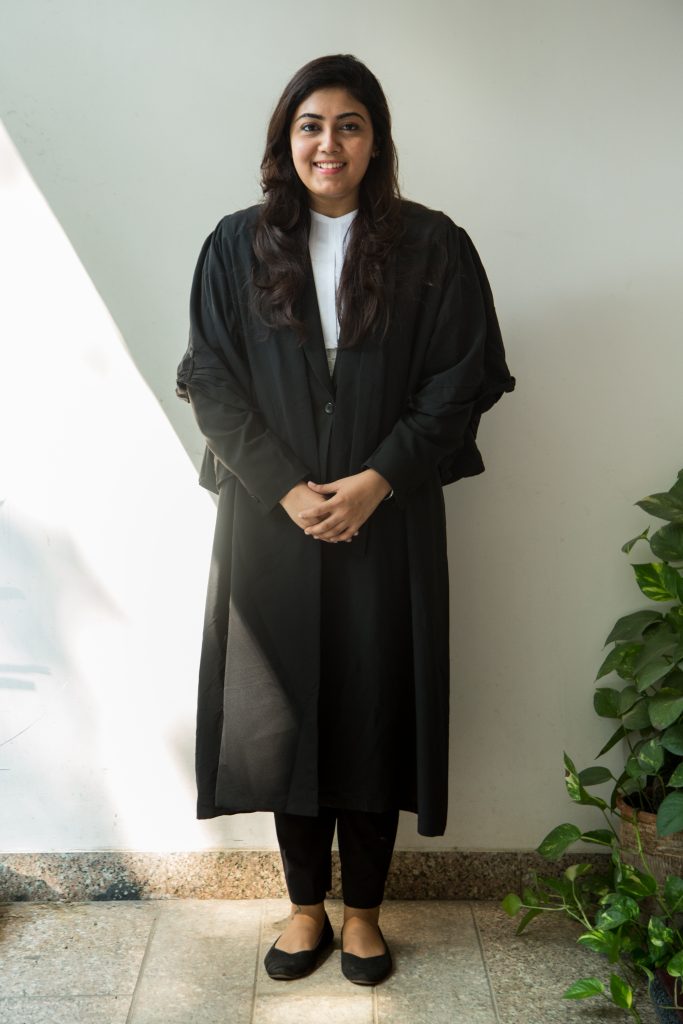 Fashion and Entertainment Law, these words excite most young creative-minded lawyers. What according to you this area of law seeks from an advocate? Is this area as exciting as it sounds? How can one enter into Fashion and Entertainment Law?
I say often that I work in the most exciting genre/vertical/niche of civil law which is Fashion and Entertainment. I can understand the appeal that it has over students and young lawyers but I must warn them that like any other vertical of law, this also demands an equal amount of research, skill and strategy. Fashion and Entertainment law is an umbrella that houses many genres of law like Torts, Contracts, Intellectual Property, Custom law, Employment law, Criminal law and many others.
First, a student must understand each aspect of Fashion and Entertainment law which only internships can provide. Read as many cases and keep yourself updated on the latest developments. One can join a law firm with such a vertical or be an in-house lawyer for a fashion brand or even enter it through academics.
Would you like to discuss how brand names create a monopoly in the fashion industry?
For a brand name to create a monopoly in the market, they have to protect its name in terms of a trademark, its designs in terms of copyright or design, and its technology in terms of a patent and safeguard all of them through contracts. Apart from this, global goodwill and repute play a big role in creating a niche in the market.
You are also accredited with WIPF Powerful Women in IP 2021. Would you like to discuss your achievement and the hard work involved in that?
Before WIPF I was offered many awards for which I would have had to pay a sum of money in some form or the other. I detest that approach. So when WIPF got in touch with me, their first email stated that this did not involve any pecuniary transaction. This list was a compilation of the best Female IP lawyers in the country. For me to be on the same list as Justice Pratibha Singh and both of my ex-employers, was enough gratification for me.
Since the first lockdown, I shifted my focus online by conducting various webinars and talks. I also formulated my own Fashion Law Module. All I had was consistency and hard work and that was all I needed to get me to where I am today.
What considerations do you take into account while hiring a legal professional/ graduate in your firm? What advice would you give to others who want to set off in a similar direction?
I look at my juniors/interns as my colleagues and equals and expect them to work as hard as I do. A brief understanding of IP is important, the rest one always learns along the way.
Don't be afraid is what I'll tell others. Don't hesitate in asking for work or looking for guidance. Teach yourself something new every day and you shall be more than fine!
---
Get in touch with Namrata Pahwa –