This interview has been published by Prabhjot Singh, Priyanka Karwa and The SuperLawyer Team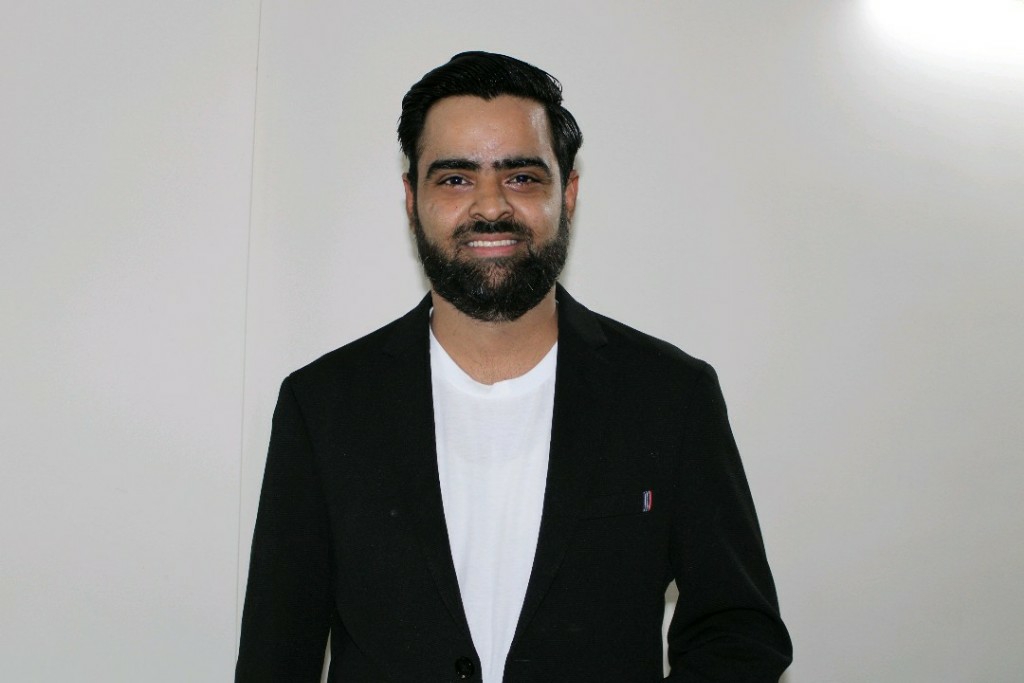 Let us start from the beginning, what drove you to choose law? What other career options would you have considered, if not law?
A legal career happened to me by chance. I had not thought about becoming a lawyer till the time I passed the 12th standard. During that time, CLAT had just started and it seemed interesting to me as I didn't want to go for a conventional job.
I come from a non-lawyer family but my parents supported me fully in my decision and hence, I ended up where I am today. If not for the law, I might have tried my hand at being a chartered accountant.
From Bangalore to Mumbai to Hyderabad, how do you adjust with this Job Relocation and did it work well for you in the legal journey? Please tell our audience in brief!
All these locations are hubs of law firms and there is a big legal fraternity in all these places. I don't think I faced any professional issues due to these relocations. I have been fortunate enough to be surrounded by awesome colleagues and friends who always made my life easier. More than different cities, I think the place of work determines your legal journey.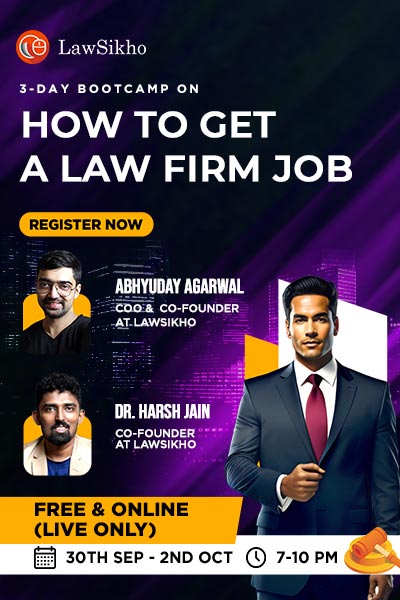 Initially, I was in ICICI Bank as an in-house counsel, and later on, I moved to law firms (Samvad Partners and Indus Law), this has helped me in getting great exposure to different kind of work style, work expectations etc. The learning at these places have helped me immensely in moving forward.
Recently a huge bunch of cases in Mergers and other related deals were shared, do you think this area will keep on growing while creating opportunities for lawyers as well?
India is a huge market and that's why we are seeing an increase in investments in India. This is just a start, the market is going to expand further in the years to come and therefore, we will see a lot more M&A deals, PE/VC deals, etc.
At present, I don't think, students in India are taught enough about M&A or PE/VC investments and therefore, my advice to all the students would be to read up more about this area or do certification courses in this aspect, especially, if they are interested in a corporate law career.
Can you tell us a bit about your current role and responsibilities as a M & A and PE/VC lawyer
As a transactional lawyer who works quite a bit on M&A and PE/VC transactions, my job is to ensure that the deal is successfully concluded while keeping the interest of my client in mind.
Being a senior team member, it is my job to draft, negotiate, and review the transaction documents on behalf of my client and also oversee my team's work.
Before you moved into Samvad again, you worked at Indus Law as well, kindly tell our audience about your experience at both these places.
Samvad Partners is like a home to me. I have spent almost 5 years with the firm in aggregate and I think it is one of the best firms in the market to work at. A lot of my professional growth is because of the amazing partners and seniors that I have worked with during these years at Samvad Partners.
Indus Law, Bangalore was a good learning experience. Even though most of my time at Indus Law was during Covid and we worked from home most of the time, I met some hard-working and driven colleagues who made my whole experience enriching.
It is said that getting a mentor is the first step towards attaining success. How true do you think the saying is? Do you think a mentor plays a crucial role in the growth of a person? What type of mentor would you suggest for a law student?
Absolutely. A good mentor can make a huge difference in your career. I have been fortunate enough to have some amazing mentors during my professional career who took out time from their busy schedules to advise me whenever I needed their advice. I have had mentors who guided me on specific tasks and also taught me skills that have helped me a lot. A good mentor helps you in achieving your career goals by guiding you correctly.
What are your views on the work life balance and mental health issues that off late lawyers have been raising?
A good mentor will always give you honest feedback and thereby help you in improving yourself.
I think it is high time that we, as an industry, start taking cognisance of the mental health issues that lawyers are facing. There is a great scope in our industry for improvement of work life balance.
As more and more lawyers are speaking about these issues, we can see lot of firms taking note of these issues and undertaking actions to improve the situation for its lawyers. In my opinion, that's a good start but we still have a long way to go.
What would be your parting message to our young readers?
Use your time during your internships wisely. Try and figure out what areas of law you like and you don't like. It will help you in carving your career path.


---
Get in touch with Neeraj Vyas-