This interview has been published by Prabhjot Singh, Priyanka Karwa and The SuperLawyer Team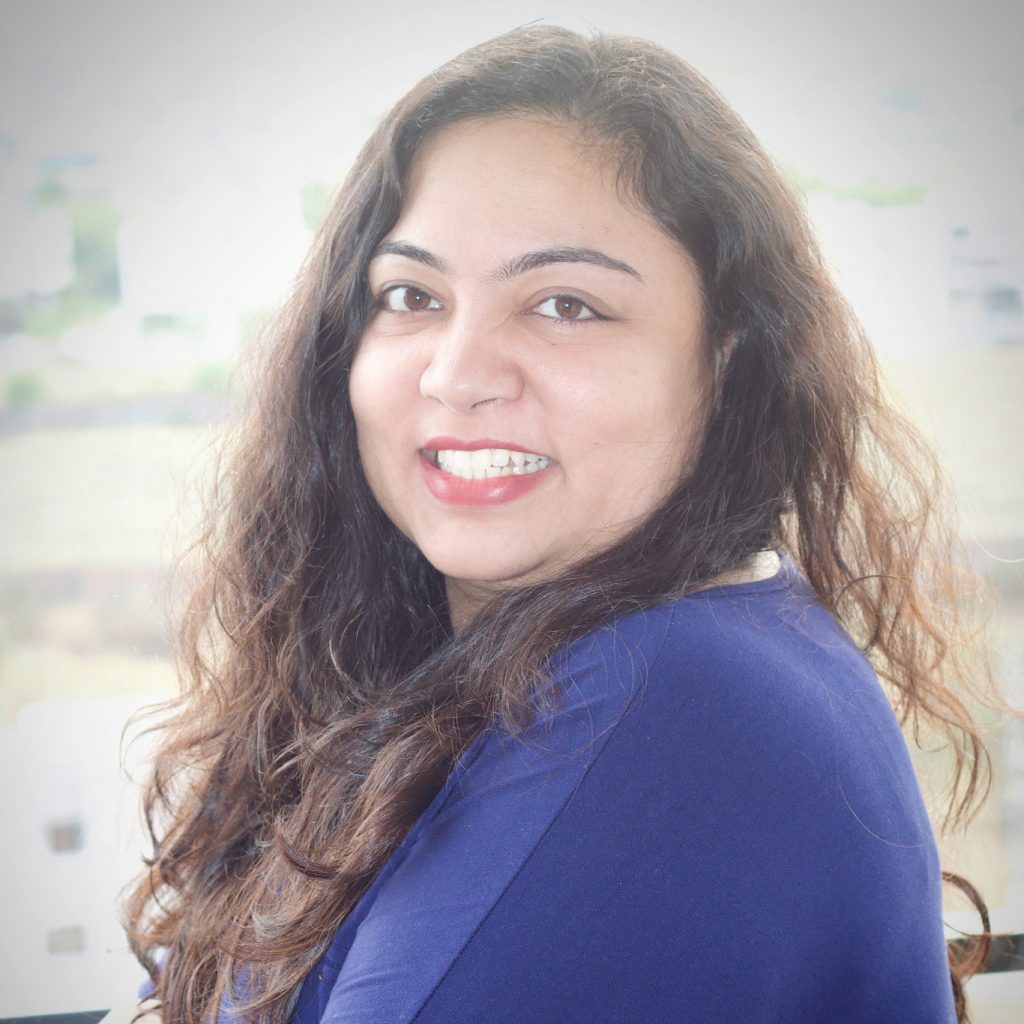 It has been 8 years since we last took your interview, which we are sure has been an inspiration to many young lawyers and entrepreneurs. Can you please tell the readers how the journey has been so far?
First of all, Thank You so much for doing this again. And yes, while answering, I too realise 8 years it has been; feels like "once upon a time"
Well, past 8 years have been amazing, an extensive learning experience full of self-discovery & awareness.
When I last interacted with SuperLawyer, it was just 2 years in the Legal Industry.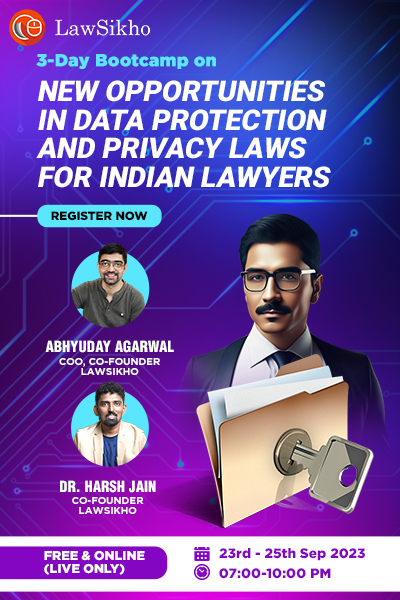 Since then, there has been a lot of transitions & yes, transformations.
So along with Legal Hire India, i.e., my former Legal HR Consultancy & Litigation in one hand, I had also tried my hands on a Cloud Kitchen start-up in 2017.
Thereon, from 2018, I was completely involved in Chamber Practice & Extensive Legal Drafting for our law firm, Legacy Law Associates.
Meanwhile, I had also started writing a lot, just for my own-self.
Amidst the Lock-down in 2020, I started putting up my writings on Social Media Platforms. The term 'Life Coach', had always fascinated me. That's how I started my journey in Neuro Linguistic Programming after a lot of forethought's.
You have managed to build a very dynamic portfolio comprising of both legal and non-legal work, can you tell us how it has benefited you in your career
Professionally yes, I have actually left no stone unturned till now.
And that's just to seek connectedness in whatever I do. 'The work shouldn't feel like work' is what I strongly believe in.
We are moving towards an era where work & passion can completely complement each other & be in absolute alignment.
The dynamic working profiles have definitely enhanced my overall journey.
For a major amount of time, I have been a solopreneur, and that makes one learn a lot about different segments of the business & industry, like marketing, accounts, HR, PR etc.
One also gets to experience first-hand, the evolution & connectedness of different professional industries.
Congratulations on your book publication- Modern Moral Science. What was your idea behind the book?
Thank You so much, Modern Moral Science is a collection of my writings, precisely in the form of quotes & Musings. These are the projection of personal transformation, experiences & understandings in Life's Journey till now. The idea behind this book was striking a balance between the feeling of overwhelm & underwhelm.
The transitional times lately have been either overwhelming or underwhelming for most of us. This has resulted in lack of balance, & also delay in achieving one's day to day outcomes.
The quotes here, in Modern Moral Science, serve as shots of Self-Help.
Open any page, and I am sure it will help you to move a step closer in becoming more self-aware & ultimately, self-transform.
Do you think writing is an important skill in the legal profession?
Absolutely! We all know that drafting is an integral part of the Legal Proceedings.
A Lawyer needs to put up the Law, facts & client's case not only verbally in the court, but also in the form of Pleadings.
Having better writing skills is always an edge over others when practicing law.
Writing is a form of expression and that's what a Lawyer actually has to do, express the client's case in a structured manner.
Please share with us your experience as the founder of Legal Hire- an online recruitment consulting firm? Moving forward, what ventures do you plan on exploring?
Legal Hire India was my first ever start-up. It was a thorough learning experience of more than 6 years. I got to understand Legal Recruitment in different segments of the industry more closely.
There weren't much of such firms involved exclusively in legal industry's recruitment. The working model of Legal Hire India was more like headhunting.
As I was managing most of it single-handed, it gave me a closer view of the perspective of employers in different tiers of law firms & independent practitioners.
Also during the process, it was very interesting to know the aspirations of all the young aspirants in the Legal Industry. Moving forward, I have completely shifted to the Personal Development & Life Skills Education space now. Currently, majority of my focus is on creative writing & training in the NLP Industry. Contributing as an Inspirational Storyteller is also one of my major aspirations.
It would also be exciting to work in the Legal Industry as a Coach & Trainer whenever & however the two spaces align.
Law is all about communication. So combining the Linguistics from NLP with the communication skills required as a Legal Professional, shall definitely work wonders.
To sum it all, my life's purpose is just to make the life's ride of whomsoever I cross paths with, a bit more smoother & easier by supporting them with clarity of thoughts.
What according to you does it take to be a good entrepreneur? Any advice for Lawyers who wish to venture into entrepreneurship?
With whatever experience I have, & summing up my learnings as an entrepreneur till now, I truly believe an entrepreneur must know the basics of all the segments involved in a business, like sales, accounting, HR, PR, marketing, etc.
There are times initially when you start something of your own, the team isn't that big. Even at times, you are just the one managing everything. Having the basic knowledge & capabilities to run a business really helps you to move forward a little more smoothly then. Also being receptive to new learning & feed forwards definitely gives an advantage.
Being a Lawyer & having that attitude gives an upper hand when you wish to venture into entrepreneurship as most of the times, you are practicing independently.
So handling the whole work alone is what Lawyers know & have done most of the times.
I am sure just giving a little more structure & maintaining that attitude of managing things & being patient will definitely help someone who wishes to become an entrepreneur.
You are an Internationally Certified Master Practitioner of Neuro-Linguistic Programming (NLP) and are now an internationally certified NLP Trainer; please tell us more about it?
It's been more than 2 years now in the field of Life & Behavioural Skills Education.
I truly believe that NLP is a New Living Perspective.
This tool can enhance life's experience, both personal and professional, of every human being.
Neuro Linguistic Programming is one the most tangible and fantastic modalities which helps an individual to break certain behavioural patterns & beliefs. The most amazing part is that majority of this happens only through linguistics.
If people can actually learn even the basics of NLP, their life's ride can become much smoother. They can not only help themselves, but also people around them as communication is a major part of Human Beings, be it verbal or non-verbal.
Humans are surrounded by fellow human beings right from the moment they get up in the morning to the moment they go off to sleep.
NLP is all about what works for an individual to achieve the desired outcome. It's all about eliciting the answers from within and not installing the solutions of a problem.
You are an ardent believer in self-awareness and self-transformation which motivated you to venture into your start-up- 'Unlock your Unique'. Please can you tell us more about it?
One thing which I have experienced, learnt, felt, heard & seen is the Power of Self, the Authentic Self.
And to be an Empowered Authentic Self, You need to apply all the Jargons having Self as a prefix, to Your Own Self first.
Love YourSelf to spread Love
Take Care of YourSelf to take the Best Care of People around You
Be Kind to YourSelf to actualise Kindness around
Be Self-Aware to have External Awareness
Accept YourSelf to get the meaning & feeling of Acceptance
And last but not at all the least,
Believe & Work on YourSelf to make things around Work
I truly believe whatever one is seeking outside is all within their own self. The creator has given all of us the same start, the same resources, internal & external. One just needs to look within, dig out & enhance them.
That's the reason Unlock your Unique, as you already have your Unique within.
What would be your word of advice to young lawyers and law students looking to do something different?
Two things:
If this feeling is quite new, and in the initial phase of your career then hold on.
To feel this way is sometimes natural as there has been a transition from being a student to stepping in the Industry as a professional.
Specially, segments like Litigation in the Legal Industry require a lot of patience and hard work to set your mark, so it's again natural to feel overwhelmed. But, if such thought process & feelings are frequent, there seems to be a disconnection in what you are doing regularly, then take a pause and ask yourself, if not law, then what?
Because a lot of times, it's actually not about the answers we want to get, but the kind of questions we ask ourselves.
---
Get in touch with Nikita Mamtani-