This interview has been published by Prabhjot Singh, Priyanka Karwa and The SuperLawyer Team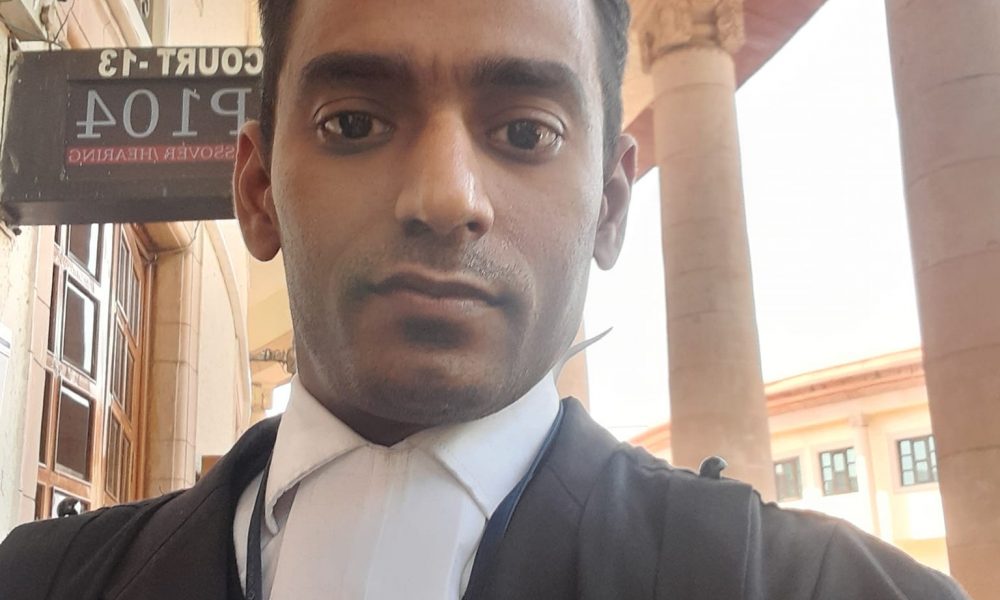 Tell us about yourself-what motivated you to choose law as a career path.
Career of law provides multitudes of opportunities. There is no dearth of opportunities after pursuing law honestly . Advocates don't retire.  I wanted to leave an imprint on my deceased father's legacy. This motivated me to choose law as a career path.
There is still a cloud of uncertainty regarding the importance of internships as there still are a lot of law students out there who do not pay much heed to internships and practical training. How important do you think internships are to succeed in the legal profession?
 Internship and practical training have become an inevitable part of the academic career of law students.  In my humble opinion, procedural law like CRPC, CPC could not be well understood without practical training in chambers of an advocate or litigation firm. Process fee, suit valuation, court fees calculation, deposition of witnesses, trial intricacies  are such important concepts which a law student cannot understand without practical training. Law students should get training like they become ready to take up cases independently just after graduation. 
Everywhere there is a shortage of Court staff, every court is over burdened.Senior Practitioners  should be invited as guest faculty in law college.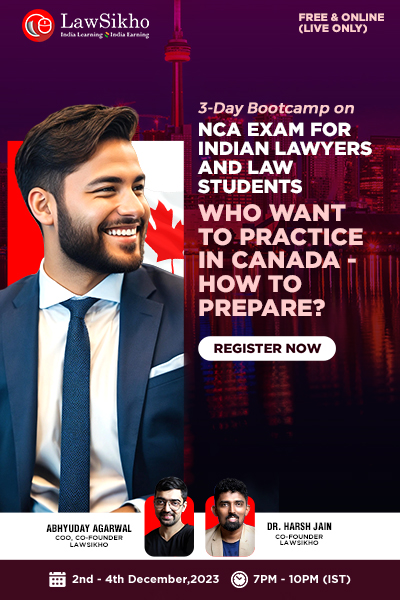 Every aspiring Criminal law candidate must do an internship with Public Prosecutors available in District Courts who conduct trials daily. Candidates will be able to see how examination of witnesses done in Trial, they will be able to see original police records like charge sheet, FSL Report, depositions of witnesses, Seizure memo, post mortem report. These practical learning can be possible only when candidates are associated. with Public Prosecutors .Candidates will be able to understand where lapses in investigation done by Police and difficulties of Judiciary.
Congratulations on passing the AOR exam in your first attempt, how was the experience for you writing that exam? What preparation or tips would you suggest to our readers?
Thank you . I was determined to Crack AoR exams because I had  conviction in my mind that AOR tagg set me apart from other leagues of advocates. Since i came from Bihar to Delhi. I was facing difficulty in getting cases. I could not become a Junior all the time. AoR tagg gives me recognition and a sense of independence. The mantra for my success is consistency.
I used to study daily for AOR exams. I had taken print out of questions papers of previous years questions papers  and answered all questions that have been frequently asked .  For leading cases, candidates should focus more on understanding the cases. For cracking exams I have some  most important tips:
(a) Answer all questions completely.
(b) Handwriting should be legible . For drafting paper don't make errors in mentioning Order and Rules of Supreme Court Rules/ provisions of laws.
(c) Answer to the point. If you are able to cite Judgments it will help you fetch good marks.
Do you believe that law students must be taught the ground reality of Court procedures along with the theoretical part?
Yes law students must be taught ground realities of court proceedings by Trial Court Advocates. Candidates will be able to understand why there is delay in delivering Justices and huge pendency of  cases. A student of today is a practitioner of tomorrow. If they are  aware of ground realities , it will help them in solving problems of the system or they will be able to make correct decisions pertaining to their career.How do different approaches of adjudicators help in critical thinking? Do you believe that it helps in understanding cross-cultural overlaps in legal systems?
How do different approaches of adjudicators help in critical thinking? Do you believe that it helps in understanding cross-cultural overlaps in legal systems?
Different adjudicators may have different approaches in dealing with the same case. It certainly helps in understanding cross cultural overlaps in the legal system. Reading orders and Judgments of adjudicators at different levels at ( Original side and appellate side) certainly develop critical thinking. 
Do you believe that being related to a family of lawyers helps in this profession? 
Being related to a family of lawyers certainly helps in kickstarting your career. But after certain years of career , it's  hard / smart work that will give you name and fame. It's my experience that when a law student becomes an advocate , nobody easily helps. "Exceptions exist" .
Every other advocate becomes your competitor. Therefore if somebody has advantage of a lawyer in the family , it will certainly help in many ways.
You are quite active on Linkedin and we are guessing that you know the algorithms as well, what's your mantra of posting content there?
I post knowledge based content on Linkedin. Sometimes the topics and issues are not preplanned. It randomly comes to my mind. While posting , I always think that viewers get some insights from my post. All my posts are natural and originate from honest thinking. Networking is important for Advocates.
And posting on Linkedin is one of the ways that people will recognize you when you cannot advertise.
Would you like to discuss how the startup era opens new opportunities in law for upcoming lawyers? 
Every new start up needs a legal consultant. There are compliances of regulatory authority, approval of authority, required to every start up.  There will always be opportunities for IPR practitioners, cyber law experts, corporate and commercial law practitioners.
Can one with no proper guidance pave his/her path and succeed in life? How would you like to inspire our readers to be determined and passionate?
There are many things in life which a person learnt from committing mistakes and also  after a certain time period. If somebody is getting proper guidance, he/ she may have to struggle less  compared to those who don't have proper guidance. But I won't say that if anyone has no guidance he/ she will not succeed. We learn many things from observing others. Good association is important .
See, your Job and career are your bread and butter. First stay honest to yourself then only you can be honest to others. Everyone should aspire that I have to learn something new every day.
I used to read the life stories  of Dr BR Ambedkar, Nani Palkiwala ,  Martin Luther King Jr, Mathematician Ramanujam, Nicole Tesla . They leave a great impression on mankind. This helps me to be motivated and passionate to do better in life.
---
Get in touch with Nishant Verma-