This interview has been published by Prabhjot Singh, Priyanka Karwa and The SuperLawyer Team
Paras, please tell us how it feels to achieve so much at such a young age marking your presence globally?
It gave a sense of great pride, as I won my first legal battle against a giant company misleading and selling fairness creams in India. It boosted my confidence to handle high stake and complex legal disputes single handedly. But now, it acts as a motivational force to work for public causes.
Generally, complex matters are so critical that advocates fear not even taking them, but you have ferociously fought and won too. What keeps you going with these matters?
I do not think that advocates have any fear of not taking complex matters. It is a personal choice of one whether to take such matters or not. For example, I have personally fought cases dealing with Right to Information (RTI) Act involving critical questions of law. This has both positively & negatively impacted public at large in getting information from authorities.
Being a responsible citizen and an advocate, I understand the importance of protecting right to information. This is what keeps me going with these matters.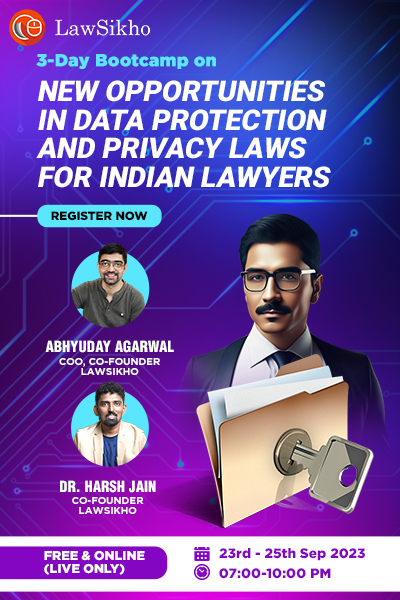 Our audience is keen to hear your landmark legal battle against ICAI, ICSI, ICWAI, CBSE and DU
As ICSI student, I requested ICSI to provide me copies of answer-sheets at cost of Rs. 2 per page as per RTI Act. But ICSI was adamant in charging Rs. 500/- per subject from all examinees. This was causing wrongful loss to examinees and wrongful gain to ICSI. Case was litigated at all levels and was ruled in my favor by the Supreme Court of India in ICSI Vs. Paras Jain, Civil Appeal No. 5665/2014.
Subsequently, the ruling has been followed in letter and spirit by professional and educational institutions ICAI, ICWAI, CBSE and DU which all were charging exorbitant fee from examinees.
In nutshell, this landmark judgment has been beneficial for student community in India
What obstacles have you faced in acing your career in litigation and shining with true colors, tell our audience the accurate road-map?
Though there have been many obstacles but certainly the crucial obstacles were to get the family support and to find the right seniors to mentor in the process of litigation. I wish to thank my parents and my wife who stood by my choice of pursuing career in litigation. I also wish to thank my seniors Mr. Rajiv Mohan, Mr. Jayant K. Mehta, Mr. Abhimanyu Kampani, Advocates, who have been the guiding force in my career.
For accurate road-map, I would say that law students must participate in moot court, debates, writing competitions and undergo different internships. This enables law students to analyze & to know their area of interests, and helps them in pursuing their career in a particular field.
We have read that you are the founder of Whistle for Public Interest-WHIP, our audience is excited to hear from your end, what's it all about?
Whistle for Public Interest-WHIP is a group of law students and young lawyers founded in 2015 when I was in law school. Group has been working consistently for transparency, legal reforms and environmental protection. Group has been successful in bringing use of A4 Size Paper in legal proceedings, use of Mic-System & setting up of Online RTI Portal in Supreme Court of India.
The group has also intervened and assisted the Supreme Court of India and High Courts on questions of law relating to right to information.
Group has also been providing internships to law students through "Intern from Home" Program. Under this program, law students interact with subject experts on issues of public interest and understand ground realities & its impact. Group efforts have also been recognized and appreciated by former Chief Justice Akil Kureshi, High Court of Rajasthan.
Truly speaking, there's been a lot of misconceptions regarding litigation in India right now, what piece of advice would you like to give to our young law students?
Law colleges and law students have a major misconception that only Corporate & Arbitration laws can assure law students lucrative career in law. But today every law has its own significance and its impact on clients and the society. In my opinion, law students should explore other areas of law as well and practice litigation according to their interest and passion.
Law students can easily do these things by attending conferences, seminars & court hearings. Ultimately, the purpose of life is to secure joy and the Comparison is the thief of joy.
---
Get in touch with Paras Jain-