This interview has been published by Prabhjot Singh, Priyanka Karwa and The SuperLawyer Team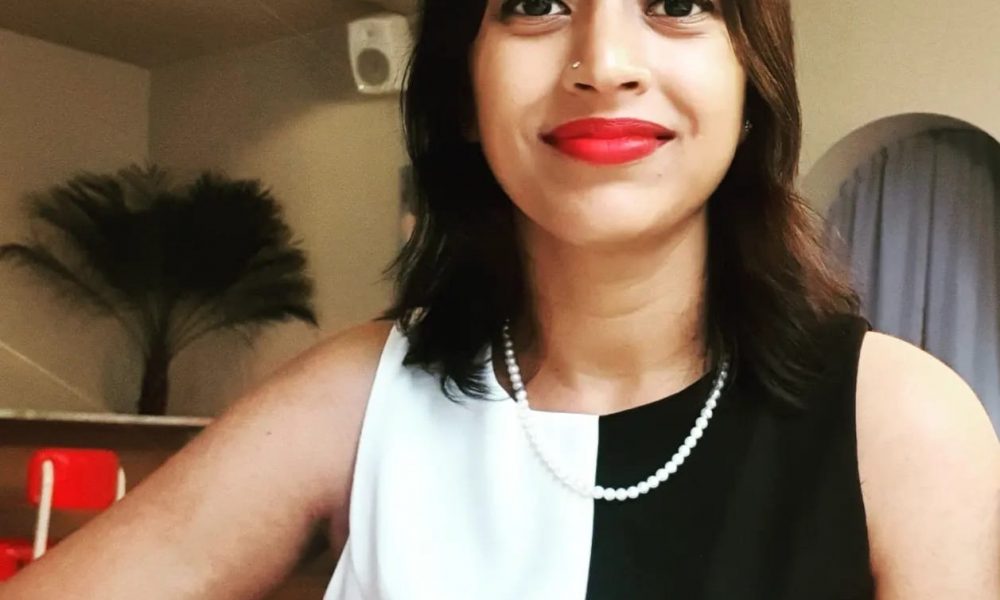 Is law something you were inclined to pursue, and why did you decide to pursue it?
While growing up, I aspired to become a couple of things, but law never crossed my mind. Pursuing law was never part of my plan. While pursuing Commerce in senior secondary I had Business Studies as a subject wherein for the first time I came across partnership law. I found it quite interesting. After that, I went on to pursue B. Com where I had Company Law, tax laws, partnership laws as some of subjects.
My interest in law increased but it was limited only to commercial aspects of law. After that I decided to pursue Bachelors in Law (LL.B).
What was your Law School journey like?
I pursued my LL.B from Campus Law centre, Faculty of law, (Law Fac) University of Delhi. It was a whole different world. There were students from all walks of life.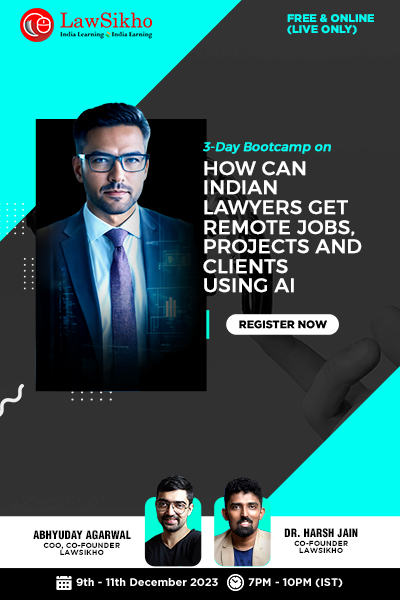 From struggling to attend morning classes to exploring nearby food joints, from having most crucial legal discussions over tea to attending fests across DU, my college life at law faculty is very integral to what I am today.
After my LL.B I pursued my LL.M from the Indian Law Institute. The culture at ILI was completely different from Law Fac. Multiple assignments, presentations, Wednesday seminars and daily class work kept me on my toes. It required a lot of hard work and smart work.
I can proudly say that ILI has prepared to be calm in most stressful situations. I remember one of our professors would send a 100-150 pages article at 5:00 in the evening and we had to read it, analyse, and make comments for the early his morning classes.
Little did I know how important a life skill he was teaching us. Today, when I have stressful work situations, I stay calm, and I have the confidence that I can do it within the limited time frame.
I pursued my second master's degree in International Business Law (IBL) from University of Helsinki (UH). The college culture was nothing like my previous educational institutions. However, when I got admission, it was the COVID period, and all my classes were held online. I had a 9-month-old when I started my LL.M at UH.
It was a challenging phase, not getting enough sleep at night, waking up preparing meals and attending early morning classes. There were times when
I would switch of Zoom camera during the lectures, feed my daughter during the class holding her head from one hand and making class notes from another. But the study culture in at DU and ILI had prepared me well enough to cover maximum syllabus in a short span, filter through huge study material and find important points and trained me well in writing answers. I participated in multiple events organised by the University and the Student Wing of Lawyer's Union.
Kindly brief us about your initial struggles in the beginning of your professional career.
My career struggles are two folds, the first one was in India and the second in Finland. I am the first lawyer in my family. My parents were unsure of the choice of my career but have always been supportive even when they had practical doubts.
The struggles for the pioneers of legal profession in a family are quite real, especially when you are a woman. However, I was fortunate that there were online platforms where job advertisements for junior positions were posted. I got the opportunity work with and learn from Supreme Court Lawyer Adv(DR.) A.K Gautam. Once you gain a bit of experience, learn your craft then the legal fraternity is open, and you can explore your professional options.
When I moved to Finland, my Indian experience and education was not of much use while looking for a job. I could not even get a trainee position. It was a difficult and that made me take the decision of pursuing my second LL.M.
While pursuing LL.M I realized that knowing the language was quintessential to legal roles. I saw Data Privacy as an area where I believed and assumed that most work would be done in English as Data flow is transnational. I developed an interest in the area as well.
I found a trainee position after being rejected by almost 20 places. Good things take time; I found a trainee position in one of the biggest MNC in Finland and that experience helped my professional journey. However, it's not that easy, I still feel the need to learn Finnish language as without it I am restricted in my career growth.
If a contract is in local language, my merits are of limited use there. I also understood that as an immigrant I need to work way more than a local. Since I had charted my way into privacy, I decided to be part of International Association of Privacy Professionals (IAPP) and applied to be part of IAPP Helsinki Knowledge Net Chapter.
I am a Young Privacy Professional (YPP) with the Helsinki Chapter. There is a lot more to be done and miles before I go to sleep.
Tell us about your current role and how do you plan your day?
I am a Privacy Specialist working with Tietoevry Finland. My job involves ensuring privacy and GDPR compliance withing the workstream I work. It involves reviewing commercial contracts, analysing the need for Data Processing Agreements, making impact assessments, and negotiating with clients in matter related to privacy. In short, I deal with the aftermath of Schrems 2 judgement.
I am very structured in my approach. I like to have a clear idea of things I am supposed to do, and I prioritize my cases depending on deadlines, the billing from client etc. I have developed a system to do my work and I like documenting things for future review. My calendars are well maintained and are up to date. I reserve around 15 hours weekly for working alone, around 12 hours go into meetings and rest is for contingencies and writing mails. However, there is no rigid rule, and each day looks different depending upon the need of the hour.
I like to maintain a balanced approach in my work life and personal life. My work hours begin around 7:30 in the morning and I like to end my day by 15-15:30 in the afternoon. I start early so that I can have the whole of evening to spend with my daughter. I reserve 1 hour after dinner to read about new legislations or cases coming in the privacy arena or anything that interests me.
What's your take on privacy regulations in India? We have seen many industries violating the rules during covid specifically in India, what improvements do you suggest?
In India, Right to Privacy is an integral part of Right to Life and personal liberty under Art. 21 of the Constitution. It includes rights to erasure, right to be forgotten etc.
However, a law strictly dealing with protection of personal data, ensuring proper compliance by companies processing personal data, and tackling the issues in modern digital world. is much needed. The Personal Data Bill 2019 has been withdrawn and as many as 80 changes were suggested in the Bill. Protecting personal data should be the prioritized specially when Data is the new Oil.
The Bill has many lacunas, there were criticism from many well versed in the area. My suggestion would be to have a Bill that focuses on protecting Individual's personal data with a balanced approach towards the controllers and processors.
Do you think AI and Legal Tech can pose some challenges as well with a bunch of benefits in the legal industry? If yes, please share the same with our audience.
Legal tech and AI are in their growing field, there is much that is unknown. There are developments in AI every day. Witnessing formation of a new law can be challenging and full of opportunities. There has been a surge in demand for tech lawyers, legal professionals specialized in privacy laws and cyber security. I believe professionally growth in AI and Legal tech offers an opportunity of employment and growth.
Were there any specific roadmap or strategies that led you to success in law, or it was all unplanned right from the beginning.
During my LL.M in IBL I opted for Information Law as a subject and that is when I decided to take more optional courses in the area of privacy. I also figured that in the privacy sphere most work will be done in English and not Finnish. And after I was sure about my career path, I planned my growth parameters, being part of IAPP was one of them.
I felt that being an immigrant with no or little professional network, networking is what was needed, IAPP events provided an opportunity to network with other privacy professionals and their bulletin kept me aware of latest developments.
I stepped out of comfort zone and reached out to alums of IBL course asked for their advice on how and where to apply, attended multiple mentorship programs, CV and cover letter writing sessions held by top consulting firms, lawyers working as in house legal counsel, privacy counsels and privacy specialists.
I had to start from scratch all over again and this time it was more difficult as I was not in my country, I did not speak or understand the language spoken in the country I am residing.
According to your experience, what specific observations one must make while reviewing the commercial agreements and contracts that too according to the GDPR compliance?
The first thing you must see are the signing parties, if both are in EU, then check if the client has entities outside EU/EEA, what are the sub processors being used by the client to process your organisation's personal data, what kind of data is being processed, why is the data being processed, what is the category of data subjects, is sensitive data being processed, are global cloud service providers involved, where are the data centres, what are the additional security measures listed.
Once you have answer to these questions, see if there is transfer outside EU/EEA, then an SCC would be required except for adequate countries. Once it has been reviewed legally, ensure to collaborate with your privacy manger to check the privacy measures taken by the client.
Lastly, as a woman in law, what would your advice be for the upcoming female legal professionals?
There is nothing women cannot do; they might be restricted because of their circumstances but they surely can achieve anything the set their eyes on.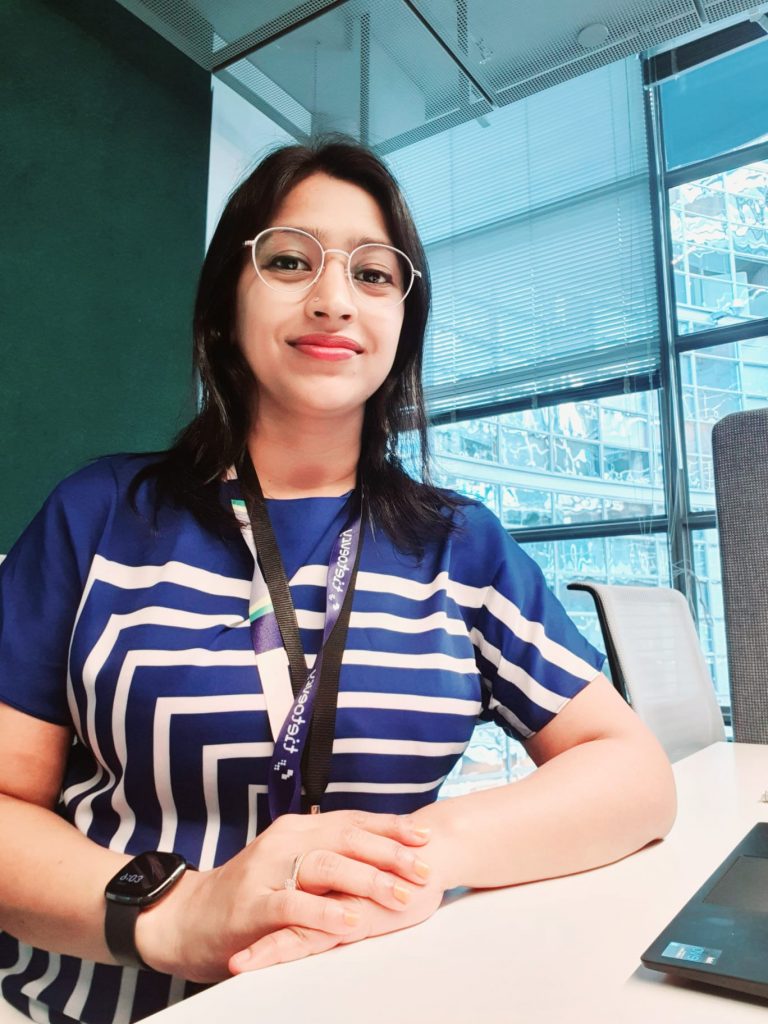 Hard work pays off and from one woman to another, if I can do it, so can you!
Ask for help and advice when needed and empowered women around you will guide and empower you!
---
Get in touch with Prerna Bhushan-