This interview has been published by Prabhjot Singh, Priyanka Karwa and The SuperLawyer Team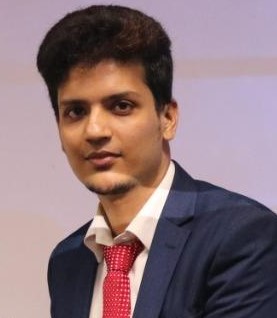 You have a background in science and were also an All India topper in Physics. How did you decide to choose law as a career? Was it a conscious decision?
I hail from the town of IITians, where a kid of 5th standard trying to decode a complex trigonometry equation is very common, but somebody by choice opting for "law" is still not so popular (it wasn't at least 16 years back! Things have changed now). Modern physics has always thrilled me, and the atmosphere of the town was the perfect mix for this combo. Having said that, unfortunately I could not imagine my entire life trying to code-decode things or trying to unfold the laws of nature. Rather, I would do something closer or direct to the human side of this (literally).
Corporate law became an came as an option when the first time my dad bought me the prospectus of NLS Bangalore and told me about the concept of this "Harvward of the East". It just clicked with me instantly, and I achieved the career I was destined to. got the career I was destined to.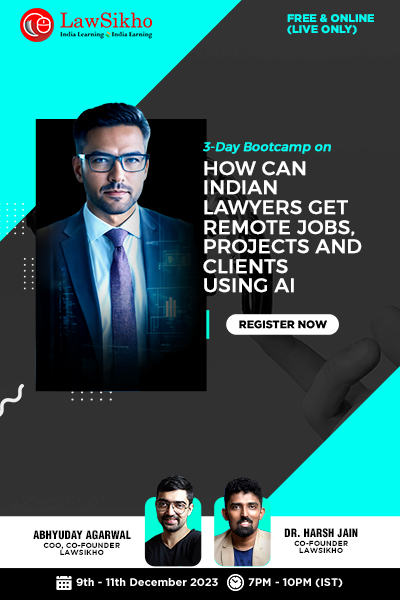 You started your career as a Business Lawyer and have solid experience in the same. Can you explain to our readers what working in this area of practice entails? What are some of the choices you would suggest that young professionals should be making to excel at Business law?
To my mind, corporate law has always been one of the most popular choices for any law graduate. Whether it'sits M&A, PE-VC, business taxation or caps market, the offerings in this sector areis endless. Starting from a closely handled VC fund raise for a start up to a multi-billion dollar cross border acquisition, the scale and exposure is limitless here. The charm of closing a big-ticket deal is unmatchable, at the same time it demands a huge level of commitment and time from the practitioners.
Law school and internships provide quite a few opportunities to understand this flavour and to be prepared to an extent before you make a debut in this field. Choosing your honors and optional courses wisely (even if it is not a high scorer subject) and paying utmost attention to the final internships could be helpful for the aspirants.
You have worked with some of the country's leading corporate lawyers, from AZB, Amarchand, JSA, and the like. Tell us about your journey – the good, the bad, and the ugly.
Every organization has its own charm and pros. I have been fortunate enough to work with some of the leading names in of the industry and receive the kind of mentorship I got from them. The best part of working with these leading names is the kind of exposure and confidence it inculcates in you right from the very beginning. helps in developing since your budding stage.
As far as work experience is considered, it depends upon the person you are working with. It really does not matter whether you are working with a top tier or mid-tier firm. For me, Vaish Associates, AZB and JSA all were all equally good and amazing in terms of level of exposure, mentorship and independence, at the given level of experience.
You have now shifted from a pure M&A, PE/VC transactional background to working as an in-house counsel handling various real estate office assets. How exciting and risky was this transition? 
It was a tough switch. Coming from a hardcore transactional background, I had my share of concerns and questions before making this switch. Whereas I was confident about switching to an in-house role and experiencing e the field from the other side, I was not certain about the industry I would like to confine. E-Commerce, Pharmaceutical and Real Estate were my being the top options for sure because of their huge dependency on legal function.
It was, however, my stint with JSA when I got the opportunity to work with some of the leading RE giants and realized the kind of work and options they have. Working on the Prestige portfolio acquisition by Blackstone, was the turning point of my career and it made the choice very easy.
After specifying more than a year on this side of the table, I can certainly say that the exposure, diversity and challenges of working in a Real Estate sector and Fund business, is unimaginable. I was actually scared of to getting trapped in a monotonous in-house work culture, but the fact is actually quite opposite of this. Every day is a new challenge here and at times I miss the flat days of work curve in a law firm!
Could you take us through a typical day in your life? Is it possible to carve out time for your other interests or hobbies given your hectic schedule as an in-house counsel?
For me work-life balance is really very important and something I strongly stand for. As a corporate lawyer, we know our jobs and the stakes involved. When required none of us would shy away from giving all nighters or working on 20 deals at a time. But that should not be your routine. You need to have a balanced life and a healthy routine. I agree that there is no substitute for hard work, There is no substitute for hard work, I agree, but there is no substitute for you as well in your family. Giving time to your family, socializing when possible and taking out (whatever left) time for your personal hobbies is very important.
For me, yes, I still work for 12-15 hours minimum per day. But, whenever possible I try to spend time with family, spare some time to paint and get back to my canvas. , and  I am dying to wait for the normal world to return so that I could travel again! I don't want to compromise on any of these things.
You have written more than 40 articles and paper presentations in various reputed journals. How has writing contributed to your career? How important do you feel excelling at research and writing is for Law students? Any advice to them on publications?
Writing articles is a great way to learn and showcase your skills, provided it is on the relevant topics. Law is all about interpretation and drafting, and a good article certainly reflects these two skills of the author. To me, it is a passion- Writing on topics of grey interpretations, gaps in law and new exciting announcements by the authorities. Unfortunately, I do not have much time now. But whenever possible, it's worth sparing some time for this.
You are always looking for new opportunities and don't mind taking the plunge. What skills do you think you have that helped you to pull this off? How are you able to learn new skills this fast?
Stability is crucial, at the same time taking risks at times is equally important. As I said, I consider myself fortunate enough to learn from the great legal minds of the industry and with that kind of solid base, I never felt it difficult or even uneasy to pick up a new practice area, sector or a kind of organization. Moreover, it's about continuous learning and reading, which as corporate lawyers I do not think we can skip at any moment or atin any stage of our career.
Finally, a word of advice for law students and graduates who want to have a successful career in corporate law.
My two cents on this..
(i) Internships are really very important. Take them seriously.
(ii) In the senior versus organization doubt, always choose the senior. No place is good or bad, it's just the people you work with whowhich shapes the work culture of a place and ultimately your quality of life;
(iii) There is no substitute to hard work and long hours for a corporate lawyer. Try and invest these long hours rather than just spending those.
(iv) Initial 4-5 years' experience is critical. Gain it. With a solid base, there is no limit in the corporate law world.
(v)              Once you gain that position, do not shy away from taking risks or settle for anything unworthy!
---
Get in touch with Priyesh Sharma-