Alternative Careers
In conversation with Rohit Jain- An Advocate, a former Legal Journalist, and a qualified Company Secretary, who is currently working as an Account Director at Adfactors PR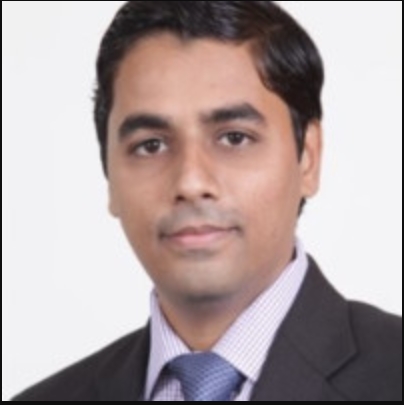 This interview has been published by Sonali Parashar, Ojuswi Sahay and the SuperLawyer Team
---
Could you please share with us your inclination towards law and tell us why you decided to pursue this discipline?
First of all, thank you for this interview opportunity. Before starting on what made me pursue this discipline a little bit about myself.
I come from the small town of Dhule, Maharashtra where I completed my education till the eighth grade. Post that, I shifted to my current home town of Nashik where I completed my junior college (11th and 12th). I chose to pursue Bachelors of Computer Applications as computers were a rage those days. Post that I completed my MBA with Finance specialisation which helped me in getting my first job.
It will be slightly wrong if I say that law was always my first choice. Since my school days, I have had a multi-disciplinary approach towards studies and consuming knowledge in general. Until the 10th grade, I was deeply interested in mathematics and science. During graduation, it shifted towards finance and technology.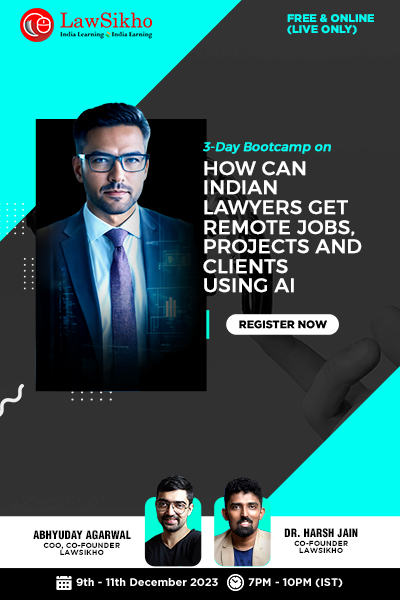 My interest in law evolved over a period of time. One of the first encounters with something purely legal that I can clearly remember was the starting copyright notice of this fantastic NES game – Captain America and The Avengers that I used to play during the early 2000s. The game starts with a copyright notice "Captain America, the Avengers and distinctive likenesses thereof"...During my bachelor's, I enjoyed the coding as well as reading EULAs and software legal disclaimers that are embedded in these software.
My interest in law became even stronger once I cleared the Company Secretary examination. This coupled with my drafting skills, unquenchable appetite for reading and ability to understand complex things helped my transition into the legal sector.
You hold a degree in MBA in Finance and you also went on to pursue CS. What motivated you to pursue a career in the corporate sector?
At the start, I was more inclined towards getting a government job or joining the civil services. Unlike the freshers of today, I knew of no other choice other than a corporate or a government job. Startups (as a choice as they are today) were non-existent then and NGOs were not the talk of the town.
My efforts in applying for government jobs bore fruit more than once. But I got rejected in the final rounds which dissuaded me from moving further. Once I got my first job with Axis Bank and then Deloitte USI, it was never looking back. I believe that if a person is good at the work that he/she does, the sector can never be a constraint. I have seen people transitioning from corporate to academia and then public services also.
Multiple factors work together in shaping your choice at any point in time.
You began your career working as a Legal Analyst for Deloitte US India Offices. Can you please tell us about your experience there?
I was part of the Office of General Counsel in Deloitte USI, which is the Indian subsidiary of the US-based Deloitte Consulting LLP. Our team handled the core legal functions pertaining to the Deloitte USI entities.
To put it in a nutshell, my work involved drafting, vetting and negotiating contracts, legal research, handling corporate secretarial compliances and providing counsel on legal matters. This would range from traditional areas such as employment laws to emerging areas like data privacy and taxation.
Having worked there for nearly 5 years, I can say that Deloitte USI has one of the best environments that one can work in. The learning and development opportunities were immense – we had access to some of the top-notch legal training databases that may otherwise be reserved only for seniors in other companies.
I was lucky enough to have a wonderful and supportive team which was equally exuberant in the interests that I had.
You also worked at Bloomberg Quint as a Legal Correspondent reporting and writing on corporate, taxation, insolvency, securities and, indirect tax laws. What was working with a news portal like and how did it shape your career?
My stint as a journalist helped me in enhancing my writing skills, although I do not agree with some of the writing conventions that journalists follow in general. Anyways, the stint as a journalist helped me in being more expressive of what I felt insofar as law and policy are concerned. I became more active on social media, especially LinkedIn. As a journalist, you can write in a more expressive manner. Inhibitions go away.
I was lucky enough to shift to journalism at a time when the Insolvency and Bankruptcy Code was slowly gaining momentum. Because of this, I got the opportunity to visit the High Court, SAT and the NCLT and listen to the arguments on an almost daily basis. Being from a legal background, I could relate to the arguments and developments even more. This also provided me with an opportunity to know a few practising lawyers who have now become good friends.
Being a part of the Strategic Communications group at Adfactors PR, India's largest public relations company, how important do you believe communication and people skills are in one's career, and how did law help you in developing these skills?
Communication and people skills are an absolute must in one's career.
From a public relations perspective, communication determines the state of relation between an inanimate object – a company – and its external stakeholders, who are animate. A plethora of case studies has shown that a crisis situation could have been totally avoided or handled in a much better and smoother manner if the communication was properly done. Good communication skills equally matter for an employee as she/he climbs up the career ladder.
People skills also hold equal importance. We are living in changing times. The world is moving towards a flatter organisational structure, breaking unnecessary hierarchies and stereotypes that hitherto existed. People skills are thus very imperative for all, especially managers. It can be as simple as making a person feel welcome on her/his first day of work or being accommodative towards your colleagues. The way a person treats and behaves with others stays in the mind forever. So, people skills are equally important.
You hold a PG Diploma in Cyber and media laws. What interested you the most in this and how should one go about making a career in these fields?
Cyber law as a term has become a slightly out of date term now. Today, it is rather known as tech law, data privacy law etc. One must note that a 3 year or 5 years LLB program is a mix of different laws but nothing offers you specialisation. For instance, Patent and Copyright laws are so vast, yet they are mixed together in just one module (Intellectual Property) in a law school. The focused approach towards cyber law and media law interested me the most.
The legal field of today demands specialisation. If you see the new practices being set up in law firms, one may notice areas such as technology, data privacy, blockchain and crypto etc. To gain a foothold in such areas, one needs a mix of solid work experience and academic knowledge. It is at this juncture that PG Diplomas help you.
We must remember though. Merely doing a Diploma as an additional course will not land you the dream job.
Many legal professionals aim at pursuing CS. What are the aspects that one should keep in mind according to you, to prepare themselves in this regard?
The Company Secretary course requires intense study. Lawyers who are working in law firms may find it difficult to devote adequate time to study because of their long working hours. Those who work in corporate law will find it easy as the syllabus will match their working area. They may face a challenge with the finance and accountancy modules though.
When I attempted the CS professional module, I remember quoting real-world, recent and relevant details in my answer sheet. For instance, I would have written about the IL&FS crisis w.r.t corporate governance if I was attempting my answers now. While the relevance depends on the invigilator, there is a good chance that you will get commensurate marks.
In my opinion, lawyers who wish to become compliance officers must pursue the CS course. In general, the LLB syllabus of a 5-year course from a good law school is more than enough.
Finally, a word of advice for professionals leaping into communications and related fields?
Public relation is an exciting field. Not many know about this industry because it is mostly based out of the top 3-4 metro cities. It is much more than just advertising. The lines are blurring though.
As a start, professionals intending to switch over to comms/ PR must develop a bandwidth to track what is happening in the world of media, what journalists are writing about, what are the topics being talked about etc. Like any other field, PR also involves specialisation. So a person from an engineering background who is good in communication skills can add much value to a client requiring advisory on ESG, mobility or allied areas. Comms and PR is an exciting domain where a long term play can be really rewarding.
---
Get in touch with Rohit Jain –