This interview has been published by Prabhjot Singh, Priyanka Karwa and The SuperLawyer Team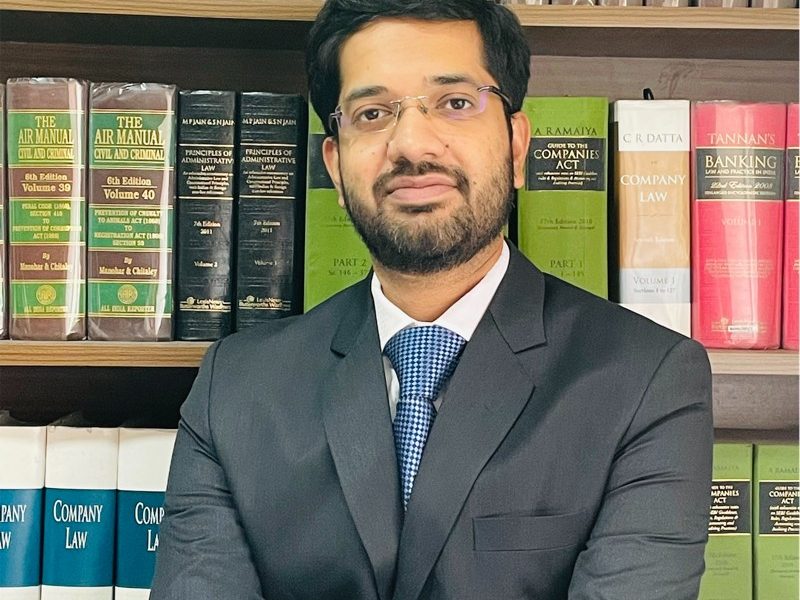 Tell us what inclined you to pursue law as a profession?
Well there is no inspiring story here unfortunately. I did choose science as my study stream for my plus two boards, but that was because my parents initially wanted me to become a doctor. Law happened pretty accidentally actually! It was more like law chose me. My uncle, who is a lawyer at the Calcutta High Court, told me at that time of the emergence of the national law schools across the country and the bright, young graduates these institutions were producing and suggested I should try taking the exams for these law schools.
I only took the exam for WBNUJS, Kolkata (ours was the last batch who took individual law school exams instead of the CLAT) after preparing for about a month. The results came out about two weeks before the boards and I was very happy to find that I had gotten through. I decided that this was what I was going to pursue and make a career out of. And that is how it happened.  
Do you have any mentors so far that helped you so far in this journey, and how far do you consider the role of mentors crucial in the industry?
Yes of course. You cannot grow as a professional in the legal industry (or for that matter any industry) without the help of your mentors. A good mentor will teach you so much especially as a litigating lawyer – the art of a good draft, how much to say and what not to say in Court, how to strategize a matter etc. Whatever little I am today I am because of some excellent mentors I have had in the industry.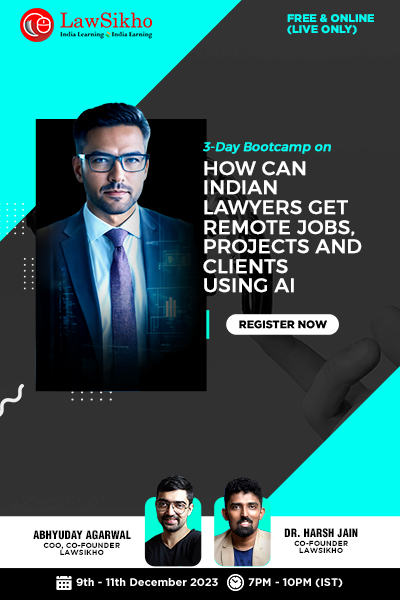 Why does Corporate law attract so much attention? What makes it so unique?
Well it would be easy to say that it attracts the attention of young graduates because of the money on offer, but that would be a shallow perspective. If you do not like and enjoy what you do on a daily basis, you will not stick around or grow, no matter the money on offer. This is why you see attrition rates are so high in the bigger law firms. However, if you like what you do, then the sky is the limit. Speaking personally, as a Disputes lawyer, I love the challenges of my job day in and day out.
I have to keep our clients happy and they must feel comfortable to repose their trust in their high stakes, valuable matters in me. I have to advise them correctly, guide them down the right path, put every ounce of research and knowledge into these matters so that their chances of success are enhanced and they know that they are in safe hands – it is a challenge I am up for every day of the week.
How do you manage your time schedule on a daily basis and what drives you to be consistent?
I would not lie, law firm life can be pretty demanding – whether you are an A-1 level associate or a partner, every day brings its own challenges which consume most of your time. I have varied interests apart from law – I love reading fiction, watching sports especially football, spending time with my family and my dog. While most of my time is taken up by my work, I ensure that at the end of the day (no matter how late it is) I am taking an hour or two out to do these things I love – read a bit, maybe watch a film or a game of football, take the dog out for a walk, maybe go for a run or a long drive sometimes. It rejuvenates me and helps me face the next day with the same enthusiasm again.
What differences have you noticed in international arbitration and national arbitration, I mean what's more challenging amongst both?
Both bring their own challenges to be honest. In an international arbitration, you are bound by the procedure of the institution under whose aegis the arbitration is happening – SIAC, ICC, LCIA etc. and the procedure is much more streamlined as opposed to domestic ad hoc arbitrations.
Also, in international arbitration's you often have to work in close collaboration with foreign lawyers or law firms, and therefore seamless execution of the work can be a challenge as well as a learning experience at the same time. On the other hand, in domestic arbitration, especially ad hoc ones, arbitrators adopt their own procedures and therefore the same may be different from one arbitration to another, and you are constantly adapting as a lawyer to make the best case for your client.
However, arbitration in India has been developing at a fast rate, and amendments to the statute in 2015 and 2019 have ensured shortening of timelines and streamlining of overall procedure, and I believe the future of arbitration in India is very bright.
Do you believe that AI will lead to data breach and violation of privacy, if yes, how can it be mitigated?
I am not a data privacy lawyer and therefore I am ill-equipped to answer this question. My opinions on AI and data breach are based on what I have read in popular media, and I do not want to adopt a conspiratorial tone for your readers without in-depth familiarity with the issue myself.
Few tips for our readers that helped you as well in this journey?
First of all, you must decide what you want to do. Law firms are not be all and end all for a law graduate – there are a lot of career choices you can adopt – you can be a corporate lawyer, a litigating lawyer, an independent practitioner, an academic or venture into public policy.
Do not follow the herd- look into your heart and see what you really want. As I said before, if you are not finding what you are doing everyday exciting or challenging, there is no point doing it. Also, no matter which path you choose, there is only one mantra of success for all of them – read.
You have to read constantly as a lawyer, you have to keep updating yourself. Law evolves constantly, you can never be a good lawyer if you are not evolving with the law as well. That would be my two pennies for your readers.
---
Get in touch with Somdutta Bhattacharyya-