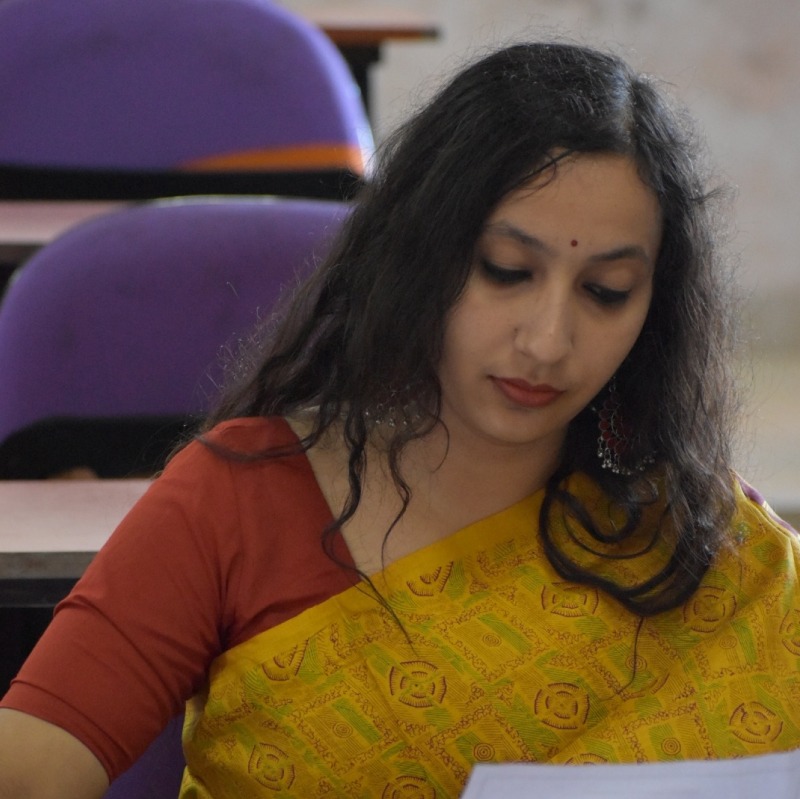 This interview has been published by Sonali Parashar. The Interview was taken by The SuperLawyer Team.
---
What prompted you to choose Law? Did you always want to take Law as a career?
Law was not my first career choice. While in school, I maintained a persistent good grade and was expected to prepare for engineering entrance examinations while pursuing my 10+2. I had never really been only into academics from the early start and was therefore also pursuing vocal music, kathak and karate competitively during the time. A major reason why I started looking for options other than engineering has been NCC though. I had been in the Army wing of NCC in my VIII and IX std. when I participated in the Republic Day Parade in Delhi; after which, I participated in the Senior Wing of Air Wing in my XI and XII std. and received a 'C' certificate and was also chosen as the Main Flier for the MP&CG contingent in Vayu Sena Camp. All of this led me to consider Flying as an alternate career option. My parents were not particularly keen on this and as a result, this was deferred till my graduation. I had started exploring other options though. Some of my friends who were preparing for CLAT suggested that my aptitude is better suited for law and so I prepared for the CLAT entrance intensively for a month and got through NLIU, Bhopal.
While pursuing LLM, you appeared for the JAG exam for the Navy and cleared all the stages. What special effort does the JAG exam require? How did you manage to make out time for both? Would you like to suggest a few tips for its preparation?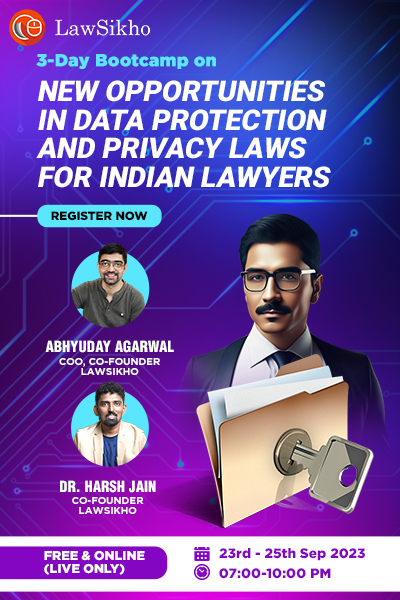 The entrance examination for JAG was during the first month of the LL.M. course and GNLU was accommodating enough to give me academic leave for the 11 days that I stayed at the SSB centre. Since it was the start of the course, I did not have to juggle two things simultaneously.
I was recommended for JAG and cleared the medical tests in my first attempt. I liked the experience of the 5 day SSB exam process because, in my opinion, it is one of the few entrance tests that does not promote rote learning and tests the aptitude of the candidates. Some people prepare for it through coaching centres etc. but I don't think it is necessary. It is adequate to have a thorough knowledge of the various tests and activities that are conducted in the 5 days. The preparation for written tests can be done through any basic book of preparation for SSB (I read Arihant) and the aspirant must have a minimum level of physical fitness to go through the physical tasks of the examination. Having a basic knowledge of the composition and working of the Defence forces is usually very helpful, and having certificates in NCC and sports competitions is an added advantage. Over-preparedness does not help as the tests are structured in a manner to test the aptitude of the aspirants.
Do you think TA-ship is important in the LLM programme? How was your TA-ship experience? What was that one learning experience in your TA-ship that you'd credit to have shaped your career and your current role?
Yes, I think TA-ship is extremely important in the LL.M. programme, especially for students who want to take up academics as a career. I did my TA-ship under Dr Jagadeesh Chandra, for Law of Evidence classes in GNLU and had a wonderful experience learning about various teaching pedagogies in theory and then seeing him use them in his lectures later. It was his style of interacting with students in an open, relaxed atmosphere and actively engaging in discussions with them, that made me understand the importance of having a mentor and not just a subject-teacher in the life of a student. I have tried adapting a similar role when I am assigned a class to teach or a group of students to interact with, in any other official capacity.
PhD is all about extensively researching in the chosen field and gaining an insight into the subject. What new things and skills did you develop while pursuing your PhD? How strenuous was clearing the PhD entrance exam of NLIU?
I slightly differ on the view that a PhD is all about researching and gaining insight into a particular topic. Of course, extensive research has to be done even before a topic can be finalized and by the time a thesis is submitted, you have considerable insight into the topic of your research. But there are a lot of other skills learnt. During the course work, we learn a lot about quantitative methods of research which is not covered adequately even during masters. We learn about various statistical, citation and referencing and content-correcter tools. Since every draft is revised and corrected several times before it is finalized, it results in not just better research skills but also far better legal writing and articulation skills than we started with. Most importantly, you learn to be patient with yourself and the people around you since everything cannot be controlled directly, and you learn to work with long-term goals. For a lot of us who had already started teaching for some time before starting our PhD, the coursework period especially presents an excellent opportunity to refresh what is it like being a student and knowing their expectations, learning obstacles and preferences, from a first person's perspective.
The exam is honestly not very difficult if you are in touch with the basics of law. When I gave the entrance exam for NLIU in 2018, there were 3 subjective papers for Research Methodology, Constitutional Law and Jurisprudence. Since I was also preparing for UGC-NET at the time, it was not very difficult to prepare for. This was followed by a small interview session where the panel asks questions to know the proposed area of research and how the applicant plans to go about it.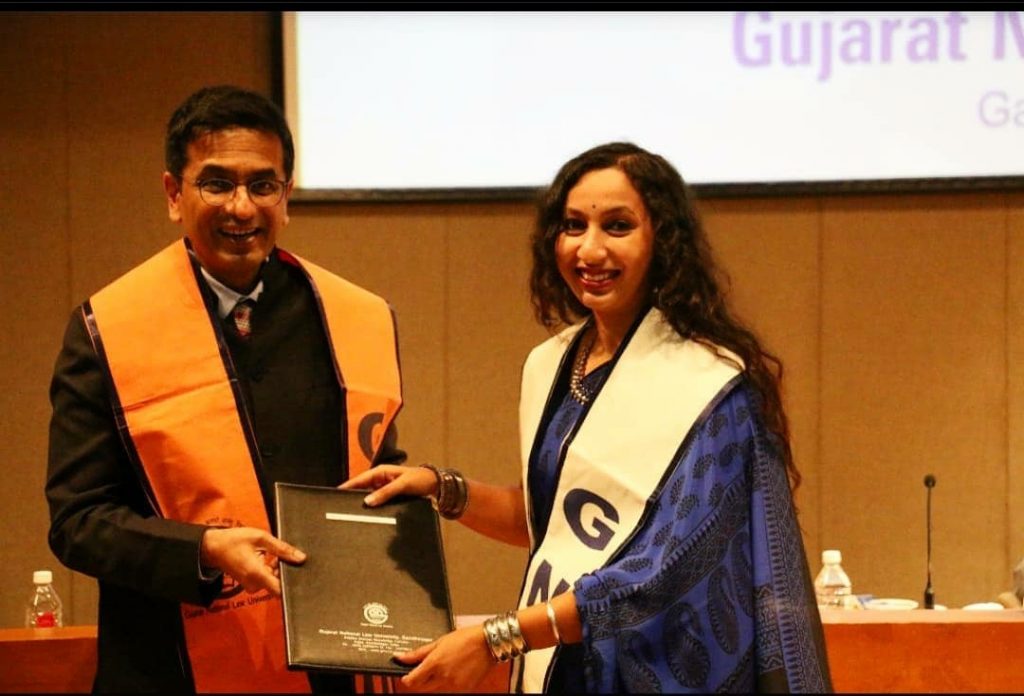 You have observed students very closely and from different perspectives by the virtue of being in different roles. How would you describe the modern era student's mindset? What improvements do they need in their day-to-day activities to help them succeed?
I think students today are extremely smart and informed, they know a lot more than we did in our graduation days. However, I also think the competition of getting successful, more and faster, than their peers is making a huge dent in their emotional well being. To study law and build a career in the middle of a pandemic, only adds substantially to this pressure. I have worked with Jagran Lakecity University, NLIU Bhopal, DNLU Jabalpur and now at RNTU in 4 years and I have found one thing which is common in all the students irrespective of all the other differences, that they are under a lot of pressure and most of them are not coping well with it. I cannot emphasize enough how important mental and emotional well being is, to succeed not just in life generally, but also in one's profession specifically; everyone should make this an utmost priority if they want any kind of success in life.
I don't think that the students require a lot of tips about succeeding academically, except that they should be open to all kinds of experiences that the course offers. They should take up extra courses, write research papers, moot, participate in MUNs, present papers, become part of various committees and clubs, and intern in different places till their third year at least. This will help them discover what they like and what they want to do after graduation. The efforts of the next 2-2.5 years can be streamlined accordingly.
You also started working as one of the founding members of CAN Foundation's blog 'Vedanam' and later, as an Executive committee member of the Foundation itself. Can you tell us a bit about your role at CAN? What all responsibilities did you have?
My role as an Executive Committee member is primarily to focus on the execution of the 2 flagship scholarship programs of CAN- 'Eklavya' and 'Dhananjay'. I work with the student committee of CAN from the inception of the project. We set the minimum eligibility criteria to apply, invite applications from meritorious students, go through hundreds of applications and sort them meticulously while also verifying their documentation. Thereafter, we have multiple rounds of meetings with the scrutiny committee and selection committee to finalize the names of the scholarship awardees. The whole process takes a lot of time and organization and cannot be done without the hard work and consistent efforts of the student committee members of the Foundation and the able guidance of Mr Siddharth R. Gupta,(CEO, CAN Foundation). Going through various applications of students who are extremely meritorious even while facing all kinds of financial hardships, since the last 2 years, has further encouraged me to realize my privilege and set long-term goals through which I can contribute back to the community in any form.
Can you tell us a bit about your current work and role? What do you plan to achieve next in your career trajectory?
I am currently in the final stages of completing my PhD thesis, and will probably be submitting it this year. However, I kept thinking I wanted an opportunity to do something different and most importantly, I wanted to be back in a classroom. So, I have recently joined as an Assistant Professor of Law in RNTU, Bhopal. My job profile includes teaching UG and PG classes, working on administrative rebuilding and cohesion and working with the local community as the Legal Aid Cell in charge through various projects of the University.
My sole aim for my career this year is the successful submission of my PhD thesis. I have been wanting to be an 'Author' of a book for some time, but the plan keeps being postponed due to some reasons. So after my PhD, I plan to write a book sometime soon. Working at DNLU made me realize I like taking up administrative responsibilities as much as I like teaching since I was also the Warden, the Faculty in-charge of the Legal Aid Cell and some other committees as well; so I would like to take up roles where I can work more in administrative capacity along with working on my classroom teaching skills.
What would be your parting message to our young readers?
My message to the readers, especially students, is to not be too hard on yourself. Read as much as you can, and not just about law, watch good movies, participate in competitions, create a lot of good memories with your friends and take utmost advantage of the facilities and opportunities offered by the University. The time, resources and opportunities that are offered during the 5 years of law school will not come again and they should be experienced accordingly. Everyone succeeds at their own pace, and as redundant as it sounds, every person should only compete with themselves. Someone might get a PPO in 4th year while you may still be giving interviews post-graduation, but that is okay. Someone might select the field they want to work in the first go, while you may have switched 2 fields already and are still not sure about what you want to do, and that is okay. Keep learning, keep exploring, keep working and take adequate breaks to breathe between all of this. Things will start falling in place one after the other.
---
Get in touch with Srishti Chaturvedi: