Founder
In Conversation with Vikrant Parashurami- A Hotel Management grad who went on to pursue Law, and now heads his own Law Firm, P Legal – Parashurami Legal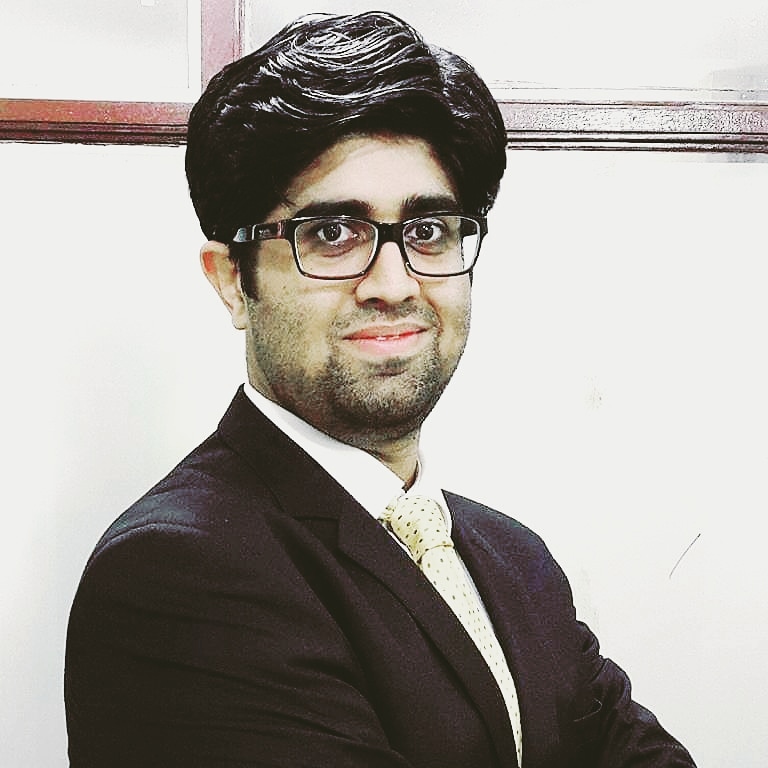 This interview has been published by Ojuswi Sahay, Sonali Parashar and the SuperLawyer Team
---
What prompted you to pursue a career in Law after graduating in Science from the Institute of Hotel Management, Catering Technology and Applied Nutrition, Mumbai?
I wanted to study further after Hotel Management and my preferred course was Law. Also, having both parents in the Legal field further prompted and pushed me to take law as my preferred choice of stream. Having Hotel Management as a previous qualification, the plan was and still is to take up work involving the two core fields of my education i.e. the legal issue relating to the Hotel and Hospitality Industry.
Was there any specific reason to pursue a Diploma in Modern Applied Psychology after completing Diplomas in Corporate Law, Intellectual Property Law, Cyber Law and a Post Graduate Degree in Alternative Dispute Resolution?
Certainly, there was a specific thought process and reason for pursuing and studying Modern Applied Psychology. The Diploma in Modern Applied Psychology involved the science of human behaviour and how to apply it to everyday life and that is an essential and inseparable part of the Legal field, especially the Litigation part of it. A study of this aspect would certainly help in practice (litigation) hence the course was taken up and completed.
Do you enjoy training young minds? Do you believe one can always teach and learn at the same time? Would you like to share any skills or habits that you inculcated after having years of experience in teaching?
I absolutely love interacting with young minds and students and I started teaching right after my graduation in Hotel Management. My first class of students comprised of students from my graduate college i.e. IHM Mumbai. I am a staunch believer that one tends to learn continuously while one teaches and interacts with students.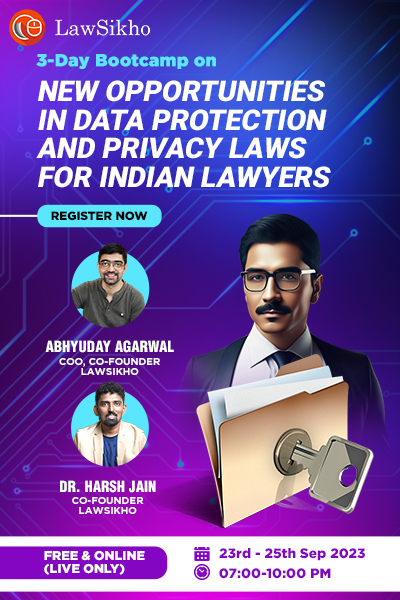 I have taught students of the 3 and 5 years law courses and the students in 3 years course are generally from a very broad age group and interacting with such a broad age group always gives you different perspectives about law and life in general. Teaching law students has definitely taught me to be more patient, be more open to different perspectives and be open to the idea that you might not always know everything and that there is always something to learn from everyone.
How can a young lawyer step into international practice? Do you think working with foreign firms propels career growth?
Personally, I got an opportunity to work with an attorney practising with a U K based law firm because one of my professors thought I would be a good fit for the work and that professor was in fact supposed to undertake that work, but due to some prior commitments on the part of that professor, I got an opportunity to work with that Attorney and learn.
So from my personal experience, I would say that you just have to do your best whenever you get opportunities and make sure you interact with as many people as you can during and after your law graduation or for that matter any course that you take up. Working with a foreign firm certainly gives you great exposure and that certainly helps in getting you prepared for better opportunities that come your way in your career.
You happen to be empanelled with various Insurance Companies, online platforms, and also BMC. Can you tell us a bit about your role and which role do you enjoy the most and why?
I am empanelled with various companies including Insurance Companies as their panel advocate. I am empanelled as a dispute resolution professional with online platforms and I am empanelled as a counsel with the Municipal Corporation of Greater Mumbai commonly known as BMC.
As a panel advocate for insurance companies, I am required to protect their interests before Courts and Tribunals. As a Dispute Resolution Professional, I am required to be an Arbitrator, Mediator or conciliator in disputes that the parties submit to these online platforms for resolution. As a counsel for MCGM or BMC, I have the responsibility of representing the MCGM/BMC before various courts as a Counsel and arguing cases on behalf of the MCGM/BMC.
Very frankly I enjoy all the roles and the responsibility that comes with each as all different roles involve dealing with issues under different laws and I prefer working on a variety of laws and issues. As a member of the legal fraternity and as an advocate I believe it is our duty to give back to the society as much as we can and by taking up different roles and by dealing with issues under a wide range of laws I feel I am getting better equipped to do my part to the best of my capabilities.
Would you like to share your experience as a member of the Managing Committee of the Advocates Association of Western India (AAWI)? What are the eligibility criteria for this role?
As a member of the Managing Committee of the Advocates Association of Western India, I have been able to interact with advocates practising at the Bombay High Court, especially on the Appellate Side and have been able to be a part of the committee that is supposed to be the voice for the advocates and take up their issues with the Bar Council of Maharashtra and Goa and with the High Court Association. This has also helped me in understanding another aspect of being a part of the legal fraternity that requires dealing with issues faced by the legal fraternity and resolving them.
You also happen to be heading your legal firm by the name of P LEGAL – PARASHURAMI LEGAL since October 2019. Can you tell us a bit about your law firm? And, what is the life of a Founder of a reputed law firm and a renowned lawyer like?
I have been practising since 2012 and have started my law firm by the name P LEGAL – PARASHURAMI LEGAL in 2019. The motto of the firm is to provide Practical, Practicable and Pragmatic legal solutions (If you take a closer look at the logo of the firm, the P in the logo has 3 lines which indicates 3 P's which in turn stand for Practical, Practicable and Pragmatic in addition to representing my surname).
As a firm, we take up a variety of work which includes consulting as well as litigation and we represent a variety of clientele in their legal issues and disputes. As a Law firm, it is our endeavour to expand our scope of work and take up varied work in a variety of streams in Litigation as well as non-litigation, while providing legal solutions to our clients.
As a firm, we also try to provide law college students opportunities to get practical experience while interning with us.
Coming to the aspect of being the founder of a reputed law firm and renowned lawyer, I would only say that there is a long way to go and there is a lot more work that remains to be done as the Legal field is dynamic in nature, there is always scope to do more and learn more and get better every time.
Also, being associated with an organisation that is recognised for doing good work and being a professional who is getting recognition for good and genuine work, only adds to the responsibility and makes me strive harder to do better work. While striving to do better you only realise that there is a lot that can be done in the field in general and for society and this entire process is most certainly a humbling experience.
At last, would you like to give any parting advice to the young lawyers out there as to how can they practice litigation considering the current era of digitalisation?
The advice I would like to give to all the young lawyers, from my personal experience, is that as lawyers we should never shy away from any sort of work that comes our way and that as lawyers we should push our limits and expand our horizons.
As I have earlier mentioned, the legal field is dynamic in nature and as such, every advocate gets hands-on experience in dealing with the ever-changing environment in litigation and therefore is well equipped with dealing with new things. Digitisation, I feel, is one such change which every advocate should and can adopt and adapt to and moving forward, that is going to be the way all work would be undertaken.
For lawyers who have recently started their practice or would be starting their practice soon, they are better placed according to me as they get an opportunity to digitise all their records right from the very beginning and that would certainly work to their advantage.
To wrap it up, I would like to wish all the young lawyers and budding advocates and mention the two lines or sayings that have always helped me and that would certainly help many budding lawyers in practice:
Work hard in silence, let your success make the noise & Never say never.
---
Get in touch with Vikrant Parashurami –