This interview has been published by Priyanka Karwa and The SuperLawyer Team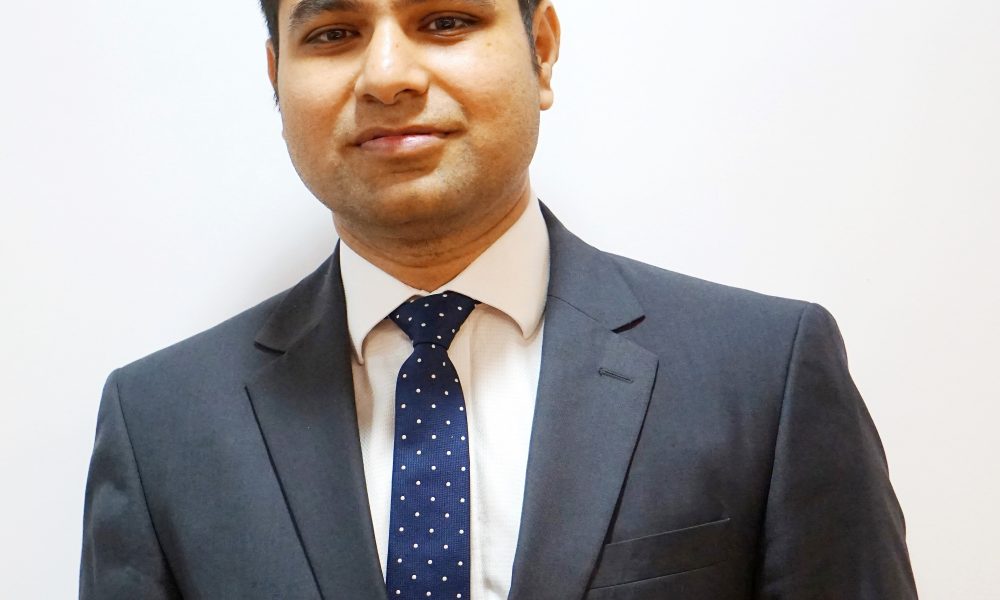 Sir, to start this interview, please tell our audience about how did you come into the legal profession?
In my final year of graduation in Commerce, I developed a keen interest in the legal field. My fascination with law began as I studied Company law, Tax and Banking Regulations during my graduation. During my time at Law School, I found myself particularly drawn to criminal law, tax and intellectual property law.
After completing my studies, I began my career as a Criminal lawyer, focussing mainly on bail matters and appearing primarily before Patiala House Court and Delhi High Court. However, after two years in Criminal law, I was presented with an opportunity to work in the field of Intellectual Property Law, which also included Information Technology, Advertising, IP transactions, and Cross-border IP issues. This new direction allowed me to broaden my knowledge and skills in the legal profession, and I found it to be a fulfilling and challenging experience primarily due to my likeness for Intellectual Property.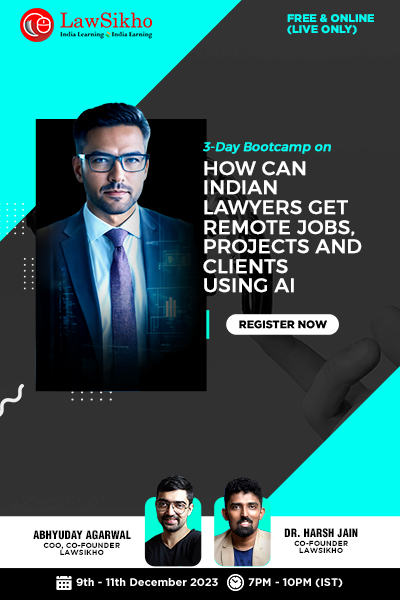 Can you tell us about your experience in representing clients before different IP offices and courts in India? What are some of the most challenging changes you've witnessed?
Throughout my career, I have advised and represented clients on a wide range of intellectual property (IP) protection and enforcement issues. Over the past 14 years, I have observed significant changes in the way IP offices and courts operate. Today, clients are more actively involved, and businesses are increasingly aware of the importance of intangible assets. As a result, lawyers are expected to possess a deep understanding of how a particular business operates and what kind of support they require from outside Counsel. It is essential to stay up-to-date with the latest Case laws, especially in the field of Intellectual Property (IP), where disputes are rapidly evolving, and the interpretation of Law is becoming complex.
To resolve disputes, new avenues are being explored, and the increased use of technology has been particularly helpful in improving the IP Ecosystem. As a result, IP owners now have greater trust in India's IP protection and enforcement mechanisms.
Lawyers are generally less receptive to technology, and I too struggled in accepting new technology during the early years of my practice. However, given the rapidly changing technological landscape, it has become increasingly important for lawyers to be well-versed in the latest technologies to provide the best possible services to clients. As a result, lawyers are now expected to be more technologically sound than before. At LexOrbis, we promote the use of technology among our lawyers/patent agents and paralegals to streamline their workload.
You've worked with clients across a variety of industries, including pharmaceuticals, food and beverages, fashion, and automobiles. Are there any industry-specific challenges you face when it comes to protecting and enforcing IP rights?
Each industry presents unique challenges when it comes to protecting and enforcing Intellectual Property (IP) rights. In the past, we had more clients from traditional businesses, but in recent years, we have seen an increase in clients from the more sophisticated technical and innovative sectors. Every day, new businesses emerge that require guidance from IP lawyers, and this is one of the most exciting aspects of the job – learning about innovative and unique products and services.
Collaborating with various industries can expand your knowledge and perspective. For example my experience working with clients in the pharmaceutical industry has highlighted the importance of innovation and public health issues in regulated industries. Similarly, my work with clients in the food and beverage industry has taught me about the significance of branding and consumer trends. Through my involvement in the fashion industry, I have come to recognize the industry's rapid pace and the constant demand for innovation. Similarly, my time working in the automobile industry has emphasized the significance of sustainability and technology.
Overall, my work with clients across diverse industries has equipped me with a well-rounded perspective and adaptable problem-solving skills that can be applied to a wide range of business challenges. I believe that as lawyers, our first approach should be to understand our clients' businesses and the disputes at hand, and then draw upon our experience to resolve them. It is essential to have a deep understanding of each industry's specific needs to provide effective legal solutions that are in sync with the business requirements.
In addition to your legal work, you're also involved in IP rights awareness campaigns with government organizations. Why is it important to increase awareness about IP rights, and what are some of the most common misconceptions you've encountered?
Increasing awareness about IP rights is crucial because it helps individuals and businesses understand the value of their Intellectual Property and how to protect it and in case of violation, what all actions can be taken. Many people have misconceptions about IP law, such as believing that everything can be freely used and shared on the internet or that copying someone else's work is acceptable as long as it's not for commercial purposes. These misconceptions are so rampant and therefore it's crucial to educate the public about IP law.
You've authored several articles on IP law and regularly speak on IP issues at various forums. Can you tell us about a recent development or trend in IP law that you find particularly interesting or impactful?
Intellectual Property matters are constantly evolving, as businesses continue to develop and encounter fresh issues that require attention. An intriguing trend that has emerged recently is the increased demand for Intellectual Property protection in emerging markets such as the Metaverse, NFT, and Artificial Intelligence markets. The companies are confronting challenges in safeguarding and enforcing their intellectual property rights in these new sectors, and I believe that legal professionals specializing in Intellectual Property must broaden their focus in order to effectively protect their clients' interests.
Coming towards the end of this conversation, please give tell our audience about the most valuable lesson of your life.
The most significant lesson that I've learned is to remain curious and to never stop learning like a child in the school. As a legal professional, it's crucial to stay abreast with the latest developments in Law and Business since they are ever changing. I believe that ongoing expansion of my knowledge and skill set enables me to provide superior legal guidance to my clients and keeps me excited and involved in my job. It's critical to keep up with recent Court decisions and intellectual Property Office practices. Additionally, I prioritize my interests outside of work as well, such as playing Cricket and riding motorcycle over the weekends.
Get in touch with Omesh Puri-