Interviews
INTERACTING WITH TEAM STRATAGE ON BUILDING A LAW FIRM DURING THE PANDEMIC, WORK FROM HOME CULTURE AND CHANGING THE CONVENTIONAL WAY OF WORKING. ASSOCIATE PARTNER SOUMYA SHANKER AND SENIOR ASSOCIATE MEHAK GUPTA SHARE THEIR JOURNEY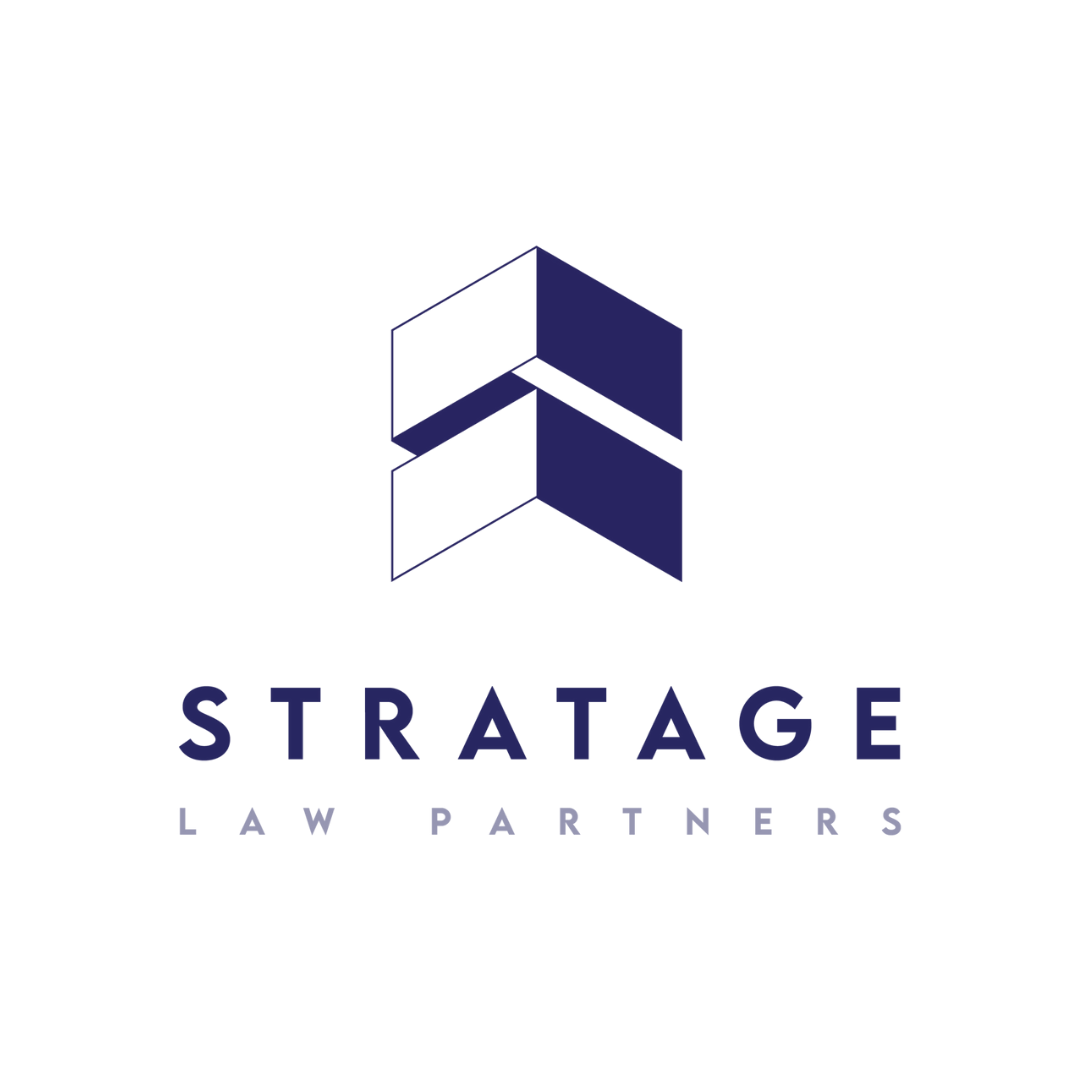 This interview has been published by Maaz Akhtar Hashmi and The SuperLawyer Team. The Interview was taken by Priyanka Cholera.
---
Stratage is a portmanteau of the words Strategy and Vantage. How do the words run in parallel to the aims of the firm?
Darshan Upadhyay, Managing Partner – The Firm is established with a vision to be the best in areas of our practice. It is also a platform for the lawyers who have an entrepreneurial mindset and are exploring a place that offers them an all-round and inclusive growth. If you are advising a client as a lawyer or wish to make your career in a law firm, the virtues, strengths, ethics, commercial mindset and focus are some of the key elements to make it a successful journey. We wanted to choose the name that summarises all those elements and also stand as a daily reminder for what we all stand for and aspire as a long-term vision of the Firm.
What is your vision for professionals of your firm?
Bhavin Gada, Founding Partner – We invest a lot of time and energy to train the professionals who are a part of our firm. While we have ensured that our professionals have been provided with the relevant IT infrastructure, we encourage them to be updated on the current affairs, including new laws and amendments to laws. We have been and will be working to inculcate a 'solution-oriented approach' in our professionals. Our vision for the professionals of our firm is that they should be '360° lawyers'.
How has the journey been as Stratage has completed one year of the firm's establishment?
Shyam Pandya, Founding Partner – Establishing a firm is a thrilling experience – initially, there are many aspects to tie in to ensure that the systems and process are in place to envision the core value – as time passes, the key focus then changes to make sure that the team's efforts are in the same direction as the firm's vision and core values. Each of these efforts has nuances that may positively or negatively impact the values and vision. Our interactions with our team are, therefore, more deep and productive. All of this continues to make our journey exciting and infused with enthusiasm.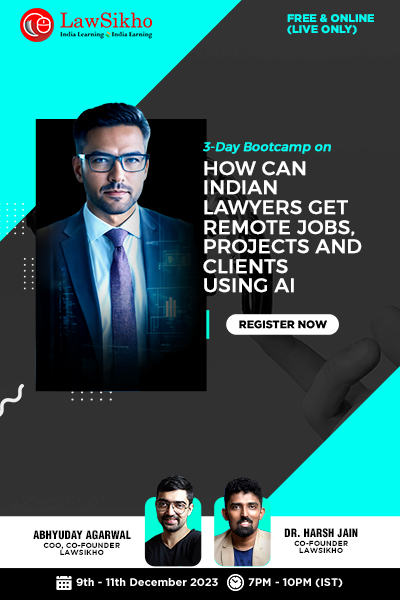 With regards to the present economic circumstances, was it challenging to work from home and training the talent pool? How did you navigate past such impediments?
Soumya Shanker – One major problem that we faced was how do we induct new people? The people we started the firm with already had a pretty strong professional as well as a personal relationship. Training in our team happens at a very personal level where you just sit across or next to the person training you, such as drafting certain sentences and formatting a document. We have detailed sessions on drafting and even formatting for our team members, which everyone attends across levels. These programs have been very well received. We make sure that the personal training experience is not lost because of 'work from home'.
Mehak Gupta – Work from home has its boon and bane. It was a new trend in the world last year and has had its share of glory, and I feel it's now time for 'it' to retire. Having joined the firm as a founder member in a 'work from home' environment reminds you that an office's brick and mortar concept is for convenience and a choice but is not essential for transactional mandates. I have experienced that during this pandemic, lawyers have been casted with additional responsibilities to ensure that transactions are concluded in the absence of the conventional comfort of face-to-face meetings and contentious matters are handled to avoid any adverse orders for reasons that are irrelevant to the merits of the matter. On the bright side, as the meetings are virtual, several team members of all the advisors on a matter which sometimes is around 35-40 people, including the junior-most members can attend the calls on the matter, which they would probably have not been able to in a physical meeting set up.
How did you decide to join Stratage Law Partners? Is there recreational freedom and thought leadership one experiences after working in a recently founded firm and being a part of building it brick by brick? Is it liberating and more gratifying when compared to your past experiences of working with an established organization?
Soumya Shanker – The action of setting up a firm is a risky enterprise. I have been in several firms and seen massive teams fall apart in a very short period. I'll give you an example: I was working with a reputed law firm from 8-10 years ago, and I witnessed a huge corporate team of over thirty to forty people shrinking to a team of eight in a few months. I was very cognizant of the risk involved in setting up such an enterprise, especially in the middle of a pandemic. An entrepreneurial venture comes with its set of risks and rewards, which I am conscious about. I think it was due to a very strong faith in all the partners and in the team, with whom I have been working for more than five years. I was confident that we would be able to convert any adversity into an opportunity. I am confident that we will be able to take up any challenge and deal with it, so it is set up at two levels, the partners would be able to get in the work, and the team would be able to execute it. So for me, I can say it was not a leap of faith, but it was more "Wow, this is going to be exciting!". This is the fifth firm that I am working with, and I have only worked with large firms so far; and with the trust reposed in me by the partners, I am sure we would have an exciting story to tell very soon. I would say I was more excited to be a founder member of the firm than apprehensive.
Mehak Gupta – It was a no-brainer for me to take the opportunity to join Stratage. I have learnt to love the 'law' while working under the mentorship of my seniors, with whom I have been with since the beginning of my career and continue to work with at Stratage. In fact, I have learnt to hone my skills, to read and interpret the law much better with the team. When I was in law school, securing a job with a leading law firm and a good salary seemed like an essential thing in life. Still, gradually when I started working and practising the law, understanding the nuances involved in it, that's when I got passionate about law. I realised that there is more to the practice of law than just money and the title. Since I began working after law school, this team has given me the opportunity to work on various matters that have developed me as a lawyer who can understand transactional matters and litigation matters.
As the people under whom I trained were moving, the decision to join Stratage under the leadership of my mentors was easy and equally thrilling.
Coming to the question about freedom and how much of it we got because we were part of a newly set up firm. As the next step for my self-growth, I did foresee that I would get more responsibility, not only as a lawyer but in other portfolios, and as such, I was looking forward to the additional responsibility. Moreover, being part of an organisation from its inception invigorated a sense of accountability, passion, and enthusiasm to do more.
Being one of the young founding members of the team at Stratage Law Partners, it is known to us apart from legal work you also look over the training and internship programme at the firm, do you see yourself as the next generation of the firm with all the new ideas to keep up with changing times?
Mehak Gupta – I was always involved in taking efforts to ensure that Stratage is well-represented regardless of the medium. With respect to the updates that go on LinkedIn, we as a team ensure that we are up to date and keep ourselves abreast about the same. The objective of this is to ensure we can assist our clients holistically and cover all the spheres of law.
The responsibility of recruiting interns was handed over to me very recently after I got promoted to Senior Associate at Stratage. To start with, I started speaking with colleges and their Recruitment Committees. We do a lot of programs for the benefit of the interns and the other resources in the firm. Soumya and I take formatting sessions because that is very important for every lawyer.
Soumya Shanker – Adding to what Mehak said, I think 'people' are our goodwill ambassadors. The ones we hire full time and the ones that come for internships, their experience speaks volumes. So, in my opinion, hiring is another area that we are trying to ensure that anyone who comes to us is given a very solid ground in fundamentals and, more importantly, is treated nicely so that they do not have a negative experience at any point in time. I personally believe that 'culture' is the most important element of a successful organisation, and a successful organisation results in successful and happy members of the organisation.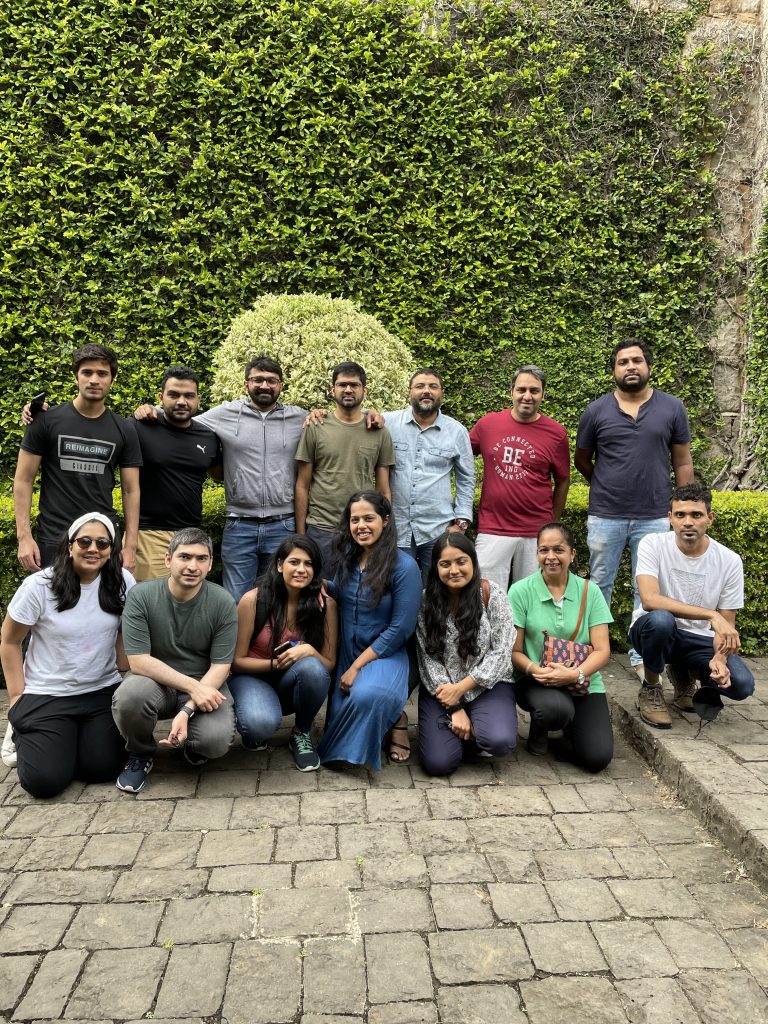 What do you look for in an individual before you decide to hire them as an intern or add them to your team as a recruiter?
Soumya Shanker – I believe communication skills are the most important in this regard. Since the way you present yourself is a big part of our profession, it becomes very crucial. The second trait I look for is their ability to take criticism. Noting and understanding criticism and working on your problems is imperative. Our team members are very professional about taking criticism. Since law schools don't teach you vocational skills required to work in a law firm, you're bound to make mistakes. I remember knowing nothing about how a law firm works when I first joined. Therefore learning quickly, having a proper attitude and good presentation and communication skills become key to distinguishing yourself from the crowd.
Mehak Gupta – A good first impression lasts, and for me, a resume is essentially the reflection of the candidate on a professional as well as a personal front. As such, we narrow down the applicants, firstly on the basis of the resume and then on the basis of the interview. However, sometimes there are pleasant and unpleasant surprises during the interviews of candidates.
Also, I would like to add that we identify a prospective candidate basis the hunger and fire to learn. We also look for pro-active young professionals who are willing to 'walk that extra mile'. I believe that as a senior, it is my responsibility to ensure that the young professional gets the best possible learning experience according to his/her ability.
Could you elaborate on your journey from law school to choosing corporate law as a path? How has your relationship with your mentors affected it?
Soumya Shanker – I come from a small town, and after appearing for my boards, I was asked to prepare for conventional competitive exams like IIT-JEE. However, I found it brutally boring, and I knew I was not fit for the field. That's when I started looking at other options, but since both my parents are engineers and law as a profession had a reputation of being a 'backup option'.
Back when I was preparing for law school, we didn't have CLAT, but I gained interest while preparing for the entrance test. I also joined online forums where people interested in law would come together to talk, discuss their views on different matters, etc.
As for corporate law, after pursuing some litigation internships in Delhi, I struggled with it, which is why I decided to shift. The managing partner at my organization was kind enough to take me to negotiation in my first month as well. I was just awestruck when I saw him leading the negotiation in the room; the theatrical way in which he commanded everyone's attention and how he acted inside the room just stayed with me. I'd also add that having advised clients on transactions, now I am comfortable advising clients on strategizing litigations and managing pre-litigation situations.
So, the mentors in your profession play a major role in your career.
Mehak Gupta – I always knew that I would be in a creative and intellectually stimulating profession. I'm a first-generation lawyer. I decided to pursue law at a very young age, and at that time, I had decided that if I'd study law, it would have to be from one of the best universities in India, which I eventually did. However, I do believe that there are other factors apart from education that are important in shaping you as a lawyer. During my law school years, I was a very active student, constantly engaging in moot court competitions and cultural activities while keeping my academic performance above average. I was interested in the transactional and advisory practice. Hence, I always interned with corporate law firms. Working on weekends or putting in long hours was not an issue for me, but I have come to realize the need for a work-life balance.
Having seniors and mentors who encourage you to become a '360°' lawyer has been a blessing for me, and I am working to achieve the same every day. A few years into the profession, I realized that the most sought-after lawyer is the one who can advise a client on transactional as well as contentious litigation matters, and I decided that pursuing an articleship under a Solicitor and, hopefully, becoming a Solicitor would enable my objective further.
When students from batches in the coming years graduate or join law firms as associates, they're expected to create their niche, know their interests, or have done everything to select a path ahead. What are your thoughts about this thinking process?
Soumya Shanker – I think it helps if you have had the opportunity to work in different fields as an intern. However, I would like to point out that adaptability and self-awareness are very important because you might be thrown into anything. So when I was interviewed, it was decided by the interviewing partner that I'd be the right fit for the corporate team, which essentially decided my career path. To avoid making mistakes early in your career, you must be self-aware, so just in case you realise that you're not enjoying the work assigned to you or if you think you're not the right fit, you can make a decision to switch and reinvent yourself. Timing is another prospect you need to keep in mind, especially in the present circumstances. If you decide to switch gears and try a different field of law in the middle of the pandemic, it might be difficult for you to find new teams or clients to work with. So communicating with your immediate senior regarding the kind of work you expect to be doing is crucial for your personal growth and developing lasting relations.
Mehak Gupta – From the point of view of an intern, it is important to have interned with various teams in a law firm as well as with counsels practising at various jurisdictions to gather a preliminary understanding of different working elements, styles and requirements. Having said so, as an intern, one may not have gotten the opportunities to work, learn and understand different streams of law, and as such, may not have the sufficient knowledge to make an informed decision. From the point of view of a fresher associate, it is essential to work on a rotational basis in different practice areas during the initial years of their career to be able to judge and gravitate towards the field that piques their interest. However, having worked with my mentors, I realised that it is crucial to be receptive to any work given by them and adapt to the requirements of the team and the firm. Deciding on a career path is an evolving process and requires time, guidance of your mentors, and consideration qua your interest, priorities in life, skill and agility.
What is something that you will take forward from the work experience that the pandemic has given you, such that even now if offline work resumes you will carry this activity there too?
Soumya Shanker – One important thing is not to keep everything professional. During the pandemic, I realized that it is very important to know about your colleagues well outside of work as well. The is one lesson that I would take forward from this experience is being patient with people. On long calls and sitting for long hours with someone on a document with bad connectivity, you tend to channel your emotions negatively. So retaining peace and expressing your support by making them realize that you care enough for their development by correcting them rather than criticizing them. That calmness and control over emotions are very important.
Mehak Gupta – I feel that there should be a constant progression in your personal and professional life, and the growth should never end, despite the circumstances, including a pandemic. However, with the changing tides, I realized that it is necessary to channel your energies into building a new normal in order to become efficient. For me, the key takeaway was 'being considerate', which I would embrace for life. Another challenge that I had to overcome was to communicate with clarity with your team to meet the expectations of the clients, considering the work from home set-up, which I would prefer to carry forward every during an offline set-up.
How do you envision Stratage growing?
Soumya Shanker – Since its inception, we've maintained the plan to keep it a small to mid-sized firm instead of something like a 100 person organization. This small size has helped us maintain control over the training process and also in building healthy professional relations among everyone. We can have conversations with people regularly, even outside the office, just to keep ourselves updated about everyone's well-being. We want everyone to take away from Stratage, whether they stay or choose to leave, a happy experience and learn something valuable from us. You can't expect people to be loyal to your organization, they may leave due to several reasons, but it's the impression they have of you when they leave which is important.
Mehak Gupta – To add to what Soumya said, we want to strive towards being an organization that is sought after specifically for its strategic advice, valued service and assistance in contentious issues. Having worked with the leaders of the firm since a few years, I am sure that the happiness index of the retainers and the staff associated with the firm would always be prioritized.
---
Get in touch with: