Iqbal Khan graduated in law From London School of Economics and Political Science in 2006. Prior to that he had attended DePaul University, where he pursued his Bachelor's Degree in Computer Science. Following his graduation in law, he went on to pursue his JD from Columbia School of Law as a GradeHarlan Fiske Stone Scholar. He is currently Partner at Shardul Amarchand Mangaldas, where he is member of the Private Equity and Mergers & Acquisitions Practice Group. He advises some of the largest sovereign wealth funds, global private equity funds and strategic corporates, and specializes in private equity investments, mergers and acquisitions (both domestic and cross-border), joint ventures, advisory on foreign investment laws and corporate and commercial laws. His experience also includes advising on franchising and restructuring laws.
In this interview we talk to him about:
Transitioning from science to law
Working for international and Indian firms
Striking a work-life balance
How would you like to introduce yourself to our readers?
I can best describe myself as an M&A / PE deal junkie with a passion for cricket, food and Bollywood films. I am currently an equity partner at Shardul Amarchand Mangaldas. My work primarily focuses on M&A and PE investments.
What motivated you to switch from science to law?
(Iqbal transitioned to law after completing his B.Sc. in Computer Science from DePaul University.)
At DePaul, which then had one of the best computer sciences programmes in the U.S., I completed my four year degree in less than three years and then started consulting for Cambridge Technology Partners and Microsoft, respectively. While on a flight to a client's office, I found a book, Barbarians at the Gate – The Fall of RJR Nabisco in my seat cover. This book changed my life. Barbarians at the Gate details the story of the leveraged buy-out of RJR Nabisco (a must read for every aspiring M&A / PE lawyer).  This book was a turning point in my career and inspired me to change direction, and pursue a career in law with a focus on mergers and acquisitions and private equity investments.
In fact for all their many differences, law and computer science are surprisingly similar disciplines. They both train you to make decisions and to articulate a framework for managing exceptions. My background in computer sciences had given me solid analytical skills and these were indispensable in my study of the law. Hence, my biggest challenge, as we lawyers like to say, was not substantive, but procedural.
Pursuing a law degree also meant placing on hold other opportunities for career development.  So I declined several promising roles with start-ups and consulting firms; and in retrospect I am happy with the decisions I made. Law school also meant a significant financial commitment and at the time this was challenging though I was fortunate to have a great deal of moral support in pursuing the degree in spite of the fact that it seemed more attractive to continue working at the time.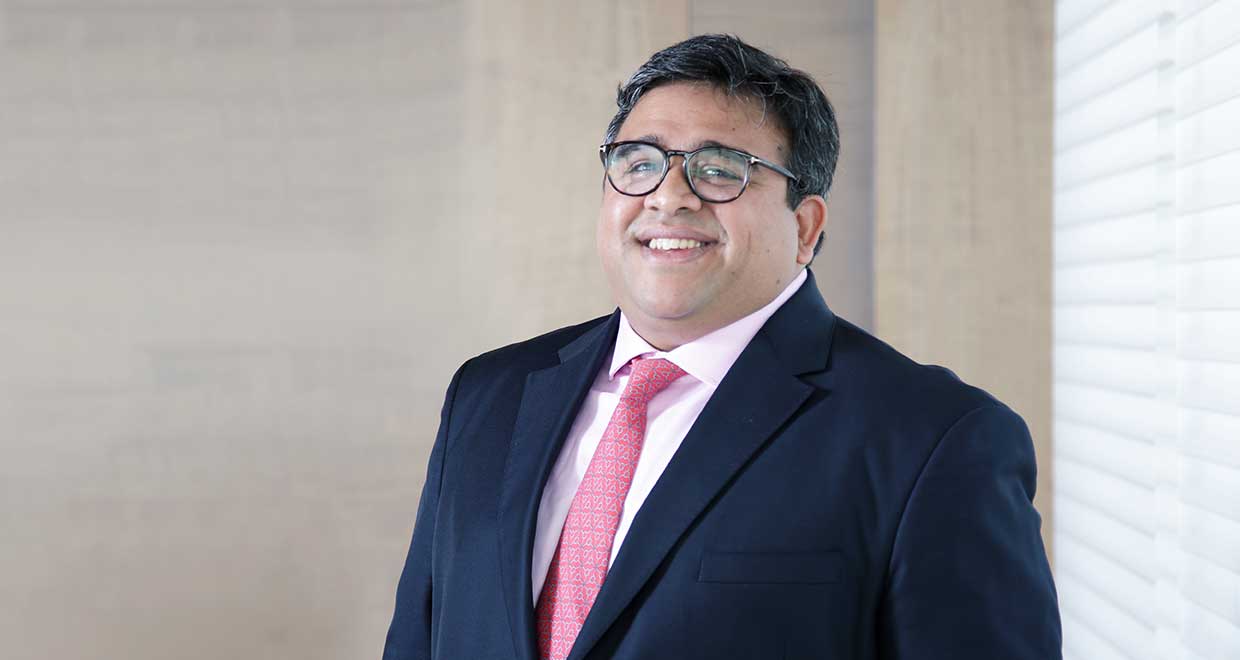 Tell us a bit about your time studying law at LSE. 
The LSE, in my opinion, is one of the best educational institutions in the world.  If we ever have kids and if they ever decide to study abroad, I would recommend that they go to the LSE.  Its teaching philosophy is modelled after its moto — rerum cognoscere causas, a line taken from Virgil's Georgics meaning "to know the causes of things."  I have fostered relationships at the LSE, both with academics and students, each of which I value deeply, and hopefully, when I am even more established and successful, I would like to give back to the LSE – both financially and with my time.
In terms of activities, while I was a student at the LSE, I was on a very tight budget because I was self-funding my education then. So I enjoyed London – a colloquial for I walked everywhere and ate what I could afford.  And this helped me, at in my view, become a more humble man.  And therefore, I believe the LSE gave me a great education in law, and life at the LSE, gave me a great education in life!
What are the parameters that must be considered in deciding what the next step should be after graduation?
I place a great deal of value on work experience at a law firm and I would consider this to be the best step to pursue after graduation.  Joining a law firm helps young graduates develop and refine their own logical framework of addressing legal issues and this is critical in the practice of law.
As a young associate, students also have the opportunity to work with multiple Partners and across a range of complex transactions. This builds important skill sets, including the ability to manage clients, your immediate boss and to prioritize competing deadlines.  As a young associate you'll learn a great deal from each transaction, and each experience is an important building block in informing your strategy for your next deal. Law firms also tend to be less bureaucratic for young associates. If you're willing to work hard, you can navigate your way across different types of transactions so you make the most of your experience.
Do you try to consciously build a specific body of work?
Over the past few years the role of senior lawyers has changed.  We are no longer called on only to execute an agreed upon term sheet.  Instead we are seen as critical collaborators for our clients when the deal is in its most nascent stage.  Clients frequently bring me in to advise on the strategy for the transaction and not just its execution.
For me, my transactions give me an opportunity to extend the firm's relationship with the client; new or vintage. This is a business where reputation matters, and it is always a moment of pride for us at SAM when our existing clients bring in new clients to the firm.  It's a testament of how much they value the advice, expertise and trustworthy relationship that we bring to the table. I have a clinical approach to choosing transactions. I tend to work on deals where I can best leverage my expertise in advising on strategy for complex transactions. I also enjoy working on deals, which allow me to draw on my international experience to find new and creative ways to structure a transaction. This has been my approach to building my practice.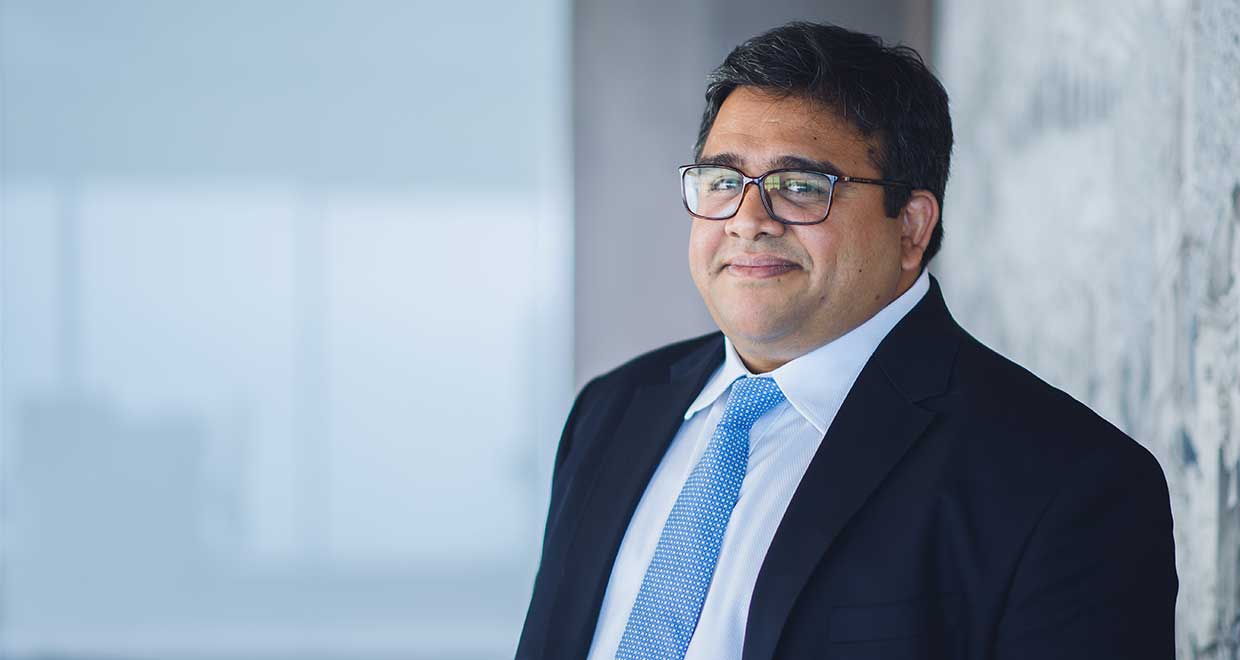 Tell us about your early professional experiences at Paul, Weiss, Rifkind, Wharton & Garrison LLP and Kirkland & Ellis LLP?
My wife used to call Paul, Weiss my first love, because I spent more time at work, then at home with her.  Both Paul, Weiss and Kirkland are exceptional legal institutions, and instilled in me the work ethic and the commitment to clients; both of which are essential to a successful legal career.  Beyond the deals (and both firms have been at the helm of major transactions) and the 2 am sushi dinners at work, both firms introduced me to a formidable set of mentors and collaborators, and I am privileged to count them among my most trusted friends and colleagues.
The sheer breadth of experience and diversity of transactions at both firms was a key strength for me in my early years as a lawyer.  While at Paul, Weiss, I was part of the team that represented Apollo in what has been designated as one of the key material adverse change cases – Huntsman v. Hexion.  At Kirkland, I what part of the team that did the largest leverage buy-out transaction in India – Apax's PIPE in iGate for acquisition of Patni.
All in all, I have been very fortunate for these opportunities, and my own practice in India is modelled after the ethical values I learned at these institutions – that of respect and of immaculate client service.
How did you come to work with Khaitan & Co.? 
I moved to India in 2013 on account of family reasons.  When I left Kirkland in New York, I had just worked on the Apax-iGate-Patni transaction with Khaitan, as the Indian counsel on the transaction.  Therefore, even though I had offers from some of the top Indian law firms then, I decided to move with Khaitan because of my comfort level with the team there.
At Khaitan, I fostered some very good relationships, but the ones which I value the most are with RBJ, Sid, Bijal, Bhatta, Moin, Niren, Jean, Chemburkar and Vaishali (now at Agram, and my rakhi sister) – all very good lawyers (except for Jean and Chemburkar – they are exceptional BD professionals) in addition to being wonderful friends. Also, a special shout out to Shankar – the cafeteria manager – for amazing unda pav and missal pav!
How did you make the transition from working at international law firms to an Indian one? 
There is great deal of a difference between international law firms and Indian ones, and then among Indian law firms.  I can probably write a book on this topic, so let me talk about one or two key difference.  International law firms, at least the ones I have worked for, are very particular about the kind of transactions / cases they choose from and they do not shy away from declining a matter for any number of reasons, including when it comes to fees.  In addition, lawyers at international firms – from a first level associate to the senior most of partners – are always accessible 24×7 to their clients.  Also, I remember my Paul, Weiss induction course till this date where every member of the incoming class was taught by the senior leadership to never compromise on your ethical value systems and to never disrespect your colleagues – ever!  Finally, another element that I miss the most are the support services at some of these firms.  For e.g., from subsidized gourmet cafeterias and gym memberships to 24×7 word processing services.
SAM is modeled after a top-tier international firm (minus the gourmet cafeteria and free gym memberships).  For e.g., even when I travel, I am always reachable thanks to SAM's technology and infrastructure team.  Further, neither do we encourage nor do we tolerate disrespectful behaviour at the firm.  Finally, Shardul sir, Pallavi ma'am and Akshay have been very clear regarding maintaining the integrity of the firm and regarding never diluting the value of our letter head.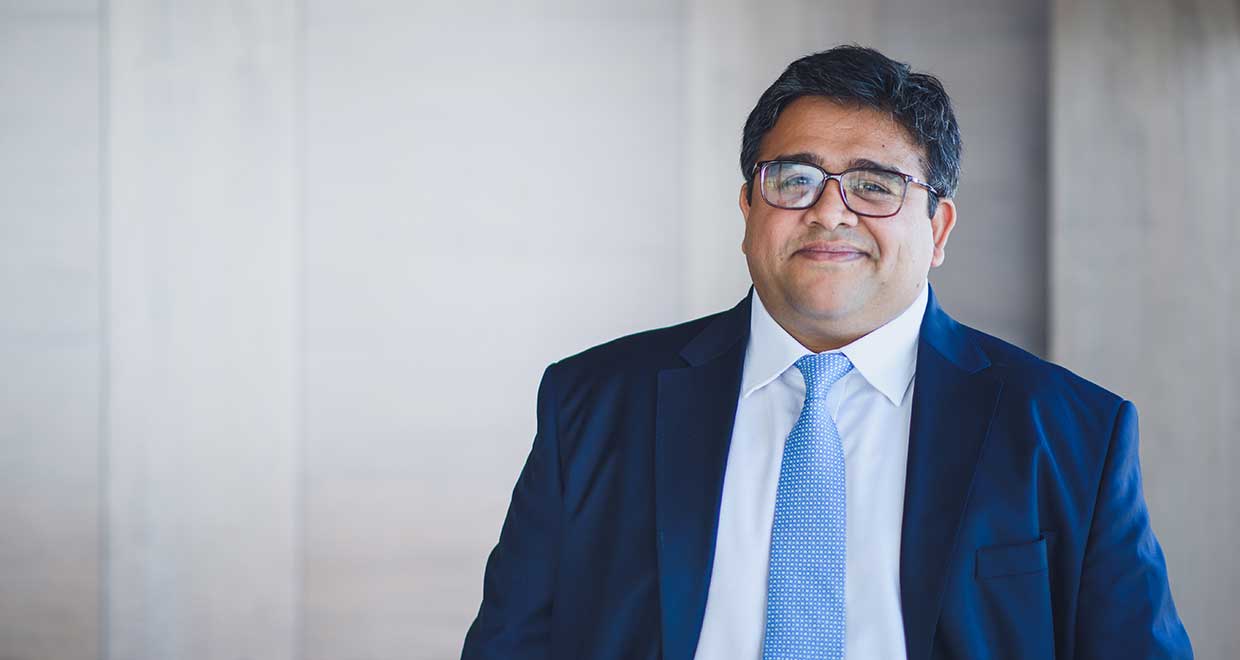 As Partner at Shardul Amarchand Mangaldas & Co, what does a typical working day look like for you? 
Law is a demanding career, and the long hours are a common feature irrespective of seniority. Regardless of how busy my days are I try and keep a balanced schedule, which includes an hour of meditation at 4:30 am and a late night walk on marine drive. Irrespective of my schedule these two components add stability (and sanity) to my days and are an indispensable source of strength and peace of mind.
I am an early bird, and I like to get into work by 7:30-8:30 AM before the calls and the meetings start, as I do most of my drafting and reviewing work in the morning.
Between noon and early evenings on most of my day, I am either on calls or in meetings – with my team on various matters or client meetings. My days usually end at 10:30 PM on average though hours are deal sensitive and when we have a signing / closing, there really isn't a hard stop to my day.  I am not a believer in face time, so unless there is a live deal, my teams don't work crazy hours and can work from home late at night depending on the pace of each transaction. I have seen a number of associates burn out early in their career, so it's important for me, and I also encourage my team, to retain a balance and sense of perspective.
What advice would you give to lawyers who aspire to develop a proficiency in Corporate and Commercial Laws?
Just one – read, read and read, and when you are tired of reading, read some more.  Reading case laws, transaction documents, statutes and scholarly articles will help you grow your repertoire, and then will come a time, when this will become second nature!
Did you have a mentor or guide during the formative years of your career?
Mentors have a formative role across careers, and law is no exception. I have been fortunate to have benefited from the guidance of a formidable set of mentors, including professors at the LSE and at Columbia, senior partners at Paul, Weiss and Kirkland and of course Shardul sir and Pallavi ma'am at SAM.  My own view is that while there is a lot of attention devoted to finding mentors, there is much less attention focused on making yourself mentor-worthy.  Mentors are great sources of collaboration and advice, but engaging and retaining a mentor is hard work and requires discipline, focus and a commitment to excellence in your field.  If you bring this to the table, you will find mentors happy to encourage, advise and even collaborate with you.
At the LSE, Professor Martin Loughlin played a very important role in my development as a law student.  Followed by Igor Kirkman and Tervor Norwiz (both partners at Watchell) at Columbia who taught me how to dissect an M&A agreement at lightning speed and how to negotiate – a key skill set for every M&A lawyer.
I am also very grateful for the mentorship and friendship of Ariel Deckelbaum at Paul Weiss.  The same credit extends to Sri Kaushik at Kirkland.  In addition, a special shout out to Bob Schumer, Tarun Stewart and Justin Hamill at Paul, Weiss for teaching me, by example, the qualities of an exceptional lawyer, and to Leo Greenberg for the same at Kirkland.
I honestly believe that as lawyers we continue to learn from our mentors, and even today at Shardul Amarchand, I am floored by the humility and the legal acumen of Shardul sir and Pallavi ma'am. I consider them both as my mentors as well.
What are the key attributes that one must develop in order to excel in this industry?
There are two types of attributes: those based on aptitude and another set, based on attitude. So all lawyers need to check off the boxes in terms of knowledge of the law and adherence to the cardinal principle of attorney-client privilege. But these are simply the attributes of a good lawyer.
Good lawyers are defined by knowledge. Great lawyers are measured by the trust their clients have in them; and trust is a function of excellence and personal integrity. These two attributes define success in law (as they do in most other fields as well).
As a lawyer, it is also critical to appreciate your client's requirements while addressing complex and challenging issues and to build your relationship with each client. At the end of the day clients need to know that their case has your individual and personal attention. In terms of my own practice, I have built it on both depth and breadth, i.e., working on new matters with existing clients as well as taking on new matters from new clients. Both in my view are critical to building out a Michelin 3-star type practice.
How do you manage your time between your professional and personal interests? 
I am a very religious man – if you, like me, designate cricket as a religion.  Besides watching cricket (and doing the Govinda dance every time Virat slams the ball across the boundary) and tennis (go Federer!), I enjoy watching Bollywood movies.  I have deep affinity for everything Indian – from the Indian Cricket team to my favourite cuisine – Indian; and much of this is based on the fact that I have spent a better part of my life outside India. So the connect to all things Indian has been strong.
I also have an interest in cars (vintage rules), art (both Renaissance and modern) and architecture. Volunteering is a passion and both my wife and I are actively involved in voluntary capacity with the institutions and agencies of the Aga Khan Development Network.
Where would you like your career to take you five years down the line?
At the end of the day, career trajectories are all about excellence. The notion that you've "arrived" or "made it" is misleading because when you reach what used to be your milestone, another one appears over the horizon. I would say simply this that I wish to build my career in pursuit of excellence and that means continuing to have one of the best M&A / PE practices in the country and ensuring that SAM continues to be one of the most well respected firms in the field.
Given the dynamic nature of the field you practice in, how do you keep yourself updated about the latest developments in the law?
Law and perhaps medicine are two fields where continuing education is critical to survival. Because law doesn't function in a vacuum (and depends on political, social and economic context, among other factors), advising clients on structure and interpretation can be complex in a rapidly changing environment. SAM is fortunate to benefit from an amazing CLE team that provides daily deal and regulatory updates.
Within my team we are also required to write articles (which therefore means we need to stay updated) and discuss key issues each week.

For e.g., we've discussed everything from arbitration provisions (and the issues involved from a private equity investor point of view) to various transaction structures and their implications.  To attend and to be part of the CLE curriculum – at a firm level and at a team level – is an absolute requirement for all my team members.
What advice would you like to give our readers, who are mostly law students and young lawyers?
My advice would be to twofold: the first that students invest in quality education and target only the best possible schools for their law degree.  
The second that they invest in continuing education as well. Law is a complex and rapidly evolving field and frequent changes both in substance and interpretation require that students invest in continuing education throughout the course of their career.
Overall, neither of these are possible unless you love the field of law. Good lawyers are defined by knowledge but great lawyers have a passion for the law. Pursuits based on passion bring success!