Jagruti Dekavadiya is a graduate of the 2012 batch of Institute of Law, Nirma University B.A. LL.B. (Business Laws – Hons.). A lawyer with the qualification of LL.M. (International Commercial Laws) from University College London, (U.K.) and a Registered Trademark Attorney, Govt. of India, she is now the Managing Partner of Arun Oza & Associates.
In this interview you will get to read what she has to say about:
Choosing law as a career option
Specialization in Commercial Law
Importance of Research and publications and other co curricular activities
Working as a Managing Partner at Arun Oza & Associates
Please tell us what defines you.
I am a very passionate human being. Routine bores me so to keep going, I need challenges. I graft wonders under pressure. I love challenges and it becomes an obsession to win, be it a boardroom game or on a playground. I believe in maximum output with limited time. Moreover, I like being at peace followed by hard work and complete fairness. I don't like it I get favoured in anyway. I like to earn it myself than to get it inherited.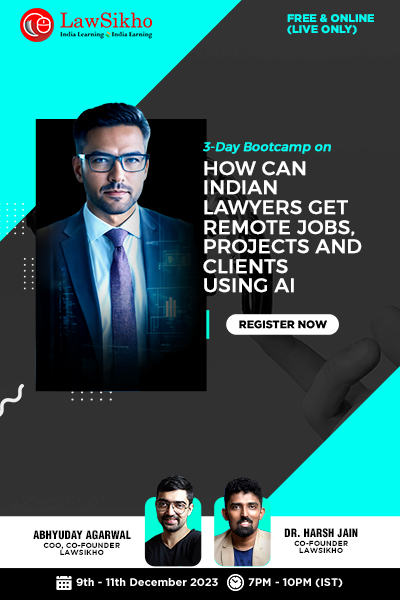 What is it that motivated you to take study law?
It is actually a very funny story. Till I completed my 12th (Science Stream – Biology Group), I always wondered as to why one chooses being a lawyer. Why would one fight cases and take mental stress dealing with others every day? But during that period, I came in contact with my mentor, guide and philosopher, Shree Arun D. Oza (Former Government Pleader and Public Prosecutor for High Court of Gujarat), who changed my perception about lawyers forever. He is the type of lawyer who fights for justice, always fighting for the cause of justice against oppression and victimisation.
He is the only lawyer I have seen so far who will ask his filthy rich prospective client bluntly, "Did you do this?" and if the client says "Yes", he is at fault. Mr. Oza won't proceed further and will show him the real picture. So his honesty, integrity and power of truth inspired me to become a lawyer and then in the meanwhile, Nirma University launched their Institute of Law and Shree Oza filled out my form and told me on the day of the exam an hour before that you have to go and appear for entrance and so I did.
My Rank was 81 (Only top 80 were to be selected.) and I got an interview call followed by an admission, and now, I hold the qualification of a B.A. LL.B. (Hons- Business Laws) with University Second Rank (with minor difference of 0.01 points) and I was also among the toppers in the Business Law Honours Subjects. I also hold an LL.M (International Commercial Laws) from University College London (UCL), UK and Registered Trademark Attorney, Govt. of India.
You have specialized in Commercial law. What made you interested in the same?
I am a Gujarati, therefore business oriented by birth! The intricacies of business, investment and calculation come natural to me. I always see the pros and cons of everything may it be on professional or personal front. Plus everything has a reason in whatever I do. So, the calculative nature and my interest in learning more about commercial law directed me to specialize in commercial law.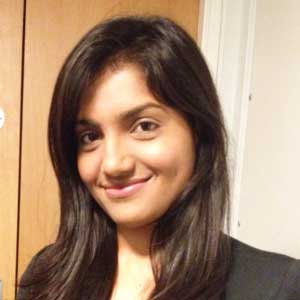 Do you say there is room for specialisation and research in Commercial Laws?
Indeed, there is. Commercial Law is rather a discipline in itself. Very vast and diversified. It has an incredible scope from the academic and research point of view. The study of commerce and market, foreseeing the economic growth, and identifying the best practice to adapt or policy to formulate is the ongoing dynamic and intense area for academicians and researchers and the same is also related to the professionals up to a certain extent. I feel students who want to specialise in this, should think what they want to be – A professional or an academician and then should adapt themselves accordingly, as it's interdependent and does not have straight jacket formula to follow.
Most of your internships have been litigation internships. How helpful were they in increasing your skills and competence as a professional in the field of commercial law?
My internships into litigation were not isolated from the commercial laws. During those internships, I have learnt the intense interdependent aspects of legislations like Income Tax, Carriage of Goods Act, Trade policies etc along with the Constitution of India. At various judicial forums, these internships have helped me learn the basics which every lawyer should know, along with the aspects of interpretations as far as commercial laws are concerned. Moreover, I believe any skill gained is always an advantage. So for me, it was like know the problems with poor contract drafting or policies resulting into litigation, so that I can be prepared to curb them before inception. Knowing what could be the prospective problem, equips you with solutions resulting into excellence and success.
What do you think about students pursuing CS?
I believe in adding brownie points to your CV but for the students who already want to specialise in Commercial Law, why do CS? It has more or less the same subjects and same contents. So, I would invest my time in attending workshop on corporate finance or investment or any related area.
You did your masters from UCL, one of the most prestigious universities of the world in international commercial law. What do you think is the scope in this area?
UCL is indeed the one of the most prestigious universities in the world and known for its course on International Commercial Law. It was indeed prestigious and an amazing experience to do my LL.M. in International Commercial Laws from there. There is a tremendous scope in this area. It widens your theoretical understanding along with the technical 'know how'. Proficiency in International Commercial Law has the power to empower one to become a global citizen or a professional in its true sense.
How do you assess your LL.M program? Was it an intensive academic and research oriented exercise or did it also help from a professional point of view?
UCL has a very intense and comprehensive program for its LL.M. It is extremely well structured. It comprises of the academic and research aspects on the various topics and also has tutorials and workshops which empower students to have a complete holistic view than just focusing on academics. So, it was very intense from an academic and research point of view but it also offered various training programs and endowed me on the professional front too.
You have done a lot of publications. How big a role did the same have to play in helping you get admission at Cambridge?
Having publications on your name and authoring upon the burning topics always adds cherry to the cake. However, I would say that a prestigious University like UCL and Cambridge do note it. As it's evident in my case, inspite of lacking post study experience, along with A+ Grades, it were my publications which helped me bag admission at Cambridge and UCL too. I believe in collecting options on my plate to choose and pick from later when needed.
Along with having publications, what all activities did you indulge in as a law student, which helped you secure admission at Cambridge? Do research work and writing papers have a role in building you as a professional?
I have been very active in co-curricular activities and I firmly believe that it surely played a role for me in getting an admission. I have successfully carried out responsibility in my post as the Chief Executive Editor of Nirma University Law Journal. One of the key achievements out of the list was to be selected as the Chief Coordinator to lead a batch for legal awareness camps at various villages, schools and Sabarmati Central Jail for five years. I have also been the founder and active member in the Moot Court Committee, Debate Committee, and Seminar & Publication research cell. You name any committee or any team; I have played an active role in it. I believe these responsibilities makes you a complete professional along with your academics and it surely distinguishes your profile and leads you on the top of everything. As it did to me, apart from getting admission it also helped me grab the PPO from a London based International Law Firm. (which I rejected, as I was clear of doing an LL.M. and then subsequently having my own law firm which I am doing successfully now.)
I have presented more than fifteen papers and chaired sessions at various National and International Conferences at leading Universities in India including Bombay, Calcutta, Chandigarh, Indian Business Academy Bangalore, and Indian Society of International Law (ISIL) and as well as some outstanding seminars abroad including Los Angeles in 8th International Conference on New Dimensions of Humanities organized by University of California Los Angeles, USA in February 2010, Mauritius in ICER-2010 by University of Mauritius in September 2010, London in BSA Sociological Association Annual Conference at London School of Economics and Political Science (LSE) in April 2011.
I have also taken active part in one National and two International Moots – Participated as a Researcher in Surana & Surana National Corporate Law Moot Court Competition 2008 and as a Speaker in 9thPhilip. C. Jessup International Moot Court Competition 2009 and a coach and chief researcher in International Maritime Law Arbitration Moot 2011, organized by Murdoch University, Australia in collaboration with National University of Singapore, National University of Singapore July 2011.
I firmly believe being professional is not only about skill or knowledge. A professional needs to be equipped with the knowledge and also with a technical 'know-how' to face any situation ahead. Hence, I also had equal focus on my academics too. I have scored the highest in the University in Business Laws Honors subjects. I have also scored University Second position with the minor difference of 0.01 points. So, I believe in achieving excellence at every possible thing related to your area and it will be followed by the success never achieved by anyone before, may it be getting admission or a PPO for that matter.
Along with Commercial law, your profile also shows that you have interest in Trademark and IPR? How closely are the two branches of law related?
Commercial law is very vast and mammoth. Of course, it has interrelation with IP related issues too. In fact, while I was advising one of my corporate clients, he had issues with breaching contract of confidentiality resulting into the leakage of the trade secret. So, I had to take IP protections for this client. That's how I actually ended up being qualified as Registered Trademark attorney.
What are the other areas of study which you think that a law student wanting to excel as a professional in the field of commercial law should be proficient in?
As I suggested earlier, based on the individual limb of commercial law, whatever area which interests the most to the student, he/she has to be equipped with the skills and knowledge needed. However, if you ask me to pin point them: Maritime Law, International Trade Law, Insurance, Merger & Acquisition and Corporate Finance are the essential areas of study, though each of them have an entire discipline in it.
How was your first year after graduation? Do law schools in India prepare their students for their professional life?
My first year was very exciting indeed. There were a lot of challenges to meet with. I doubt that law schools in India are completely adequate enough to prepare the students for their professional life since the curriculum in Indian Law schools is academic centered rather than practice oriented. A law student must enhance his CV with Publications, Paper presentations, Research and Moot Court presentations to compete with other candidates. I believe only academics or only extracurricular will not help. Make your CV that impressive that no one can ignore it.
How did you get to work at Arun Oza & Associates? Please share with us your journey from your induction into the firm till date?
Shree Arun Oza is a senior lawyer at the High Court of Gujarat and he served as an inspiration for me to shift to law from my Science background. I have been attending his office since 2007 from my first year of law and now, it's my firm. I am managing it. My journey was quite tough and taunting as from day one it felt like I was talking responsibility. It was the real experience of being responsible for your act rather than a feeling of being an associate where you know there is always a senior to check. However, the journey was very interesting and to this day it continues to be. I have new challenges and new aspects to explore.
What is a normal workday like at Arun Oza & Associates? Being the Managing Partner at AOA, what are your responsibilities?
I head the Corporate and Commercial Department, including Arbitration and Intellectual Property Rights. I also head litigation along with Mr. Oza. My day starts with urgent admissions and other matters on board and ends with meetings and drafting for my commercial clients, especially companies whom I am currently advising on its International affairs too. So, my duties aren't fixed. It's kind of like being an entrepreneur and being the head at the same time. I also have to manage associates directly and run for final hearings at Court too. But, it's very much happening.
Do you take interns at AOA? What do you look for in a typical cover letter and CV? How can interns manage to get positive feedback in the limited time they have?
Of course, I do take interns at AOA. Matter of fact, I am currently having three interns directly under me. One from JGLS and other two are from NLUs. I am really picky about their cover letter. I believe, because they are applying for experience, I don't expect their CV to be full of achievements but I read the cover letter carefully. The way they draft cover letter depicts the confidence level and clarity as to why they want to intern under me or AOA. Once, I approve the cover letter, my office writes back for interview either online or offline and then if they are selected, they directly report to me. I provide them feedback on each and everything. The interns under me aren't pampered. They get the first hand experience of everything I do. It may range from cracking negotiations with corporate clients to appearing at different final hearing stage in Courts. I give them files to read and also give them the responsibility to assist me inside the Court being on the front desk alongside myself.
Is there any other tip you would like to give to our budding professionals?
Strive to learn and stay hungry for knowledge. Take it as a challenge and believe that you can do it. Hard work is important but in this age if you also want to succeed what's more important, is focused smart work. Know your priorities and act accordingly. No doubt, Law is a lucrative profession but learn to be fair and give back to the society as well.