Jaya Kumar started out as a graduate of English Honours from Sophia College, Mumbai, then moving on to pursue a three-year law from G. J. Advani Law College, Mumbai, from 2005-2008. She decided to take an unconventional path of choosing Marketing over being a legal Associate, by first working with Rainmaker, then Trilegal, further moving on to I&S Associates, a corporate-commercial Indian law firm. She has now been working as a Business Development (BD) – Manager at J. Sagar Associates (JSA) since 2014.
In this interview, she tells us about:
The experience of interning throughout the last two years of law college;
The reason behind choosing the managerial aspects of law over the more traditional ones of corporate law or litigation;
The experience of having worked for such different kind of firms, along with the different work profile she dealt with for each;
Her work as a Business Development Manager.
How would you like to introduce yourself to our readers who are young lawyers and law students?
I would call myself a lawyer by qualification, currently working as Business Development (BD) – Manager at J. Sagar Associates (JSA). I do understand law, but my interest is more on the marketing side of law. I have completed my English Majors from Sophia College, Mumbai, then proceeding to pursue a three-year law from G. J. Advani Law College, Mumbai.
I started my career with Rainmaker, followed by Trilegal, then a stint at I&S Associates, and now at JSA.
What prompted you to study law after completing your English Honours?
I wanted to be a journalist, but as things planned out, I never got accepted in any journalism college, haha! My father kept telling me to opt for law, but I nevertheless reserved it as a backup plan. Thus I didn't bother to make any serious efforts to apply in all the law colleges. I got accepted in G.J. Advani, and also since I am the third generation lawyer in the family, I opted for law as a career. However, I had no idea about the BD aspect of law. My internship at Rainmaker helped me to understand the details of marketing/ BD in the legal industry.  It was a new concept for me, and it sounded different and interesting.
You are a graduate of the 3 years LL.B course from G. J. Advani Law College. Please tell us a little about your law school days. What kind of internships did you do?
I was doing two internships simultaneously during the law college days (starting from the second year), one with a senior lawyer, Ms. Neelofar Akhtar at a Family Court, and the second one with Rainmaker, founded and co-founded by Mr. Sachin Malhan, Mr. Bhavin Patel and Mr. Ritvik Lukose, and they had just started developing products for the legal industry. My college timings were from 6: 30 am till 11: 30 am. I used to then go to the Family Court till 3: 00 pm, and thereafter to Rainmaker. I was trying to absorb as much as I could, in those two years.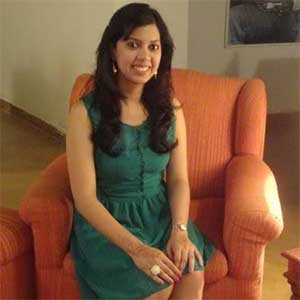 What were your areas of interest during your graduation? How did you go about developing expertise and knowledge in these areas?
As I mentioned earlier about my two internships, I was most interested in practical knowledge. Law for me was vast and strange till the first year, but by the second year, it started making sense in terms of both the theory and the marketing bit of the industry, because of the internships.
Did you find that your law school education had prepared you sufficiently for the many tasks you were required to execute during your internships and later at your job?
A law college only teaches you the theory part of the law, and not the aspect of marketing yourself or the firm, but I took it as a new curve in my growth, and learnt the unusual. Also, because I chose a different stream of work in the legal fraternity, I had more need of the practical aspect of the field of law, rather than the theory. Ironically, I never interned in any law firm, but I learnt on the job with Vahura, Trilegal, I&S Associates, and now JSA.
Right after graduation, you joined Rainmaker as an Associate in their Sales and Marketing Department. What prompted you to choose the field of Marketing? How did you secure your appointment at Rainmaker?
I applied directly to Rainmaker for an internship, and it all started from there. By my second year of college, I realised that if I put in more efforts, I can be a good marketing professional. After my internship, I decided to join Rainmaker as an employee, and started handling the Sales and Marketing for the Western India.
What comprised your work in the Sales and Marketing Department as an Associate? What were the responsibilities you were entrusted with?
At Rainmaker, we were developing products for law students and lawyers, especially litigating lawyers, and also people interested in LPOs. It involved travelling and meeting law schools, litigating lawyers and budding lawyers for whom joining LPOs was a good career option.
Why have you chosen this particular avenue of Marketing and Business Development, and why not legal practice at a Corporate Law Firm?
At my stint at Rainmaker, which is also a recruiting company for lawyers, I had not come across anyone doing BD as a full time job. After Rainmaker, I joined Trilegal and realised this is what I like, and because it was a different kind of work in the industry, I believed that the value of this kind of work will have more avenues once the market opens for international firms. At Trilegal, I had an opportunity to work with Allen & Overy (A&O), when the firms had a referral relationship. It was very exciting to work in that setup, and it made my decision stronger to do BD for a law firm, rather than provide a legal opinion, or do transactions.
What led to your recruitment at Trilegal? Tell us about your recruitment process at Trilegal to our readers.
When I was looking to move from Rainmaker, my mentor's (at Rainmaker) wife was doing BD at Trilegal, and she was looking for a junior, as Trilegal was looking to build a BD team at the firm. He recommended my name to her. Mr. Karan Singh then interviewed me, and as I had some experience in sales and marketing, I was taken on board. I was lucky to work at Trilegal.
Our readers would like to know about your work profile as an Associate of Business Development in a Top-tier law firm in India.
As a BD professional, I am involved in the indirect marketing of the firm by assisting in the visibility of the firm. I assist the partners and the firm, as a whole, to maintain their presence in the market. Sector tapping and industry intelligence is another part of my job, along with helping the firm market itself, both nationally and internationally.
What kind of Business Development skills should one require working in a Top-tier law firm like Trilegal?
No law school or MBA school can teach you marketing in a legal firm, but the most important thing that one should have is the will to learn and take a risk of doing something different from the peers. Be it Trilegal or any other law firm, at a starting point, one should research well  on things such as what BD of a legal firm actually means, why a law firm is not allowed to market themselves, and what the difference between a direct and an indirect marketing is. Knowing some law helps, but even if you don't have a law degree, you can still join the BD team. These skills can only be learnt on the job, but if BD is what one wants to be a part of, one has to be a people's person, along with having a good hold on the language.
You have worked with Trilegal [Mumbai office] for nearly 2 years and 5 months, as an Associate of Business Development of the firm. Share your work experience in brief to our readers. Was the work schedule hectic at times?
Trilegal was the first law firm I worked at. My practical learning of BD at a law firm started then. I was lucky to work at Trilegal, and at a time when they had a referral relationship with A&O, it broadened my platform of learning. I did put in long hours, as I was new to the concept of BD, and I really wanted to understand and learn this side of the legal sector. Trilegal was very supportive.
How did you start working at I&S Associates?
I wanted to start growing as a professional and start implementing BD strategies, rather than only execute them. A friend who knew about an opening in I&S helped me get an interview slot there, and hence the job.
You have worked with I&S Associates as a Head of the Strategy and Relationship segment. Tell us about your work experience at I&S Associates.
I&S was a small firm founded by Ms. Anuradha Iyer and Ms. Bakhtiar Sunavala,and it gave me a way to start implementing my ideas. The partners were very cooperative and understanding about the new concept of BD. I was in I&S for two years.
Currently, you are working as a Business Development Manager of J. Sagar Associates. How did you secure your appointment at J. Sagar Associates? Did you get an offer from the firm?
JSA Mumbai was looking for someone who can do BD for their firm, and my name was recommended by Ms. Anuradha Iyer to Mr. Akshay Chudasama, who was looking to expand the BD team, and he then interviewed me. I then met Mr. Berjis Desai and Ms. Dina Wadia for the final confirmation. I was fortunate that they offered me the BD – Manager position.
How difficult would you say it is, changing workplaces and creating a comfort zone all over again?
With experience, it's just a matter of time about how professional you are to be able adjust in a new place. One has to understand the culture of the firm, and take baby steps to make their mark. In my view, it's not difficult to create a comfort zone all over again if the person is willing to learn. There are adjustments in any new place, but we have to learn to gel and focus on the growth, and other things will fall into place.
Kindly walk us through your role at JSA. How different is it being a Business Development Manager from an Attorney?
As the BD – Manager of the firm, I assist the firm in sustaining their visibility in the market. My role is to assist the partners and the firm as a whole, to develop new client relationship and strengthen the existing client relationships that we have. I help with the client events, deal submissions, cross – selling, proposals and pitches, attending conferences and also helping the partners to attend the relevant conferences/ seminars, rebranding, market intelligence and sector tapping, help the attorneys network etc.
What are the main qualities that one should acquire to be successful in the Business Development field? Please share with our readers.
Patience is the key to be successful, and as there are no specific courses or graphs that one can follow, it takes time to get the grip of the type of role a BD person needs to do. Also as attorneys are mostly busy with the deals, a BD person needs to follow up, not once, not twice, but several times, to get the information from them, and then send it out to the public domain. This needs patience, and an understanding that BD is important, but delivery to the client is also important for the partners and attorneys. As they juggle between everything, all they need is our support to market what they work on.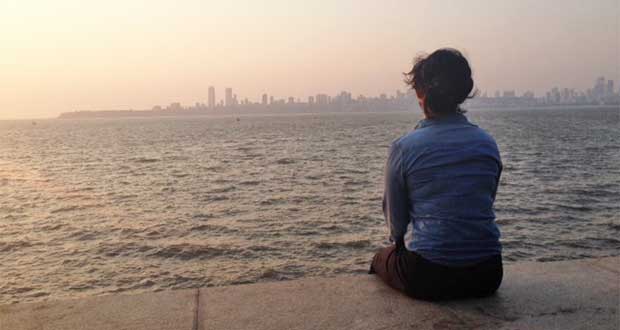 How is your experience so far? What is your workday like? Are there new challenges every day or did work fall into a predictable pattern?
My experience has been very good till date. I am fortunate to have worked with the best since I started my journey. As all of us know that with lawyers nothing is predictable, and thus, most days are filled with some or the other kind of work. The category of work may be similar, but different clients have different demands. I am informed of these demands by the attorneys, and then I have to customise the research and information. Challenges are there, but with JSA being a very supportive and cooperative firm, work gets on time.
What would be your parting message to law students who want to be successful in the Business Development field, and want to work as a BD Manager in a top-tier law firm like you?
Nothing comes easy, so remember to have patience, and do not shy away from the hard work. As a BD professional, you will be the odd one out in the firm, but let that work in your favour, rather than making you feel lost. BD is an important function of the firm, so put your best foot forward to understand which firm requires what kind of BD, since some will need aggressive marketing, while some only need their visibility to be sustained.  Do your research on the firm and the partners of the firm well.
Choose the right firms, but always choose the learning before anything.