Jonathan Rodrigues graduated from VM Salgaoncar College of Law in 2016. He is the co-founder of the Peacekeeping and Conflict Resolution Team (PACT) which is focussed on training users of dispute resolution in Negotiation, Mediation and Conciliation skills.
In this interview we talk to him about:
Career in ADR
Challenges faced in starting PACT
Online Mediation in India
Mediation as means of dispute resolution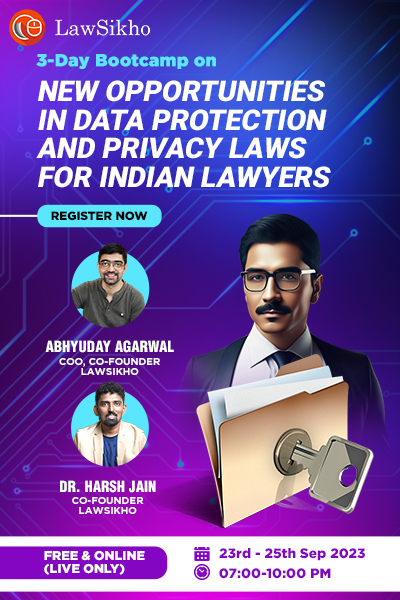 HOW WOULD YOU LIKE TO INTRODUCE YOURSELF TO OUR READERS?
Not all Super Lawyers wear a cape!
Some choose to take off their courts and suits,
Facilitating dialogue and resolution.
 An 'Ideator' by heart, a nurtured writer, a wanderer by my restless nature, I am, today, a Mediator, by profession. I know I sound ridiculously ambitious, I know the profession is associated with obscurity, but it is my mission in life to create the scope for consensual dispute resolution, that someday, kids may not sound foolish and insane when they say, "When I grow up, I want to be a mediator".
WHAT MOTIVATED YOU TO PURSUE LAW AFTER PURSUING B.A. IN PSYCHOLOGY?
After graduating in Psychology, I went on to pursue criminology and forensic science as a post-graduation interest. I hopped two different universities but failed to find scope in the subject I was attracted to. I discontinued my studies and headed back home to pursue my passion for writing as a journalist. While working with the Times of India, I thought I should give legal studies a chance – this was a consequence of many people telling me I need to find a forum for my argumentative nature. Being a lawyer happened as a result of boredom and experimentation, but I'm glad I took the step. I found my true passion in the midst of all those confusing case laws and endless bare acts. I have always wanted to work to bring people together, work with differences and complications, and I found I could do that in mediation.
PLEASE TELL US ABOUT YOUR TIME AT VM SALGAOCAR COLLEGE OF LAW?
My time in law college was a period of a major identity crisis. I am shamelessly proud to have cleared every exam, having worked the night shift as a journalist all through my law college days. I never wished to go to court so I kept asking myself why am I even pursuing my studies in this field? I didn't like the courtroom jargon, formalities and the ridiculous amount of procedures that are needed to find "justice". Litigation didn't attract me then, and that hasn't changed to date. I couldn't fathom the idea of the adversarial system, where is no scope to bridge the communication gap or repair relationships. This disturbed me – no matter how much a lawyer prepares and argues a case, the verdict lies in the hands of a judge, and the disputing parties have no say in the outcome.
Of course, not every case can be referred and resolved through mediation. Similarly, not every case needs to be referred and judged in court.
Being respectful of the over 1 million advocates and judges who are part of the profession, I believe that "justice" is temporary and not guaranteed, whereas "peace" is permanent and secured. Justice is subjective, whereas peace is objective. I chose peace over justice, and that's where I am right now. I discovered mediation in my final year of law studies and I am grateful to my principal, who supported me to explore mediation.
Having successfully competed as a mediator and negotiator at the CDRC Vienna 2015 and ICC Paris 2016, respectively, I co-created Lex Infinitum at V M Salgaocar College of Law – which was a huge turning point with regards to my career choice. For me, Lex Infinitum wasn't a one-time assignment for my CV, I took it rather personally. This effort had a wider picture – it was the beginning of an endeavour to make mediation a stable profession, not a closeted charitable exercise, run on the lines of arbitration, literally and figuratively. Until I discovered mediation, I read the bare acts for the sake of marks. For instance, I remember studying for my final semester IPR paper. Glancing through my notes, it dawned on me that mediation has tremendous scope in this field. Mediation gave me direction as a law student.
PLEASE TELL US IN DETAIL WHAT IS PACT FOCUSSED ON? WHAT MOTIVATED YOU TO START THIS?
The Peacekeeping and Conflict Resolution Team (The PACT) is a collective of trained and certified dispute resolution practitioners who are committed to nurturing this millennial generation with tact and skills in dealing with conflicting situations. The PACT was initially conceptualized by Gracious Timothy and I, in June 2016. As passionate ADR/CDR enthusiasts, who had explored dispute resolution as law students, we were itching to create a platform for dispute resolution to take root in this country. Honestly, we didn't know what we wanted to achieve then, or how we were going to achieve our goals; but, we knew that as long as we were dreaming and waking up every morning with a zeal to chase those dreams, we would get there.
Nisshant Laroia is now an integral part of The PACT and as a core team of three, we work closely with national and international ADR and CDR professionals to create awareness and train users and lawyers in the field of dispute resolution. Over the last 18-20 months, The PACT has so far reached out to over 3,000 students, across two dozen law and business schools, spread over 13 states, hosting Negotiation and Mediation Boot Camps. Be it the University of Kashmir in Srinagar, or NALSAR in Hyderabad, GNLU Ahmedabad or NLU Jodhpur, ILS Pune or GLC Mumbai, the response and feedback has been positively overwhelming, encouraging us to go beyond just coaching and mentoring, and set up ADR/CDR cells and clubs in some of these institutions we have reached out to. Besides being majorly involved in Lex Infinitum during its initial years, we have already co-created a new competition ('Intercessionis', at ILS Pune), that exclusively deals with community conflict mediation. More such events are in the pipeline for the new academic year.
We are in the process of creating a unique event in Jammu and Kashmir, in association with University of Kashmir's law department. The youth of Kashmir are eager and excited to be working with us on this initiative, which will premier in October/November 2018. Similarly, The PACT is brainstorming on something special for the North-eastern states of India for early 2019.
PACT has also conceptualized the Global Academy for Advocacy in Dispute Resolution, which premiers in Goa from June 11-16, 2018. It is an initiative to endorse skilled mediation and arbitration lawyers, with separate coursework and trainers for both, mediation and arbitration. For more details on the curriculum, trainers, accreditation, venue, fees, etc.
Please check click on the link below: (https://www.facebook.com/pg/thepactindia/photos/?tab=album&album_id=812635982261471)
The PACT is focused on building these platforms that empower every woman and man to proudly call themselves followers and users of consensual forms of dispute resolution. Be it conferences, competitions, literature projects, mass media assignments, we are looking to reach out to every potential user across the globe and connect with like-minded individuals who can help us create spaces of dialogue in their regions.
The PACT was conceptualized by the peaceful beaches in Goa, grew up in colourful parts of India and is now ready to take to the world.
WHAT WERE THE CHALLENGES YOU FACED INITIALLY ON STARTING PACT AND WHAT IS YET TO BE ACHIEVED?
 I believe our toughest challenge to date has been to find the right mentors and guidance. We have been fortunate to have met many polished and experienced professionals in the field, who have generously shared their time and friendship. We owe them our deepest gratitude for helping us grow and develop as individuals and as a team. They stay connected with us as "Friends of PACT".
However, not every follower is a fan, right? We have encountered many senior persons from the legal fraternity scorn and mock our ideas and dreams, but this has only made us stronger and determined. We have heard people say to us, "Burst the bubble, mediation is never going to work in India" or "Stop fooling yourself, this can never be a profession". For every pessimist, we have met 100 optimists and we choose to work with these positive vibes.
Yes, we have made mistakes and we have fallen short on many occasions. We don't regret it because we have taken the approach of "burning our fingers while we learn". Every time we discover a new limitation, a failing, we accept it and work towards fixing it, immediately. Personally, this has been my favourite part of the journey.

DO YOU THINK THAT MEDIATION AS A MEANS OF DISPUTE RESOLUTION CAN BE SUCCESSFUL IN INDIA CONSIDERING MOST CASES FINALLY END UP IN COURTS?
Yes, it can be successful, and it will be, soon. We need to ring in a few changes…
Firstly, REBRAND 'Mediation' or for that matter, 'Conciliation' as a unique and different tool to dispute resolution. Stop, I repeat, stop clubbing it with arbitration or coin terms such as "other forms of ADR". The iPhone grew as a brand, because it had its own identity, and it wasn't marketed as "another phone in the store". Arbitration is different, mediation is different. Both are unique and need to be treated differently. I am asking for (and we at PACT believe in this) a change in branding terminology, separate events and conferences, specific course/module/ curriculum for law students, the introduction of the concept in other study areas – arts, commerce, science, technology, sports, business, etc. Mediation cannot be looked to as a charitable option to "settle" and "compromise". It has to be a commercially viable tool that encourages collaboration while maintaining a fine balance between interests and emotions.
Secondly, LEGAL remedies with regards to a private Mediation settlement agreement need a revamp. The biggest fear that users have is "what happens if the other party dishonours the agreement?" The anxiety of running back to court to enforce "breach of contract" is more frustrating than going to court in the first place. Let's keep it simple – A private mediation settlement agreement must have the same value as a conciliation settlement agreement – which is an award, treated as a decree of the court. Thus, someone who has been backbitten out of settlement agreement arising out of a private mediation has to simply seek enforcement of the "Mediation Settlement Award".
Before, I thought that the above could be achieved with a minor amendment to the Arbitration and Conciliation Act, but I am increasing of the belief that conciliation needs to be extracted from the Arbitration and Conciliation Act, and redrafted as a separate legislation, which also involves Mediation.
Thirdly, INFRASTRUCTURE annexed to court premises is not something I subscribe to. State governments in India must invest in specially designed premises to create a separate setting for mediation. It may continue to remain court-referred mediation, but it must be away from the clutter and buzzing of the courtroom premises. A perfect example of this is the mediation centres started by Delhi Dispute Resolution Society. This will encourage full-time mediators and not professionals who dedicate their "after hours" time to the profession.
 WHAT WOULD BE YOUR ADVICE TO LAW STUDENTS LOOKING FOR A CAREER IN ADR?
To those exploring a career in Mediation, I suggest getting yourself trained to be a skilled negotiator or mediator, or a skilled mediation advocate.
Keep reading – There is a lot of literature online or you can check the Facebook group: PACT FAM – (https://www.facebook.com/groups/153574115135548/). This forum is managed by our student CDR ambassadors, Sandeep Bhalothia (JGLS) and Pallavi Gauri (NALSAR)
Keep writing – If you want to write a simple article about mediation or dispute resolution, you may do so and send it to thepactindia@gmail.com. We will find you a platform and readers.
Participate in competitions and conferences taking place in India and abroad. PACT is coming up with at least 3 new competitions in 2018-19, watch out for these announcements on the PACT page (https://www.facebook.com/thepactindia/)
WHAT IS THE SKILL SET REQUIRED TO SUCCESSFULLY MEDIATE A DISPUTE?
Patience! – It's not a skill as such, but it is the key that puts to test all your skills.
You need to have listening ear – go beyond being an active listener and be an empathic listener.
Don't be afraid to compliment what you like, apologize when wrong, acknowledge what seems interesting, accept differences, competitively disagree, creatively brainstorm for mutually-satisfying solutions.
WHAT IS YOUR ROLE AS MEDIATION CONSULTANT AT PRESOLV360?
As an empanelled consultant, I assist Presolv360 – India's first dispute management platform – in connecting with professionals and organisations in the field of dispute resolution and provide support for implementing established mediation practices.
DO YOU THINK ONLINE MEDIATION CAN BE SUCCESSFULLY IMPLEMENTED IN INDIA?
I was extremely sceptical of online dispute resolution and I still have my doubts, but this is the tech generation, so why not! This generation demands quick, accessible and tech-ridden supply of solutions to all its needs – be it food, clothing, gadgets, travel, etc. A little delay in delivery of any of these basics needs and you will have the youth shamming the service provider on every possible public forum on the internet. How, then, this generation remains indifferent and accommodating of the time-consuming court system?
Cost effective, time efficient, comfortably casual, confidential settings, a process devoid of endless documentation, voluntary appointments, neutral facilitators and consensual settlements – it can't get better for those who live digital lives.
WHAT WOULD BE YOUR PARTING MESSAGE TO OUR READERS?
 I'm just an ordinary Goan boy who dared to dream beyond the familiar shores of comfort and challenged himself to explore a strange and currently non-existent career.
Don't be afraid to look at a career in law from a fresh perspective. If you like law as a subject and you have always wanted to be a lawyer helping people resolve disputes, and you don't like the idea of arguing in court, there is no need to worry – you now have Mediation.
Not all Super Lawyers wear a cape; some choose to take off their courts and suits, facilitating dialogue and resolution. As a lawyer, it has always been about your client's interests; help them discover their true interests. You don't have to be an adversarial lawyer; you can be a collaborative one. Don't be afraid to be different. At the end of the day, advocate for your client's interests, not yours!