Joyjayanti Chatterjee graduated from Symbiosis Law School in 2011. She went on to pursue her Masters from Columbia University, with a focus on Antitrust Law, Intellectual Property Law, and Corporate Law. She is currently a Research Fellow at Vidhi Centre for Legal Policy. She is part of a team which advises the Government of India on various aspects of corporate law and financial regulation. Prior to this, Joyjayanti was an associate in the Competition Law team of Shardul Amarchand Mangaldas and Co.
In this interview we speak to her about:
Her time in Columbia, the curriculum and studying abroad
Her internship experience
Her time at Vidhi, the nature of her job, and the responsibilities it entails
How would you like to introduce yourself to our readers?
This already sounds like a job interview! I am a first-generation lawyer and policy enthusiast, a bibliophile, and a feminist. I believe in staying true to one's beliefs, working towards realizing goals and dreams while never taking life or yourself too seriously.
What motivated you to take up law?
Frankly, I feel that at the age of seventeen, very few people really know what they want to do with their lives and I was no different. In that sense, I cannot say that I had always been inclined towards law, or any other career, for that matter.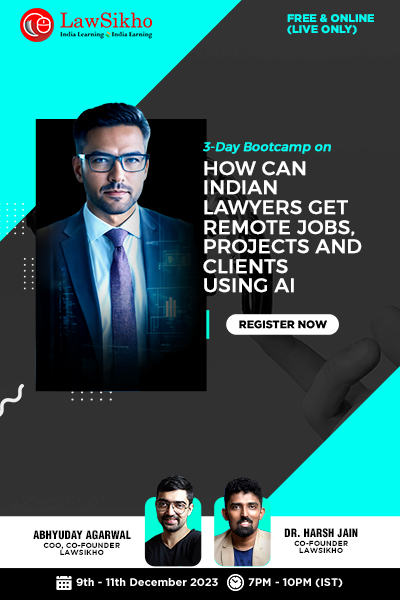 Growing up, I was a voracious reader and deeply interested in the humanities and social sciences. At the same time, having studied science in class 11 and 12 equipped me with analytical skills and encouraged me to question things and not accept ideas at their face without due scrutiny. I also had a lot of ideas at that point (some of them a tad too idealistic, in retrospect) of going out there and changing the world. That time period also happened to coincide with the unprecedented mass movements surrounding the Jessica Lal murder trial and the Novartis litigation which finally paved the way for cheaper life-saving drugs in India. These events deeply affected me as an impressionable youngster. A crash course with law school tutorials brought me in touch with some really cool lawyers who mentored us and I realized the importance of good lawyers in our society and I guess I wanted to be one of them.
All of this, coupled with some healthy encouragement from my parents led me to take up law as a choice of career.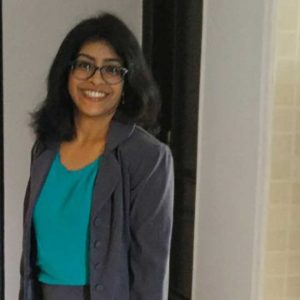 Share with us your experience as a student at Symbiosis International University.
My stint at Symbiosis Law School was an enriching and enjoyable experience. Apart from sound academic training, I learnt a host of important life-skills from my time spent there. Moving from the small town of Dehradun to the cosmopolitan city of Pune was in many ways a culture shock but I found my footing and made some good friends fairly quickly. Spending five very formative years of my life surrounded by smart and gifted people from around the country influenced me deeply and has significantly contributed towards moulding me into the person I am today.
Law schools usually provide opportunities to engage in a host of extra-curricular and co-curricular activities and I think that this is something all students should take full advantage of. Be it sports, mooting, debating, fine arts, or even slam poetry, there is something to suit all personalities.
While in law school I actively took part in moots court competitions and represented my college in a number of them. I also helped organising multiple editions of our college fest. I was a member of the Human Rights Cell and taught underprivileged children over a period of five years, which was one of the experiences I cherish the most.
Dividing time between activities and studies is largely a matter of balancing of priorities. Whatever be the reason for taking up an activity—be it to further your CV or to do something you love—you'll find your way around to it.
Tell us about your internship experience and how that helped you realise your ambitions?
Internships are no doubt important for law students. I did not, however, follow a fixed strategy towards internships. I had my share of good and not-so-good internships but they all taught me something or the other. For instance, one particular internship exposed me to (what was then still in the drafting stage) Competition Law and led me to study it and then go on to practise it. Other internships helped me realise and hone my love for intellectual property. Some internships helped me find some wonderful friends and mentors. Most importantly, the internships gave me a real-life experience of law which cannot be taught in classrooms.
How was your experience working at Shardul Amarchand and Mangaldas & Co.?
I had been interested in Competition Law right from the time I was first exposed to it during an internship. I was fascinated by the intersection of law, economics and policy that this field of law presented. Competition Law was also among my areas of study during my LL.M. The fact that it was the "new-kid-on-the block" of law in India added to its charm. Upon my return to India after completing my LL.M., Shardul Amarchand Mangaldas and Co. interviewed me and offered me a position in their Competition Law Team. SAM's competition law team has some of the best and the brightest legal brains in the country and the experience taught me a lot; from the nuances of competition law to managing the pressures of working in Big Law. Working on some of the most significant issues in an emerging and exciting field of law was very satisfying professionally.
What motivated you to quit your job and pursue a Master's degree?
I always had the intention of eventually pursuing a Master's degree. However, I wanted to gather some work experience before that. My family is also very academically inclined and always encouraged me and almost insisted on me studying further. For me, studying further was never just about getting another degree but more also about living in a foreign country, being exposed to a plurality of cultures and view points, and having a lot of adventures. All these factors led me to pursue a Master's degree.
What are the parameters one should look at while choosing a grad school for LL.M.?
The overall profile of the college/university one is applying to, the range of course offerings, and how well one's particular area of interest ties in with these factors are important criteria, in my opinion. All schools have their strengths when it comes to specializations and faculty and I would encourage prospective applicants to examine these in detail. Most foreign law schools (I can at least speak of US law schools) have a gamut of information, including details about courses, course and professor ratings, reviews, etc. on their websites which serve as an excellent resource. A lot of schools, by virtue of location and/or university affiliation offer added advantages and these can form an important part of the consideration as well. For instance, Columbia Law School is in the city of New York and allows cross credits in not just other schools under Columbia University but also NYU. It allows students a lot of flexibility while choosing courses and offers a wide variety of activities. These affected my decision making considerably.
I applied to a few other US law schools like NYU, Berkeley, Chicago, and Georgetown.
What was the academic environment like at Columbia Law School?
The academic environment at Columbia was very different from what I was used to in India. American universities are very mature in their treatment of students and also expect a lot of maturity in return. While you'll be given a lot of freedom and leeway when it comes to course selections and other academic choices, the Socratic method requires preparing extensively for every class (often involving hundreds of pages of readings), being ready to be "called on" in class and making meaningful contributions to the class discourse. The quality of classes, professors and infrastructure was unparalleled. I loved the fact that I had people of so many nationalities and from so many walks of life around and the constant encouragement to voice one's ideas, no matter how far-fetched or ludicrous.
Also, we had a seemingly endless supply of free food and free coffee and cookies on the campus.  Trust me, when you are a grad student keeping a tab of every dollar spent, these things matter!
I was the LL.M. representative for the Antitrust Association and helped organize a number of events. I was also members of the Columbia Law Women's Association and the Gastronomy Club.

How did you decide to join Vidhi as a Research Fellow?
While I never doubted my choice of law as a career option, I never saw myself in a law firm setting for the entirety of my legal career. Legal policy in India is still a niche area and there are not too many people doing this work. I knew about Vidhi and was intrigued by how they had made a mark in the legal policy sphere in a very short period of time. I was also awed by the immense talent Vidhi housed. Just as I was looking for a shift, Vidhi was also looking to hire for its Corporate Law and Financial Regulation team. This aligned perfectly with the direction I wanted my legal career to take and I ended up joining Vidhi as a Research Fellow.
What is the nature of your work at Vidhi Centre for Legal Policy?
My work at Vidhi focuses on policy and research. Vidhi's objectives are to plug the gaps in our legal system and to facilitate better working of our legal system. To these ends, we engage with various ministries and offer legislative and drafting assistance to them. Vidhi fellows are also instrumental in identifying problem areas in the socio-legal framework and carrying out independent research reports on them.
Working at Vidhi has been a truly wonderful experience and has helped me grow professionally as well as personally. The atmosphere at Vidhi is intellectually stimulating and at the same time, vibrant, and tons of fun. I have seen first-hand the transition of ideas and reports into fully functional laws and much required changes in the legal system. This is a very gratifying, not to mention a great learning experience. Vidhi entrusts its fellows with a lot of responsibility and encourages them to do high level work and take ownership of it. Our work also involves continuous interaction with various members of the Government, members of regulatory bodies and industry experts. These experiences have polished my analytical, research and problem-solving skills. Another important skill I have picked up is the manner of interacting with a variety of stakeholders and effectively balancing their interests while keeping in mind the overall policy issue at hand.
What advice would you like to give students who are keen on publishing?
Most of my publications are newspaper articles. There is no set approach towards authoring a paper or a publication, really. Pick a topic that interests you. Be mindful of your audience. Are you targeting a non-lawyer, non-academic audience or are you catering to your fellow lawyers? Tweak your approach accordingly. Keep your writing nuanced rather than trying to address too many issues in one piece. Check and cross check your data and as far as possible, rely on primary sources. Aim on using simple, easy understandable language rather than grandiloquent prose.
What are your interests outside law? How do you find time to pursue them along with your professional commitments?
I enjoy reading, listening to music, cooking, and occasionally writing. Delhi, for all its flaws, has a lot of history and culture, and I try to take the time to explore these aspects of the city. From time to time, I try to take up a new project, be it trying to learn the basics of a new language or educating myself in a new (preferably non-law) topic.
It is not always easy to make time for various pursuits but it boils down to the fact that if you really want to, you can make the time for interests in the face of professional commitments.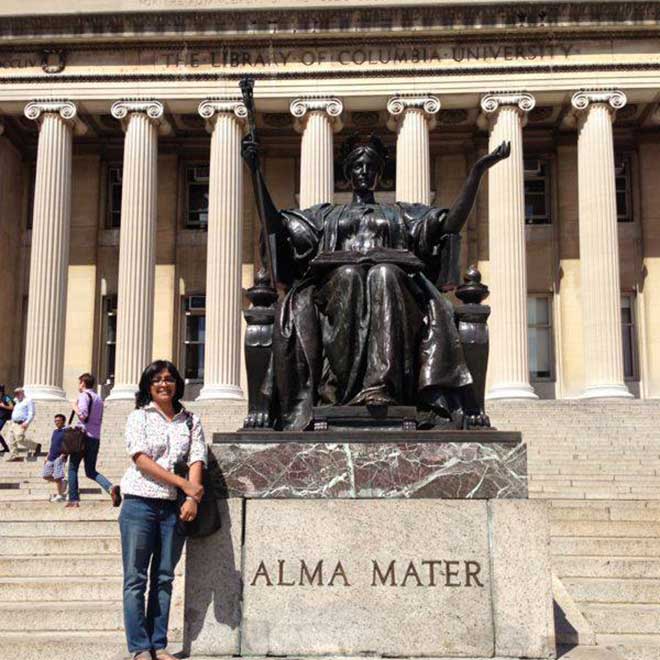 What would be your parting message to our readers?
When it comes to picking a career path, choose something you believe in and are invested in and as far as possible, enjoy doing. The virtues of hard work, focus and determination have been gone into by far more qualified peers on this platform so I won't delve deeper into that.  For the new graduates or those on the verge of graduating, don't fret if you don't land the dream job or the admission in the first attempt. Do not worry about having/not having a plan.
A law degree opens many doors and there are a lot of directions a career in law can take. Have an open mind and do not restrict yourself in the decisions you make. Be well rounded and well read, and not just in the field of law. Restricting your pursuit of knowledge to your field alone denies you the advantages of versatility and inter-sectoral thinking.
Lawyers, especially in the initial years of their careers tend to have busy and often grueling schedules. Do try to make time for pursuits, activities and talents. The importance of friends, family and loved ones cannot be stressed upon harder and you'll constantly need all their support.