Justice Sayonara Telles Laad is the Ad-hoc District Judge and Assistant Judge, North Goa, graduated in law from G.R. Kare College of Law in the year 1987. She joined practice in the same year went on to become an Assistant Public Prosecutor in 1992. In 1996, she answered her Judiciary Examinations and has been a judge for the past 20 years. This Interview was conducted by Dietrich Almeida of GR Kare College of Law
IN THIS INTERVIEW SHE TALKS ABOUT:



Importance of Extra curricular activities

Criminal practice

Changes which have impacted the legal profession
HOW WOULD YOU INTRODUCE YOURSELF TO OUR READERS?
I am an Ad-hoc District Judge-1 and Assistant Judge Sayonara Telles Laad. I graduated from G.R. Kare College of Law in 1986-87. I started practise as an advocate in 1987 before I joined as the Assistant Public Prosecutor in 1992. I joined the judiciary in 1996 as Civil Judge Junior Division and Judicial Magistrate First Class at Vasco, Sanguem, and Ponda and was later promoted as Senior Civil Judge and Judicial Magistrate First Class at Bicholim, Quepem, and Ponda. It's been 28 years since I've done law.
 

TELL OUR READERS A BIT ABOUT YOUR CHILDHOOD AND PRE-COLLEGE LIFE AS WELL AS EDUCATIONAL BACKGROUND. DO YOU HAVE LAWYERS OR BUREAUCRATS IN YOUR FAMILY?
I have done my schooling at Guardian Angel Higher Secondary at Sanvordem, Curchorem. Then did my Higher Secondary Schooling in Arts and completed my B.A through Parvathibai Chowgule College. I come from a family of bankers and teachers. There are bureaucrats but no lawyers in my family.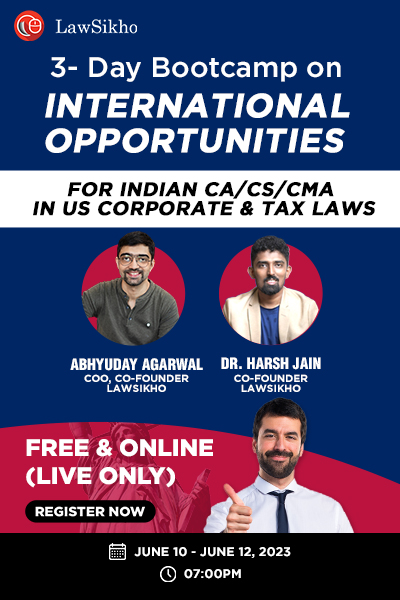 HOW DID YOU DECIDE TO OPT FOR THE FIELD OF LAW?
Opting for law was not planned, nor was it my ambition to join the legal profession. It just happened, and I went with the flow. I was not focused like the kids now-a-days. I always wanted to study as I had the fever for answering examination. After I completed my graduation in B.A, I thought of doing M.A but in those days to pursue M.A one had to go to Panjim as it had to be done through University of Bombay. Goa University came to be established much later. As G.R. Kare college of Law was closer to home, I opted for LL.B.
 

HOW HAVE EXTRA-CURRICULUM ACTIVITIES HELP YOU IN ACHIEVING YOUR GOALS?
I have always been actively involved in extra- curricular activities like sports and cultural activities and see that I keep myself active. Extra -curricular activities helped me in developing my personality, helped me in adjusting to various situations, developed patience and confidence to be a better human being and it keeps you active and your mind alert.
 

DESCRIBE YOUR EXPERIENCE WHEN YOU APPEARED IN THE COURT FOR THE FIRST TIME?
Well, I guess it was like any other newcomer to any profession- mixture of surprises, apprehension, awe of the judges, the legal luminaries, the imposing atmosphere of the court, nervousness, awkwardness and a feeling of satisfaction to be associated with such a noble profession.
 

TELL US ABOUT YOUR EXPERIENCE AS THE ASSISTANT PUBLIC PROSECUTOR.
I had the opportunity to deal with a number of criminal cases during my tenure as Assistant Public Prosecutor which was for about 4 years before I joined judiciary. Handling criminal cases exposed me to human tendencies, human psychology, the mind-set of victims, offenders. I felt that the victims needed much more justice than they were actually getting as there was no victim compensation awarded to the victims then as per the recent amendment which has introduced victim compensation to the victims.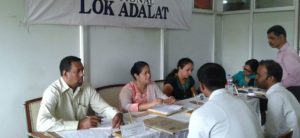 WHAT MADE YOU GRAVITATE TOWARDS JUDGESHIP?
I was an Assistant Public Prosecutor when the opportunity came to apply for the post of Civil Judge Junior Division and Judicial Magistrate First Class in Goa Judiciary. I thought that opting for judiciary would be ideal as I would be exposed to handling Civil matters besides criminal cases and a variety of cases as compared to only handling criminal cases which were limitations of the post of an APP.
 

WAS, THERE ANYONE, IN PARTICULAR, WHO INFLUENCED YOU WHILE DECIDING ON JUDGESHIP?
There was no one that influenced me but I felt that judgeship is a better option for a lady in all ways as it is the next step after being an APP and a privilege to be appointed as a judge considering the nobility of the profession.
 

BRIEFLY TELL US ABOUT YOUR INTEREST IN JOURNALISM.
I dabbled in journalism prior to my legal career as I had always been a voracious reader and had a flair for writing and wanted exchange of views. I wanted to change the mind-set of society to a large number of unjust social norm and superstitious beliefs. It feels wonderful to reach out to a whole group of people out there through this medium. It's a wonderful feeling when someone says I have read your write-up or article and it was nice and thought provoking.
DO YOU FEEL THAT THE LEGAL PROFESSION HAS SIGNIFICANTLY CHANGED FROM THE TIME WHEN YOU DECIDED TO STUDY LAW?
Yes of course there are a lot of changes in this field. There is computerization and upgrading of infrastructure, newer laws like Domestic Violence Act has come, Sensitization of women Gender Acts, introduction of Alternate Disputes Forum for settling cases, Plea bargaining, appointing of Paralegal Volunteers to work from grass root level, establishing front offices with Retailer Advocates on panel for those who want free legal Aid/Advice, introduction of the mobile van for creating legal awareness and disposing matters through LokAdalats by taking justice at your doorstep.
 

THE BAR COUNCIL OF INDIA IS CONTEMPLATING ON THE FORMATION OF A NEW RULE WHICH WILL REQUIRE LAWYERS TO PRACTICE IN LOWER COURTS, BEFORE ARGUING BEFORE THE HIGH COURTS AND THE SUPREME COURT. IF THIS RULE IS MADE CONCRETE, DO YOU THINK IT WILL HELP?
I think it's a very good move indeed as the lawyers will have a good insight and in-depth knowledge of the actual practice and procedures of law and the working of the lower courts.
 

WHAT DO YOU THINK ABOUT THE INDIAN JUDICIAL SYSTEM? HOW CAN IT IMPROVE ON DELIVERING JUSTICE?
I would advocate the Common Civil Code as applicable in this state to the rest of India.
 

TELL US WHICH SPECIFIC ROLE WOULD YOU LIKE TO SEE YOURSELF AFTER 10 YEARS?
I would be retired by then and would like to create legal awareness and crusade for settlement of cases through Alternate Dispute Redressal Forum which is introduced under section 89 of the Code of Civil Procedure through means like Arbitration, Conciliation, Judicial Settlement through Lok Adalat and Mediation.
 

FINALLY, WHAT PARTING MESSAGE WOULD YOU LIKE TO GIVE OUR READERS?
I would like to stress that litigants and Advocates should be more open minded to refer matters to Alternate Dispute Redressal Forums and make sincere efforts to settle the cases as settlement of cases is cost effective and time saving and bring about peace and happiness.