This interview has been published by Prabhjot Singh, Priyanka Karwa and The SuperLawyer Team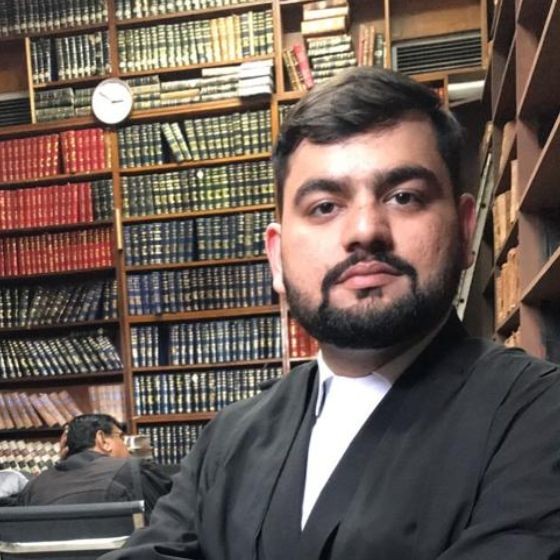 Was pursuing law planned or did it all happen by chance?
I was thinking about the career choices available to me, after completing my 10th Boards Exams, when our school arranged a career counseling session for all 11th standard students of Frank Anthony Public School, where during the counseling session I was suggested by the counselor two career options first was Journalism and Second was Law, the later clicked in my mind as an ideal profession to pursue, because as a layman I use to view lawyer as a rationale person safeguarding the rights Individuals, and corporates without considering the fact that what is the public opinion formed upon against particular Individual and entity. Thus, this viewpoint attracted me towards taking law as a profession.
Please enlighten our audience about the initial struggles in your career and how you managed to overcome them?
Being a first-generation lawyer and that too from the non-NLU background itself ads up challenges to a lawyer's initial days struggles, thus, it gets difficult to get a break even as an intern in Tier 1 Firms. On the other hand, there were many unexplored fields of law of which I had no idea, therefore, I made sure to get as much exposure as I can to various disciplines of law by interning with various practicing lawyers so that I could decide at the time of my graduation, that exactly practicing which area of law would suit my interests.
Among all the specialisations, i.e. Insolvency & Bankruptcy, Drafting, Arbitration, Debts Recovery, Criminal related, Company law, etc., which one do you find the most interesting and challenging? 
Among all the various fields I have been practicing in I have found practice in Debt Recovery matters to be fairly interesting and equally challenging as well, in Debt Recovery matter Banks have the recourse of taking remedy under both the SARFAESI Act and RDDB&FI Act, thus, it is interesting to represent a bank and assist the court to take over the possession of the attached property, further, suggesting the banks various steps available to them to recover outstanding amount in loans involving complex issues.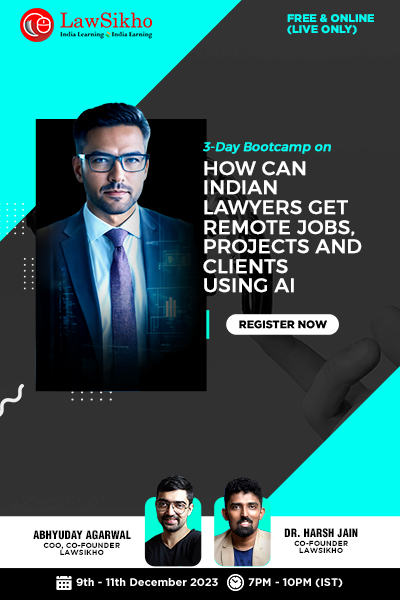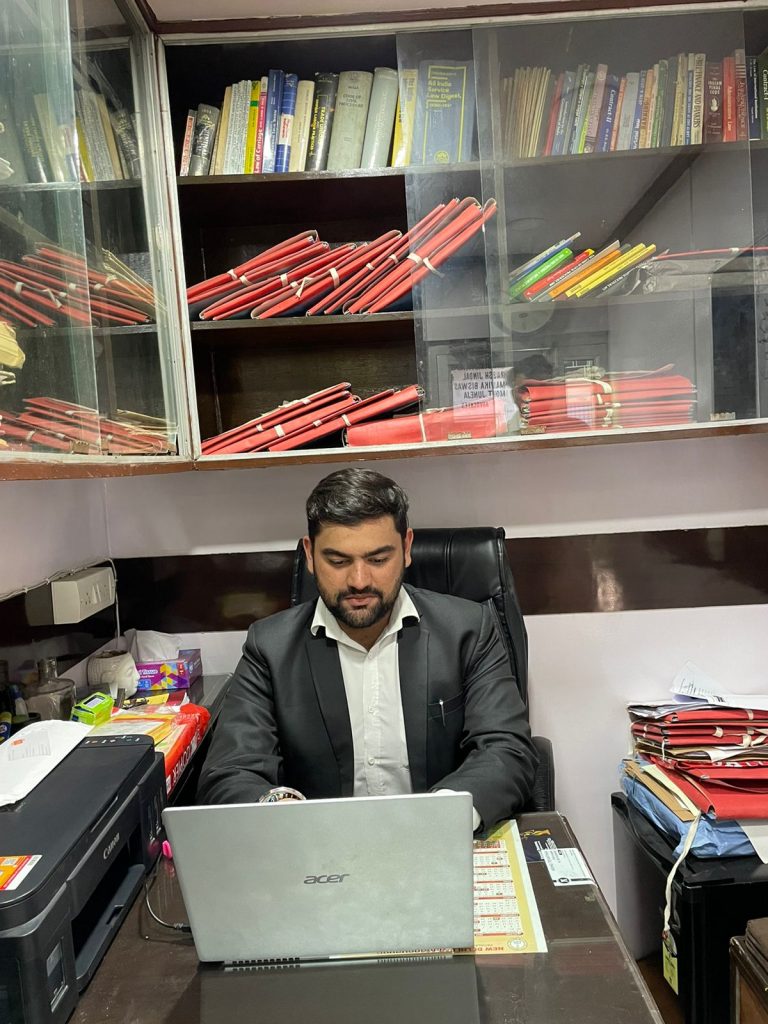 Subsequent to providing legal services to the bank I had shifted my focus towards protecting the rights of the borrowers and other affected parties as the said statutes are enacted for recovery of bad debts, at times recovery proceeding comes hard upon the rights of the affected parties, thus, while representing the Borrowers or other affected parties one has to pay attention to minute details of all compliance done by the bank as any non-compliance by the bank of various rules under either SARFAESI Act, RDDBFI Act, or Security Interest Rules can give a new life to the defense prepared for safeguarding the interest of the Borrowers and other affected parties.
Kanishk, as you have mentioned Drafting as your core responsibility, What advice would you give to someone considering a career in legal drafting?
Through all these years of drafting, I am able to make out that an ideal way to draft is to start with having all the correct facts in hand from the client as the client is the only master of facts, and make sure all dots gets connected and no gaps are left to surprise the counsel at the later stage, further, when all the facts are received, one should prepare points for arguments and defense chronologically so that the draft has flow like a storyline and no ambiguity get formed in the mind of the reader by a simple reading of the draft.
How do you stay up to date on the latest legal developments?
As a major part of my job is drafting one has to keep an update on the law so to keep an update on the latest developments in the legal field, therefore, I prefer to spend my money on buying subscriptions to legal news portals and online law journal instead of spending it on entertainment purposes. Other than that, I have to keep researching new judgments for the legal prepositions that occur during drafting matters, so keeping a check on legal developments is both habit and a necessity to me being a drafting counsel for time being.
Any roadmaps that were followed by you, Kanishk and how do you consider the role of the same in this profession?
The simple road map that I have followed is to build connections in person and on Linkedin, apart from it, whenever, I am at court I make sure that I build good connections with seniors and other colleagues lawyers greet them nicely whenever I come across them during the court proceedings as the same is a traditional and effective way of building connections in the legal field, further, I will suggest that always leave your jobs and internships on a good note with senior as you can get a client as well as job recommendations from your previous office and in this field the nature of the profession is such that anyone could be a useful link in dealing with a particular case at any point of time, thus, one should always try to thrive in developing healthy professional relations.
How do you handle ethical dilemmas that may arise in your work? Could you highlight some ways to tackle the same?
At times you have to have a client-centric approach, which may result in damaging your professional outlook, to tackle such a situation one has to adopt an out-of-the-box approach to maintain the ethical balance in your professional life so that you will be able to provide relief to your client without tempering the legal framework.
Nowadays, people don't have that zeal to pursue a career in law, what can be the reason for that apart from job security in corporate?
Litigation as a career demands a lot of patience and persistence which is kind of lack behinds in today's world where everyone wants instant gratification and results, only those who really have a passion for this profession and understand that justice takes time and it takes time to excel in this profession can sustain in this environment.
Kanishk, as per you, what are the best strategies and possible ways you use to negotiate with creditors, as in debts recovery cases?
Creditors specifically banks and financial institutions only aim towards recovering the amount which they had disbursed and which turns out to be a bad debt, thus, they are least interested in selling the mortgaged property as it itself is a time taking and expensive exercise for the bank, thus, a borrower may negotiate with the banks for paying off its debt till the time the auction of the mortgage gets final as the bank has a lower hand when it comes to recover bad debt and thus, the borrowers can try and insist the banks to settle for the less amount, although, the best time to negotiate with the banks and financial institutions to pay off the debts is during the last quarter of a financial year i.e. January, February and March as during this time the banks have pressure to close the bad debts account so that least NPA's gets reflected on their balance sheets which will help the banks to get more incentives from Reserve Bank of India 'RBI'. In other words, the fewer bad debts that get reflected in a bank's balance sheets the more incentives a bank receives from the RBI.
What is one piece of advice you'd give to our readers, who are looking for a career in the same profession?
As, I have mentioned before in the above conversation, this profession requires a lot of patience and persistence, further, there is no limit to the amount of hard work you put in,
"The more effort you put into this profession in your initial days, the sweeter fruit will ripe for you later."     

-KANISHK KHULLAR
Get in touch with Kanishk Khullar-