Founder
Karthik Jayakumar- a Non-National-Law School graduate who became Founding Partner at Peritum Partners and co-founded an Online Journal of International Law and International Law Consultancy, called The A38 Journal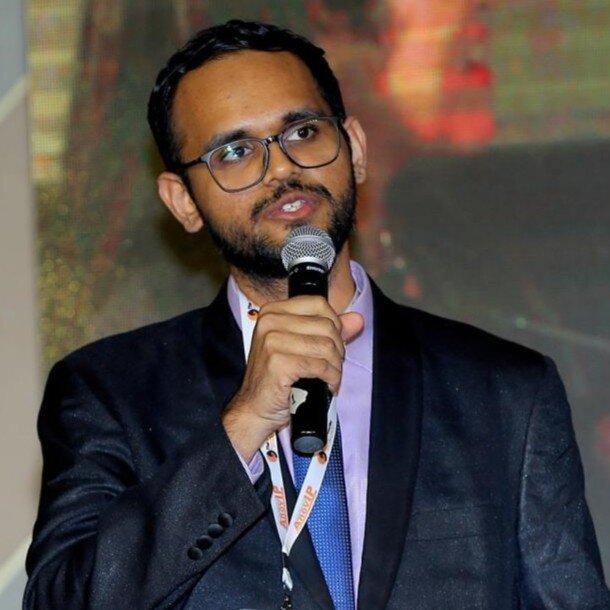 This interview has been published by Tanmaya Sharma. The Interview was taken by The SuperLawyer Team.
---
Is it hard for a non-national-law school graduate to find his/her "first job"? What are your thoughts?
Unfortunately, yes – a challenge faced by non-national-law school graduates is for finding his/her first job. Several law schools have not developed/grown to the extent that national law schools have, which tends to impact the exposure that students may have. Additionally, the lack of placement opportunities leaves students with the sole choice to apply for jobs on their own – which ultimately leads them to apply to multiple places without a positive response. The pleasant change we are getting to see in the recent past however is that several lawyers/graduates are beginning to work with smaller businesses and corporate houses (as in-house counsels) and with young firms, which perhaps wasn't so much the trend ten years back. Given the startup boom, many young lawyers are exhibiting an entrepreneurial streak, with the setting up of new firms even fresh out of law school.
How did you manage to get your first break at Amarchand Mangaldas?
This is a question I get quite often. Through my time in law school, I focused on moots, seminars, and the likes. I spent ample time on improving my resume, which I think has helped me quite a bit over the years. It isn't that I got my first break on the first attempt – I did indeed apply to several firms and did see rejection. A simple word of advice is to not give up and to keep trying to find a role that works for you. I would also take the opportunity for law school students to use the course duration to intern at different organizations/firms, to understand the options of practice areas, etc that are available for them to work towards. Through this process, a student can identify the role they specifically want to apply for and therefore work towards putting together a sharp resume for their job applications.
Among civil and corporate litigation, which interests you most and why?
My pick would be corporate litigation as it is the closest to my practice areas. I feel that I am the most productive and have added most of the value in areas that I'm passionate about and understand well. Civil litigation tends to get quite tedious with the procedure and other things that I prefer not to dabble in.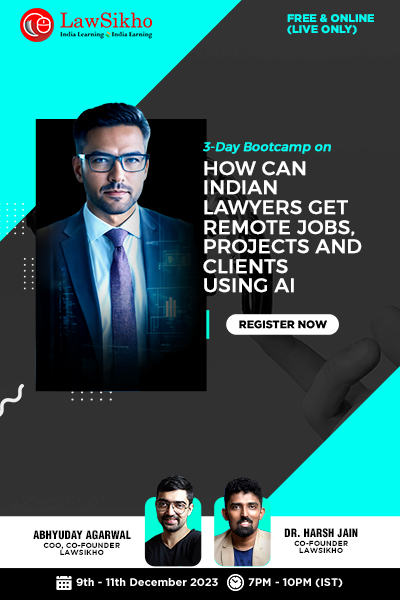 What can be the real challenges while establishing a career in the field of law?
The primary challenge is to find a way to set yourself apart from everyone else that you compete with. The law is the same for everyone, but finding the simplest solution that saves time, effort and money is perhaps something incredibly valuable to clients. Through the years of practice thus far, I've understood that keeping my knowledge up to date is only the tip of the iceberg. It's important to understand the practical side of things alongside theory. That being said, one of the bigger challenges when it comes to setting up your law practice, is the test of patience. Given that by regulations in India a lawyer cannot solicit work, a large question always remains on how the practice may grow organically. A word of advice I have always received consistently from each of my mentors and seniors is to remain sincere and hardworking while giving each client your absolute best.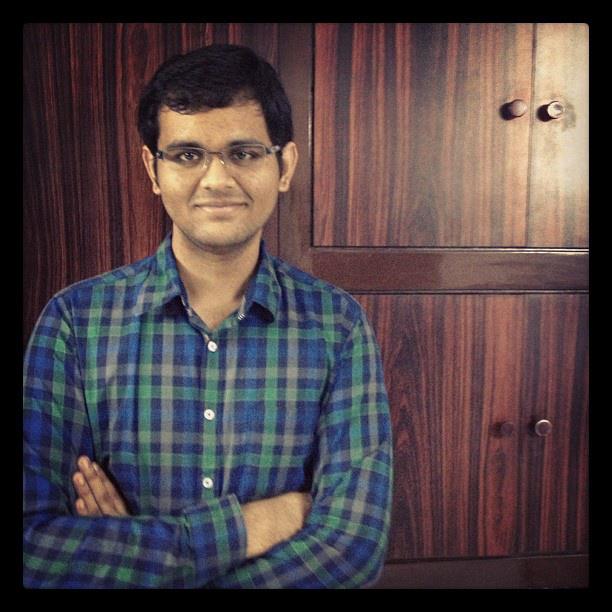 Funding deal and acquisition sounds like interesting areas to work in. What do you like most in these areas?

It most definitely is an incredibly interesting area to work in. What I personally like about the areas of work is how one can tangibly secure the interests of the relevant stakeholder while seeing the deal through. The ability to structure deals to enable the growth of businesses that ultimately become larger brands – is a very satisfying process that for me is incomparable to anything else. This becomes all the more exciting when you start to represent businesses that you have been a customer/fan of.
How does the Indian and Overseas outlook change with respect to litigation? Do overseas companies prefer litigation over ADR?

I don't particularly see much of a difference in terms of the outlook domestically and overseas. Conservative approaches are always to remain litigation averse and look to be as compliant as possible. Though, from my experience, it seems to be that parties globally favour ADR over traditional litigation simply because of the swift nature of redressal of disputes. Some legal systems globally are known to resolve disputes rather quickly – but the general tone seems to be leaning more in favour of ADR.
Can an Advocate be soft-spoken yet established; what do you think about how the legal profession takes this quality?
Most definitely. I've come across many litigation lawyers (including established younger lawyers as well as senior counsels) that are soft-spoken but have made a mark in the profession. Earlier, the stigma attached to a loud booming voice commanding more respect and the same improving the 'presence' of a lawyer seems to have vanished over the years. Be it in courtrooms or in board rooms while negotiating deals, it's a positive change to see people looking at content over form. The ability to put across a point effectively in my opinion is the most important quality than anything else.
Would you like to give any career/life tips to the readers?
The simplest tip that I would give to anyone is to always keep things as simple as possible. Sticking to basics and doing that well, can often go a very long way and would help achieve more than trying to do something fancy and over the top. Consistency, hard work, and the thirst to acquire knowledge alongside finding answers are some of the key qualities to develop. As cliched as it may sound, trusting in a well-developed process and following through with the process achieves a lot more than working backwards by focusing solely on the goal. Oftentimes focusing on the goal might only add to the already existing pressure.
---
Get in touch with: