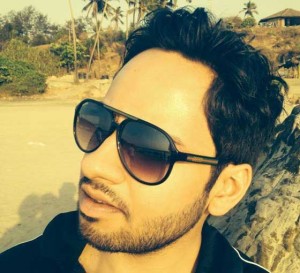 Kartikey Mahajan graduated from NLU, Jodhpur in 2011. He has been practicing as an Advocate at the Supreme Court of India, after a stint at Luthra & Luthra. Recently he got admitted into an LL.M. programme at Harvard Law School, with a 50% tuition waiver.
We took this opportunity to ask him about:
Being among the Top Five Oralists at the  World Finals of Stetson Environmental Moot Court
Practising as an advocate at the Supreme Court of India
Pursuing an LL.M from Harvard Law School
How would you like to introduce yourself to our readers?
I did my schooling from Delhi Public School, Mathura Road, New Delhi. Thereafter I decided to pursue law as a career and joined National Law University, Jodhpur. Law school provided me with a platform to participate in a number of moot court competitions and be a part of different committees in various capacities. Law school also made it possible for me to intern with some of the biggest names in litigation and as well as the biggest law firms of the country. These opportunities exposed me to different facets of law and also helped me develop a deeper understanding of our society. It also exposed me to various sectors of our economic functioning. After law school, I joined the Project Finance team of Luthra&Luthra Law Offices, Delhi that was one of the coveted teams to join in the country for corporate law at that time. At Luthra&Luthra, I worked on high profile transactions as well as did a lot of policy work for Planning Commission of India in terms of drafting model PPP documents. After Luthra&Luthra, I joined the chambers of Additional Solicitor General of India where I worked on government matters before the Delhi High Court and Supreme Court of India. The ASG allowed me to take my own private briefs which also helped me learn a lot about handling the matters without anyone else's supervision. Now I am leaving for my masters at Harvard Law School this fall and intend to concentrate on litigation and arbitration related subjects during my LL.M.
Did any of your family members motivate you to pursue a legal career?
Both my father and mother are doctors in New Delhi. My father is in private practice and my mother is with a government hospital. I believe a legal background always helps a lawyer in his early days be it any field of law. Although, I didn't even remotely have a family member in the legal field, my father always wanted me to become a lawyer.
In litigation particularly, the benefit of having a legal background becomes more tangible early on, as you can land few clients or have an established office space. However, with respect to any field of law a having a legal family background helps understand the law better, as a person can always take help of his/her family member's experience to understand the nuances of law. But I am strongly of the opinion that in the long run it's the individual's hard work and determination, which helps him. Any person can get those easy breaks when he has a legal background but to sustain it over a long period of time and establish oneself as a reputed lawyer, it is always the competence of that person alone.
How did you manage being an all rounder in school?
(Kartikey was awarded the Academic Excellence Award Scholarship in school and was also awarded various awards for playing guitar and drums.)
Well quite frankly I will not call myself an achiever in school. I hardly used to study in school until 9th grade and I was always involved in extra-curricular activities like playing guitar, drums and being part of cricket and basketball teams. It was only during 9th grade that I started paying attention towards studies as the board exams were due next year, therefore my father asked me to pull up my socks. I consequently, started excelling in studies, which helped me secure Academic Excellence Award Scholarship for the next three years. By the time I started concentrating in studies, I had already acquired the skills of playing sports and recreational activities like guitar and drums, which enabled me to continue these activities without spending that much time which one usually requires for learning a skill. So being an all-rounder came quite gradually over a period of time and just required a little bit of time management. It is this time management skill, which I can say that I learnt at school, which is still helping me engage in multiple activities at the same time.
Were your sure about pursuing a career in the legal field from the beginning?
I was always fascinated with doing something different from my parents. Initially I started preparing for medical entrances in 11th grade and since I really enjoyed science, I used to excel at the exam preparation courses at Akash Institute in Delhi (an Institute which helps you prepare for medical examinations). But like I said I was always fascinated with doing something different from my parents, which always made me think about exploring different options and law was certainly one of the options which I had in mind. Then in the beginning of 12th grade my school organised a mock moot court for the students and I participated in the same as a speaker. It was during the preparation of that competition that I realized the thrill and excitement associated with the field of law and I knew that a career in law was right for me.
Tell us in detail about your time at NLU–J.
During law school, I participated in a number of moot court competitions like Vis East, Stetson Environmental Moot, Henry Durant and ICC Trial. Mooting was one activity, which I extremely liked during law school and I always wanted to perform better every time I participated in a moot. Besides mooting, I published a number of articles in leading national and international journals and as well as periodicals. Whenever, I got time, I also played basketball and cricket to unwind.
What skills did you acquire while serving various committees at NLUJ?
I was fortunate enough to be selected in a number of student committees by the faculty at NLUJ for various important positions. All these roles and positions helped me grow as a professional and as well as an individual. This is because working in any committee always involves coordinating and organising important events. This makes you more patient while dealing with your peers and as well as the University staff and outside organisations. Working for events also enables you to handle pressure without taking too much stress. This is true of every committee whether be is Sports, Cultural, Academic Support, Moot Court etc.
Well I think my fondest memories of working in any student committee were during my fourth year when I was the Secretary of Legal Aid Committee. During the short stint of one year we organised numerous awareness camps on legal issues in nearby villages of Jodhpur. Rajasthan as you would know is a very conservative state, which has practices of dowry, female foeticide etc. prevalent almost in every part of the state. Before my stint at the committee, I always saw those problems from only an academic point of view. My involvement with the committee was the first time that I saw these sensitive issues up close.  These events certainly had a lasting impact on me and really helped me while dealing with the pro-bono cases at the Delhi High Court Legal Services Committee. I would say that I really absorbed a lot of practical nuances when it comes to common societal problems during my stint at the Legal Aid Committee which made me more sensitive towards these issues of dowry death, child rape etc.
What difference did you find in the Indian and the world rounds?
(Kartikey was awarded the Fifth Best Oralist Prize at World Finals of Stetson Environmental Moot Court Competition and also the third best oralist at Northern Rounds of Stetson International Environmental Moot Court Competition.)
There is a marked level of difference in the judging standards of Indian and world rounds. While at the Indian rounds you will routinely find judges who are alumni of the law schools who tend to grill you on the legal points. So they basically tend to give marks based on your legal knowledge. I have been a judge in few competitions like Jessup, Stetson etc. post law school and I have noticed this tendency amongst the Indian judges to mark the students on the basis of their legal knowledge. Basically if you are good in legal knowledge then mostly you will get higher marks in other sections of the scoring sheet like style, etiquette etc. However, in the international rounds of any competition, the emphasis is mostly on the speaker's speaking style and his ability to answer the questions with poise and clarity. While legal knowledge is relevant during international rounds, but other sections become equally important.
Well during the World Finals of Stetson, my team members who were in the Indian rounds could not manage to come with me to Florida due to Visa and Financial issues. So ten days before leaving for the World Finals, I had to speak to the national and international organisational members of the competition to amend their rules and allow me to induct a new member from the University who had a valid US Visa. When the permission was granted, I managed to induct a new partner (Rashi Ahooja) for the World Rounds and she prepared everything in just five days and managed to secure the 6th Best Speaker at the World Finals. The entire period after the Indian rounds until the culmination of the World Finals was an exciting period which involved a lot of challenges and made me learn a lot of things like acting under pressure and petitioning the organisations to amend their rules.
Can you give three essential tips to our readers who wish to ace the oral rounds of an international moot?
The First tip would be to know your proposition, memorials and the relevant legal issues thoroughly. You cannot not know the above things. A person should equally devote a substantial amount of tine writing down the structure of his arguments and rehearsing them until you master them. In any moot court, a judge would try to deviate you from your structure but a good mooter would always come back to his structure of arguments after answering the judge's question. Lastly, always remember to speak slowly when it comes to arguing before international judges, as Indian accent tends to be really fast which the judges may not understand. I essentially followed all the above rules while preparing for any round.
What kind of internships did you do in your law school?
During law school, I managed to intern at many different places like law firms, counsels, consultancy firms and corporate organisations. This helped me get exposure to different realms of law and different work environments.
There used to be institutional support for procurement of internships at law school from third year onwards. However, I always managed to secure an internship for myself without relying on the Placement and Internship Cell.
Did you plan out the course of your internships?
I did plan out my internships as initially I interned with counsels to try and understand the basic fields of law like contracts, constitution and procedure statutes including arbitration. Then from third year onwards I interned in law and consultancy firms to get an experience of corporate laws.
I think it is extremely important for a law student to plan the course of his internships as certain internships like a corporate law related internship can be understood better only when one has read and worked on contract law related issues. So basically doing a corporate law internship in the beginning of second year will not make much sense for a law student. Also, if a person is thinking of applying for LL.M, then he must undertake internships, which will help him show his focus towards the field of law that he wishes to pursue in LL.M.
Can you give us a few tips to ace the art of paper writing?
Well there is no tip for writing a paper as such. One just needs to start writing and the person becomes better with time. What I would say is that a person should always pick up a novel topic to write, as there is no point writing on something on which already a lot has been written. I have always picked up topics on which I can add to the scholarship of the subject by highlighting my own original viewpoints.
Tell us how has moot court participations and paper publishing helped you in acquiring skills that are important for a successful legal career?
They certainly have. Moot courts made me develop the requisite confidence to appear before a judge in litigation. Although many would say that moots are not at all like a real case, to which I would agree as well, but moots give you a style of presentation and help you being thorough. I am so used to appearing in Court without looking much into my file as I acquired this habit while preparing for moot courts. I have also handled an international arbitration in Singapore and I must say that my mooting experience at Vis moot was extremely relevant for that arbitration interms of my presentation style. Legal writing although did not seem to have contributed to my drafting skills, but it helped me develop thought process and delve deeper into certain legal issues.
How did you manage your academics, curricular and co-curricular activities?
Well… I was always interested in basketball and cricket, but it was mostly in my first and the last year that I played these sports on a regular basis.
Like I said before, time management came naturally to me from school itself and it was never hard to manage all these activities at law school.
Tell us about your experience at Luthra&Luthra?
I was offered a job at Luthra&Luthra through campus placement. The experience was very interesting as I got to work in one of the most exciting teams in the country for Project Finance. I worked on few huge transactions, which helped me realise the need of a lawyer to pay attention to detail. Also, the experience helped me read very long documents in lesser time and improve my drafting skills by the end of my stint at Luthra&Luthra.
Why did you switch from a corporate job to a job of a practicing lawyer?
(After working in a law firm Kartikey started working as a practicing advocate under Mr. Rajeev Mehra, Additional Solicitor General of India.)
I switched because I always wanted to pursue litigation and arbitration and argue before the courts. I started with Luthra&Luthra because I wanted to save some money to help me tide over the initial years of litigation and at the same time become familiar with commercial documents.
The initial major challenge was to remain physically standing by the end of the day. Litigation unlike corporate work, involves a lot of running around the courts and even outside the court to conduct client meetings etc., so after working in a corporate firm one looses touch at being that physically active. Then obviously making new clients is always challenging in litigation as clients usually don't place confidence in young lawyers to handle their cases. I must say that everyday in litigation is a challenge, which comes with its own set of thrills and excitement. You never know what problem can crop up like a small mistake in filing because of which the registry doesn't put up your matter, like managing multiple courts on the same day, tackling judges on their bad mood days etc. So basically the uncertainties increase in litigation manifold and it was basically understanding that these uncertainties were very much possible on an everyday basis was the initial challenge.
Tell us about your work at Supreme Court of India.
I have majorly handled cases at the High Court and then at the Supreme Court. This is because I was associated with the chambers of Additional Solicitor General of India. The government work is really interesting and at the same time very time consuming not allowing you to find enough time for your private matters. So basically I used to handle atleast 8-10 matters a day for the ASG, which also sometimes turned out to be 15-20 matters per day. Obviously not all of them came up for arguments, many had just small applications or asking times for filing rejoinders/counters etc., many had adjournment motions or many required usage of court craft to ensure that the matter was passed over or put at the end of the board so that it can be rolled over to the next day. But what all these matters put together tested was the organisation and coordination abilities of the juniors as we had to coordinate with the government departments and as well as the Standing Counsels for their instructions. Many a times a 500 to 1000 page brief used to arrive in the office at 9 pm with instructions to appear next morning (We all know how disorganised and lethargic government departments can be). So this helped me read the files faster and understand what the relevant points can be in a short span of time. Whenever I used to have a private brief, then I had to face the additional problem of managing my workload.
Why did you choose Harvard Law School?
(Kartikey was awarded Jagdish Bhagwati Fellowship (Columbia Law School) Willams Papsworth Studentship (University of Cambridge) Graduate Dean Award (New York University School of Law), all of he declined to pursue an LL.M at Harvard Law School.)
All these scholarship applications are basically included in the application procedure for the LL.M Programme. Cambridge had a separate scholarship question in which you basically had to state your reasons for applying for a scholarship. NYU had a question on describing a legal issue facing a country or the world and proposing solutions to address the same. As far as Columbia was concerned, it did not have any separate question.
Harvard has also offered me a tuition waiver of almost 50%, its just that its not a named scholarship like that of Columbia, Cambridge or NYU. I chose Harvard primarily because it has the best faculty for the courses that I am interested in, like Constitutional Law and Policy. Also, candidly speaking, I intend to return to India post LL.M to continue pursuing dispute resolution for which a Harvard LL.M offers intangible benefits over the other LL.M programs.
What are the necessary traits required to bag a scholarship?
I think it's not only about law school but your overall profile. Curiously, I am still not sure as to what did the admissions committee like about me at every college that I got so many scholarships. I think this question is best suited for admission officers to handle.
But I would like to say that if I have to think of some factors which would have helped me then I would say a good rank at law school (top 2% is a must), international awards at moots, international publications and both government and corporate work experience would be the factors which could have probably helped. But like I said before, I am not even myself sure to give two cents about this.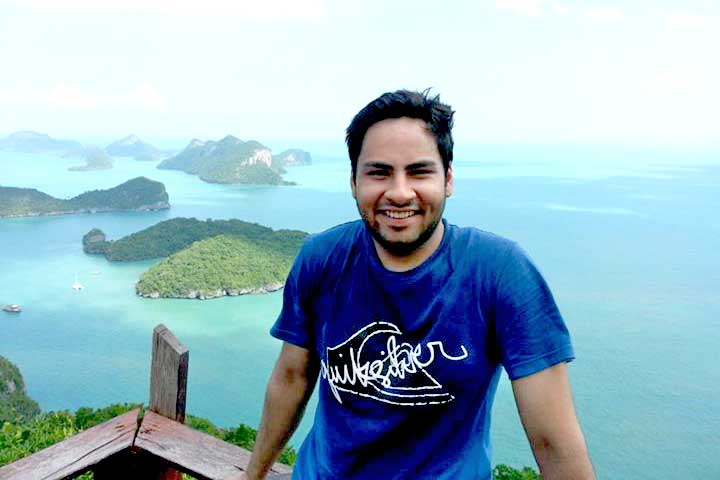 Tell us what motivated you to go for a master's programme?
I always harboured a desire to do an LL.M since law school. Its just that I didn't know what I wanted to study during an LL.M. So that's why I think that work experience is really important for most people as they get better clarity interms of what they want to study and how they want to utilize their time at LL.M which is just for 9 months.
The reason why I didn't opt for an LL.M at Indian University is because I have already studied at one of the best law schools of the country and I didn't think that pursuing an LL.M at another good Indian law school would enhance my skill set or knowledge base. I think an international LL.M programme always helps you develop different perspectives about a particular legal topic as there is a presence of diverse viewpoints of people from around the world. Additionally, studying your interest areas from the best professors of the world and not that of one country, obviously helps you delve deeper into that subject area.
What is your area of study at Harvard?
I intend on pursuing Constitutional Law, Negotiations, Civil Procedure, International Commercial Arbitration and other litigation related courses. I also intend to get involved with trial workshops/clinics and learn the American way of litigating.
From what I have heard from my friends who are Harvard alumni, I think the educational culture at HLS is really intense and demands a lot of time. This is chiefly because of the Socratic method of teaching which is followed at all US Law schools that involves a lot of reading up before coming to class and the class itself involves only discussion with the professor. Lets not discount the fact that a classroom at Harvard would be filled with some of the brightest minds so you can obviously expect a lot of cross-exchange of indepth analysis of legal issues. I think that's where the fun lies.
What are your plans after LL.M.?
I intend to continue with my Litigation and arbitration practice. As far as a job in corporate sector is concerned, that is definitely not cut out for me. Although, I certainly love corporate laws and I intend on continue doing commercial litigation.
Lastly, what would be your message to our readers?
I don't think I am in a position to offer any advice or a guiding principles to anyone at this time. However, I have always tried to follow what my father used to tell me since I was a child which was that one should pursue whatever he or she feels like. There is no set career path for anyone whether be it litigation, law firms or corporate organisations or NGO's etc. If one really likes whatever he does, he will never get bored of it. People should ask whether they are willing to get up every day and do that kind of work that they are doing. If not then Quit! If yes then I feel possibilities are limitless.