This interview has been published by Ayush Verma.
HOW WOULD YOU LIKE TO INTRODUCE YOURSELF TO OUR READERS?
I am an advocate practising in the Supreme Court as an Advocate-on-Record. I graduated from W.B. National University of Juridical Sciences, Kolkata in 2007. 
WHAT IS THE MOST NOTEWORTHY CHANGE YOU HAVE WITNESSED IN THE LEGAL PROFESSION SINCE YOU JOINED IT COMPARED TO NOW?
I enrolled at the Bar in the year 2007 soon after graduating from law school. I was also retained by a premier law firm for a few years before commencing my independent practice. Hence, I wouldn't say that the legal practice has witnessed a sea-change since I joined the profession. The standard of litigation, particularly at the Supreme Court, has always been known to be high and that remains to be the case even today. 
PLEASE SHARE THE KEY CHALLENGES FROM YOUR JOURNEY IN LITIGATION, FROM STARTING OUT AS AN INDEPENDENT LITIGATOR TO GOING ON TO BECOME AN ADVOCATE-ON-RECORD. 
I guess the toughest challenge for any law practitioner, whether in litigation or in corporate advisory, is to have a clientele and a good flow of work. A lawyer may be very erudite, but his knowledge in law wouldn't help unless he actually has a decent law practice. This challenge – of having clients and ensuring that you render the best legal services to them – is most arduous when a lawyer starts his independent practice. While most corporates prefer to approach top-tier law firms (and justifiably so, for the quality of legal services by these firms), individual litigants would always want to rely on their existing lawyers, unless of course, they are dissatisfied with them. This was the same challenge that I faced when I started my independent practice.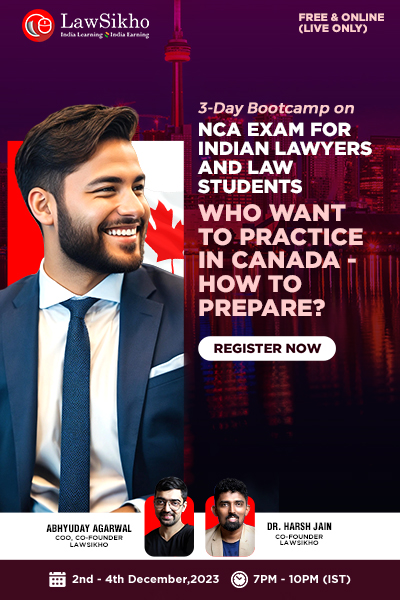 The only way to gain the trust of clients (whether corporations or individuals), and to get a steady flow of work, is to ensure that a lawyer gives his best in whatever little work comes his way. Indeed, hard work is the only thing that pays, as it is a lawyer's dedication towards his case and his client's interests that results in good legal practice. 
WHAT WAS YOUR INSPIRATION FOR VENTURING INTO WRITING? HAVE YOU WRITTEN ANY OTHER BOOKS BEFORE CONSENSUS AD IDEM?
I have always enjoyed writing since my law school days. As a law student, I had contributed articles in various law journals, including AIR, JIPR, Commonwealth Law Bulletin etc. While in practice, I authored a book on securities law (more precisely, on Unfair Trade Practices in Securities) which was published by Taxmann, 2013. I was also on the editorial board of Taxmann's Commentary on Company Law, 2013.  
WHAT IS THE OBJECTIVE BEHIND WRITING CONSENSUS AD IDEM AND HOW WILL IT CHANGE THE COURSE OF PROCEEDINGS IN COMMERCIAL LAWS?
Most civil disputes, whether involving corporate transactions or otherwise, involve contractual breaches. In fact, contractual terms are the very basis on which most commercial disputes are litigated in courts. The existing commentaries and treatises on Contract Law, which are usually referred to by law practitioners, are intended to serve as lectures on the entire Indian Contract Act, without focusing exclusively on the concept of "consent" – perhaps the most fundamental concept underlying a legally enforceable contract. Moreover, while referring to the concepts of fraud and misrepresentation, we tend to have a general inclination towards criminal law, even though the ramifications of these concepts in civil law are equally diabolical. The instant book seeks to serve as an exhaustive commentary on these issues. The recent episode of Fortis in its litigation against Daiichi, one of the most heavily contested corporate battles of late, has raised the levels of curiosity on this subject. 
THE TITLE OF THE BOOK MENTIONS THE CONCEPT OF "CONSENT & FREE CONSENT IN CONTRACT LAW". PLEASE TELL US ABOUT THE DIFFERENCE BETWEEN THE TWO?
Strictly speaking, a "consent" which is not "free consent" renders a contract either voidable or void ab initio. While "consent" takes place when two or more persons agree on the same thing in the same sense, it cannot be said to be "free consent" if it is caused by coercion, undue influence, fraud, misrepresentation or mistake. Sections 13 to 22 of the Indian Contract Act, which deal with numerous facets of free consent and the exceptions thereto are, indeed, fundamental to the very notion of consensus-ad-idem. Moreover, each of the exceptions to free consent, including misrepresentation, undue influence and fraud are subject matters which have evolved over the years. These concepts form the pivot on which legal validity of any contract stands, and you would be surprised at the extent to which the law has developed on these issues. The book is just a humble attempt to decipher and comprehend them. 
PLEASE SHARE THE PROCESS OF WRITING THIS BOOK AND ANY IMPORTANT MILESTONES YOU WOULD LIKE TO RECOLLECT.
I had started on the project sometime in August 2019, and by the time the year ended, I had completed a substantial portion of the research work. The task which was left was the actual writing of the book! While managing professional work and this project simultaneously was indeed difficult, things became relatively easier when the Covid-19 lockdown came to be imposed in March 2020. I was personally in a containment zone and there was no question of me stepping out of the home. This turned out to be a blessing in disguise, as I could now focus completely on the book. Indeed, this book is dedicated, among others, to all healthcare and sanitation workers in the country. This book was written when I had the luxury of time, while they were risking their lives in the battle against COVID-19. 
HOW IS YOUR BOOK GOING TO  HELP LAW STUDENTS AND PROFESSIONALS INTERESTED IN COMMERCIAL LAWS?
The book is an academic work. Contract law is not just a subject in law school but remains fundamentally important for all legal professionals and in-house counsels alike. Commercial arbitrations have remained, and continue to remain, a mainstay in corporate disputes, which primarily involve interpretation of contracts. It is for this reason that I feel the book, despite its unintended flaws, would be of interest to legal professionals, law firms, universities, corporate houses and more importantly, government departments whose commercial contracts are often challenged in the courts of law.
PUBLISHING A BOOK ON YOUR AREA OF EXPERTISE IS A SIGNIFICANT ACHIEVEMENT FOR ANY PROFESSIONAL. WHAT OTHER PROFESSIONAL GOALS ARE YOU ASPIRING TO TICK OFF YOUR CHECKLIST IN THE COMING YEARS?
This is indeed a flattering question for me. I do feel humbled that my book was published by Thomson Reuters, a leading publishing house. Having said so, the law is a profession which requires perseverance and continued efforts. Hence, I feel a "checklist" is something that can never be maintained in practice. What can be maintained, however, is one's love for the law. I aspire to do so. 
LITIGATION IS A GRUELING AND DEMANDING PROFESSION. WHAT ARE YOUR HOBBIES OR INTERESTS BEYOND THE PROFESSION AND HOW DO YOU MAKE THE TIME TO CULTIVATE THESE INTERESTS, SUCH AS WRITING?
As I indicated earlier, legal writing is indeed difficult while remaining committed to legal practice. Had it not been for the Covid lockdown, I doubt I would have been able to finish the project in the time that I actually did. Long working hours is a norm in the profession, and unless one remains disciplined on time management, it is practically impossible to undertake a writing project. 
Coming to my interests outside of the legal field, music, particularly, Hindustani Classical, has been my interest since childhood. Listening to old records of the Maestros is my favourite pastime. 
ANY PARTING MESSAGE FOR YOUNG LAWYERS WHO ARE ASPIRING FOR A CAREER IN COMMERCIAL LITIGATION? 
Young lawyers graduating from law schools should, firstly, remain grounded. The legal profession is demanding and requires lawyers to remain focused. Commercial laws, in particular, keep changing with times, and it is crucial that young lawyers continue to keep a tab on the latest case laws and statutory amendments. Regular reading of legal journals, or even daily visits to law-based websites, is the easiest way of doing so. This can be done while in law school itself, as it is a habit that remains with you throughout the profession.