Kavya Nagaraj graduated with a BBA.LL.B. degree from National Law University, Jodhpur in 2013. During college, she was on research work and has penned down a number of paper for various seminars. She also has an excellent series of internships with a mix and match of law firms and corporations. Soon after graduation, she joined Tatva Legal and currently works as an Associate there.
We have taken this opportunity to ask her about the several decisive moments in her career amongst other things including:
A unique Law school experience at NLUJ
Importance of internships
Induction and work at Tatva Legal
What motivated you to choose law as a career? How did you get through to NLU, Jodhpur?
Choosing law as a career was definitely not a backup option for me. I used to interact with one of my seniors from school who was then studying in NLSIU, Bangalore. I got to know the mechanics of a law school mainly from him. Later when I discussed this with my parents, they were very supportive and more excited than me; specially my father. There are no lawyers in my family; so I thought I should go for this.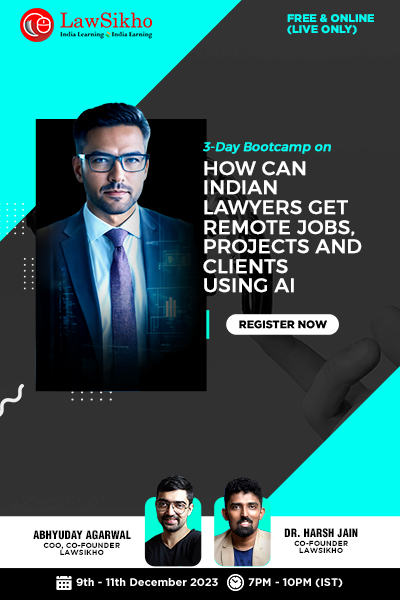 I wrote CLAT in the year 2008 and according to my ranking, I got through NLU, Jodhpur. I did not attend any coaching classes; I browsed through the newspapers for the current affairs and brushed up with basic knowledge of law.
According to me, choosing law as career should not be a backup option. It is one of the best career choices anyone can make. One can gain knowledge every day. Law is not constant; it keeps on growing, which is one of the things that make legal studies to stand out from other professions.
How would you describe your time at NLU, Jodhpur? Please tell us about the manner in which you approached academics while in college.
NLUJ is one of the best things that have happened to me so far. I have got to learn a lot from this experience, both academically and personally. To be honest, I did not take academics seriously in my first two years of college. Gradually I picked up and started off. Nobody can explain how one can approach academics per se, because everybody has a style of their own in dealing with it. As for me, I gave my best in whatever way I could. I did not go out of my way to do things that would make me dejected just to get highest marks in the subjects. I did not worry much if I sometimes got bad reports, because, hey, there is always a next time. I think that worked well for me. I have a good CGPA and experience in my account.
Would you say a great CGPA is a necessity to kickstart a good career in the legal profession?
As I said, I was an average student in NLUJ. I was not among the toppers, but I always gave my best in whatever I did.
According to me, a great CGPA is not a necessity to kickstart a career, because it's all about putting the things you learnt in college in force. If you know what you are good at and you can let others know that, that is enough to convince the employer that you are ready for that job.
What were your areas of interest during your graduation? How did you go about developing expertise and knowledge in these areas?
I was always interested in corporate law. That is the reason I chose Business Law as my honours course. We had the best faculty in our college. I learnt a lot from them and of course, our college library had every book that we could ask for. I started writing all the projects and seminar papers from scratch and used to take opinion from the faculty members regarding the writings.
I think one can be an expert in certain area of law only by experience. I cannot say that I am an expert in corporate law, because there is still a lot to learn, all I need is more experience, more exposure and a lot of learning.
Did you find that your law school education had prepared you for the real world practice?
Yes, definitely. What the law school provides us is the basic knowledge of law that we require to make use of in whatever field we go into, which is very much necessary. All we have to do is to make use of that knowledge and put it in action. We get a lot of exposure during the internships. That is one of the best things that a law student can experience, as he/she will get to know the mechanics of a legal profession while he/she is still pursuing the studies. They can get a basic picture as to what to chose and how to go about with their career choice.
The internship experience helps a lot when you finally land up a job. That happened in my case. Since I did most of my internships with law firms, I had a general idea of the work culture. So, it was easy for me to gel in Tatva because of the experience I gained in my previous internships.
How has your mooting experience been?
Mooting has not been my cup of tea. I participated in the moot courts held in our college for academic purposes only.
What would you suggest a fresh law graduate should do to hold spirit and utilise the opportunities available during the first year after graduation?
Yes, I agree that the first year after graduation is the most defining time of a fresh law graduate. You get immense number of opportunities and choices, when you are fresh out of college. It is the time when you can patiently sit down and decide what you have to choose and how pursue your career. Many people think that one has to have a job at the end of fourth or fifth year or else their life is doomed. I do not believe in this at all.
It is the time when you have to decide patiently what you want to do and how to make use of your education, rather than to be pressurised by others. At the end of the day, it is not everyone else's decision; it is yours. So, choose wisely.
Please tell us about the recruitment process at Tatva Legal?
The recruitment process at Tatva Legal is very closed. They recruit only when there is a vacancy. I had applied to Tatva Legal through their website, after graduation. Eventually, they called me for an interview and I got selected.
How was the job interview? Do you remember any of the questions asked to you? Please give our readers some tips to nail a law firm interview.
The job interview was very professional. I was interviewed by the partners, Mr. N.K. Dilip and Mr. Vasudev. I don't exactly remember the questions asked by them since it's been two years, but the questions were about general corporate and mergers and acquisitions.
There is no tip to nail a law firm interview. It is just as any other interview! You basically have to have knowledge of the areas that you are interested in and of the work that the particular law firm does. As many know, a law firm is a small group of lawyers. There will be no big rounds of interviews like aptitude, group discussion etc.  So, the main thing is having confidence and the ability to convince the interviewer that you know the law.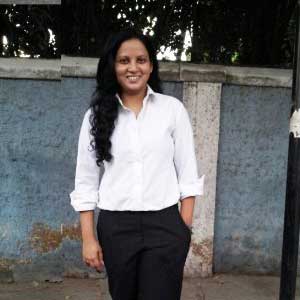 How tough were the first six months at your workplace?
Since I do work relating to real estate along with corporate, it was pretty difficult to get to know the technicalities of real estate, as it was completely a new field for me. But gradually I picked up and my colleagues helped me a lot in learning. The first six months is the most defining period where you have to be patient and trust yourself that you can do all the tasks. Many give in to the pressure and confusion and end up quitting during this period. That is one of the biggest mistakes one can make. You have to work through this crucial period and emerge. Gradually, you will realize that it was a piece of cake.
What are your day-to-day responsibilities? What is the most challenging aspect of your job?
My day-to-day responsibilities include legal due-diligence, both corporate and real estate, along with general drafting and review of agreements and contracts.
I would rather say that my job is an immense learning process rather than calling it a challenging task. My experience so far has been good; and I hope it will continue the same.
How do you manage the workload and your personal life?
I think it is an art to manage the workload and personal life. One should know when to spend time at home and when the work needs to be given priority; and you learn it on the job. Everyone has different parameters and zones. I give priority to my personal life on a different level and professional life on a different level. I avoid mixing them both. There are instances when I have to give more time to my professional life. But I compensate that by taking time off to be with my family and friends. It is all about managing your time efficiently.
How do you keep yourself abreast with latest industry news and trends?
Through newspapers, internet and of course, by researching for all the deals that we take up in our firm.
What are the primary professional ethics you follow while at work? What has been your strategy to deal with errors and mistakes?
I follow the instructions that I'll be given by the partners. We are like a family at Tatva. So, if there are any concerns, I openly discuss with my colleagues and sort it out immediately. Errors and mistakes are to be taken into account and learned from so as to not repeat them again. I acknowledge my mistakes, if there are any; and I try my best to correct them and avoid repeating those mistakes in future.
Please tell our reader about the internship and recruitment process at Tatva Legal.
As I said, the recruitment process at Tatva Legal is close-ended. Candidates can apply through the official website of Tatva Legal and if the requirement is met according to the available vacancy, they will be called for an interview. As for internships, the candidates can again apply through the website, a month prior to the slot they want to intern.
What do you feel makes an intern stand out and is very important for him to do to have a chance of getting a call back or even a PPO?
A basic thing one can do to stand out is to perform well in the tasks that he/she is assigned. If the interns show the ability to handle the tasks assigned efficiently, they will have a chance of getting a call back. But of course, that would happen only if there is a vacancy. Two of the candidates who were interning in Tatva, Bangalore have been given a PPO.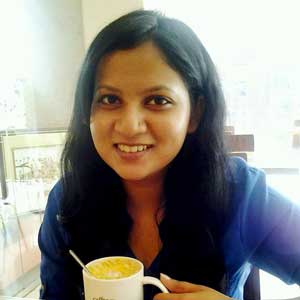 The question that whether one should specialise in a particular area of law or be more of a general lawyer often comes up before law students. What is your opinion on the same?
According to me, that's a personal choice any lawyer could make. It depends on the individual to specialise in a particular area or be a general lawyer. I chose corporate law because I am interested in the subject and want to grow in this field. It is best to choose what you are passionate about than to give in to the pressure and choose what you are disinterested in and end up disliking your profession.
Many lawyers would say that the actual learning takes place in the years of practice. How far would you say it is true?
Yes, that is true. You learn through practice, especially in the field of law. Legal practice is where you put all your knowledge in force. I have experienced the same. I have been given an opportunity to showcase my ability to utilize the knowledge that I have gained. The motto, 'Practice makes man perfect', should be adopted by every lawyer. There are no set rules in becoming a lawyer; one has to keep learning and growing.
What do you cherish most about the experience you've had over the past two years?
I cherish every instance where my work has got appreciated. Appreciation is one of the ways one can show that the other person is good at what they are doing. I have had a wonderful experience in the past two years. I have got to learn a lot from all the people I work with, in one or the other way. I have grown both professionally and personally.
Lastly, what would be your parting message for our readers?
The profession of law is a noble calling. It is one of the most brilliant learned and attractive professions. It needs not only high depth of learning but also a sense of social responsibilities which calls for the high and noble conduct. If you have chosen this profession, you are contributing a lot to the society.
Follow your heart. Never give in to the pressure of others. Choose a field that you would love to build your career in and make your work life blissful.