This interview has been published by Prabhjot Singh, Priyanka Karwa and The SuperLawyer Team
Why did you pursue LLB after MBA-Marketing?
A lot of what happens in our life is because of going with the flow. There were forces around me which pushed me towards law. I finished my MBA during the subprime crisis and had a few friends who were UPSC aspirants, and we used to have enriching discussions around laws, governance, economics, policy, management, international business, and regulatory environment etc.
Law interested me and I decided to appear for University of Delhi's Law Entrance Exam without any pressure in my head as I had already secured a PPO from Confederation of Indian Industry after my MBA-internship there. That year most of the law entrance exam was focussed on current affairs and I did not know those socialisations with friends will help me clear the entrance exam.
You got a job at a Band 1 firm as a professional support lawyer, but you choose law practice development as career?
I had a good 4 year long and successful stint with industry chambers early in my career. I was fortunate to get international exposure as well. A friend referred my CV for the opening as a Professional Support Lawyer in a renowned law firm and I got an opportunity to work on competition law matters with the finest minds in the country.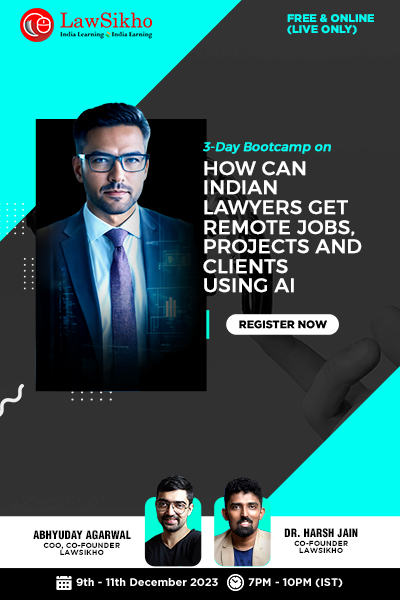 I had thoroughly enjoyed my work in FICCI which involved a lot of marketing-communication, events, writing, and media relations but soon I realised that I was not enjoying being the "lawyer".
My heart wanted to pursue a career in management of business of law. Then I got this opportunity with Singhania & Partners which resonated with me and was a perfect opening aligning with my education background (MBA & LL.B.) , interests in communication management, and experience.
Tell us something about Singhania & Partners and your role as Head- Practice Development at the law firm.
Singhania & Partners is a full-service law firm and is one of the best places to work. We are recommended in the area of Corporate-M&A, Arbitration & Litigation, Employment Law, Banking and Finance etc. Over the years firm has established itself as an expert in construction disputes and infrastructure sector.
I joined the firm as Practice Development Manager in 2015 and was managing communications. Soon after that Mr. Ravi Singhania, Managing Partner entrusted me with implementing his vision which was to ensure that quality and correct legal content should reach information seekers through digital means. Later on, I also led the digital transformation within the organization which is still a work in progress. Over the years my role has expanded to include campus outreach and internships management as well besides other strategic practice development initiatives of the firm.
What is your two cents of advice for other similar organizations planning digital transformation?
Having a vision on the objectives of digitisation is an absolute must for driving the digital strategy and creating a digital ecosystem for growth driven firms. No organization would regret investing in technology, each organization is on a different learning curve and systems and processes will continue to improve once we are on this journey. Sooner you start the better it is.
However, it is must to have a clarity on the objectives of digitisation. For instance, one should know whether through digitisation we are trying to improve marketing and client outreach or reduce duplicity of efforts in matters management, HR process improvement or internal records management or creating a digital ecosystem.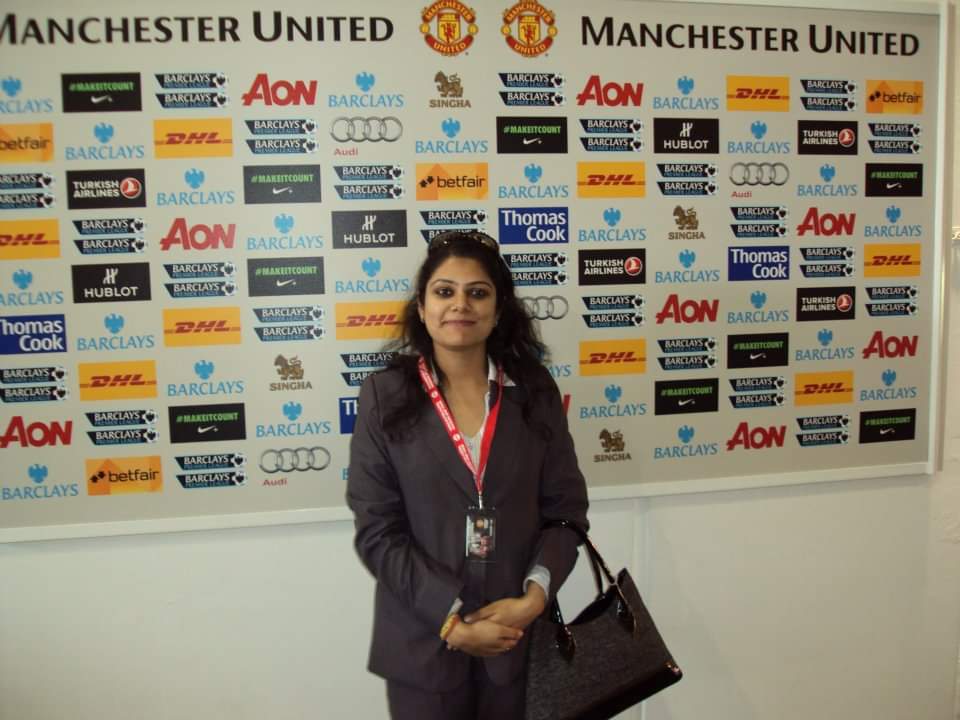 Lastly, whatever is the objective of investing in technology make sure you click with the service provider. Service provider is as important as the software you are purchasing. Interview and assess the delivery team assigned to you. Make sure that the implementation team is committed, has shown the stability with the company and have genuine interest in understanding your business and its people. Document minutest of details, work on end user feedback, improvise, and check progress regularly.
Why it has become strategically important to have a practice development department for growth oriented firms?
We are living in information age; organizations must invest in ensuring that the right communication about their expertise and services reaches to information seeker. Practice development department bridges this gap and play an important role in ensuring visibility across social media, reputation management, and website management through knowledge management of the firm.
They help create right internal and external communication to create a cohesive experience, and unified message for the prospective customers, prospective employees, internal and external stakeholders, and clients across all digital and physical platforms.
They do so through various means such as informative content dissemination to demonstrate the firm's expertise, managing submissions to legal directories, maintaining a record of the firm's engagement, and facilitating conversations between fee-earners and service seekers.
There are a lot of start-ups around law practice development consulting. Do you see law firms outsourcing this work to these start-ups?
Yes, there are a lot of start-ups around practice development consulting of law firm. This is a growing area. However, in my opinion, no outsider can do much to assist in practice development till the firm leaders do not have the buy-in of fee-earners. Planning and execution are two sides of the same coin, the consultants might give good suggestions and plan for you but there is more to it than meet the eyes and at the end execution of these initiatives cannot happen without the involvement of internal stakeholders. If your internal team/ fee-earners are not aligned with you in meeting the practice development objectives consultants won't be able to deliver much. Those who will be able to bridge the gap between planning and execution will survive and flourish.
What advice would you give to someone considering a career in the legal field?
I would recommend aspiring lawyers to do as many internships as possible and take exposure in different practice areas. Even if you have decided on practice area for you, I would recommend that lawyers should do internships in other practice areas as well to develop a holistic perspective.
I strongly advocate that law students must do internship in the practice development departments of the law firms, and it becomes even more important if they want to establish their own practice after finishing their law degree.
---
Get in touch with Khushboo Luthra-