Kirthi Srinivas holds a degree in B.SL, LL.B. from ILS Law College, Pune, he graduated in 2013. He has participated in various co-curricular activities and has multiple publications to his name. He was also the Convener of Corporate Law Cell at ILS which he had co-founded in his second year of law school and was also associated with ILS Law Journal. While in law school, he also managed to pursue Advanced Course in Copyright and Related Rights (DL – 201) from WIPO and Certificate Course in Competition Law & IPR from FICCI. Soon after graduation, he joined Indiabulls as a Management Trainee/Legal Office. Currently he works as an Associate at HSB Partners.
In this interview, he talks about: –
His law school experience;
The importance of academics as well as co-curricular activities at law school; and
His experience at India Bulls and HSB Partners.
Legal studies are still only a backup option for quite a lot of students. What motivated you to choose law as a career? How did you get through to ILS Law College, Pune?
That is a correct understanding of the psyche,as a lot of students in India end up choosing technical/science or commerce stream after Grade 12primarily because of the career avenues it opens up.However, the trend is changing as a lot more students in India now understand that a legal degree offers anequally wide array of career options beyond court rooms.They recognize that the skills you pick up during law school and during initial years of practicecentres around skills like people management and added to that a lawyer's ability to communicate effectively helps and these are skills which are at the heart of management skills andthus opens up an array of career option in other fields. Therefore, I agree with the statement in a historical context however, I believe that a career in law is now fast emerging as the primary option for a lot of youngsters in India for the aforesaid reasons.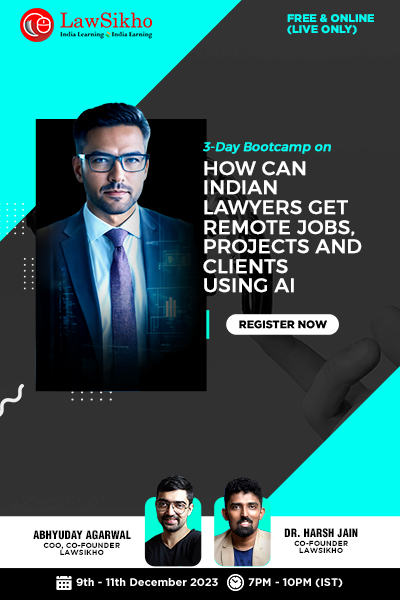 In my case, I had taken up science stream after Grade 10, and since, I do not have any lawyers in my immediate family I wasn't aware of what it means to have a career in the legal profession, but my drift from science stream to legal profession was initiated by my interactions with my cousin who had just graduated from law school at that point in time and had started practising indirect taxation with Lakhsmikumaran and Sridaran at Delhi.Hearing stories abouthis experiences at work were quite interesting and sparked my interest in the legal profession.After some further research on my own I realized that legal profession had a lot to offer than the traditional clichés it is known for. Application to ILS, happened as a conscious effort as I had heard about the college from a school senior and it seemed a good place to study law. Apart from that the college is located in Pune which is known to be a college town.
How did you fare in your academics at ILS? Would you say a great CGPA is a necessity to kickstart a good career in the legal profession?
I believe that I had a balanced academic career at ILS, spread between academics and other extra-curricular activities which included being part of the editorial committee of the college law review, taking part in moot courts and being the convenor of the corporate law cellwhich I co-founded during my second year at ILS. I believe that maintaining a decent percentage or CGPA is desirable, but anything below that is not an end of the world scenario. I think percentages apart, a fresher needs to have skills such as willingness to learn in order to kickstart a good career in law as most of what you learn at law school are very theoretical in nature and will be unlearnt to accommodate for practical learnings which cannot be taught at law school.
Did you have any such experience during an internship which helped you decide your career choice?
Since ILS has a more traditional approach to testing and evaluation of the students, there was no concept of chapter-wise tests or projects or compulsory presentations etc., therefore theemphasis were on the semester exams. We had a 3 week preparatory leave prior to the semester exams and that took care of the preparation for the semester exams. So, the emphasis was always to score well in the semester exams in order to maintain a healthy aggregate percentage. Apart from that, as an addition to regular classroom academics I had enrolled myself in certain diplomas/certificate programmes thathelped me a lot.
All my internships were with law firms and with a tax portal which included Mulla&Mulla& Craigie Blunt &Caroe, Crawford Bayley & Co, ALMT Legal, Taxsutra and Juris Corp and revolved around general corporate, mergers and acquisition, banking andcompetition/anti-trust areas of practice. Certain assignments which I carried out during my internship helped me develop interest in my current areas of practice. I feel that each internship taught me something new, but I am biased towards my internship at Crawford Bayley and Juris Corp for certain assignments which I was part of and which I thoroughly enjoyed and revolved my current areas of practice.
What all activities did you participate in?  How important do you think that extra-curricular activities are to a law student?
I participated in moot courts actively in the first 4 years of college and later took up drafting moot problems/case studies.As my time at college progressed my interest gravitated towards organising events at college. In second year of college, I co-founded the corporate law cell, a cell whose aim was to have an informal discussion among the student body on the latest news in the world of corporate laws et al. Apart from the aforesaid, I have been part of the editorial board of the college law review.
Answering the second part of your query, I feel extra-curricular activities were important in shaping me and believe were an integral part of my learning experience, I believe that there is no "one size fits all" concept when it comes to how a student goes about structuring their time at law school. Therefore, it is best left to the discretion of the students.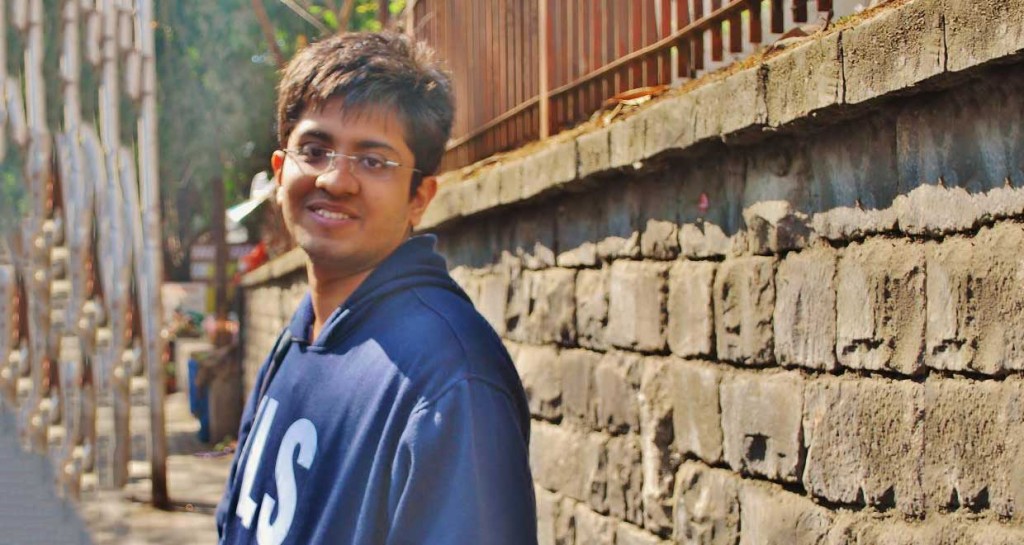 What were your areas of interest during your graduation? How did you go about developing expertise and knowledge in these areas?
My initial interest in law school revolved around international law, contracts, constitutional law as these were the initial law subjects taught to us and were quite interesting. However, over the course of my interactions with certainseniors and exposure I received during internship,my interest shiftedtowards corporate laws especially investment laws, mergers and acquisition and competition law. Developing interest is easy but sustaining it is the tough part. Writing research papers, articles, presenting at conferences are some of the options I explored. I think reading about these subjects both from a legal and a commercial perspective also helped.
After graduation, you joined Indiabulls as a Management Trainee /Officer – Legal. What had contributed towards this appointment? What did you take away from your experience at Indiabulls?
I was always interested working in-house for a while, but was reserving such an assignment after spending my initial years after graduation with a firm. The move to Indiabulls, therefore was as a matter of coincidence and happened as part of the placements facilitated by the college. The assignment revolved around dealing with compliances of a mortgages company. Since, my experiences prior to Indiabulls had been in the form of internships at law firms exclusively, working in-house at Indiabulls was unique. However, when I reflect on what it has taught me I would have to say working in-house lends perspective now more than ever as I can relate to being on the other side and can relate better to a client and thus I am equipped to provide appropriate solutions.
After having worked at Indiabulls for 8 months, how did the shift to HSB Partners take place? How did you go about bagging this job? Please tell us about the recruitment process atHSB Partners?
I had always wanted to start my career at a firm and then shift to an in-house legal department, but the reverse was true in my case. Therefore, I was on the lookout for an opportunity and heard that the firm was on the lookout for a fresher with about 1 year PQE at that point in time, added to that I wanted to focus on my areas of interest and the firm is known for its transaction and advisory capabilities in venture capital/private equity, m&aetc. and the firm has a strong clientele in South India which prompted me to make the jump. The recruitment process is quite simple and hassle free, and the firm gets in touch with prospective candidatesbased on the applications received and sets up an interview with a partner, it comprised of two rounds of interview in my case (both of which were technical in nature).The interview is based on the resume and latest developments in corporate law/regulations.
Please give our readers some tips to perform well at a law firm interview.
I think a law firm interview at a fresher level is designed to test your basic understanding of law, commercial awareness and common sense. First and foremost tip is to keep your resume short and relevant to the kind of opportunity you are targeting, therefore if you are interested in being a transaction lawyer your resume should be tailored to your internship experience relevant to that in case if you are a fresher. Second, you are expected to be well versed with every little detail in your resume e.g. If you have carried out a research during a past internship and the same is listed in your resume, you are required to know the position of law with respect to the same both from its historical and current standpoint.
How tough were the first six months at your workplace?What are your day-to-day responsibilities? How is the experience so far?
I wouldn't say my first six months at HSB were tough. It was interesting from the standpoint of the kind of work/assignment I was exposed to. Work at HSB, generally happens as a product of debate between team mates and senior colleagues are helpful in shaping the discussion towards a productive outcome. The day-to-day responsibilities revolves around tracking various stages in which assignments are and responding accordingly. It involves reviews of opinions/documents, drafting a suite of documents based on the kind of assignment we are engaged in, client meetings and strategies in relation to the aforesaid. So, far my experience has been good. I think most of it is contributed by the variety of work we do and the clients we interact with.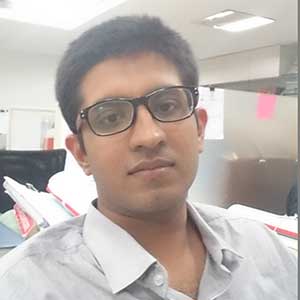 How do you keep yourself abreast with latest industry news and trends?
I think it is very  important to stay well versed with the constant changes to laws/regulations in order to advice client's effectively, so the obvious answer would be to proactively track certain government websites such as MCA, RBI, SEBI etc., apart from certain blogs to keep abreast with latest changes to policy etc. However, even if one does not proactively stays in sync with the latest updates, it happens as part of work when one has to read various policies/laws/regulations and changes to them while preparing opinions and drafting documentation.
What are the primary professional ethics you follow while at work? What has been your strategy to deal with errors and mistakes?
The thumb rule in professional ethics which all lawyers follow is to keep our client's work confidential. As a young lawyer, I have had my fair share of doubts but my strategy has always been "when in doubt consult your senior". In my view, it is a better option to minimise errors/mistakes by holding back on the work/responding in haste especially if you are unsure or have a persisting doubt thus you can avoid a faulty decision from translating into an error/mistake.
Does HSB Partners take interns? What do you feel makes an intern stand out and is very important for him to do to have a chance of getting a call back or even a PPO?
HSB takes interns throughout the year. Interested applicant's are required to send a short e-mail with their desired period of internship and attaching their resume, the relevant team in-charges subsequently get back on the availability of a slot for an internship. In general, if an intern has an open mind and willingness to learn coupled with the ability to work intelligently then their chances of getting a call back/ PPO increases dramatically.
The question that whether one should specialise in a particular area of law or be more of a general lawyer often comes up before law students. What is your opinion on the same?
I think there are no generalist in law, there are several lawyers who tend to advise on variety of subjects but they too have their specialities through which they are recognized. Being a super specialist right from the start is not advisable because it is very difficult for a lawyer to be sure of their interest right from Day 1 of practice, as the profession is quite dynamic in nature and the scope of work keeps changing, in course of time it would be highly likely that everyone dabbles with multiple practice areas, therefore it would rather be desirable to have a handful of linked subjects/ areas of practice which one has interest towards and see what interests you better in the longer run and focus on those.
Many lawyers would say that the actual learning takes place in the years of practice. How far would you say it is true? What was the case in your situation?
I think that is very true. Most of what one learns at law school is oriented towards theory and is vital in laying a strong foundation towards principles that make up the subject. However, law as a subject is constantly evolving therefore it is in a state of constant flux and by that token a lawyer needs to constantly unlearn and learn new things to be able to stay relevant.
Lastly, what would be your parting message for our readers?
For freshers specially and those who are thinking of taking up legal profession, the profession as such is slow in terms of growth as compared to investment banking, finance etc., so you will be required to have patience in order to succeed. Second, the other key principle to success in this profession is to work intelligently as opposed to working hard. Thus, it would be wiser to develop the proficiency in order to work faster to deliver with better/faster turn arounds for your clients without compromising on the quality of deliverables.