Krishnava graduated from Symbiosis International University, batch of 1999, with a degree in BSL LLB. Krishnava started his legal career in the Calcutta High Court where he practiced civil law. After a short stint at the High Court, he joined ICICI Bank in Mumbai where he gained several years of experience in handling transactions in the stressed assets space and international banking sector. He joined Amarchand & Mangaldas & Suresh A. Shroff & Co. in 2005 and became the partner in charge of the eastern operations of the firm in the year 2007. He retired from Amarchand & Mangaldas & Suresh A. Shroff & Co. as a partner in June of 2009. Krishnava is currently the Managing Partner of Argus Partners.
In this interview we speak to him about:
Pursuing a BSL LLB degree
His experience spanning time in court, the banking sector, and law firms
Being Partner
How would you like to introduce yourself to our readers?
I am very fortunate to be a part of this profession and am extremely passionate about the subject of law. I am grateful for having seniors, peers and juniors from whom I have constantly learnt and continue to learn. I feel blessed because even after almost two decades, I absolutely love what I do.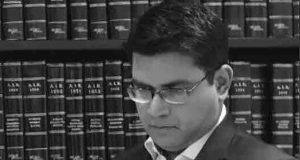 Do you feel that there is a divide between NLU and Non-NLU students?
I personally did not find any difference. In my first job at ICICI Limited (as it then was), I had a large number of NLSIU almuni colleagues, some of whom are still my closest friends.
One's own career trajectory is based entirely on one's own capabilities. While law school/college may help you find initial space in the ecosystem, the future and destiny of your career lies entirely in your own hands.
What is unique about the B.S.L. course that you undertook and how did it contribute to your career in law?
Law and society are really two sides of the same coin, intertwined and interdependent. One of the subjects I remember fondly is legal history and evolution of law against the backdrop of a dynamic society.
What, in your opinion, is the level of importance that needs to be attached by a student to GPA? 
Law school scores are the only objective criterion in a CV. Although a higher CGPA is definitely a significant indicator, co-curricular (publications and articles) or extra-curricular activities also play a significant part in shortlisting candidates.
What kind of internships did you engage in during your student years?
In all my years through college, I only interned at a counsel's chamber – Mr. Abhrajit Mitra in Kolkata. Without a doubt, my learning there has been invaluable, and still holds me in good stead.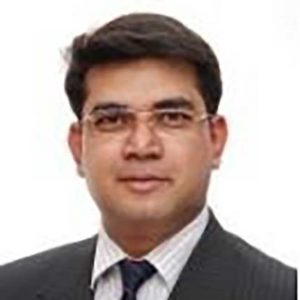 What are your areas of specialisation and how did you go about choosing these fields?
I straddle largely two practice areas i.e. General Corprate/M&A, as well and Banking & Finance. Having said that, I am also involved with quite a few commercial disputes.
At what stage in one's law school life must one pick a specialisation? 
In law school, one's career is at a nascent stage. Specialisation at that level is something I don't really encourage. It's very important for one to go out and learn and then decide their forte. We must be grateful that our profession offers us a boundless universe of knowledge. The initial years must be spent exploring that universe. Unless one has a very strong reason to choose a specialized area of law, one must navigate this labyrinthine world of law to really and truly appreciate any specialisation.
What must the CV of one who is aspiring to land an internship/placement with a top notch corporate firm look like?
Apart from the CGPA, co-curricular engagements such as articles and publications play a vital role while screening the CVs. Another area which is considered, is the extracurricular activities that one is engaged in, to ascertain a well- rounded development.
Having started off at ICICI Bank, why did you choose to make the transition to a law firm?
I must mention that the learning I received in ICICI was absolutely unparalleled. However, my transition was purely a personal choice. I wanted to explore areas beyond banking and finance.  Having said that, today, I see extremely bright minds in in-house roles. The last few decades, of course, driven by market dynamics, have created challenging opportunities in the in-house space with an identified trajectory which makes it an attractive career choice.
Give us some insights on the qualities that Tier-I firms look for in prospective candidates.
(Krishnava has previously worked at Amarchand & Mangaldas, one of the most sought after firms by law students, as Partner.)
Broadly, the qualities one should demonstrate in an interview are:
(a) good technical skills. Remember, it is a technical job which you are applying for after finishing five years of gaining technical knowledge. It takes just a few minutes for the interviewer to assess whether you are speaking from knowledge, or you are merely trying to second guess based on logic;
(b) an analytical mind with a high level of curiosity on the subject. If you are discussing a paper you have written (or a moot or an internship note you have worked on, do demonstrate the breadth and depth of the research that you have undertaken to write/work on the paper/moot/note.
(c) an ambitious and confident attitude with  a sense of purpose and meaning in what you want to achieve (while demonstrating this quality one must be careful not to be seen as over confident, brash or disrespectful). A word of caution, while a friendly disposition is always welcome, being overfriendly or casual during the interview may be counterproductive.
Tell us about your current association with Argus Partners as a Managing Partner. 
After resigning from Amarchand Mangaldas, I founded Argus Partners in 2009. In the year 2012 we merged with the firm Udwadia & Udeshi, which upon the merger, changed the name to Udwadia Udeshi & Argus Partners. In 2015, the firm Udwadia Udeshi & Argus partners changed its name to Argus Partners.
Give us a brief capsule of the life of a partner and your average working day experience.
Because of the young demographic matrix of our country, a partner of a law firm in India also goes through various stages. At a junior partner level, she is the main execution person leading the team and the transaction/matter. The responsibility is not only to the transaction/mater at hand but to also to strengthen the Firm's relationship with the client. At a senior level the responsibility lies in expansion of the firm's practice in all areas. This apart, various administrative functions of the firm are also supervised by some partners. At all levels, a partner must be a thought leader with the ability to inspire the next generation. Personally, as a Managing Partner of the firm, my time is divided between client work and various adminstrative matters.
Is there any other suggestion you would like to give to our budding lawyers?
In the age of social media where success and happiness of friends and colleagues are proudly displayed on their respective walls and continuously so, I am reminded of an old Chinese proverb which says, "the biggest source of unhappiness is over estimating the happiness of others".  The future which will befriend artificial intelligence will also pay a hefty premium for cerebral input, for truly an intelligent mind. And the intelligent mind is the one who picks the nuances and expresses her mind from the depths of knowledge. There is no alternative to knowledge.
Remember, you are the future and nothing can be more powerful than that. Believe in chasing dreams. Remember, winners are not made overnight, and also remember that success is not a destination but the journey, and a beautiful one at that!