Kunal Endait completed his graduation from ILS Law College, Pune. He then went on to pursue his LL.M from NLSIU. He is currently in-house counsel (Head Litigation & IP) at Mintkart India Pvt Ltd (formerly EBay India and a Flipkart group company). He has over ten years of professional experience and has experience of working in media and newspapers industry. He is skilled in litigation, negotiation, and transactions along with corporate advisory. He shares his experience as a lawyer, in house counsel and a writer.
In this interview, we speak to him about:
Roles and responsibilities as chief manager-legal at Bennett, Coleman & co. Ltd
Experience as an in-house counsel at various organisations
Choosing a career in media law
Importance of writing research papers.
HOW WOULD YOU LIKE TO INTRODUCE YOURSELF TO OUR READERS?
A lawyer, born and brought up in a lawyer's family. I did my graduation in law from ILS and post-graduation from NLSIU. Law comes to me as heredity and I always knew right from the beginning that I wanted to become a lawyer as I had observed my father's efforts, dedication, knowledge and respect he commended by his popularity as a successful advocate, which were sufficient considerations for me to decide my career path at the very threshold. Frankly, I never thought of any other conventional courses and my goal was fixed right from the beginning.
PLEASE TELL YOU SOMETHING ABOUT YOUR COLLEGE LIFE? HOW INSTRUMENTAL HAS YOUR COLLEGE BEEN SHAPING YOUR CAREER?
While I always wanted to opt for law, my parents had a fair expectation that I should make all endeavours to secure my candidature in premium law institutes. To my luck, I secured my seat in one of the best institutes, ILS, Pune. Let me also be candid here, coming from then under developed part of the country and that too from vernacular medium (I belong to Dhule district, Maharashtra), I was skeptical if I would be able to continue with ILS, but then I interacted with my faculty, who all guided me throughout my law curriculum and also made some of my best lifetime friends, who all have always supported me throughout my journey. I was a sport rather cricket follower and would often participate in the various intercollege/university tournaments and that also added to my confidence. Internet and other online resources were yet impact the market then, hence I could spend quality time with books and library of my college. ILS has one of the best law books collection and luckily, I was benefitted. I was not much of bookish person, but always loved reading legal texts, if not literature. I would also like to mention my professors Shri. Deshmukh, Shri. Jaybhay, Bhadbhade Madam, Bhatia madam, who are all known to be the best and they indeed added a lot to my life as their student.
WHAT MOTIVATED YOU TO GO FOR A MASTERS PROGRAMME?
It was my father, who suggested that I should contemplate taking up further studies. I was looking at multiple options at that time, including civil services, foreign studies and assignments, however, I found my father's suggestion quite convincing, though he insisted that I should make efforts to take up my masters in the premium law school. Around the same time I came across NLSIU masters program advertisement in newspaper and I applied for their entrance test. I did not have much of time to prepare for entrance exams, however, my final year of LL.B studies helped me and I got through the entrance test and that's how I got into NLSIU. I must acknowledge contribution of my professors Prof. Viaykumar, Prof. M K Ramesh, Prof. Devidas, Prof. Ajjappa and others for their kind guidance.
PLEASE TELL US ABOUT YOUR TIME AT LAWYER'S COLLECTIVE. WHAT LED YOU TO SHIFT TO AN IN-HOUSE ROLE AFTER WORKING IN LITIGATION?
I owe Lawyer's Collective as it taught me extensively post academic life and helped me grow as a professional. When I was about to submit my dissertation for my masters, Lawyers Collective happened. I joined them with their HIV/AIDS unit as Legal Officer and was looking into litigation matters for their clients. HIV/AIDS Unit was providing pro bono legal support to the deprived and discriminated people. This came across as the best opportunity I could have asked for. I got to handle plethora of matters involving constitutional issues, writs, criminal issues, civil and property related disputes etc. Nevertheless, the best part was to work directly with Mr. Anand Grover (Sr. Counsel), who was heading the team and the guiding force behind the strategy we would devise to contest matters for our clients then. Gradually, I started handling firm's matters and that's when I received extensive exposure to constitution and writ side issues. Mr. Grover is very particular and would often make us read common law judgements, because of which the team also received exposure to common law authorities. Lawyers Collective offered me an opportunity to work on the projects involving property and inheritance rights of women in Indian sub-continent. I visited Sri Lanka and Bangladesh sometimes around 2008, met lawyers, NGOs, Human rights activists etc and that added immense value to me not only as a lawyer but as human too. Working with Mr. Anand Grover as an honour. I would like to also acknowledge contribution of my then Manager, Mr. Vijay Hiremath, who also guided and supported me throughout my stint, he is a successful counsel and continues to guide me even now.
YOU HAVE DIVERSE EXPERIENCE AS IN-HOUSE COUNSEL AT VARIOUS ORGANISATIONS. WHAT IS THE NATURE OF WORK OF AN IN-HOUSE COUNSEL?
I feel in-house lawyer cannot really summarise his/her work in a short one page write up. It is always the variety of issues that the in-house counsel needs to address to on a regular basis. Mind you, unlike other sectors, in-house legal team needs to be on its toes as any issue impacting your employer's interest would have to first run past through the legal team and therefore opinions and advises are required to be issued with real rapid pace, that too ensuring correctness in the advice.
In my small span of in-house I have handled litigation (civil, criminal, consumer, IP, constitutional etc.), contracts, corporate advisory, notices (private, law enforcement), HR related issues, business transfers along with variety other.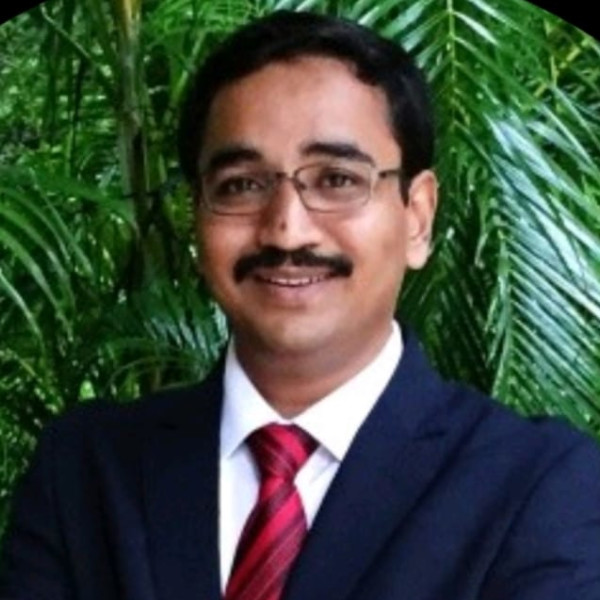 WHAT WOULD BE YOUR WORD OF ADVICE TO STUDENTS INTERESTED IN MEDIA LAW?
Being a media lawyer is a responsibility, not only towards your organisation but society at large. Your advice would have bearing on your reader/viewer's right to know, a fundamental right that enables every individual to have access of every affair that is taking place around him/her in the society and country. Importantly, working into media sector is almost 24/7 assignment and you must always act proactively. Media law is a key sector and those who wish to choose this as their career must bear in their mind that the constitution of India is extremely instrumental in this field along with media and broadcast, press laws. I have enjoyed my time with multiple media entities and I am extremely proud of that. As an in-house, one should indeed explore media opportunity, I feel.
AS CHIEF MANAGER-LEGAL AT BENNETT, COLEMAN & CO. LTD WHAT WERE YOUR ROLES AND RESPONSIBILITIES?
I was a team member of their litigation portfolio for the western region of India. Simultaneously was responsible for corporate advisory, property related issues, checking legal compliance, engagement with law enforcement agencies, variety of contracts and the most importantly working with Mr. Amit Rai directly under his guidance. I would like to mention Mr. Rai especially as he is my Guru, who has taught me extensively on the media laws, apart from being a great professional, he's extremely caring boss and you have a lot to learn from him, particularly his leadership skills and his in-depth hold on law subjects and related issues. It was a fulfilling experience working under Mr. Rai's leadership at Bennett, Coleman & Co. Ltd.
IF ANY STUDENT WISHES TO INTERN WITH BENNETT, COLEMAN & co. Ltd WHAT IS THE PROCEDURE FOR APPLICATION?
Bennett, Coleman & Co. Ltd has its own legal department and the students may approach the team through HR department, who will guide them in a better manner.
YOU HAVE RECENTLY MOVED TO MINTKART INDIA PVT LTD (FORMERLY EBAY INDIA AND A FLIPKART GROUP COMPANY) AS IN-HOUSE COUNSEL (HEAD LITIGATION & IP). WHAT FACTORS INFLUENCED YOU TO MOVE TO EBAY?
I think e-commerce is a fast paced sector and would present multiple legal challenges, opportunities for learning as well value addition for a lawyer. It is a privilege to be associated with the market leader, Flipkart, particularly when I will have an opportunity to explore global scenarios through the platform. It is also interesting to work closely with the team in the wake of recent takeover of Flipkart by Walmart.
HOW CAN A LAW STUDENT APPLY FOR INTERNSHIP AT THE LEGAL DEPARTMENT OF MINTKART INDIA?
I would advise students to get in touch with HR team of the company and they will guide you through the process.
YOU HAVE AUTHORED NUMEROUS RESEARCH PAPERS. WHAT SHOULD BE THE APPROACH OF A STUDENT WHILE TAKING UP THE TASK OF AUTHORING A RESEARCH PAPER. WHAT ADVICE WOULD YOU GIVE TO LAW STUDENTS TO IMPROVE THEIR LEGAL WRITING SKILLS?
I firmly believe, the research papers/thesis cannot be carried out based on hear say or for that matter using internet resources. Most of my research papers were based on empirical research and experiences. For instance, I had authored a research paper on the plight of refugees and legal remedies for them, and for the said project, I had spent 3 days in a refugee camp and interacted closely with the victims and aggrieved people. Getting firsthand knowledge is extremely crucial and one must not rely solely on the third party data. I had implemented similar methodology during my visits to Sri Lanka and Bangladesh.
YOU HAVE THE EXPERIENCE OF BOTH LITIGATION AS WELL AS IN-HOUSE ROLES. PLEASE TELL US ABOUT THE DIFFERENCE IN BOTH FIELDS. WHAT FACTORS SHOULD A YOUNG LAWYER/LAW STUDENT KEEP IN MIND BEFORE DECIDING WHICH FIELD TO CHOOSE?
I feel there isn't much difference, its just that the terminologies very from external clients to internal clients/stakeholders. While I have worked as a practicing counsel as well, in-house has little difference that you must have all round industry knowledge and that yours advises require should be self-sufficient. By that I mean to say that in-house counsel's advice should be extremely helpful for your external counsels that they merely have to argue the matter based on the in-house advice. Both complement each other.
WHAT WOULD BE YOUR PARTING MESSAGE TO OUR READERS WHO ARE PRIMARILY LAW STUDENTS AND YOUNG LAWYERS?
Go for it. Law is a sector, which does not only offer you monitory growth, but will also offer you feeling of adding values to society at large as the core purpose of legal system in our country has this basis. Time is changing, law is no longer what it was, we have ample opportunities, please join the league.