Lomesh Nidumuri is a graduate of Delhi University. He also holds a Masters in Law from New York University School of Law. Prior to joining IndusLaw, he has worked at Bharucha & Partners, and Dua Associates.  Asian Legal Business (ALB) featured him in its annual list of "Forty Under Forty " lawyers in the Asia-Pacific region for 2017. Lomesh's current practice involves civil and commercial litigation.
In this interview we talk to him about:
His LL.M from New York University School of Law
Importance of higher education
Tips on writing SOPs and traits required to  bag a scholarship
Maintaining a work-life balance being a Partner
HOW WOULD YOU LIKE TO INTRODUCE YOURSELF TO OUR READERS?
Thanks very much for having me here for the interview. I must say that to be featured as a "Super Lawyer" is a bit of a misnomer, as far as I am concerned. I still have a long way to go and there is so much waiting to be achieved. However, I am giving this interview with the hope that students can benefit from my experiences, and perhaps give them some direction.
I am a dispute resolution partner of IndusLaw based out of Bangalore. I have been exposed to all kinds of litigation and with time I have focussed my practice more on arbitration and commercial disputes. Apart from lawyering, I love playing all kinds of sports (particularly football, cycling, and squash) and spending time with my four-year-old son. I love listening to music – particularly psychedelic rock of the 1960's and 1970's, blues, jazz and classical. I try and catch up on general reading as much as possible – biographies/autobiographies of great men tested by adversities, espionage, and politics, are some of the genres of books I like.
WHY DID YOU CHOOSE TO PURSUE A DEGREE IN LAW, AMIDST THE MANY OPTIONS THAT YOU HAD AFTER SCHOOL?
Growing up, I had a profound interest in a wide range of subjects such as history, politics, geography, civics, physics, and astronomy. I was and continue to be deeply passionate about our defence services. All through my school and college, I was actively involved in extracurricular activities such as debates and elocution, apart from sports. Our education system was a nightmare for someone like me! The choices that are offered in our education system are very rigid and choosing my career path wasn't easy. I had always liked the idea of being a lawyer in court arguing cases for clients. I was fascinated by the fact that the great freedom fighters of our country were all lawyers and they used their knowledge to ignite the minds of a nation. However, as an eighteen-year-old, just out of Class 12, I wasn't in a position to firmly decide my career path unlike some of my friends, who somehow had everything figured out!
While I continued to be fascinated by law, I didn't want to take a decision that may be influenced by some television drama series or fiction books (which was the case with some of the people I know, who now regret their decision to take up law). It was in my second year of commerce degree that I was finally convinced of my decision to take up law. I realised that no other profession could make me happier and I was more at ease logically analysing the principles of business law (which was a subject we had to study), rather than drawing up balance sheets and profit and loss accounts. I still recall the books of the great Mr. Nani Palkhivala being distributed in my college, which had a very profound effect on me. It also made me realise that law was my calling. I don't come from a family of lawyers. As a first-generation lawyer, the decision had to be entirely mine. My parents were extremely supportive. In fact, my father later told me that he was sure that I would either become a lawyer or a politician, since I showed keen interest in public speaking from a very early age, which apparently was fuelled by the manner in which I always tried to argue my innocence (though unsuccessfully) before my venerate father! But, he did not let that influence my decision, which he said ought to be entirely mine.
In fact, pursuant to the campus placement at St. Josephs College of Commerce (where I completed my bachelors in commerce degree), I had got placed into a reputed organisation offering a huge salary (by industry standards in 2001). I turned that down to study further and become a lawyer. My professor pulled me aside and thought I was nuts – because I would be earning more than what he did – after twenty years of his teaching experience! However, by then, I was sure of what I wanted to do and never looked back. I am so glad that I finally chose law as my profession as there are few professions that are as challenging, intellectually stimulating, and give you that sense of independence and ability to make a difference to people's lives.
TELL US A LITTLE ABOUT YOUR DAYS IN LAW SCHOOL. IS THERE ANY SPECIFIC ANECDOTE THAT MEANS A LOT TO YOU, WHICH YOU WOULD LIKE TO SHARE WITH OUR READERS?
I pursued law from Campus Law Centre, Delhi University. I am fortunate that some of the best professors in the country (Professor M.P. Singh, Professor M.C Sharma, Professor B.B. Pandey, Professor Kamala Shankaran, to name a few), who later went on to become Deans/Vice Chancellors of other universities, taught me the law. They made me look at law very differently and instilled in me the importance of having a deeper understanding of the principles on which law was founded, and not just superficially. I utilised my time not just by reading law books, but also books about law and general reading, which has held me in good stead even today. I think as a lawyer it is important to be adept not just at law but also other subjects, as this makes a person develop a more rounded personality.
Unlike the other law schools, Campus Law Centre didn't pamper us. We did not get much institutional support for internships and placement. We were left completely on our own – and it was up to us to make the most of the time and resources we had. Since nothing would be served on a platter – I had to go out there, express myself, to achieve my goals and aspirations. In the process, I also faced few rejections and snide remarks. These experiences toughen you up as a person and instills a sense of grit and determination to fight against any odds. These are life lessons that no formal education can ever teach.
WHAT WERE THE ACTIVITIES, ACADEMIC OR OTHERWISE, THAT YOU UNDERTOOK IN YOUR LAW SCHOOL DAYS WHICH IN YOUR OPINION HAVE SHAPED YOU AND YOUR CAREER?
I actively took part in moot court competitions. The thrill of researching deeper into law, developing arguments and counter-arguments, and presenting your point of view before a panel, was exhilarating. I wrote few articles but regret not having written more. I also undertook few projects with NGO's, which was satisfying, as I could see the profound influence that law could have, in making a significant change to the society. I was just very curious and fascinated about the law in general, and didn't prepare for exams, merely with a view to obtain good grades. This also helped me a great deal in the years to come. While the law school days lay a good foundation, I truly believe that the education for a lawyer begins when he/she starts practicing litigation. Everybody starts with a clean slate upon graduation. Success in the profession entirely depends not just on your ability to work hard with sincerity and dedication, but also doing it smartly!
WHAT KIND OF INTERNSHIPS DID YOU ENGAGE IN DURING YOUR STUDENT YEARS WHICH YOU FEEL WERE INVALUABLE TO YOU IN REACHING YOUR CURRENT POSITION?
I took up law for the sheer joy of presenting arguments before a court/tribunal. Therefore, in my first year of law course itself, I was certain that I would become a litigator. My internships were focussed mainly on litigation. I did an internship with an NGO as well. Just to be very sure of my career path, on the advice of my well-wishers, I reluctantly applied for a corporate internship in a reputed law firm in my final year of law. However, in that corporate internship, I was so bored reading only agreements, that I ended up going to courts and assisting the litigation team! I just couldn't get myself to do anything other than litigation.
WE SEE THAT YOU'VE COMPLETED YOUR LL.M IN NEW YORK AT THE NEW YORK UNIVERSITY SCHOOL OF LAW. WOULD YOU SAY HIGHER STUDIES ARE RELEVANT FOR A CAREER IN LAW?
If the candidate is looking at a career in research or teaching or taking specialised jobs at the United Nations, working abroad etc., then LL.M is certainly important. However, LL.M is not crucial for pursuing a career in litigation in India. For litigation, it is about the relevant experience before courts/tribunals. However, pursuing an LL.M certainly has advantages. It's the whole experience of living in a foreign country and pursuing masters from a reputed university, which is invaluable and adds multiple dimensions to your personality. One gets to meet and network with students from different jurisdictions and learn from the experiences of other students. This helps in understanding people from across jurisdictions and broadens perceptions. The manner in which law is taught in reputed foreign universities is certainly an experience to cherish. LL.M also helps boost your credentials with clients and people you interact. You must keep in mind that studying abroad is very expensive if you don't have a scholarship. So, please assess your priorities and the finances, before deciding to pursue masters.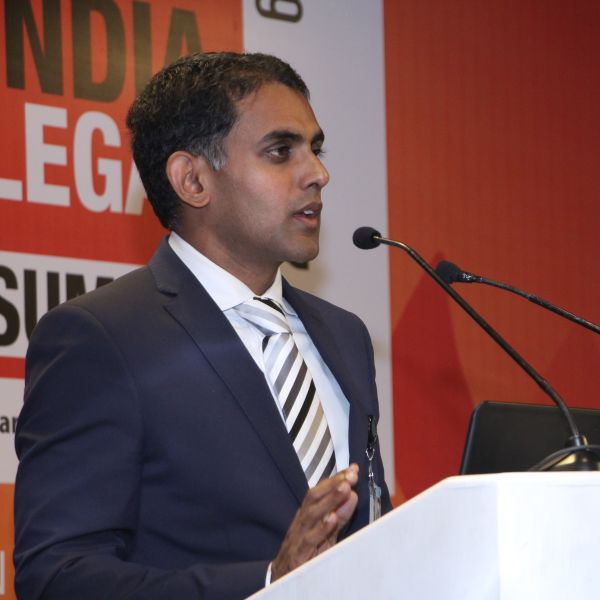 WHAT DOES THE CV OF A STUDENT SEEKING ADMISSION IN A PREMIER UNIVERSITY OFFERING AN LL.M PROGRAM HAVE TO LOOK LIKE? WHAT ARE THE FACTORS LOOKED INTO AND WHAT ARE THE ACTIVITIES THAT THE INTERVIEWERS REGARD FAVOURABLY?
In addition to a good academic background, the foreign universities take note of the candidate's extra-curricular activities and the statement of purpose (SOP) which the candidates are required to submit. The candidate must have displayed his/her genuine interest in specialising in that area of law, through academics, publications or relevant work experience. It is also important to highlight how the course would help achieve the future goals and aspirations of the candidate. One must keep in mind that the evaluators probably read thousands of SOP from candidates across the world. It is therefore important to spend some time thinking and writing the SOP and make it as interesting and creative as possible. The originality of thought is the key – as it not uncommon to see candidates writing their SOP after obtaining some templates/drafts from students who have already studied abroad. The candidate must be honest and lucid in expression. It is important to plan and start the application process early. Many times, students miss the bus for scholarships (both at the university that they are applying to and the scholarships granted by various entities in India), since they start the application process late.
HOW IMPORTANT ARE GRADES, IN YOUR OPINION? TO WHAT EXTENT DOES ONE'S GPA AFFECT ONE'S CHANCES OF SECURING ADMISSION FOR HIGHER STUDIES ABROAD, OR SECURING A JOB IN A TOP NOTCH FIRM?
Good grades certainly increase the chances of securing admission at a premier institution. However, it is not the sole factor. American universities particularly, don't focus primarily on good grades, and the candidature is assessed more on other factors such as – a quality of the SOP, relevant experience and publications.
WHICH IS THE IDEAL TIME TO DO AN LL.M? RIGHT AFTER UNDERGRADUATE STUDIES, OR AFTER A FEW YEARS OF PRACTICE POST UNDERGRADUATE STUDIES?
It is always advisable to pursue an LL.M after few years of work experience, to enable the candidate to take a mature decision on the area of specialisation. Quite often, candidates fresh out of law school apply for LL.M, without having a clue about the practical aspects of that area of law. The difference between a candidate pursuing LL.M just after law graduation and a candidate pursuing LL.M after having worked for few years is quite stark and evident at the foreign universities. The only flip side of doing an LL.M after few years of work experience is that there would be a break in continuity of practice, which may have an impact in the short run. However, if the scales have to be weighed, it would be better to pursue LL.M after few years of work experience.
YOU HAVE WORK EXPERIENCE IN BOTH BANGALORE AND MUMBAI. WHAT ARE YOUR VIEWS ON THE WORK CULTURES IN THESE TWO CITIES, WITH SPECIFIC REFERENCE TO THE LEGAL SCENARIO AND WHICH DO YOU PREFER/RECOMMEND?
The work cultures in Mumbai and Bangalore are different. Each jurisdiction has its pros and cons. I thoroughly enjoyed my stints at both these jurisdictions. Most traditional litigation lawyers/law firms tend to focus more on the legal issue at hand, and not as much on client service. We forget that as lawyers, we are in the service industry, where the interests of clients are paramount. Working in Mumbai taught me the importance of professionally managing clients and servicing them effectively – lessons that have proved invaluable to me.
For litigation, it is important to work in the jurisdiction that you belong to. This is from the perspective of getting new clients, having the comfort of being at home, and establishing your name in your jurisdiction. However, there is no hard and fast rule, and what you make out of your life is entirely in your hands.
BACK IN YOUR STUDENT YEARS, DID YOU EVER SEE YOURSELF BECOMING THE PARTNER OF A FIRM AS REPUTED AS INDUSLAW, SOMETIME IN THE FUTURE? WHAT DID IT TAKE TO GET HERE?
I did not think too far ahead. I took it one step at a time. I just wanted to be a litigator and pursue this passion. My goal has always been to excel in what I do. As long as I earn the respect of my colleagues, clients, and members of the profession, I would consider that an achievement. I did not think too much about getting promotions within the firm or earning laurels, all of which, in the greater scheme of things, is rather nebulous and superficial.
What it took to get me here? – Well, like Santiago in Ernest Hemingway's 'The Old Man and the Sea', one just has to keep the faith, work hard, believe in their abilities, and stay the course, notwithstanding the numerous obstacles that life and profession throws at you. I have no Godfather in the profession and I don't come from a family of lawyers or Judges. Whatever I have set out to achieve in this profession would be on my own merit.
GIVE US A BRIEF CAPSULE OF THE LIFE OF A PARTNER AND YOUR AVERAGE WORKING DAY EXPERIENCE.
Life as a partner in a reputed firm like IndusLaw is very challenging, and that's what makes things interesting. Partnership certainly entails more responsibility. I try and do my bit to contribute to the firm and that's how I look at each day. My working day is like the life of a typical litigation lawyer – attending courts/arbitral tribunals, preparation for the matters including drafting, research, trial, and arguments, meeting clients and advising them on their case, attending to calls and responding to the incessant emails. In addition to this, as a partner, I spend considerable time on building the team practice, the internal processes within the firm and supervising the work of junior colleagues. I speak at conferences and try and find time to write articles. Managing time and priorities is crucial. To keep myself sane, I try and hit and gym and play sports as often as I can! I am fortunate to be surrounded by extremely talented partners, each of who, add unique strengths to the firm. The senior partner in our dispute resolution team Srinivasa Raghavan is one of the most brilliant lawyers that I have worked with. The other litigation partner Nikhilesh Rao is also very competent. The associates who report to me are very talented and hardworking, and I have the greatest admiration for each of them. I am sure they will all go places. I am lucky to be surrounded by such talent, and I relish this huge responsibility to drive the team and the firm forward.
HOW IMPORTANT ARE GRADES, IN YOUR OPINION? DO YOU BELIEVE THAT THE INDIAN LEGAL EDUCATION SYSTEM IS CONDUCIVE TO ACTUAL LEARNING, OR HAS IT ALREADY BECOME A BLIND RAT RACE?
More than good grades, I would urge the students to focus more on understanding the law better and spending time thinking about the finer nuances of the law. Getting good grades is only incidental. A good solid foundation would obviously go a long way and help shape a good litigation practice. In my view, even a candidate with average or below average grades can make it big in litigation with hard work, dedication and working smartly. The students today have more access to information and resources, and the opportunities in the legal industry are tremendous.
I do believe that the education system in India has become a blind rat race. The education system must be robust and conducive to learning. I don't think the focus of our education is on building leaders. It is not designed for students to think out of the box and be imaginative and creative. The system bogs students down with traditional and regressive thinking and is not aligned with the practicalities of the legal world.
In my conversations with students and interns, I realise that they are impatient and in a great hurry to achieve success. They are probably of the notion that litigation is a hundred metre sprint, whereas, it is a marathon, where the ones who persevere would ultimately prevail. My former senior and mentor in the profession Mr. K.G. Raghavan (Senior Counsel, Karnataka High Court), who I have the highest regard, admiration, and respect for, always advised me to pursue knowledge and skill, and not chase money, which he said would eventually come. In his words, there are many people who have money, but only the lucky few have money and education!
IF GIVEN AN OPPORTUNITY, WHAT WOULD YOU DO DIFFERENTLY IN YOUR CAREER JOURNEY UP TO THIS POINT? WHAT COMMON CAREER RELATED BLUNDERS SHOULD A STUDENT DEFINITELY AVOID?
I don't have too many regrets. However, given a choice, and if I can travel back in time, I would have enlisted myself for the Territorial Army just after graduating law, which would have given me the flexibility of enlisting for the armed forces, while continuing with my regular law practice. With family and commitments, it is almost impossible to pursue that now.
The biggest blunder that you can do is not being true to yourself. As long as you are true to yourself, the career decision and the path will follow. Please don't decide to take up something because you perceive that to be a commercially viable decision – but take up something that you genuinely are passionate about and enjoy, and the success will follow.
For the ones looking to litigate, I would advise them to spend the first few years in the trial court and learn the nuances of the procedure, evidence, and trial, before practicing at the higher courts. This will lay a good solid foundation and better equip them in litigation practice. Today, many students are enamoured by arbitrations – they have their own perceptions of what this entails. It is somehow believed that a good understanding of the Arbitration Act, would make them very good arbitration lawyers. This is not entirely true. While knowledge of the arbitration laws is certainly important, one must not lose sight of the fact that arbitration proceedings are nothing but a civil claim that is being adjudicated before an arbitrator, where the proceedings are less formal and more effective. Though the rules of evidence don't apply to an arbitration, it is the ability to better appreciate the nuances of the evidence and the art of cross-examination that ultimately decides the outcome of the case, and makes you stand out as a good arbitration lawyer.
IS THERE ANY OTHER SUGGESTION YOU WOULD LIKE TO GIVE TO OUR BUDDING LAWYERS?
Follow your heart and passion, and work hard with all sincerity and honesty. You may not achieve instant success, but with sustained effort and dedication, you will find success and happiness in whatever you do. In this materialistic world where there has been degradation of values and character, and the society filled with naysayers, don't lose sight of the strength of your own character and integrity, which should always act as your guiding force. Chase your dreams, and no force can stop you from achieving what you want to. In the process, please make some time for your hobbies and interests. Surely, there is more to our lives than just law!