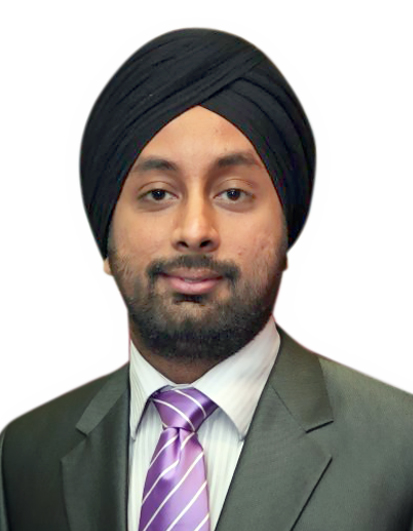 This interview has been published by Tanmaya Sharma. The Interview was taken by The SuperLawyer Team.
---
Why does corporate law attract so much attention? What makes it so unique?
The corporate sector in India is at a developing stage. The majority of the mid-size businesses in India are still not structured formally and are gradually moving towards formalization. Considering the aforesaid, there is a huge potential in corporate law practice. Further, there is a dearth of corporate lawyers in Tier II and Tier III cities including small towns. I think this is one of the key reasons that corporate law attracts more attention.
The other aspect which makes corporate law unique is the financial aspect. Starting one's legal journey in courts in India is still not financially viable, whereas, a career in corporate law with a law firm usually leads to a decent pay package even at the early stages of the career.
If we start from the beginning, were you ever dicey while choosing law as a career option? 
I was never dicey while choosing law as a career option. As my father is a tax lawyer, I always had an inclination to be a lawyer from my school days despite being aware that it requires a lot of hard work and determination. I used to accompany him to tax tribunals at times during my school vacation. The courtrooms always intrigued me to be a lawyer.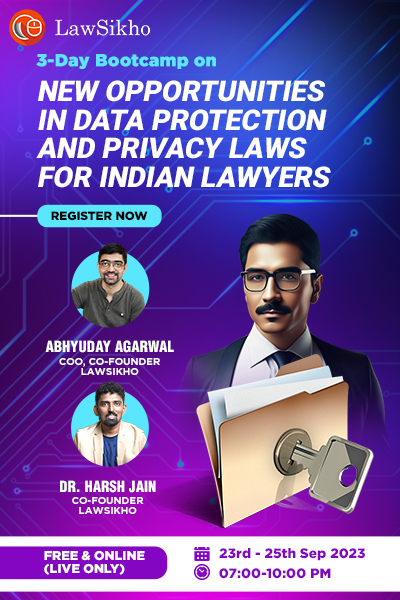 However, I took time in choosing my practice area. I joined law school with a thought process that I will become a tax lawyer and join my father, however, later I realized my inclination towards corporate-commercial law.
You completed your LLB in 2008 from Panjab University and LLM (Commercial Law) in 2009 from Cardiff University, Cardiff (UK). How strenuous was it to get into Cardiff, a top ten university in the UK? Would you like to share your internship experience with a Kuala Lumpur-based law firm?
I would say that completing Masters in Law at Cardiff University was more strenuous than getting into the university. As the Indian legal education system (when I completed law) was more subjective, getting a hang of the English education system (which focuses more on the practical side) took some time and effort in the initial days. Education at Cardiff University helped me to enhance my analytical and problem-solving skills which are much necessitated for a lawyer.
I had a delightful experience with Azmi & Associates, a Kuala Lumpur-based law firm. It was my first experience with a foreign law firm. I worked on corporate transactions and did advisory work during my internship. Perhaps, some of the assignments involved Indian parties so I also used to refer to Indian law. Further, the Contract Act and Companies Act applicable at that point of time in Malaysia were similar to what was applicable in India, hence adapting with work was not difficult. The Firm and its members were very supportive. I am still in touch with the Managing Partner and Corporate Partner of the firm.
You assisted many renowned authors like Late Dr. Avtar Singh and were engaged in legal research while employed in LexisNexis. Immediately after that, you moved to CLG and dedicated almost 5 years. How has research work helped you in establishing your legal understanding at CLG?
I think one of the important requirements for legal practice is that you should be aware of where the law is and what it says. Implementation of the law is a subsequent step. The research work done at LexisNexis helped me to gain an in-depth understanding of what the law says. Considering my interest in corporate-commercial law, I was always given the opportunity at Lexis Nexis to work on books relating to corporate-commercial law.
I would say that the research work gave me a foundation to practice law. At CLG, I worked in different areas of law including advice on corporate matters, regulatory aspects (in sectors like food processing and pharma) and disputes resolution. While I was not very keen to work on the disputes side, the Managing Partner at CLG persuaded me to have some experience of commercial litigation/ arbitration to have a holistic experience of legal practice.
You advise in assorted sectors like aviation, automobile, chemicals and fertilizers, food processing, manufacturing, IT, infrastructure, hospitality, and shipping. Which industry interests you the most? How does one handle advising all such evolving industries together?
I find the transport industry (specifically aviation and shipping) more interesting in comparison to other sectors. I still remember my first assignment concerning aviation finance advice at Clasis Law. I found it challenging initially but, the aspects involved while advising on the assignment were fascinating. Subsequently, my secondment at Clyde & Co, Dubai in 2018 brought me closer to the aviation sector where I worked with the aviation team and got an opportunity to work on various aspects of aviation. I am currently advising on shipbuilding contracts and contracts relating to the procurement of equipment for shipbuilding.
With regards to handling evolving sectors together, I think it is imperative to stay abreast with the legal developments in these sectors. As these are evolving sectors, the law keeps on developing from time to time and it is important to keep yourself updated to advise on such evolving sectors.
What responsibilities do you carry out as a Managing Associate with Chandhiok & Mahajan (C&M)?
At C&M, I handle transactional and advisory work. I have been working on assignments relating to aviation, automobile, chemicals and fertilizers, manufacturing, IT, and shipping. In addition, I am also gaining exposure to other areas of law such as insolvency and restructuring. 
We often hear that a lawyer has a never-ending learning process. What is your next move to accelerate your career?
Yes, learning is a never-ending process for lawyers and I believe it is important to upgrade your skills from time to time.
Going forward, I intend to focus on business development and further enhance my advocacy skills. I am currently exploring suitable study programs which can be taken up simultaneously with work to enhance my aforesaid skills.
Other than work, you are a fitness enthusiast and are involved in reading insightful books. How would you inspire a young mind to follow a healthy routine? 
I think a healthy routine is not just for physical fitness, it also has an impact on your professional life.
For instance, following a regular fitness regime requires persistent determination and it keeps you more disciplined and focussed. Achieving fitness goals also boosts a person's confidence. In my view, discipline, perseverance, a focussed approach, setting goals, and learning something new each day are a few of the key essentials for a successful professional life. I believe the advantages of a healthy routine and prerequisites for a successful career are interlinked.
This connection can probably be a source of inspiration for young minds as everyone aims for a successful career. Further, reading insightful books keeps me motivated to keep going. I remember a quote from my recent read – Robin Sharma's '5 AM Club' which says "When you feel like surrendering, continue. Triumph loves the relentless."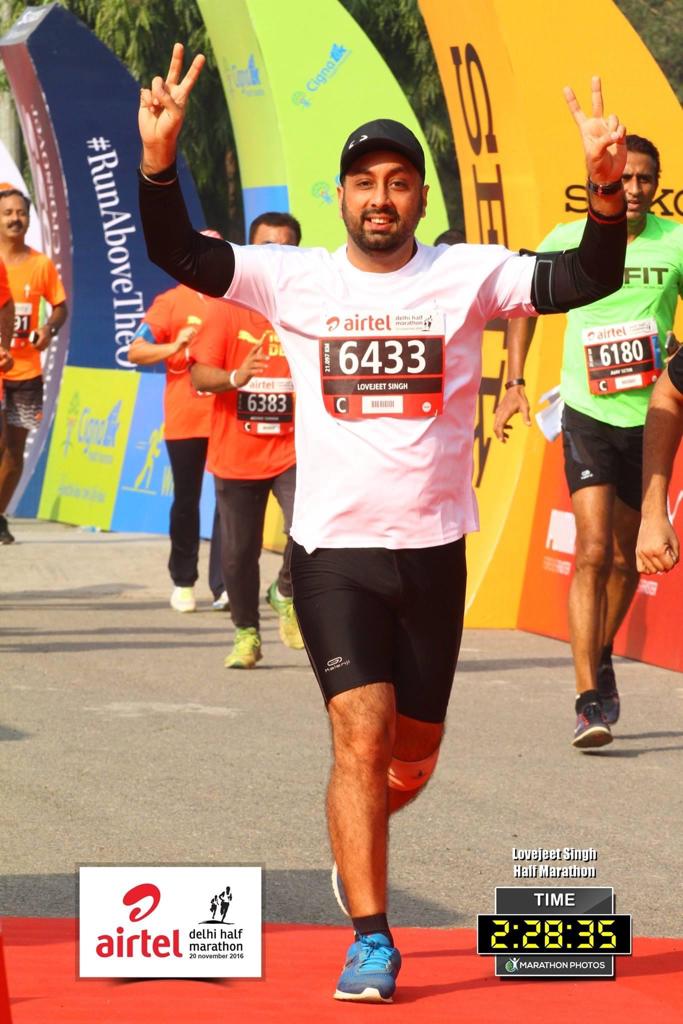 ---
Get in touch with: