This interview has been published by Prabhjot Singh, Priyanka Karwa and The SuperLawyer Team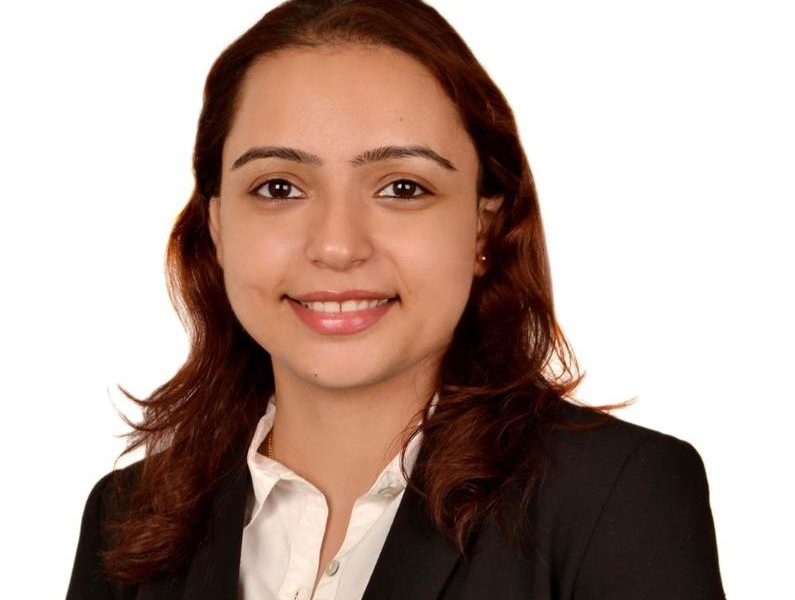 What was your motivation behind choosing law as a career?
Whilst growing up, the law always fascinated me. For some reason, there is a lot of misconception surrounding law as a profession. I was discouraged at many points in time by a lot of people from taking up this profession as well. However, I was determined to study law. My parents have been my biggest supporters and were overjoyed with my decision. Initially, I was intimidated by it all but gradually I started enjoying the learning process.
What are the challenges that are faced by budding litigators at the start of their careers?
With lakhs of students graduating from law schools/ colleges across the country, every year, the competition for freshers is fierce, to say the least. Not only to get a job, even to get an internship with a reputed firm, it is tough process.
It is important to gain exposure through internships and identify their ultimate area of interest within the law. In my second year of LLB, I was certain that I wanted to be a litigator and hence started my association with a reputed law firm in Mumbai, first as an intern and then as an articled clerk.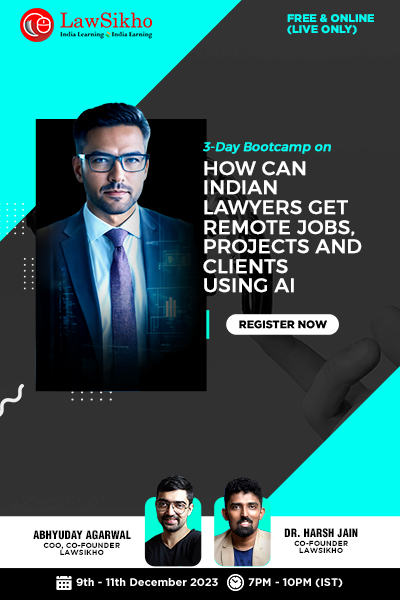 Freshers and interns are at the bottom of the hierarchy and are taken most advantage of, especially in litigation. In order to gain exposure, many a times, they agree to work for a miniscule amount or at no cost at all. I was blessed and privileged enough to not have any overheads. However, it is tough for a lot of freshers and interns to work without any salary stipend.
What are your thoughts on "Arbitration" as a mechanism for dispute resolution?
At the outset, I'd like to say that there is a noticeable shift during the course of the last few years. Contracts/ Agreements have but naturally become more arbitration centric. It is very rare that you would come across a contract/ agreement nowadays which would not contain an arbitration clause. Not only is Arbitration effective but it is also a speedy mechanism for dispute resolution. Having said that, arbitration has also got flack for being a "luxury" litigation i.e. there is a substantial amount of expenditure involved to conduct the same.
How do you make pleadings/ contracts understandable/ more accessible for your clients?
I enjoy drafting! It has always been a complete joy and pleasure for me to draft pleadings and other documents. Not all our clients are fellow lawyers and not all of them have any legal knowledge. The key to make you pleadings/ contracts understandable/ accessible to your clients is to keep your drafts as simple and concise as far as possible.
Talking about work-life balance, there has been ample amount of discussion on health issues as a lawyer, what do you believe are the best practices to maintain the equilibrium?
The legal profession is a demanding one. Urgent matters and tight deadlines are a common feature. Its only but natural that in such a demanding environment, individuals are exposed to high amounts of stress. In order to maintain balance, its important that one takes time off and undertake any activity(s) which helps them to relax. Mental health issues are often overlooked and not talked about.
Do not let this go unchecked and seek appropriate help. Nothing is more important than your health. As cliched as it sounds but "health is truly wealth".
Lastly, what advice would you give to someone starting out in the field of litigation?
My advice to freshers and interns who want to be litigators, would be to read up on the various statutes. Sadly, there is a noticeable lack of knowledge of basic provisions of the CPC, in a lot of juniors, which is your foundation. Being in the legal profession, you never stop learning. Its constantly evolving.
Therefore, I think it is also very important to be abreast with the latest developments and judgments.
Lastly, hard work is definite key to success in this profession. More the effort you put into it, the more results/ benefits you can reap out of it.

– MAHAFRIN MEHTA
---
Get in touch with Mahafrin Mehta-