This interview has been published by Ayush Verma.
You have intriguing achievements that we are excited to talk about but before we get into it,  what is something about yourself that the world at large doesn't know?
I am defined by the roles I play. The predominant one of being a mother and then a professional. I am a single mother of 21-year-old triplet daughters and have built my law practice over the span of 27 years. I am passionate about my work but committed to nurturing interests and skills outside of work. I collect art, dabble in sketching, enjoy my time in the gym, rummaging around in stores with antiques, designing furniture & maintaining a warm and welcoming home. 
In your portfolio, you've mentioned the human element to be paramount in legal practice. How do you relate that to your work in the legal-medical field?
I believe the human element is important in every area of life, we lose our way when we lose sight of this. I am the corporate counsel for India's largest network of hospitals, pharmacies, medical centers, the Apollo hospital group of companies. Whenever I defend the hospital and doctors against claims of negligence, I work alongside the hospital, doctors and management to assess the legitimacy of the claim not just from a legal standpoint. If a patient's grievance is to be redressed, I recommend to my client that it should be done. Fortunately for me I am well-supported in this by the Apollo family and management since they operate from the position of safeguarding the interest of a patient above everything else. 
Before you acquired your L.L.B, you earned a B.A. (English Literature). How did you go from studying literature to being passionate about law?
My father, also a lawyer, was a doyen at the Madras Bar and renowned across the country. He held every important Government position in the State of Tamil Nadu, including that of the Advocate General of TN. I grew up listening to his stories narrated around our dining table about court battles, the practice of law, nuances of the profession. I always say that law permeated my very being! I always wanted to be a lawyer but I was seen by him as his pampered, youngest child who would not have the stomach for a profession that could be brutal in many respects. So, he wanted me to get a basic degree first before being convinced that I was sure about being a lawyer. English Literature was a subject close to my heart too and the 3 years spent pursuing my degree were some of the most enjoyable and fulfilling years. Once I graduated, I pursued my dream to become a lawyer and there was no looking back.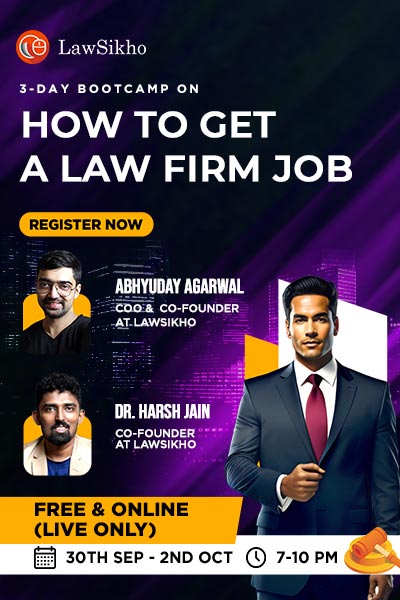 Since you studied literature, did you ever consider taking the academic route in law or were you always aware that you wanted to be in litigation?
I was not interested in the academic route and wanted to follow my father's footsteps and specialise in litigation. I threw myself into moot court competitions & debates, every activity that would hone my skills for courtroom practice. When I started as a young lawyer I enjoyed the exhilarating thrill of arguing cases and the overall experience of being in a courtroom. However, over the years this hunger for resolving conflict through court started waning. The exhilaration started wearing off as I realised it went against the core of self. I did not enjoy being in the midst of daily conflict and the time consuming nature of being in court every day. By the time I became a mother I realised that it was my priority and started handling more transactional work, which I began to enjoy and found fulfilling. 
An interesting part of your portfolio is your practice in real estate and banking which are quite varied from the medical field. How do you reconcile all these different types of practices?
When I started practicing law (28 years ago), choosing a specialization wasn't a trend. We necessarily had to handle cases in multiple areas of law. Back then, I lived in Kerala. I specialised in Debt recovery cases and was the counsel for multiple banks. I continue to be an empaneled lawyer for ICICI BANK. So, due diligence of documents in the area of real estate law, is something most lawyers have to do at some point in their careers. I have had the opportunity to resolve several complicated property transactions/negotiations which usually emanated from family disputes. This is a challenge since it does not simply require representing a buyer or seller/documentation alone but also bringing together warring factions to the negotiating table. I truly enjoy it!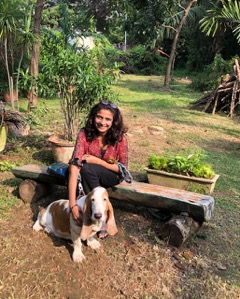 Right after you graduated from University of Madras, you secured the position of a Junior Associate at K.L. Narasimhan & Associates. What were the internships or activities that you indulged in during law school to attain this opportunity right after graduation?
I spent most of my time interning in my father's office. I also interned with Senior counsel Mr. Sriram Panchu, who in the year 1992 had just launched the Consumer Action Group in Chennai, which handled Consumer cases under the then newly enacted Consumer Protection Act. Once again times were different then. There were no hard and fast rules about the nature of internships you should undertake and what it would reflect in your resume! 
You have worked in several branches of the law before venturing into medical malpractice and related fields. How did you know that this was your area of interest?
In retrospect, I think I did not choose this area of law but it chose me and I realised that I was fortunate to have found my true passion- the intersection of law and the human element. I continue to practice in other areas of law too.
As Corporate Counsel of Apollo, I, not only defend healthcare professionals and hospitals in medical malpractice litigation; Advise on implementation of laws relating to data protection, patient privacy and confidentiality, documentation for integrating AI technology into the practice of medicine, transfer of anonymised data, genetic testing and personalised healthcare, statutory compliances for blood banks and organ transplantation centres; Draft patient informed consent forms for medical treatment and use of biological samples for research; Conduct ongoing training programs for healthcare professionals on their legal rights, duties, liabilities, and how to minimise risk of malpractice litigation.
As far as medical malpractice is concerned, we are not swamped by it but yes, I think it is my sense of empathy and keen interest in people, an innate interest in medicine as a subject that caught my attention. 
What has been the one moment of hard reality that has been the biggest learning experience for you? Did you face any specific sexism in the industry?
After the privilege of being the daughter of a renowned lawyer, I was under the impression that I will have an easy transition into my father's practice. It all changed when I got married before I completed my law degree and left the comfort of his law practice for Kerala. It was completely unknown territory for me. I lived in a time when, however accomplished a young woman was, marriage was important and unquestioningly following your family's wishes was a norm. After marriage, I woke up to the rude reality of being completely on my own, stripped of the title of someone's daughter and I had to prove myself as just me.
As I moved to Trivandrum which did not have a High court and not knowing the local language I was severely handicapped. My professional prospects looked very dismal and I was devastated. I had an opening in the office of the former Supreme court judge, Justice Paripooranan's office in Trivandrum. However, the cases were confined to the City Civil courts and it was a far cry from the office or the cases my father's law practice handled.
For the first time in my life I had been thrown into the deep end with no life boat in sight. Everyone discouraged me from pursuing the dream of being a lawyer and advised me to start a family and settle down into a life of domesticity. The more they told me I couldn't do it, the more I was determined to prove them wrong.
I hired a tutor and learnt the local language, i.e. Malayalam. It was limited but I could at least communicate. I got a break to appear before the State and District Consumer Commissions and was given the responsibility to handle cases on my own. Luckily, the proceedings & arguments were in english, the law was easy to grasp and I spent day after day strengthening my advocacy skills in this area of law, without realising that I had gained a foothold and people started looking upon me with respect. I continued to yearn to practice civil law and would sit in the afternoons in courts to listen to arguments, take notes and go back to read up on the Statutes.
Yet everyday was a reminder that I was at the bottom of the barrel in comparison to what my start could have been if I had remained in Chennai and practiced with my father. But I think it was the best thing that happened to me. At the time I was miserable & did not think much about what I was doing but did not realise that doing it all on my own was going to be the biggest strength I acquired.
You also mentioned it to be a challenge to train your staff regarding U.S. laws in Legal Ease. What do you think hindered their quick learning despite being capable enough to be part of the team?
It was a challenge to train myself in the first place! We were unfamiliar with U.S law, how to use online platforms like LexisNexis which was the cornerstone of any legal work to be executed, every State in the U.S has different laws so if we had to research a particular topic on day for a particular State, the next day we would be doing it all over again for another State to find a different Statute and precedent. The time difference meant we could not get help in real time. Every single lawyer on the team was amazing because they were quick learners and very committed to overcome all these challenges. Also, the support and encouragement we received from the founders of the company and the team in the US took us a long way in this process. It was a fun and fulfilling process and each challenge overcome gave us a great sense of satisfaction. 
For our readers, could you describe what Badsha Legal is and what inspired you to co-found it?
No blood, but a lot of sweat and tears! Founding it was only a natural progression from being an associate with other practices and transiting into my own. A nervous start which culminated in an exhilarating and fulfilling ongoing journey. Battling challenges and crises in one's personal life yet never taking your eye off the ball as far as work is concerned, is everyone's story. 
You work with Apollo Hospitals Enterprise as their worldwide representative, one of the most noteworthy feats. As per your experience, what has been the most common issue arising during the pandemic which needed legal help?
Apollo Hospitals Enterprise also operates India's largest network of research centres for clinical trials of drugs and treatment protocols so we regularly draft clinical trial agreements, review protocols and informed consents. The pandemic requires clinical trials of new drugs, treatment protocols which require documentation to be completed on an urgent basis. Informed consent processes for patients coming into hospital and exposing themselves to the possibility of catching covid, or them bringing it in, declarations, undertakings etc. 
In an article written by Siddharth Prabhakar for The Times of India, he explains your role as the representative of Apollo in the case of the death of former Chief Minister J Jayalalitha. What was the main allegation made against your client and what was your main argument in the proceedings?
The proceedings before any Commission of Inquiry are meant to be only that- an inquiry. No allegations were levelled against Apollo hospitals. The aim of the Commission was to impartially probe the circumstances surrounding the demise of the late CM. Therefore, Apollo Hospitals Enterprise was never accused in the matter. However, as the Inquiry progressed it was fraught with several problems. They became increasingly accusatorial against the hospital and its doctors, procedural aspects in conducting the inquiring were breached, and the medical facts of the late CM were so complex that it required the aid of a Medical Board consisting of doctors of several specialities. In the light of these circumstances Apollo hospitals challenged the Inquiry commission and the matter is presently stayed by the Supreme court.
What has been the biggest takeaway for you from this case?
I was plunged back into litigation and a role of a lawyer in one of the most sensational cases that will ever be. I have several take-aways from the case but since the matter is sub-judice I will reserve my thoughts for later! I found myself in the midst of the biggest battle of my life- 10,000 pages of medical records, depositions recorded in Tamil, days on end cross-examination of close to 100 witnesses, day after day what I did was not germane to me or my path as a lawyer. Once again I was the only woman in the courtroom full of men who had to hold my own fort and do my best for my client. 
Lastly, do you have any parting advice for our readers, especially young women working to make their name in this field?
The mantra for me is that growth happens when one is pushed out of their comfort zone. This is the path I advise to everyone. Read everything you can and learn something new every day. Be true to yourself, never lose integrity and your voice in the journey as a lawyer. Most importantly be an empathetic & a kind- human being first, later a lawyer. Learn to resolve conflict, not encourage it. 
I continue to encourage women to join my office since I believe there needs to be a space for them where they can receive empathy and recognition for trying to do it all. My desire is to mentor and nurture lawyers for whom the opportunities do not come by easily.