Manojna Yeluri is a graduate of the 2010 batch of National Academy of Legal Studies and Research University (NALSAR). She started working at the Bangalore office of Amarchand & Mangaldas & Suresh A Shroff& Co. (AMSS), right after graduating. She soon left her job to pursue her Masters in Entertainment, Media and Intellectual Property Law at the University of California, Los Angeles (UCLA), in the year 2011.
Since returning, she has founded Artistik License, an organisation specialising in the rights of artists, entrepreneurs and other creative professionals. She is also a Business Development Consultant at Vahura, a legal recruitment firm, and this year, she held the post of Content Curator and Co-ordinator at Construkt Festival 2015.
In this interview, Manojna opens up about:
What made her choose to pursue Entertainment and Media Law, despite having a job at the largest law firm, AMSS;
The application process to UCLA, as well as the importance of a Statement of Purpose (SoP);
Her work experience at Artistik License, Vahura and ConstruktFestival 2015.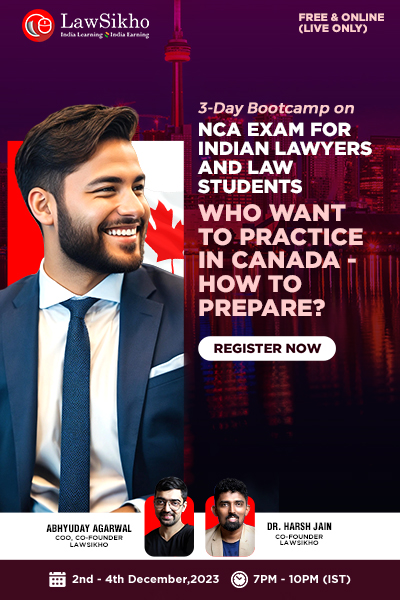 Whatmade you choose Law as your profession? Is there anyone else in your family who works in the legal field?
To be fair, pursuing a career in law was not my first choice. Growing up, I was led to believe that I could pursue a career in any field so long as I worked hard at it and made a good living from it. By the time I decided to give law school a shot, I had already thought of becoming a biologist (a thought I abandoned after my 10th standard experience with Chemistry and Physics) and later, I sincerely wanted to pursue a career in Sociology and Psychology. Things didn't quite work out the way I planned, which just goes to show you that you can't always foresee and plan for everything. Following my 12th standard Board Exams, I ended up moving to Bangalore because of my father's job, and during a very very brief stint at Mount Carmel College, decided that perhaps law school would provide me the kind of opportunities I wanted, particularly in the realm of Humanities. My father and grandfather (my dad's father) are both law graduates who did not practice, but ended up using their legal knowledge in their careers as Government officials. My other grandfather (my mum's dad) is a retired Police officer, who has always had a strong love for criminal law. I do have family in the legal profession – specifically my cousins and my father's uncle (an astute man and a retired Judge),who have all made, and are continuing to make an impact in the legal world through their own efforts and contributions.
For all practical purposes though, I really am a first generation lawyer in my tiny nuclear family.
What was life likeas a law student at NALSAR? How did your five years in the university influence your personal growth?
My years at NALSAR are definitely some of the most eventful and insightful, and I pretty much carry memories and lessons from my time at law school, into everything I do. When I was studying at NALSAR, things were a bit different  – we were a lot more interested in actually meeting one another and since we were so far away from thecity (nearly 35 kms away) and living on a student budget, I think many of us found ourselves more deeply involved in campus life than we expected to be. For me, it was a wonderful and scary time, since it was the first time I was staying in a hostel, but any hesitations I had were eradicated thanks to the friendships Imade – some of which have evolved into strong relationships that I turn to in times of joy and crisis.
One of the most important lessons I learnt in NALSAR is that life is what you make of it. As individuals, many of us have access to several opportunities, however,there are only a few who choose to truly make the most of them. Looking back, there are a few things Iwish I had done, and there were many batchmates, seniors and juniors who displayed enthusiasm, initiative and creativity that I never thought was possible – so I have to say that law school can be quite an inspiring place so long as you know where and who to look to.
As an institution, NALSAR offers its students a wide array of opportunities, but then again, as I mentioned earlier, it's upto you to make the most of it. Besides my time on campus, I also ended up learning a great deal about myself thanks to a Student Exchange Programme I took part in just as I entered my third year of law school. I had a blast at Griffith University, Brisbane and it was really a professor there and his courses that sowed the seeds for my fascination with entertainment law.
Did you take part in moot court competitions? How important do you think are such competitions for getting acceptance for Masters in the USA?
I was not a mooter. I've admired mooting, but only from a distance. In my experience, mooting requires a skill set and an emotional endurance that I'm not sure I had, or was really interested in developing. When I was in law school, I remember hearing that conferences and publications were far more important than Moot court competitions when it came to applying for a Masters, however as we all know, that's not always true. Moot court competitions help develop certain qualities that are very important to a career in law, however, as is the case with everything, I'm not entirely sure that there's a fixed formula that states that Moot courts or conferences might considerably increase one's chances of admission into a Masters program anywhere – I think what matters is ensuring that one's Statement of Purpose is tight, sincere and clear.
At a time when most people primarily focus either on Litigation or on Corporate Law, what turned you to Entertainment, Media and Intellectual Property Law?
It's funny that I embraced my fascination for Entertainment law and IPR only after I left law school, since I might have been able to do more while I was at NALSAR. I did bite the bullet and make the initial foray into the world of corporate law for a very brief period of time. Isat for recruitment and was picked up by AMSS (Bangalore) and believe me when I say that at the time, Iwas overjoyed and excited because I thought "Hey! My life is set now". Shortly after joining AMSS, I found myself increasingly reading up on Entertainment law and IPR and when finally my curiosity couldn't take it anymore, I chose to leave to pursue a Masters in either Entertainment or Media law. It wasn't a very easy decision though – working in corporate law brings with it, its set of privileges, like a solid income and respect, and foregoing that, especially when you're a fresher in the job market, seems a tad bit risky. However, I did receive a great deal of support from my folks, particularly my mom, who really helped me during such a difficult transition.
Were your internships mostly related to Media/IPR law? Which was the most enriching internship experience for you?
Most of my internships were not consciously oriented towards Media/IPR law because all through law school, I had convinced myself that I was probably going to become a corporate lawyer. I had interned in almost every holiday break and because I always wanted to keep my options open and balanced, I ensured I did one corporate internship followed by one NGO internship. My most memorable corporate law internships were at JSA, Bombay and Luthra&Luthra, Bombay because of the kind of experiences and learning that happened. With respect to non-corporate internships, my internship at Majlis, Bombay (run by Flavia Agnes) and Loksatta, Hyderabad were instrumental in teaching me a lot about the interaction between law and content-creation. My serious Entertainment/IPR law internship only happened years later during my time at the University of California, Los Angeles (UCLA), at an independent film studio (NuMedia), run by a lawyer. Nestled in the middle of Hollywood, it was a pretty cool way to learn about entertainment lawyers and the industry.
How did you choose to pursue your masters at University of California, Los Angeles?
The University of California, Los Angeles or UCLA is considered the best school in the world for the Entertainment, Media and IPR law programme. To be honest, that's one of the major reasons I wanted to pursue a masters there. I had applied to two other schools that year – SOAS and LSE, and I was fortunate enough to have gotten accepted into both but my heart was set on UCLA because of how well structured its Entertainment law program and department was.
I think that it's always important to choose to pursue a Masters or any degree at an institution that has developed a great reputation and infrastructure to teach the subject that one wants to pursue a higher education/career in. A lot of people wondered why I had chosen UCLA, and the answer is actually very obvious – it's the best place in the world to study Entertainment law. UCLA had an entertainment law department that had some wonderful faculty who brought years of experience from Hollywood and other international entertainment industries, into the classroom. Imagine being able to study about being a lawyer with a record label from someone who actually worked with Capitol Records and works with Warner Brothers – that's exactly what UCLA offered me, and in my opinion, it's that kind of specialized focus and infrastructure that actually helps students gain a more informed and insightful understanding of the area of study they are focussing on.
How did you go about your application to UCLA? What are the prerequisites to applying to a university in the USA?
I would love to say moots, conferences, publications, solid recommendation letters, extra-curriculars during law school, internships – the works, but I think at the end of the day what matters the most is clarity. One needs to be very clear about why one wants to pursue higher education at a university in the USA and that clarity needs to translate itself into a well structured, well written and sincere Statement of Purpose. I've always been a bit of a nerd and so pursuing a Masters was always something I wanted to do, and perhaps accordingly, I ensured that I had a fair balance (not a lot – emphasis on the word fair) of conferences and internships, however even the greatest recommendation letter in the world cannot substitute for a good Statement of Purpose. I definitely took time out to focus and re-write my SoP which I think also had a huge role to play in securing some financial assistance for my education. It's also good to understand why you want to study further – a few people I know have referred to their LLM year as a holiday year- I have no idea what they are talking about. Studying abroad is a memorable but potentially difficult experience where you have to get used to studying a whole new jurisdiction while ensuring that you cook edible meals and live on a shoe-string budget.  However, coming back to the prerequisites of applying to a US university, it's always good to focus on a good SoP, good and relevant recommendation letters and research.
After having completed your masters in the USA, what made you come back to India, especially since Entertainment, Media and IPR Law is a more established arena there?
I've always been an art-lover at heart and I've been fortunate enough to know and meet some wonderful artists living and working in India. While I love to travel and experience new cultures, a part of me always has to come back to India so in a way, I'm a bit of a boomerang. A career in Entertainment law in the US, particularly LA would have definitely been a lot more sensible and exciting in some ways, however there were many practical and cultural factors that influenced my decision to head back. For starters, opportunities in theUS legal market were scarce and I felt that the efforts to pursue a career there far outweighed the benefits. India also offered so many opportunities with its own big entertainment industry, my relationships with artists and creatives back home and most of all, thechallenge of doing something a little different in your own backyard.
How has your Masters from UCLA affected your career in the long run? Do you think a person without a similar Masters degree from a foreign university would face significantly lower chances of success in the Indian market?
Contrary to popular belief, there are quite a few Entertainment and Media lawyers in India and we are not an endangered species at all. There's an age old debate about whether higher education outweighs experience or vice versa, and the truth is the best chance one has is by achieving a balance of the two. My LLM at UCLA has had a profound impact on the work I do because of many things I learnt and experienced during my time in LA. Whether it's having achieved a deeper appreciation for artist rights, a more wholesome understanding of copyright law and licensing, or just a greater awareness of all thedifferent kinds of law that Entertainment law encompasses (IPR, Labour law, Contracts, OSH, Tax), my masters from UCLA has definitely shaped the way I perceive issues facing my clients and theindustry I work with. Having said that, I can't say for sure if a foreign degree would necessarily increase the chances of success in the Indian market, but it might provide one with much needed perspective.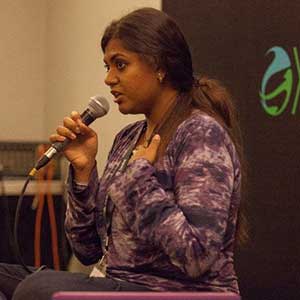 After returning to India, you founded Artistik License. Please tell us more about it. How was the experience of building up your own start-up?
I'm still building it up, and I think it's going to be a lifelong project of mine. After returning to India, I chose to work with CLPR – a research think tank based out of Bangalore, in order to gain more experience as a research associate. However, there came a point where I felt I ought to be doing more work in Entertainment law, and while Ilooked out for opportunities in Entertainment law firms and companies, nothing came close to what I really wanted to do – work with content creators, artists and creative entrepreneurs directly. So, after a lot of searching I decided that it was time to take a leap of faith, and start working independently. Artistik License started off as a blog or a repository of legalese for artists working in India – something which it still serves as today, but after some hard work and lessons, has evolved into a consultancy where I advise artists and creative startups on their rights, as well as provide them with specialized legal services. What really makes Artistik License different, is its focus on independent artists and startups. As an organization, it focuses on two tracks – enabling the independent artist and entrepreneur's business by way of specialized legal advice as well as by empowering artists, and creative entrepreneurs through rights awareness workshops, discussions and research work.
Although I was really frightened at first, I think entrepreneurship was something that I was designed for. I had a great support system, comprising of my folks and my friends, who shared my fears and joys, and were a great sounding board for all my ideas. Building your own startup from scratch can be scary but rewarding,so long as you don't bite off more than you can chew. Considering Artistik License's niche focus, there was, and might always be, a certain amount of risk involved in what I do, however I can't think of anything else I would rather be doing. The past two years have seen Artistik License's clientele grow, and I've been invited to present my work at various domestic and international music markets, conferences and events.
Are artists generally aware of their rights? How can such awareness be increased?
Some are, and some aren't; even then, the awareness can be incomplete. There are many factors that contribute to this situation of imperfect knowledge, including access to information and the communication of important information. It's critical to ensure that artists are made aware of the need to understand why rights awareness is important, but then it's just as important as law people, to enable that awareness in a manner that is chilled out, and not steeped in legal jargon. There are many ways in which awareness can be increased, and I work closely with many non-law organizations who want more artist rights empowerment. Workshops, discussion groups and online articles are a great way to get this valuable information across. Besides the Artistik License blog, I also write frequently for Campus Diaries (for the younger artists and entrepreneurs) and Indiearth (a platform dedicated indie artists in the Indian ocean region), on topics that might be of potential interest to artists and entrepreneurs alike.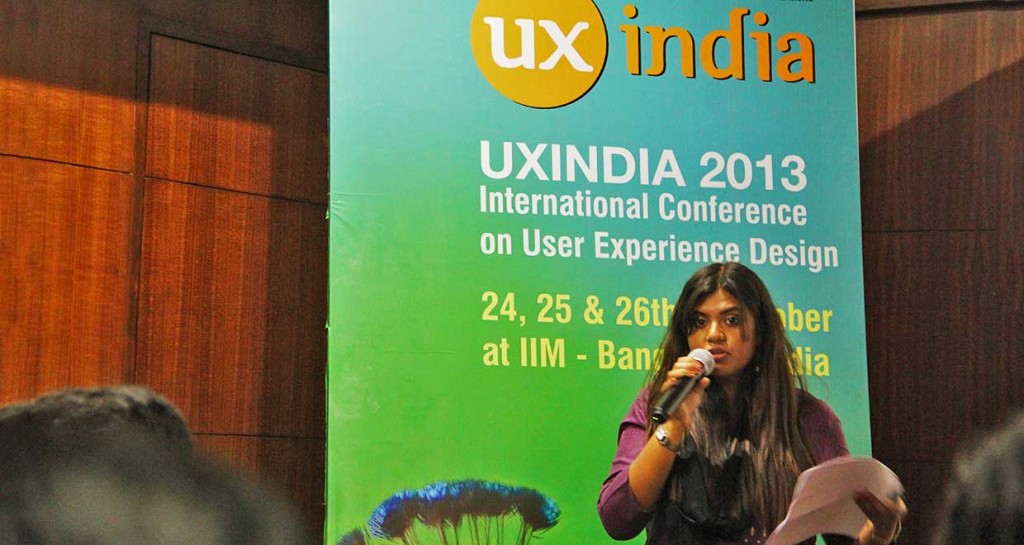 Artistik License also organises workshops for disseminating knowledge on the subject. Would you consider engaging young law students in these workshops to help them learn along with the artists?
Of course! I can see creativity and entrepreneurship being an integral part of the law school experience, and it's always a pleasure to engage and talk to law students from anywhere. I've been fortunate enough to have a wonderful time with some very intelligent, very quirky young law students from Christ College, Bangalore and NALSAR, who have been wonderful and so helpful by interning with Artistik License.
In between all this you have also been working at Vahura. When and how did you join Vahura? Please tell us about your work profile there.
My relationship with Vahura is both a new and old one. A few years ago, I worked with Rainmaker as a features editor, and a few months ago, I had the opportunity to start working with Vahura and its amazing team. At Vahura, I work with the Business Development and Clients Solution vertical, where I especially focus on business in the South Indian region. I enjoy the unique position of being able to interact with some of the smartest legal professionals and some of the best businesses and law firms in thecountry. A great deal of what I do involves networking and making connections – something I can't get enough of. As an organization set out to help lawyers do good work, Vahura offers many services besides legal, tax, compliance and governance searches. It also provides strong counsel and research through its mentorship and consulting verticals. While we all help each other out at Vahura, another area that I work closely with is Vahura's Engage vertical, which provides the legal community opportunities to interact with each other through various professional and community events.
What insights you would like to share with our readers from your experience in legal recruitments at Vahura?
My insights into legal recruitment are quite limited at this time, because a great deal of what I do concerns the overall legal market and business. There are others at Vahurawho have a more nuanced understanding of legal search business, and I would be more than happy to put any of your readers in touch with them. I can say this much – these are some exciting times for the law graduate, since I think we're smack in the middle of an era where there really is something for everyone. So whether you want to be a corporate lawyer, a litigator, a legal academic or a legal entrepreneur, the industry is currently offering a lot of opportunities to pursue any career you wish, and if it's some counsel and direction you're looking for, we at Vahura are happy to help. This is probably my biggest learning from Vahura so far –an understanding that we're far more focussed on helping legal professionals discover their full potential rather than simply place them in suitable positions.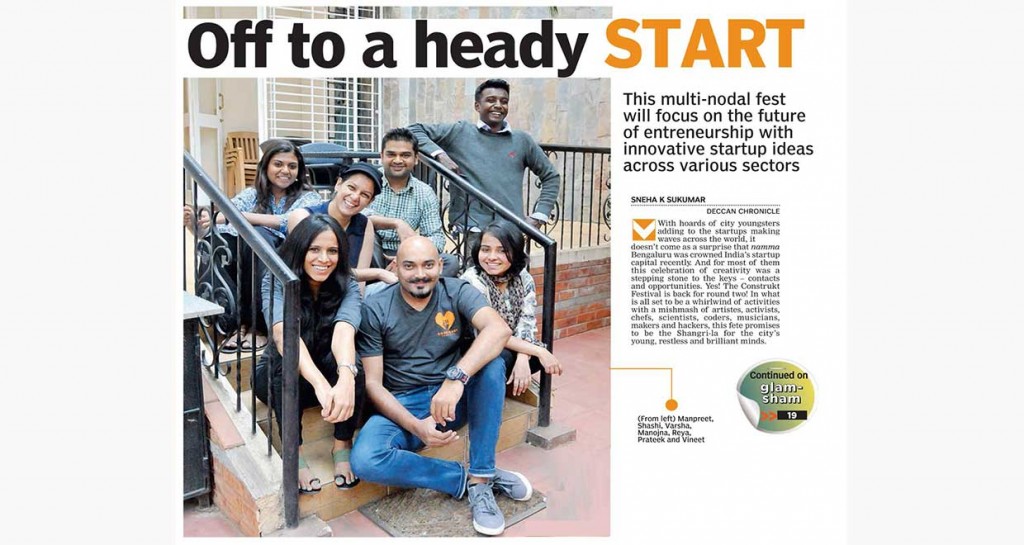 You held the post of Content Curator and Co-ordinator at Construkt Festival 2015. How may startup festivals such as this prove to be important for a law student?
I was thrilled for the opportunity to work with Construkt 2015 and must express my gratitude to the festival's founder, ShashiKiran, who is nothing short of an entrepreneurial powerhouse. Working with him and the Construkt team so closely taught me a great deal about entrepreneurship and the ways in which the right kind of platforms and infrastructure can truly help nurture a great innovation eco-system. I definitely think that more law students need to be open about attending such festivals where entrepreneurship is not only encouraged, but celebrated. For instance, Construkt 2014 and 2015 both celebrated legal entrepreneurship and innovation, by hosting talks by lawyers working in the field of law and technology, entertainment law and startup law. As the content curator for this year's edition, I had a great time sifting through some amazing content by speakers, but it would be super if we could get more inputs and entries from the legal community as well.
How do you manage time between your two roles? Are you able to find a work-life balance?
A few days ago I heardsomeone say that we've almost taken it for granted that we're supposed to struggle, hate our bosses and hate work. The truth is, that if we're doing something we like,then we don't even think about things like over-time, and being over-worked. At this point in my life, I am extremely grateful for the opportunity to be more than one person, and to do more than one thing. I'm surrounded by a number of inspiring people from the legal and creative communities (not that the two need to be exclusive), and I find a great deal of joy in what I do. Sure, it's overwhelming at times and there are days when I just want to throw things at people, but I think the key is to achieve balance in whatever one does, and to remember that we are the best judges of our own situations. I also find that taking care of one's body and mind goes a long way in ensuring that one can get more out of life. I'm not the fittest fiddle in the world, but over the past year, I've noticed that I consciously try to eat healthy, lead an active life and pursue my other interests including creative writing, glass painting, accompanying my musician friends to their shows, and understanding how to lead a more cruelty-free life. I'm a bit of a hippie at heart.
What is the one advice you would like to give our readers?
There is no formula to success. Years of conditioning in law school teaches us to assume that we need to fit into one mould or the other, but the truth is there really are no restrictions to the kind of opportunities one can tap into these days. It's important to be brave and to seek good counsel, and to remember that it's okay if you don't fit into the traditional structures and expectations created by your family or the legal fraternity. It's important to be honest in the work that one does, and to push aside the drama, no matter how tempting it is to overanalyse it. You can be a SuperLawyer just by being yourself, and working hard.