Mayank Mishra graduated from HNLU, Raipur in 2009. Long before graduation he had received a PPO from Paras Kuhad & Associates. Later he moved on to Pathak & Associates and at present he is an attorney at Caspian Advisors. Mayank has also started TeamResearch.in, a platform for lawyers and law students to convene and exchange ideas.
We take this opportunity to ask him about:
Studying law and managing internships from HNLU.
Working at two major law firms and then moving to Caspian Advisors; and
Starting up with and building TeamResearch.in
How would you like to introduce yourself to our readers?
With honours in corporate and intellectual property laws, I graduated from Hidayatullah National Law University, Raipur (HNLU) in 2009 and was awarded the Chancellor's Gold Medal for overall achievement in my law school.
After graduation, I joined Paras Kuhad & Associates, New Delhi (PKA) and worked for two years with litigation and corporate teams. I shifted to P&A Law Offices, New Delhi (P&A) as a corporate law counsel where I advised domestic and offshore clients for structuring their investments in India. For the last one year I am associated with Caspian Impact Investment Adviser Private Limited, a Private Equity (PE) fund in Hyderabad and handle all its legal matters. Also, I have co-founded www.TeamResearch.in – an online legal research portal meant for lawyers, professionals and law students.
I have also secured the Post Graduate Certificate in Management (PGCM) in Finance from All Indian Management Association (AIMA), New Delhi and planning to pursue MBA soon.
How did you gravitate towards law?
I remember those days when almost every other friend of mine was either preparing for JEE or C-PMT. Being a mathematics student, by default I was a part of the rat race and was getting trained to somehow manage a seat in one of the IITs. The journey to IIT was difficult and I always wanted to opt out of it, but without an alternate career it was difficult to convince my parents. What came to my rescue was an article I read in Hindustan Times by Ms. Pervin Malhotra, a career counsellor who then predicted law as a rewarding career and compared it with IITs. I was quite impressed by the article and was happy to discover a career which was as good as an IIT. After a thorough research on National Law Schools, course curriculum and job potential, I opted for law over engineering and got admitted to HNLU.
Tell us about your internships.
Internships are important part of law school life. All together I have interned for more than 300 days in NGOs, District Courts, High Courts, Supreme Court and leading law firms. Despite begin a member of my batch internship committee, all my internships were secured on my own. Unfortunately, I never had those uncles or bhaiyas who could fetch me an internship over a phone call. For many of my other batch mates, HNLU internship committee played a vital role in getting the internships with NGOs, senior counsels and law firms.
Do you think law schools prepare students adequately for on the job experience?
During my internship days I always thought that my law school training was sufficient enough to take all possible assignments during my internships. Thanks to that belief and the so called self confidence, I could take various internships and perform to the best of my caliber. However, on hindsight I believe that it's not about delivering an assignment but the manner in which an assignment is performed matters most in an internship. Hard work which is the bare necessity will be appreciated only if it is coupled with a correct and smart approach. Soft skills including small things like how to write an email or a memo to clients are never made part of a law school curriculum. The projects which we use to submit or the research we did for moots were far away from the real world assignments. After being five years in the profession, I believe that there is a serious disconnect between a law school teachings and what profession actually demands. TeamResearch.in which is my venture is devised to bridge this gap and equip 3rd to 5th year students get a sense of real world experience in their law school. It is my firm belief that one day TeamResearch.in will play a key role in helping students to be better professionals.
Tell us about the life at HNLU.
In HNLU I participated in various moot court competitions, debates, extempore, Mock-UN and other customary co-curricular activities. Thanks to the well devised academic calendar, I could get more than twenty articles published in national and international journals and simultaneously have sufficient time to be a part of cricket and football teams of my batch. The idea of TeamResearch.in, which is now a reality, has taken its roots in HNLU. On personal front, HNLU got me more than a few good friends and the life partner. Taken all together, life at HNLU was anything but hectic and monotonous.
Do you subscribe to the belief that certain NLUs are more elite than the others?
With the number of law colleges mushrooming every year, lack of experienced faculty members and the poor education quality I believe students of certain 'elite' and established NLU's have a much easier time in kick-starting their career as compared to law students from other colleges. The best example is to compare a final year student of any one of the new NLUs with a NLSIU student. On an average top 5% of NLSIU grads will either have a scholarship from a foreign university or a trainee contract with magic circle firms. However, even after years of inception, toppers of new NLUs struggle hard to secure a job with tier one law firm. However I have always believed the famous saying "It isn't where you came from; it's where you're going that counts."
After graduating from HNLU you directly joined Paras Kuhad Associates. How did the appointment take place?
In the final year of my law school when recession was at its peak I interned at PKA, when I received a pre placement offer. I accepted the offer and opted out of my college recruitment drive. After graduation, I joined the firm and actively worked in both litigation and corporate teams. I was fortunate to personally work with Mr. Kuhad, who is now designated as the Additional Solicitor General of India and learn intricacies of law from him.
What prompted the switchover from PKA to Pathak & Associates Law Offices?
After working for two years at PKA, I wanted to broaden my learning curve and consensually decided to work with a corporate law firm. One of my senior from HNLU who was then working with P&A helped me to get an interview with Mr. Pathak. The interview went well and I joined P&A.
In terms of clients and work environment, the two firms were quite different. At PKA we had majority of Indian clients, whereas at P&A we use to serve foreign clients. Likewise while working at PKA, I use to make plans for dinner with my friends, but at P&A I could only manage to get last movie show of the day once in a fortnight. In terms of work quality both these firms were fantastic and helped me to grow as a professional and a person I'm today.
You thereafter left P&A to start working at Caspian Adviser. What led to this shift?
Working for P&A was certainly my first choice but starting a venture of my own was something which I always wanted to do. In the midst of love and quest for passion, I decided to shift to Caspian Adviser – a Hyderabad based private equity fund and took a break from demanding law firm's life. At Caspian, I'm responsible for management of all legal matters. The scope of work includes liasioning with law firms and key managerial personnel of our investee companies, attending board and committee meetings, making periodical presentations to the board of directors, drafting and negotiations of transaction documents and advising the senior management on structuring of domestic and cross border debt and equity transactions.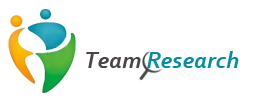 Please tell us about your venture TeamResearch.in.
TeamResearch.in is India's 1st professionally managed and most reliable online legal research assistant. With an extensive market analysis and experience gathered, the venture has been designed to effectively assist the lawyers, hard pressed associates in law firms, in-house counsels, professionals and entrepreneurs, in performing the complex legal research on varied areas of law. If I have to summarize in one sentence, TeamResearch.in is designed to redefine the way legal research is being conducted. I endeavour to provide my clients a tailored and most reliable and authentic legal research assistance which they can rely upon.
What is the overall model of TeamResearch.in?
I personally ensure simplicity and credibility remains the virtue for TeamResearch.in. The mode of TeamResearch.in is as simple as one can comprehend. The entire venture is divided in following 3 steps:
One – Lawyers, associates in law firms, in-house counsels, professionals or entrepreneurs (Client/ Query Seeker) who wish to avail services of TeamResearch.in are required to visit our website and post their query online. Once a query is received, we send an email to the Client/Query Seeker confirming the delivery schedule and our bank account details for processing the payment.
Two – The query is sent to at least two meritorious researchers who are registered with TeamResearch.in and one qualified lawyer of TeamResearch.in.
Three – All responses are then compiled, reviewed, crosschecked and authenticated by an independent experienced lawyer. Thereafter, a final research note is prepared and delivered to the Client/Query Seeker in a time bound manner. For clarifications and questions, we also arrange on call support services.
For further details, please refer to http://teamresearch.in/How-it-Works.htm
How will you ensure the quality of research by students?
To maintain quality of research note, all queries are independently researched upon by at least one qualified and experienced lawyer of TeamResearch.in. Additionally, TeamResearch.in closely monitors and reviews every research note which it sends out to the Client/ Query Seeker.
Who do you think will take services of TeamResearch.in?
The services of TeamResearch.in will be availed by all those individual lawyers who wish to follow their passion, enjoy weekend getaways, spend 'that' extra hour with family and friends and more importantly have dearth of capable juniors and resources to conduct exhaustive research on their own. Additionally, small to mid-sized law firms and in house counsels who look forward for reducing their operational cost, will take the services of TeamResearch.in. We also expect budding entrepreneurs and start-ups with financial constrain to take services of TeamResearch.in.
Apart from your clients, how do you think student fraternity will be benefited by TeamResearch.in?
Students who are and will be associated with TeamResearch.in are trained to handle work pressure and equip themselves with research skills. Further, TeamResearch.in gives a flavour of gaining real world work experience which a student just can't get in his/her classroom. Furthermore, TeamResearch.in financially rewards its researchers and pays them for every successful research assignment.
Where did you get the inspiration for this venture?
The idea of TeamResearch.in developed its roots during my law school life, where I discussed the idea with my roommate and the co-founder of TeamResearch.in Mr. M. Srinivas. As a student, I have got various opportunities to intern with a broad range of organizations and leading law firms. During my internships I was expected to extract information, research for relevant case laws and process them into a fine deliverable, which formed the basis for answering queries to structuring transactions and arguments in court rooms. I realised the necessity of having a capable and well groomed intern throughout the year and not just during the semester breaks of law schools. As the academic curriculum of most law schools demand high classroom attendance, I visualized making an intern available all round the year on a virtual platform.
Why will you succeed where so many others have not made the cut?
(It seems that other competitors have tried this business model earlier and have not been much successful in evolving a revenue stream. Grayscale and Lexbiosis come to our mind.)
It would not be wise to comment on success or failure of Grayscale and Lexbiosis but certainly the substratum of TeamResearch.in is completely different than its predecessors. Unlike a typical undergrad initiative, TeamResearch.in is an organization which is lead by professionals and meant for professionals. Our core team comprises of qualified lawyers who are well versed with the requirements of legal fraternity. The reason for our success is the effective pricing of our services and credibility of the research assistance.
How are you financing the business?
The initial funding came from my personal savings and a portion from Srinivas. With the fantastic pace TeamResearch.in is growing, I believe it should reach its break-even point very soon. After reaching the break-even point, we will be looking for an angel investment to take our start-up to a whole new level. Meanwhile, I wish to recruit a few lawyers in order to cope up with the growing spree of TeamResearch.in.
You are a corporate professional and also have started-up at the same time. How do you manage these two different involvements?
I firmly believe that if one deploys his time wisely, managing a venture along with routine professional life is not difficult. Yes, at times I feel pushed but my team is always available for rescue.
If I want to start up on my own someday, what would be an ideal time in my career to take such a risk?
As Walt Disney said "The way to get started is to quit talking and start doing." If the idea is good and one can financially sustain the venture for at least 24 months, any time is a good time. Do remember it's always good to try than to cry.
Who all are associated with TeamResearch?
Apart from Srinivas and my wife Ruchi who is also a lawyer and a member of TeamResearch, we have retained a part-time IT engineer for managing the TeamResearch.in web portal. Presently, we have a database of approximately one-hundred researchers from almost all NLUs and law colleges, an advisory group comprising of fifteen associates/senior associates from leading law firms and one practicing company secretary to handle secretarial compliance. In past, we have also taken services of several experienced lawyers for drafting of petitions and corporate agreements.
What qualities or factors should one look at while selecting a co-founder?
I believe that there is no definite mantra. It's not you but the idea which identifies a co-founder on its own. Compatibility and trust are the two important factors which one must look while selecting a co-founder. I am fortunate to have Srinivas as a co-founder of TeamResearch.in.
Tell us about the biggest challenge you faced while starting up and how you solved them.
The biggest challenge which I faced was to come out of my comfort zone and start TeamResearch.in. To overcome the myth that one cannot start a venture while working as a legal professional was difficult to crack. It took me 4 years to make TeamResearch.in a reality. Thanks to Srinivas and Ruchi for the constant support which has helped me to get TeamResearch.in where it stands today.
Where do you see yourself five years down the line?
Five years is a very long period. I see TeamResearch.in as a consultancy firm in a few years which will not only help lawyers across the country to identify correct legal position or a case law but also assist fresh graduates from law schools to understand the profession better. I want TeamResearch.in to groom students in their law school life and make them marketable for the real legal world. Just like, moots, publications and courses, I want TeamResearch.in to be a de facto part of every law student's life.
Also, we are going to add new services which include drafting of agreements, petitions, preparation of study materials for workshops and conferences and providing research assistance to students who are pursuing higher studies.