This interview has been published by Ayush Verma.
YOU ARE UNDENIABLY ONE OF THE MOST EXPERIENCED PRACTICING IP AND PATENT PROFESSIONALS IN INDIA. PLEASE TELL US HOW YOUR JOURNEY STARTED?
I converted RK Dewan into a law firm as you see it today after my father started the firm in 1942. The trigger for its inception was the introduction of the Trademarks Act, 1940. Many people in the advertising agencies started reaching out to him with queries and he found interest in this work which involved registrations of trademark, and prosecution. Although I graduated as a lawyer in 1973, I joined the firm much earlier. Since I was also interested in patents, I started to involve the firm more in patent-related work. 
Eventually, in 1988, I went to South Africa to teach IP Law and International Law for approximately 5 years. I joined the University of Natal and became the Head of the Department of IP law. I was always interested in teaching law and even now, 20% of my time goes in teaching, whether in-house or to law students.
YOUR FATHER WAS CLEARLY A BIG INFLUENCE ON YOU. ANY GOLDEN WORDS OF ADVICE FROM HIM?
Be honest with yourself. You may not be the best but don't be afraid to be honest with your clients. There have been numerous times where I have had to tell my clients that their case is not strong, and that is perfectly fine to do.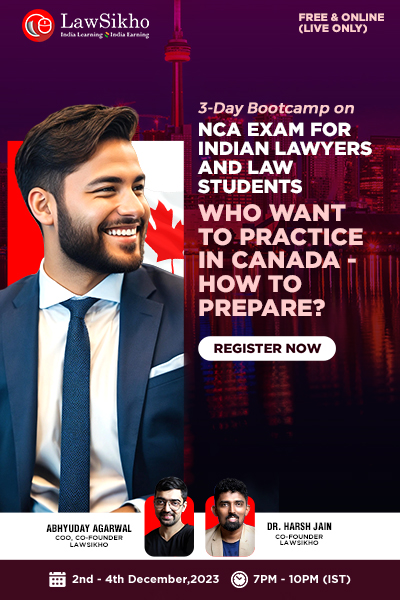 WHAT ARE SOME OF THE MAJOR SHIFTS YOU HAVE WITNESSED IN THE LEGAL SYSTEM RECENTLY?
Working from home has been a big change. There is also the e-justice system which I believe is the future. Eventually, all of us will move to a remote justice system of sorts wherein people do not have to go to courts to argue matters, judges do not have to go to courts and briefs can be prepared by software. 2020 will be a landmark year.   
IS IT CORRECT TO SAY THAT CYBER LAWS AND AI ARE THE UPCOMING AREAS THAT YOUNG LAWYERS SHOULD BE LOOKING AT? HOW WOULD YOU SUGGEST STUDENTS PICK THE RIGHT SPECIALIZATION?
Yes, that is correct. I would first encourage everyone to be computer savvy. 
At one point in time, there weren't many specializations; I was more of a generalist. Now, the legal profession is more specialized. In the US, you have specialized IP litigation and prosecution lawyers. Students must decide what they have a flare for. For example, if you have a flare for arguments, you can become a litigation lawyer. This is something the students must analyse and understand from the beginning. I would say patent law in India is reserved for professionals coming from a science background and I wouldn't advise lawyers without this background to take it up. Then you have copyright law which has many verticals like music, literary, internet, cyber laws to name a few. There is also trademark law which is generally called soft IP but many professionals in India specialize in it. Normally those who practice trademarks also do designs along with it. Despite these options, students are not taught how to select their fields for the future. Even if one has decided IP as their specialization, which part of the IP domain they want to become an expert in is important. It is crucial to regularly counsel the students to help them narrow down the options. Career guidance is essential for lawyers. 
THE FIVE YEARS SPENT TEACHING AT THE HOWARD COLLEGE, UNIVERSITY OF NATAL IN SOUTH AFRICA MUST HAVE BEEN A UNIQUE PROFESSIONAL OPPORTUNITY. WOULD YOU LIKE TO TELL OUR READERS MORE ABOUT THE EXPERIENCE? 
My five years of teaching in South Africa was at the height of apartheid between 1988-1993. It was before Nelson Mandela was released and the African National Congress came to power and I, as a "non-white" lawyer, was teaching in what might be called a "white-dominated" domain. It was certainly an eye-opening experience for me at a personal level. 
I taught both IPR as well as Private & Public International law and had to alter my teaching and evaluation methods at the university. I even changed the method of conducting the examination. The exam would only consist of one hypothetical problem with a lot of sub-questions therein. I, personally, insisted on an open book exam since lawyers are not required to memorize things while contesting a case. While practicing law, no one cares about what the section of a particular Act is, since you can open the book and read it. Developing one's analytical skills is more important. I would give them questions with a regular legal problem related to IP and they only had to find the solution to that problem. We need to train students to think, don't train them to memorize. This is what I believe is fundamentally wrong with the Indian education system. Lawyers must think on their feet. The bench would pose you questions out of the blue, you should be in a position to answer those questions by thinking at the spur of the moment.
WHAT WOULD YOU SAY HAS BEEN THE IMPACT OF THE ONGOING PANDEMIC ON IP LITIGATION, ESPECIALLY PHARMACEUTICAL PATENTS?
As IP or patent lawyers, we are hugely dependent on inventors and inventors are dependent on their brains. This period has given all the inventors more time to think and visualize their ideas to a great extent. In December alone, we have filed over 150 patent applications at the Indian Patent Office, which means we are filing over 5 applications every day including the weekend. This has been a most fertile time for inventors to think. In the pharmaceutical field, from March till April, the major thrust was from different inventors coming up with different ideas for masks. Since March, we have filed several applications for masks and sanitizer designs as well. We were one of the first people to apply for a patent for a hand sanitizer that can be used with the help of feet to avoid any touch by the hands. I have personally filed a patent and design application for a special type of zipped mask that prevents contamination while eating. 
Coming to the direct impact of COVID on IP litigation, litigation has increased almost 3 times in 2020. Litigation by video conferencing has changed the face of the profession. The unfortunate part is that there is a significant group of lawyers who don't have the facility to litigate through video conferencing. And this is an issue that the courts should have considered when they resorted to this system hurriedly. They should have provided some sort of facility to these lawyers to help them take part in the online litigation. It has become essential for lawyers to be tech-savvy. They should be trained on how to create briefs online and how to use AI or machine learning to their benefit. The new generation of lawyers has to embrace it since this will be the future.
YOU ARE FAIRLY ACTIVE ON SOCIAL MEDIA PLATFORMS. DO YOU CONSIDER LINKEDIN AN IMPORTANT TOOL FOR THE MODERN-DAY LAWYER?
I certainly put a lot of intentional effort into staying active on Linkedin. We have a book coming out from RK Dewan & Company, titled The RK Dewan Chronicles, 2020. Our entire team publishes at least 2 articles regularly every day on Linkedin. We are present on another platform called Lexology, where we frequently publish interesting articles. We also have our newsletter, RKD Newsnet, which comes out about twice a month and goes out to 36,000 subscribers all across the world. I believe communication in both the written form as well as the spoken word is equally important. My preferred platform is LinkedIn since it is a platform that supports professionals, but we are also very active on WhatsApp groups which are primarily used for important internal communication. My personal belief is that other social media platforms like Facebook, Instagram, or Twitter are more for socializing and not for professional growth. For professionals, I believe Linkedin is where they should be most active. 
WHAT ARE YOUR LONG-TERM PLANS FOR RK DEWAN AND COMPANY? HOW DO YOU SEE THE FIRM GROWING IN THE COMING DECADE?
The long-term plan is to continue to do what we are doing, offer services to our clients, and take in new people. Expanding to other countries is an option as well. We are looking at setting up "servicing centers" in places like China, the USA, and Europe.  The aim is to make "IP for the masses". We have already started translating some of our work into various regional languages like Oriya, Tamil, Telugu, Marathi, etc. One barrier in IP is language; the IP field is very dependent on the English language and many people shun the field for that reason. We would like to resolve this issue by simple training programs. Ideally, IP should also be taught in schools. We would like to bring IPR as a subject into schools so that students too can understand what the basics are. I would, personally, like to write some books in furtherance of this goal. 
There must be some specific kind of training in the English language since most of the practice in the international space is conducted in English. Some international languages like Spanish, English, or French are important globally. We must provide the right training to our lawyers. We cannot have lawyers who only speak in regional languages anymore. They have to be trained in international languages, especially if they work in patents and IP. 
HOW WOULD YOU WANT YOUR LEGACY AT RK DEWAN TO BE REMEMBERED?
I want to be remembered for giving honest service to clients. There is no substitute for hard work, rather, there is no substitute for intelligent hard work. Somebody picking up stones from one side of the road and placing it on the other side is also doing hard work but that isn't intelligent hard work. Honest and intelligent hard work is indispensable. Lawyers love applying precedents but there are no precedents for clients since each client is unique. Your client only needs a solution to the problem, not an explanation of its problem. I have witnessed lawyers giving long explanations to the clients telling them what the problem is; your client already knows that. This reminds me of another practice that I have noticed, which is lawyers making more noise in their briefs. Ultimately, these lengthy arguments don't hold any water. In India, there is this practice of making briefs verbose. Keep your briefs short; precision is what is most important. International practice requires briefs to be precise and to the point and the training in India must focus on that as well. 
ANY CONCLUDING REMARKS FOR STUDENTS AND LAWYERS LOOKING TO PURSUE A CAREER IN IP LAW?
In my opinion, there is one fundamental thing that lawyers are not taught. Lawyers are not taught to face failure. Many lawyers are not disillusioned by anything, but they are disillusioned by failures. However strong your case is, sometimes the case doesn't go your way. I have faced failures when I used to litigate and I did feel disappointed in those moments because I was not trained on how to handle it. I have even written an article along the same lines on things they don't teach you in law school. The top of that list is this. Moot courts are not a substitute for real life. Lawyers have to be trained for failure which needs psychological counseling. I know many lawyers who chose to leave the profession because they believe they failed; but the reality is that the case failed, not the lawyer. 
Another crucial thing to understand in the profession of law is strategy. You must strategize in your mind how you will tackle litigation, a client, and the different situations that may arise. These are the two most critical things for a lawyer to learn, which are not taught in law schools. In fact, strategy planning is crucial for anything in life, be it your day-to-day plans or your professional goals. You need to plan your life properly. There are very few things that work out well spontaneously. You cannot wake up not knowing what to do with your day. You need to have a vision for tomorrow. 
Lastly, I would recommend everyone to read the poem "IF" by Rudyard Kipling. One of the lines from the poem that I recall right now is "to fill every unforgiving minute". The minute does not forgive you, it simply moves on. So, one should aim to fill every unforgiving minute with the maximum amount of positive energy and effort.