Mrinali Kaul graduated from ILS Law College, Pune in 2012. She is a qualified Company Secretary and has an enviable academic record and an excellent series of internships at top law firms. As a law student she has been quite active and participated in many debates, MUNs and conferences. By the time she graduated, she had received a job offer from Talwar Thakore & Associates and is currently working there as an Associate.
We have taken this opportunity to ask her about the several decisive moments in her career amongst other things including:
Importance of internships and maintaining grades
Importance of extra-curricular activities in law school
Completing the Company Secretary course alongside law studied
Work at TT&A
When did you think you were suited to a career in law? How did you get through to ILS?
Pursuing a career in the legal field was always at the back of my mind whenever I used to read novels written by Jeffrey Archer and John Grisham. The fact that top-notch orators and politicians in the country were lawyers by qualification added to the charm of being a part of this respected profession. Being a lawyer was also listed as one of my possible career choices through an aptitude test that had been conducted in my school, DPS Greater Noida. I made the final decision to take up law and become a first generation lawyer quite late in the day i.e., after giving my class 12th board exams. According to me, the pre-requisites for a career in law are that one should have a good command over the English language, ability to reason, self-confidence and be able to put forth one's views in a coherent manner. I believed that I possessed the necessary skillset to be a successful lawyer and therefore chose law as my calling.
ILS admits students based on their class 12th marks and an interview thereafter. As I had a reasonably good score of 94% in class 12th, I was able to join ILS for the five year law course.
Which subjects did you enjoy during your qualifying degree?
[sociallocker]The subject which I enjoyed most was company law and this paved the way for a career in corporate law. Company law is like the Holy Bible for those planning to join a corporate law firm and it is essential to be well-versed with it. What I liked about this subject was the logical manner in which it can be understood and one can draw references from the corporate world for understanding any concept. The linkage to the corporate world made it a really interesting subject to grasp and understand.
Did you ever indulge in academic legal writing? What, in your opinion, are the advantages of taking part in such activities?
Yes, I did indulge in legal writing and the articles were published in my college journal as well as in relation to the Company Secretary course. I also represented my college in moot court competitions and quiz competitions in the various law festivals held in different colleges. I have also attended conferences individually and presented my papers there. Such events are an integral part of a law student's life as they help you to go beyond academics and also shape your personality for the future. Often one ends up forging lifelong friendships and making useful contacts at these inter-college events. Therefore, I would definitely recommend everyone to take part in one or the other event at least once in their law school life. I do not think making it mandatory serves the purpose as then students would merely do it to fetch marks and the intention to do something on your own initiative will be lost. Law schools should not spoon-feed the students and it should be left at the discretion of the students to choose whether to pursue such activities or not.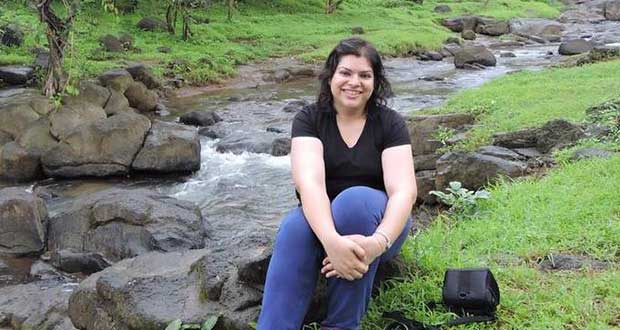 During graduation, you interned with top-notch law firms. Are there remarkable experiences during your internships that shaped your career choices later?
My internship choices were primarily guided by my inclination to work in a corporate law firm upon graduation and therefore, I wanted to gain as much exposure as possible by interning in the top law firms in the country. During internships, I was mostly allotted research work relating to company law, securities and banking law. I have also been involved in due diligence exercises being undertaken at these firms and preparing memos on various legal issues. These internships made me realize that corporate law is really an all-encompassing term and there is a lot for me to learn in this field. Therefore, I wanted to join a corporate law firm after graduation to be able to realise my potential in this field.
Would you say a great CGPA is a necessity to kick start a good career in the legal profession?
Definitely, a great CGPA opens doors for you to bag the best internships- be it with law firms, senior counsels or even companies. It is a crucial factor during recruitments as most organisations have certain minimum CGPA requirements which one needs to satisfy to be eligible to even apply for a position as an Associate. However, having said this, marks are not the only determining factor in the long run and it is your knowledge and its application that counts ultimately.
You had also managed to pursue the company secretary course. Tell us why did you chose to do it and how did you manage it with college?
The course in ILS is structured in such a manner that it leaves you with ample time to pursue other courses, hobbies, activities, etc and pursuing two courses simultaneously was not really a difficult task. If you're smart and efficient about your studies and prioritise well, it is quite a cakewalk. As I had joined law school with the intention of joining a corporate law firm upon graduation, I wanted to acquire any knowledge which would help me in the professional world and this is where the company secretary course came into the picture with its offering of an integrated approach to multi-disciplinary subjects such as law, business, finance, economics and accounts. Coming from a science background in school, I found this course to give me an edge over my peers as it covered newer areas of law such as competition, securities markets. These subjects were not taught as part of our curriculum in law school; hence this additional knowledge placed me ahead of my batch mates and also helped me in securing my job.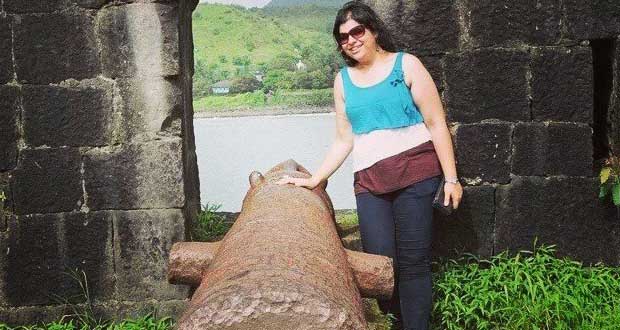 Does graduating from a prestigious school make a difference in landing a good job in this field?
Yes, to a certain extent in the initial years, graduating from a prestigious law school does have its benefits in the recruitment scenario. However, having said that, if you're intelligent, hardworking and smart, there's no reason that you should be denied an opportunity irrespective of the law school you have graduated from.
Soon after graduation, you joined Talwar Thakore and Associate as an Associate. How did your appointment take place? How was your interview? Please give our readers some tips to nail a law firm interview.
My appointment at TT&A happened through the placement committee of my college. The selection process was two-fold: the first step involved sending my resume and an application form which covered questions relating to my skills and achievements, reasons for becoming a corporate lawyer and wanting to join the firm, etc. Subsequently, the shortlisted candidates were called for a personal interview to the firm's office in Mumbai. The interview was very relaxed and I was asked to talk about myself and questioned based on my resume. I was also given a case-study based on which my critical and reasoning skills were tested and two days later, I was given the good news that I had been chosen to join the firm.
This was the only interview that I gave and cracked, so here are the tips from my limited interview experience:
Be thorough with your resume and know it like the back of your hand;
Research on your prospective employer firm;
Stay calm;
Maintain eye contact with all your interviewers;
Be properly dressed; and
Put your cell phone in silent mode.
How tough was the first year of law firm?
Working in a law firm as an associate is a completely different ball game from interning in one. You have to be responsible and take complete ownership of your work product. Fortunately, at TT&A, we have a very healthy working environment and all the partners and senior lawyers are very encouraging and helpful and make sure that you blend in very easily with everyone and feel at home in the firm. Honestly, I did not find the first year tough. Certainly, it involved a lot of learning as what we are taught at law school is purely theoretical. But I can safely say that with the amazing work culture at TT&A, I sailed through it like a breeze!
Tell us about the nature of work you're entrusted with therein and what's a typical day like? What is the most challenging aspect of your job?
At TT&A, in the initial stage of our career, we are not compartmentalized in different sectors like corporate, banking, capital markets but are allowed to work on a wide range of transactions across all practice areas that the firm has to offer. This allows us to gain exposure to a variety of legal issues across multi-disciplinary jurisdictions and decide on our specialization thereafter. I have been involved in due-diligences, drafting of transaction documents in corporate and banking transactions, preparing research memorandums and notes.
A typical day involves researching on contentious issues, drafting transaction related documents, discussions with senior colleagues and responding to client queries by email or over calls with them. The most challenging aspect of my job has to be beating the deadlines and making sure the work product meets the clients' expectations. My work doesn't involve litigation and taxation at all.
Does your qualification in law and company secretary complement each other in terms of your work?
Definitely, the company secretary curriculum is such that it equips you with not only legal knowledge required in the corporate world but also the business and the financial angle of a transaction. This inter-disciplinary knowledge comes very handy during transactions as it helps you to understand the bigger picture and not merely the legal issues involved.
Where do you see your career going from here?
I aim to grow with my firm and get more experience while working on the transactions, be it in corporate, capital markets or the banking sector. I am still at a nascent stage of my career and it is important for me to absorb and gain as much knowledge as possible to build upon it later.
What would be your parting message to law students who want to be successful in corporate law?
Be focussed, work hard and enjoy life!
[/sociallocker]