Interviews
Ms. Aarushi Bhatnagar, Managing Attorney at PUNHANI LLC on LLM from NLU Jodhpur and NYU, cracking the NY state bar exam and practising immigration law in the United States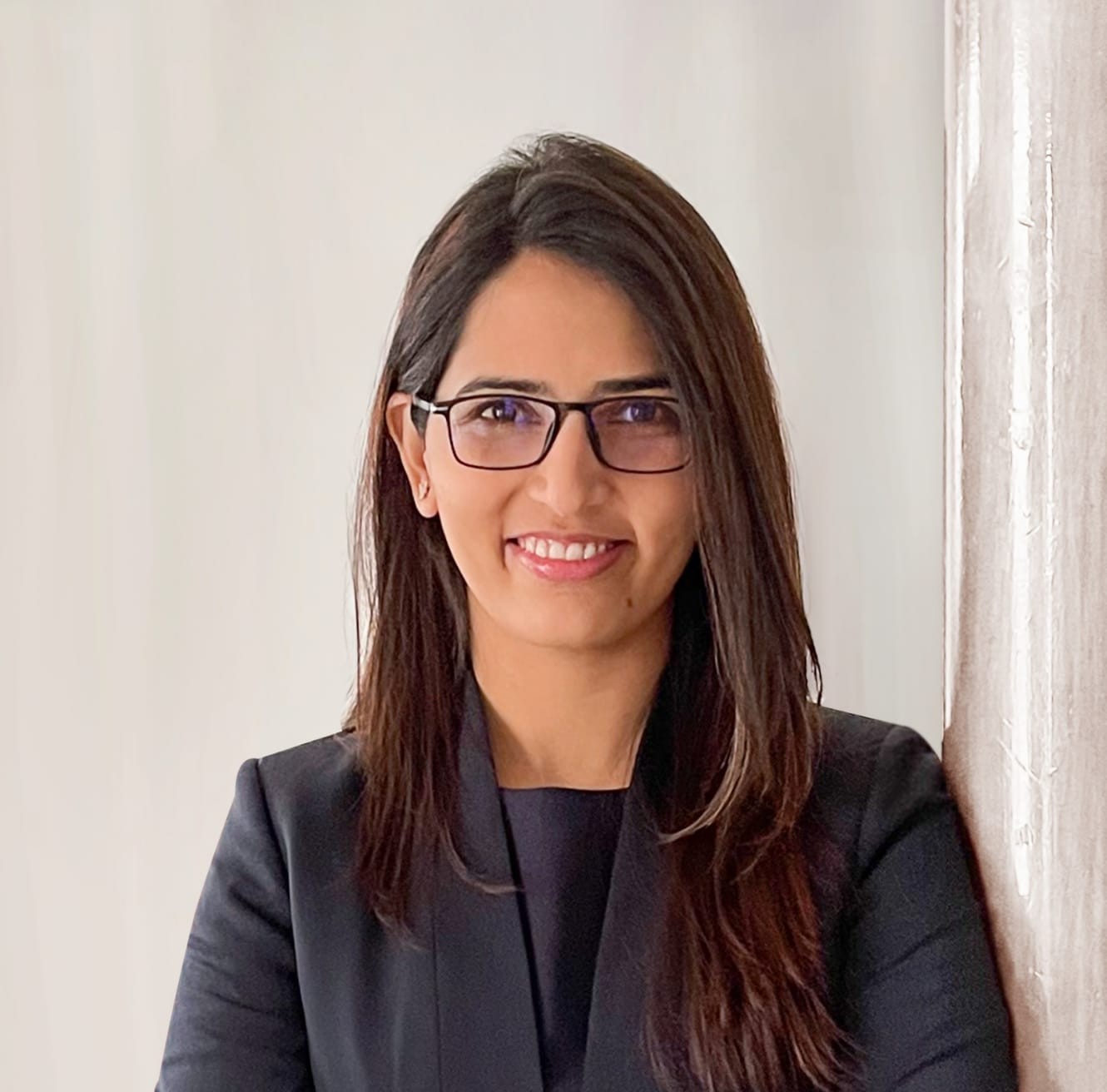 This interview has been published by Sonali Parashar and the SuperLawyer Team
---
If we start from the beginning, were you always academically diligent? Did you always want to pursue law? What other career would you have chosen if not law?
I have always considered myself a sincere but average student. I was not excessively academically inclined during my school years. Instead, my interests were directed toward art-related extra-curricular activities. Accordingly, my slam-book career goal was to be a fashion designer. At the same time, I had a strong family background in law, with multiple family members being in judiciary and litigation. Being amidst frequent family discussions involving topical legal issues, I gained valuable insight into the legal world and its opportunities. Ultimately, my interest in engaging with current affairs and doing my part to help the people around me pushed me to pursue law as a career.
You have completed your master's from NLU Jodhpur. Would you like to share a few tips with the students who are preparing for CLAT? How different is the preparation of CLAT PG from that of UG?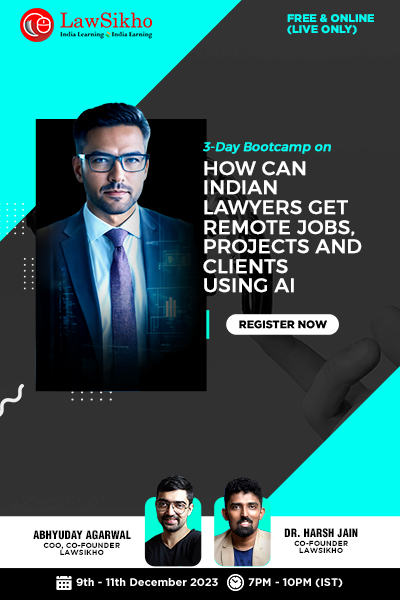 The best advice that I can give to students preparing for the CLAT is to do as many practice tests as possible. In my experience, that is the key to cracking any competitive exam. Of course, studying and knowing the basic material that will be tested in the exam is also essential.
I found the CLAT PG preparation to be easier than the UG preparation. The subjects tested in the CLAT PG exam are part of the law school curriculum. If one has studied and built a strong foundation in the relevant law subjects during their undergraduate years, the CLAT PG exam preparation becomes a revision exercise. On the other hand, students preparing for the CLAT UG exam are right out of high school with no formal exposure to legal academia. In such a situation, enrolling in a good entrance prep course is worth considering.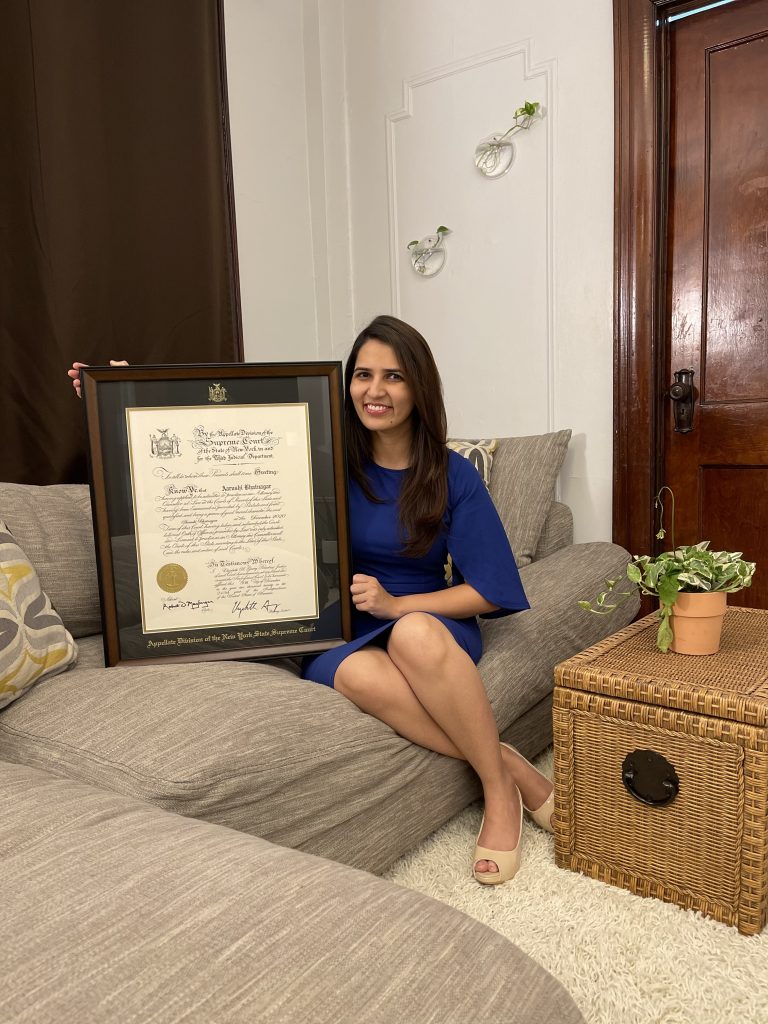 Despite having an LL.M. Degree from NLU Jodhpur, you decided to pursue another LL.M. degree from NYU and had the flexibility of designing your course structure (subjects) there. What major considerations should one take into account while designing their course? What extra efforts have you made being a foreigner?
Many LL.M. programs provide the students with an opportunity to design their coursework. However, one must consider several factors while making this decision. First, the coursework should align with the candidate's short-term and long-term career aspirations. A career in law is often path-dependent, and the first job often charts the path for future professional endeavours. Second, it is essential to choose an area that complements the candidate's prior experience. Choosing a field that builds upon the existing credentials ensures that one can make the most out of a short and rigorous LL.M. program. On the other hand, LL.M. also provides a unique opportunity to diversify into new areas. It is essential to consider one's areas of interest and the corresponding job opportunities while striking that balance.
As a foreigner, one should put extra effort when making space in a completely alien environment. I actively participated in networking events (both within and outside the university) and pro-bono activities, which gave me the familiarity and visibility required to succeed in the US job market. At the same time, being flexible and open-minded facilitated my venture into immigration law, a field that I have since fallen in love with.
Can you share in brief about your current role and responsibilities as a Managing Attorney at a boutique law firm in the NJ/NY area? How do you manage to maintain a work-life balance?
As the Managing Attorney of a boutique law firm, I have a diverse and dynamic set of responsibilities. I am responsible for onboarding clients, managing the cases from inception to completion, and handling the firm's day-to-day operations. I advise multinational corporations, business units, and individuals on employment-based and family-based immigrant and non-immigrant visa petitions and applications. My role also entails hiring and training junior staff, including attorneys, law clerks, and paralegals.
Compartmentalizing my work and non-work activities helps me maintain a good work-life balance. While at work, I dedicate myself to planning and executing my tasks efficiently. Breaking complex cases and procedures into simple daily tasks helps me leave the office with a sense of completion and accomplishment. It also ensures that work anxiety and stress do not spill over to my personal life. During weekends, I like to travel and engage in cooking, arts, and crafts. Having an active lifestyle rejuvenates me and prepares me for the upcoming work week. However, there are certain times when maintaining a work-life balance is challenging. In those times, having a good support system at home helped me keep my spirits up.
You used to work as an Assistant Professor at Banasthali University, Rajasthan and now you are working in a law firm. What all struggles did you face adjusting in Banasthali and then in a Law Firm? What all things and skills did you learn as an Assistant Professor which are now assisting you in your current role as a Managing Attorney in your Law Firm?
Teaching at a university and working in a law firm is different in certain aspects. As a teacher, I followed a well-structured curriculum and spent all my efforts ensuring that my students remained interested in the topic and benefited from the course. On the other hand, managing a law firm requires me to handle unanticipated challenges daily. However, I have enjoyed both these roles and did not face any issues in transitioning from the former to the latter. Instead, I found that the teaching skills I developed in Banasthali come in handy when I train new hires at the law firm.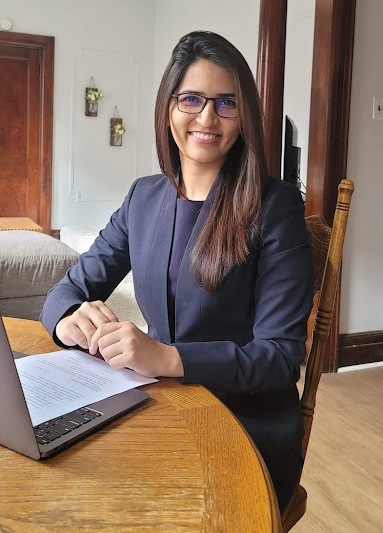 Would you like to share a bit about the field of immigration law? What is the future scope and struggles involved in the same?
Immigration is a very dynamic field of law. It involves securing and defending the rights of immigrants from various countries and backgrounds. The legal landscape is constantly evolving, and the changes substantially impact many companies and individuals. The ongoing pandemic has amplified immigration-related issues by forcing many firms to downsize and leaving many immigrants jobless and without a livelihood. Given the ever-increasing importance of the field, it is (arguably) one of the most attractive and rewarding career paths for law students.
You also cleared the NY state bar exam. How strenuous was the preparation? What are the eligibility criteria for the exam?
Preparing for the NY State Bar Exam is like a full-time job. It was one of the most challenging tasks I have undertaken. Enrolling in a good bar prep course is extremely helpful.
There are various qualifying methods to sit for the NY state bar exam. The most common criteria include graduating with a first law degree (J.D.) from an American Bar Association-approved law school. However, in the case of international students/foreign-educated lawyers, the eligibility criteria are pretty cumbersome. All foreign-educated lawyers must submit an online credential evaluation request along with the required documentation to the Board of Law Examiners. One should submit these documents even before the start of the LL.M. program because the evaluation process is time-consuming. LL.M. students must also fulfil the specified credits requirements via classroom courses in substantive and procedural law and professional skills. The official website of the New York State Board of Law Examiners provides the detailed eligibility criteria and application process.
What will be your parting words for our readers? 
Focus on having both career goals and life goals. Be ambitious and entrepreneurial but remember that professional success depends heavily on working smart (in addition to working hard). Reach out to people and take their guidance, rather than spending time reinventing the wheel. Be patient and diligent, and success will eventually come. Lastly, prioritize creating a wholesome life experience as it is the journey that counts.

---
Get in touch with Aarushi Bhatnagar –