Ms.Gautami Raikar, founder of lawmate.in, graduated in law from G. R. Kare College of Law in the year 2013 and thereafter she started working as a project Coordinator at the Centre for Incubation and Business Acceleration (C.I.B.A) and is currently pursing her Masters in law. In 2016, she launched the website www.lawmate.in which provides services to entrepreneur and business startups to navigate the law and set up their businesses.This interview has been taken by ANANT DABHOLKAR of G.R KARE OF COLLEGE OF LAW
IN THIS INTERVIEW SHE TALKS ABOUT:
What motivated her to enter the legal industry

Entrepreneurship skills

Challenges faced by Entrepreneurship and

The need to reform Law
1. COULD YOU TELL US SOMETHING ABOUT YOURSELF AND YOUR JOURNEY INTO THE LEGAL INDUSTRY?
I am born and brought-up in Goa and have graduated from G.R. Kare College of Law in the year 2013. The reason I joined law is because I always wanted to be an advocate since my childhood.
I always thought of doing something different than getting into the routine practice, and so soon after my graduation I joined practice for some considerable time but it didn't interest me much so I started getting into various other sectors which would get some interest in my profession. That is how where I am today.
2. WHAT COMPELLED YOU TO STUDY LAW?
I always thought of law as something good. I always had the passion to do law and I wanted to study laws which govern us so that's a major reason. Further, I did evaluate my qualities as well and found that I am much of an outspoken person and I thought I will be able to deliver well for people considering the problems faced in the society, so that's one reason why I always felt that I will do something in the field of law.
3. HOW WAS YOUR LIFE AT THE LAW COLLEGE?
Fantastic, right now I am more into dual job, where I am also an Alumni of G. R. Kare College law and I am currently working here as a junior executive, besides being a student of L.L.M course pursuing my second year in this college. The experience has been really good; I think the place where I'm today is only because of the faculty of the college, who have always given me the backing and motivation.
4. DO YOU THINK MOOT COURT COMPETITIONS THAT ARE ORGANIZED BY LAW COLLEGES, REALLY DO HELP THE LAW STUDENTS IN MAKING UP THEIR CAREER AS AN ADVOCATE?
Yes it does help and it does play a big role. Particularly in respect of the skills that are involved in advocacy, moot courts do play a very important role in polishing them. I think the students from first year itself should get themselves exposed to various national and international level moot-court competitions, since you gain a lot of experience.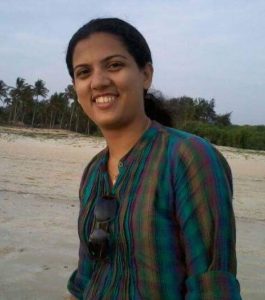 5. DO YOU FEEL SUCH EVENTS ARE REQUIRED FOR ENTREPRENEURS?
Yes indeed, events such as not only moot-court but also other events like elocutions, essay writing also play a vital role when considering entrepreneurship skills. You need to know what are the possibilities and the problems the sectors are facing around you that is something where entrepreneurs play a major role.
So being a legal entrepreneur, it does play a very important role because you not only learn the skills required to be an entrepreneur but also you know the problem that are faced which helps a lot and really good to scale up the business in future.
6. WHAT MOTIVATED YOU TO ENTER INTO THE FIELD OF ENTREPRENEURSHIP?
Well, last year in 2015, I was working with Centre for Incubation and Business Acceleration (C.I.B.A), Where I worked as project coordinator and I was helping entrepreneurs with workshops and was also helping them understand various legal concepts there.
During that journey I felt that the entrepreneurs did not have a platform where they would get all these legal requirements and that was a major hurdle which everyone faces but none of them knew what was the best and suitable form of entity for their business.So that's how I started doing research and I felt that in Goa there are engineering colleges that have entrepreneurship cells so I thought why not device the same in G.R. Kare College Of Law.
Right now G.R. Kare College of Law is the fourth institute if I am correct in India which is having an e-cell, so that's how again it motivated me to initiate this in the year 2015 itself and by November 2015 I was ready with my business plan in C.I.B.A itself when I was working there and soon when I joined Kare law college as junior executive, I participated at Gujarat National law university for a business plan competition in the domain of law , where I won 2nd runners up, that was the motivational factor and in the month of may I launched my Business lawmate.in.
7. WHAT ACCORDING TO YOU ARE THE CHALLENGES THAT ARE FACED BY NEW ENTREPRENEURS WHILE BUILDING UP AND ESTABLISHING THEMSELVES IN THIS CAREER?
Various challenges that would be you identifying various problems that are faced in the legal sector in Goa or anywhere which you want to focus on and getting the research done for that area. Then the investment involved in it, what are the business plans , what will be your marketing segment all that plays a very Important role once when you start up.
But once you actually enter the line, I think it is pretty comfortable to go ahead as you have planned to do it, though scaling-up the business is quite a challenge considering the market and how you pick-up the clients.
8. WHAT IS YOUR OPINION ABOUT THE LAWS RELATING TO ENTREPRENEURSHIP? IS THERE A NEED TO REFORM THEM?
Yes definitely. I have taken the same topic for my dissertation in L.L.M. Lesser legal compliance by M.S.M.E in Goa due to inadequate state section.
Now M.S.M.E laws are dependent on states, who do not have central legislation like micro medium and Large scale Enterprise Act, Factories Act are there, I do agree with that but In Goa I also noticed that though we have a Goa Investment Promotion Board, which solely looks into the Business sector for giving them the investment for their business but that's more into a large scale enterprise.When you consider the micro or the small medium enterprises they are not given much support by the government I terms of schemes as well as understanding the legal compliance.
Now if you consider in Goa, I think if you ask any of the entrepreneur what is the difference between a sole proprietorship and one person company or L.L.P and partnership none of them are able to understand it because most of the senior advocates and C.S or C.A they do not give them this information so law mate will play this one query as an important role on Goa's part to help the entrepreneur.
9. WITH RESPECT TO THE PRESENT STATE OF LAW AND MOST SPECIFICALLY THE JUDICIAL SYSTEM, DO YOU THINK THAT THE JUDICIAL SYSTEM HAS BEEN COMPROMISED?
Yes, I do agree with that and that is one major reason why I left my practice because I thought that law is pretty well compromised in India.
I do not blame the judiciary for that, as a lawyer I have to respect it, but it doesn't fall into my conscience to get adjournment when the matter could have been resolved within time so that is one major reason why I left my practice and I thought of getting into sectors which can do well in legal industry. So that is how I thought of becoming an entrepreneur.
10. WHAT IS YOUR MESSAGE FOR NEW AND UPCOMING YOUNG ENERGETIC LAWYERS?
There are lot of problems faced by people particularly in the legal field so new upcoming lawyers have to think and focus in that particular area too.I would say they as students of law should not only restrict to practice, you need to think out of the box. I think there are many avenues which law students can do. The concept is being coming up in national law schools and I really want this to come up in Goa, I am looking forward to more legal entrepreneurs from the state of Goa.