Murtaza Chherawala graduated from Symbiosis Law School, Pune, in 2002. Prior to that, he held a degree in Commerce from Poona College. After successful stints with Supreme Caterers and Manas Resorts, and Surana & Surana Interntional Attorneys, he founded his own firm, CNS Juris.  CNS Juris is a law firm in Pune, practicing in the areas of Court Litigation, Dispute Resolution, Corporate & Commercial Laws, International Laws, Intellectual Property Laws, Property Laws and Land Laws.
In this interview we speak to him about:
His time at law school
His experience with CA firms
Founding his own firm
How would you introduce yourself to our readers? 
I am a simple person and believe that commitment, quality and ethics are at the heart of all success stories. The legal field was not my first choice of career. In fact, I took up law as a back-up plan and to gain supplementary knowledge while I studied for Chartered Accountancy. My true interest and love for Law developed only after I started practicing, first with a law firm and then independently. I realized that there is no other profession which provides such close and diverse exposure to real life situations and people.
How was your experience at law school? 
I was trying to balance a full-time job with attending lectures. I was fortunate that Dr. Mrinal Raste and Dr. C J Rawandale, my faculty at Law school, accommodated and supported me. With such a tough schedule, extra-curricular activities were not an option for me. Also, legal education was not as dynamic then and opportunities were limited. Today though, I believe that if circumstances permit, students should participate in as many moots, debates and surely pursue some sport, to develop into well-rounded, confident individuals.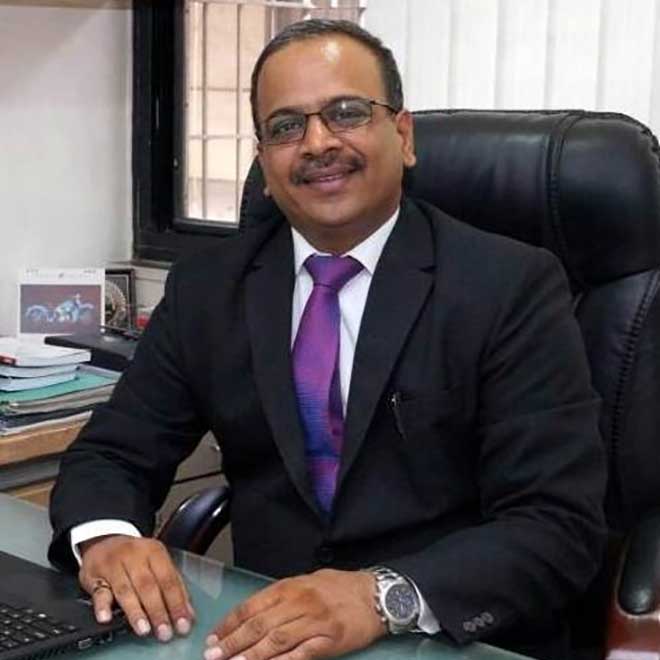 What are your views on the importance and necessity of higher education? 
Higher education and more importantly quality higher education gives an edge to new job seekers over graduates. In my opinion, one should pursue higher education after a few years of work. A Masters course should be approached like a research adventure for acquiring higher knowledge, rather than to acquire one more qualification for job prospects.
What was your first job after law school? What lessons did it teach you?
My first job after law school was at Surana and Surana International Attorneys, at Chennai. I learnt drafting, court craft, use of legal research software and many aspects of legal practice. I learnt how to find solutions, when none were readily available. I discovered how to handle my colleagues, both junior and senior, in a professional manner. I understood the nature of work in various departments of law and also how a law-firm worked. Most importantly, I developed my own unique vision of establishing a successful and ethical law-firm.
How did you secure an appointment at Surana & Surana? 
I was selected by Surana and Surana through campus interviews at Symbiosis. Initially I handled all the banking and consumer cases, in the Court litigation department. After about two years, I moved to Land & Property deals and also did work relating to Corporate laws. Alongside, I did a lot of research relating to many other areas of law and continued to enrich my knowledge base and skills.
I missed the cosmopolitan and secular environment of Pune. My family, friends and networks were in Pune, I had a vision to fulfill and so, as Paulo Coelho said, "When you want something, all the universe conspires in helping you to achieve it."
Can you recall the first time you appeared in a significant matter in court? 
My first major argument is still my most memorable one. I was only 29 years old and was facing a 72 year old designated senior lawyer, in a Rs. 5.5 Cr. case before the Debts Recovery Appellate Tribunal, Chennai. I was representing a borrower against a bank, which is undoubtedly an uphill task. I had clocked about 200 + hours of research for this argument. The final order was a favourable one and the Bank lost the entire amount, which is quite rare in banking cases. After the argument and the order being passed immediately in Court, several Advocates walked up to me and congratulated me in the courtroom itself. The Hon'ble Judge also applauded me in the open court and announced to all the Advocates, "Court wars are fought in libraries, not in courtrooms". This was also my first reported judgement. Basking in the glory of the moment, I could barely work for the next three days.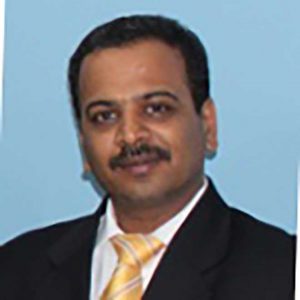 You have worked extensively with firms specialising in chartered accountancy. Can you tell us about this field and the nature of work?
A lot of what Chartered Accountants do is related to applying the laws set out for accounting, taxation and statutory compliances and reporting the violations thereof. Just like a Lawyer, a Chartered Accountant is also exposed to multiple businesses and develops the acumen to resolve complex business challenges.
During my Articleship, I enjoyed Systems Audits and Management Audits, since these Audits focus on the macro-level challenges of an organisation. My work experience with Chartered Accountancy firms equipped me to handle legal matters involving intricate financial transactions.
What motivated you to found CNS Juris? 
After shifting to Pune in 2005, I wanted to start my own practise, since I had already worked for over fourteen years in different organisations. I had already visualized the kind of organisation I wanted to build and had a concrete plan in place.
Originally, my firm started as Chherawala and Associates and evolved to become CNS Juris, with the inclusion of one Partner during 2010 and another during 2014. Currently, we practice in the areas of Civil & Criminal Court Litigation, Corporate Laws, Land & Property Laws and Intellectual Property Laws.
We faced all the challenges of a newly founded legal practise, the biggest one being organising the investment for growth of infrastructure. Every three years, our entire savings were pumped back into the organisation.
Can you give our readers some tips on how to approach a moot court competition and how to become successful mooters ?
(Murtaza has been a judge at a number of national and international moot court competitions, including Stetson and Jessup.)
I am really amazed to see the kind of preparation, research and study done by the students participating in Moot courts. While the research and analytical skills of the participants are good, many a time the candidates lack presentation skills. Rehearsing the arguments with practicing lawyers would help Mooters to improve the language used, organise the flow of arguments and filter out the unnecessary points. Voice modulation, pauses and body language are also very important, not just in Moots but also in real life litigation.
Do you think law school prepares students for the real world practice?
Only a few select colleges like Symbiosis and National Law Schools prepare students for real world practice. Co-curricular activities like Mooting, Internships, Research and availability of Legal Technology can enhance the students' preparedness for the rigours of real world practice.
You are a founder of a free legal centre for the disabled. What motivated you to set this up? 
In Chennai, I was associated with two NGOs working for legal awareness and action, in the area of Disability laws. After I came to Pune, I had some time and decided to take the work forward. We started to offer free legal aid to the disabled, under the cell named "Horizon". The Commissioner of Disabilities for Maharashtra is also based in Pune, which was an additional advantage. We have fought a few Pro-bono cases and created awareness through participation in many Seminars and Conferences. Sensitization of students and practicing lawyers about the legal aspects relating to the differently abled (disabled) could go a long way. As of now, there is a lack of awareness about this area of law.
What advice do you have for our readers who are primarily college students?
Apart from the study of law, internships and additional qualifications, students must surely work harder on their soft skills. A decent level of expertise in Word, Excel, Power Point, Legal Research Software (at least two) and management software used by law firms are a must to start with. Your business communication, legal communication and behavioural skills shall finally decide whether you have an edge over others in this competitive environment. Also, if students are able to identify and decide their area of interest for future practice, they shall save a few years of experimentation and get a head-start in their career.
What advise would you give fresh law graduates?
It would be advisable for fresh law graduates to concentrate on enhancement of knowledge and quality of work, during their first five years of their career. Working with a mid-sized or large law-firm would be ideal for developing all-round skills and diverse experience, as they deal with a variety of clientele in multiple sectors.
I sign off with, "When your Best fails to give you the desired results, you need to better your Best".